"Unbalanced back frill
side slit skirt"
♥ MD COMMENT
This back frill skirt comes with
autumn colors that creates
a feminine mood.
The skirt is great for formal, romantic look.
Highly recommended from our MD!
♥ DETAIL TIP
This skirt has a rare design that
stands out and gives feminine mood.
The front has a clean semi A-line and
the back is designed with frill decoration.
You can comfortably wear the skirt
with the help of the side console zipper.
* Please note that size and fit will differ
according to individual body shape.
Please check accurate size before purchase.
♥ SIZE TIP
It's prepared in FREE size
so please refer to the detailed size below.
It's recommended for size 44~slim 66
The model's height is
163 cm with a body size of 44.5
★ It is recommended to do dry cleaning.
────────────────────────
MATERIAL : POLYESTER 80%
RAYON 16% + SPAN 4%
Material : average, Transparency : none
Flexibility : stretchy, Linings : given
Washing method : dry clean, separate wash
Please avoid using washing machine and dryer.
────────────────────────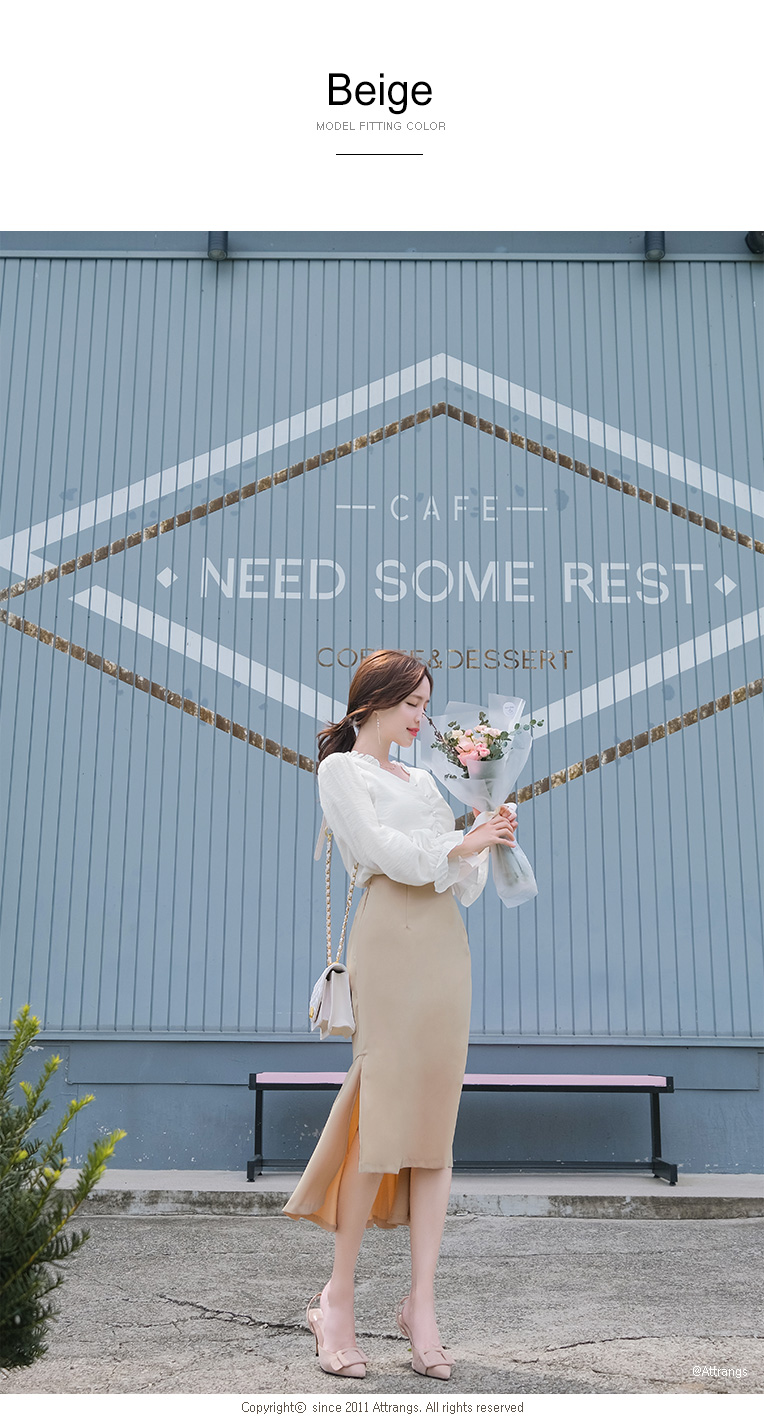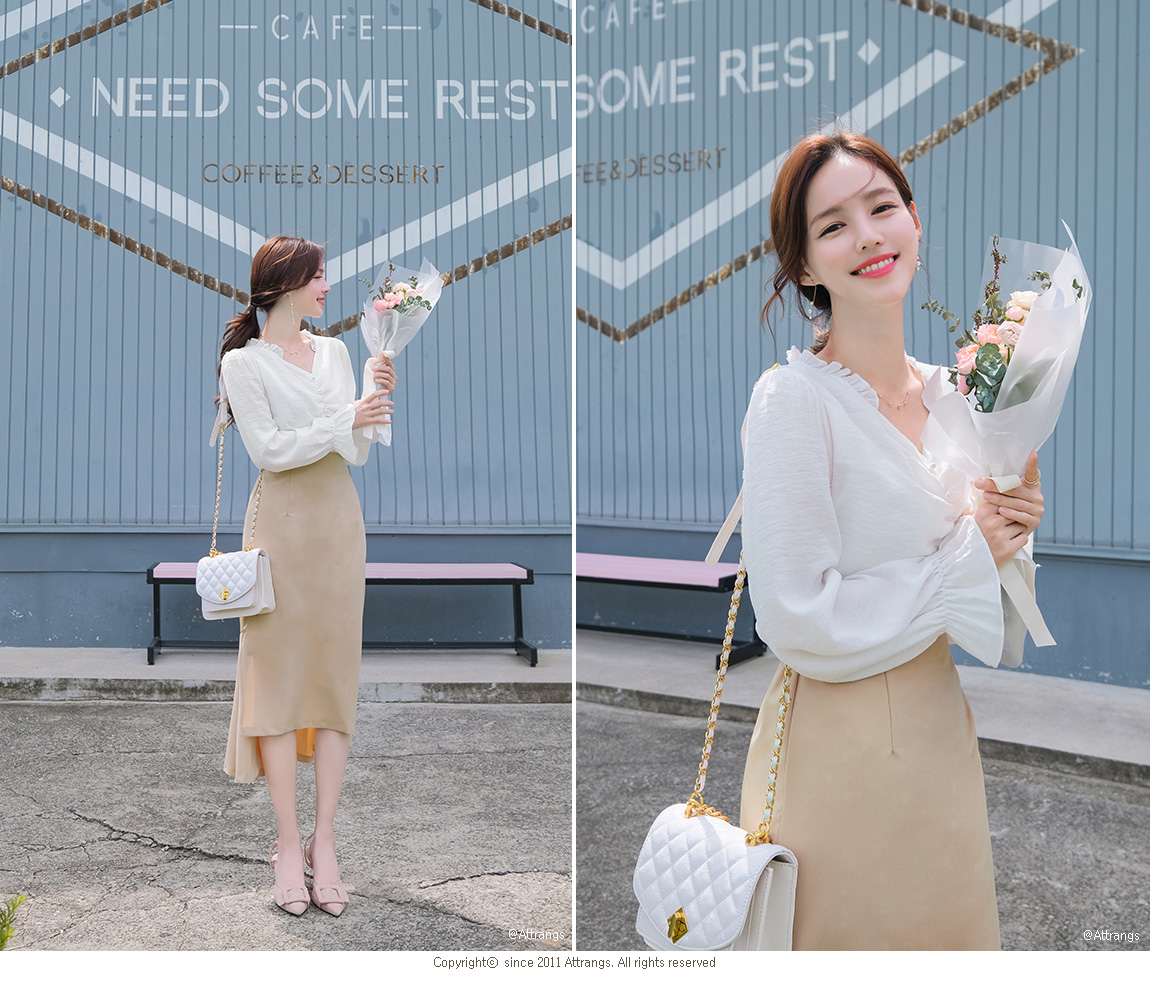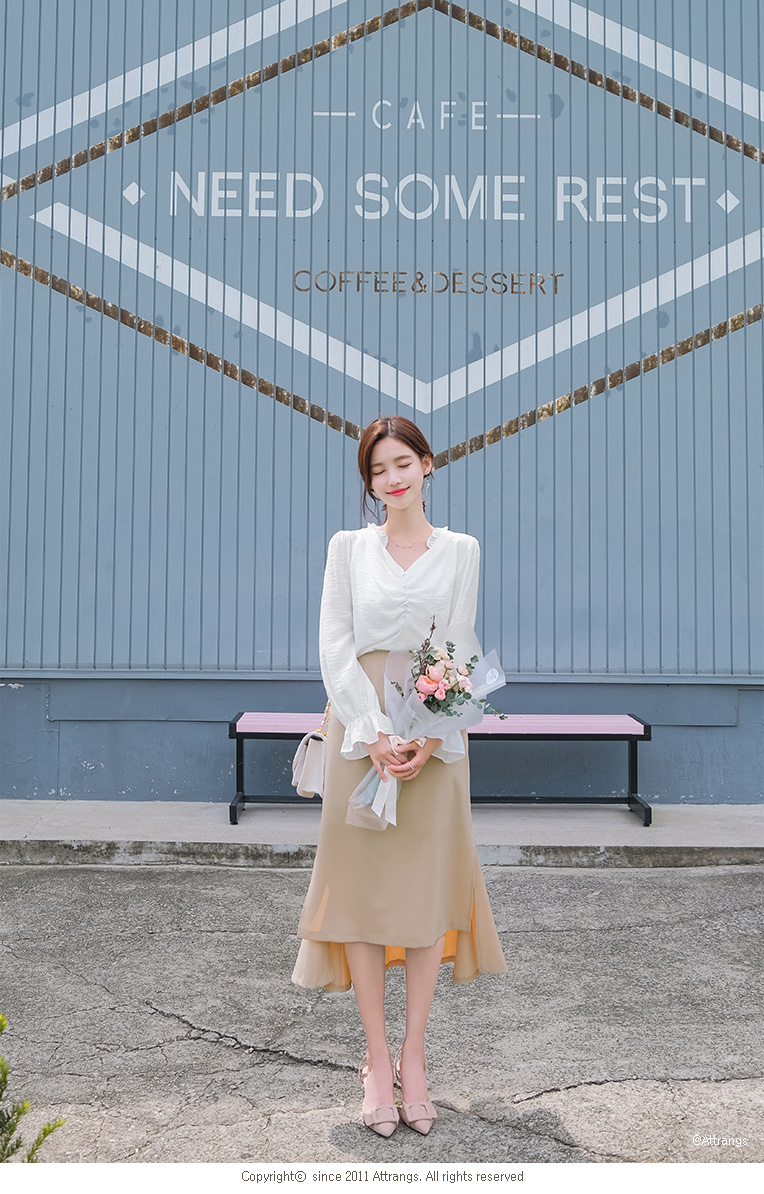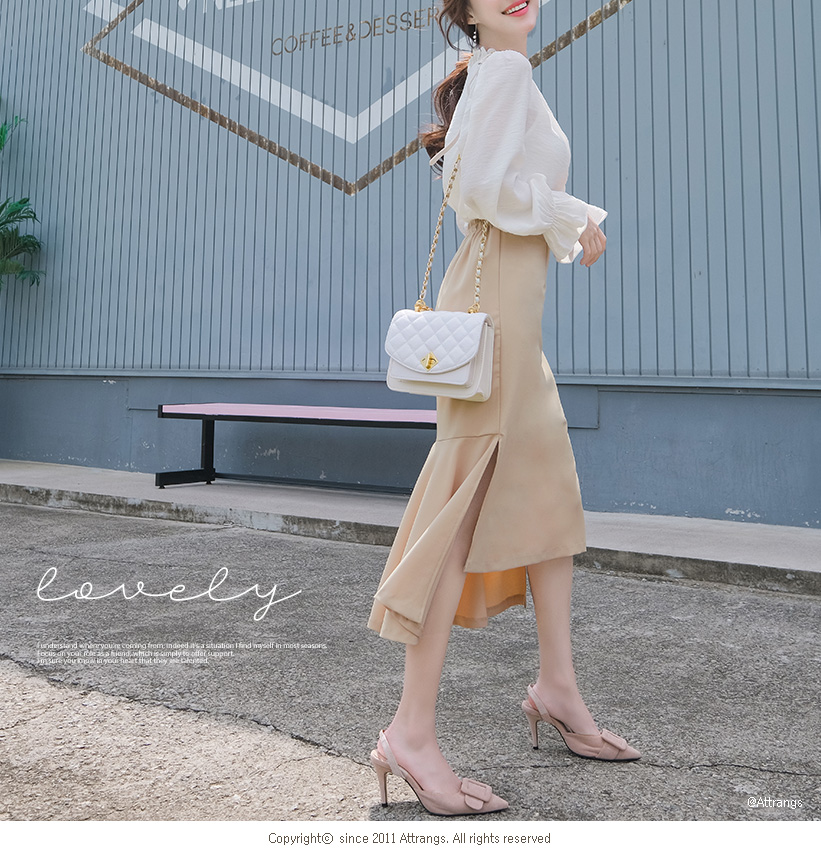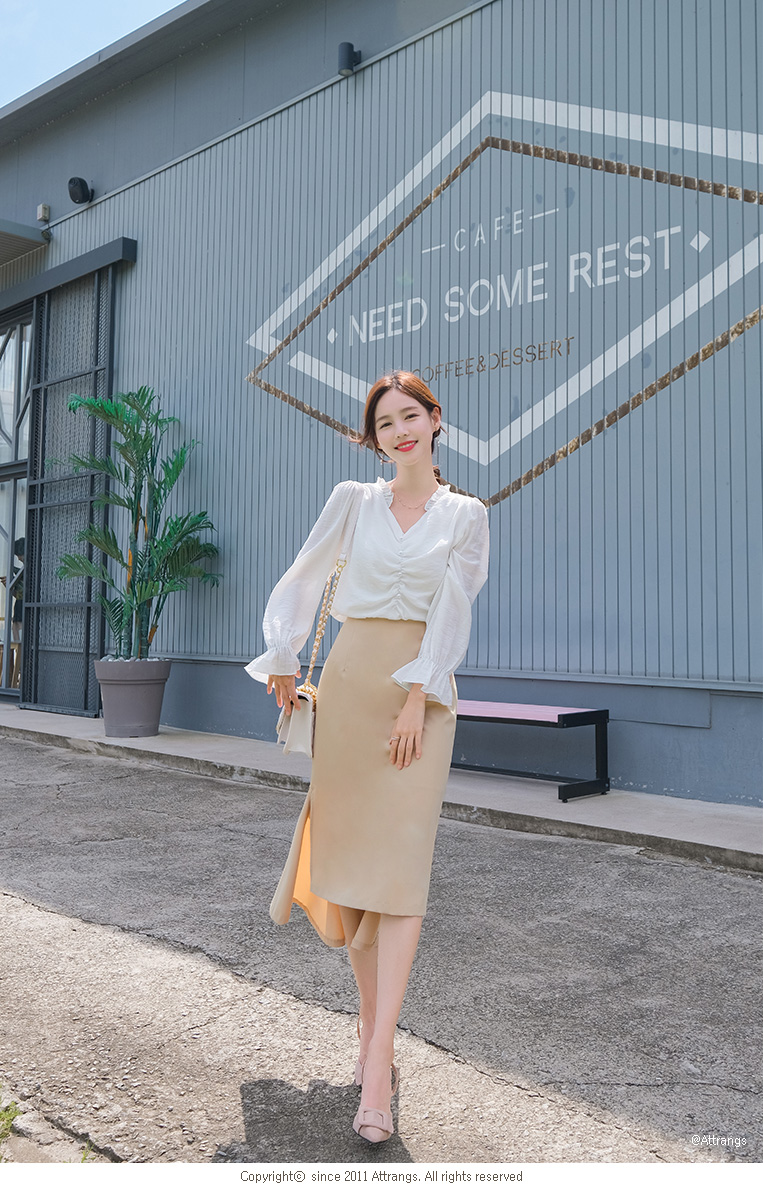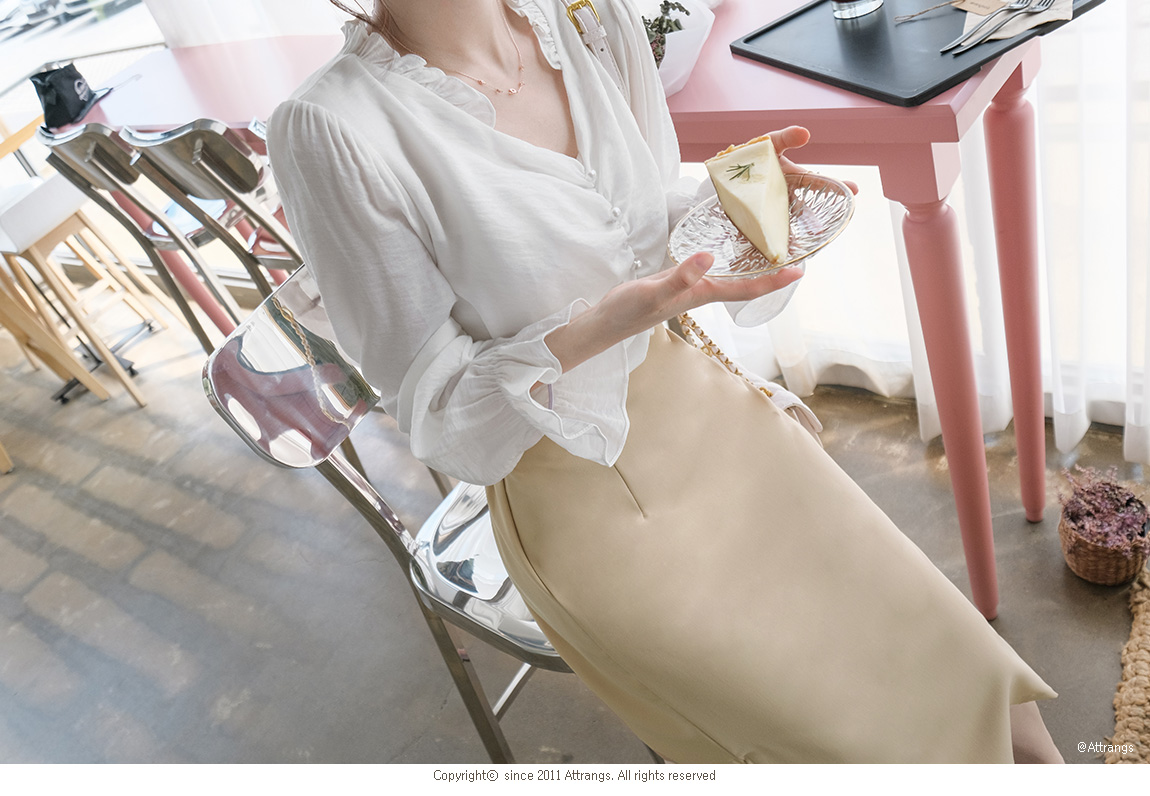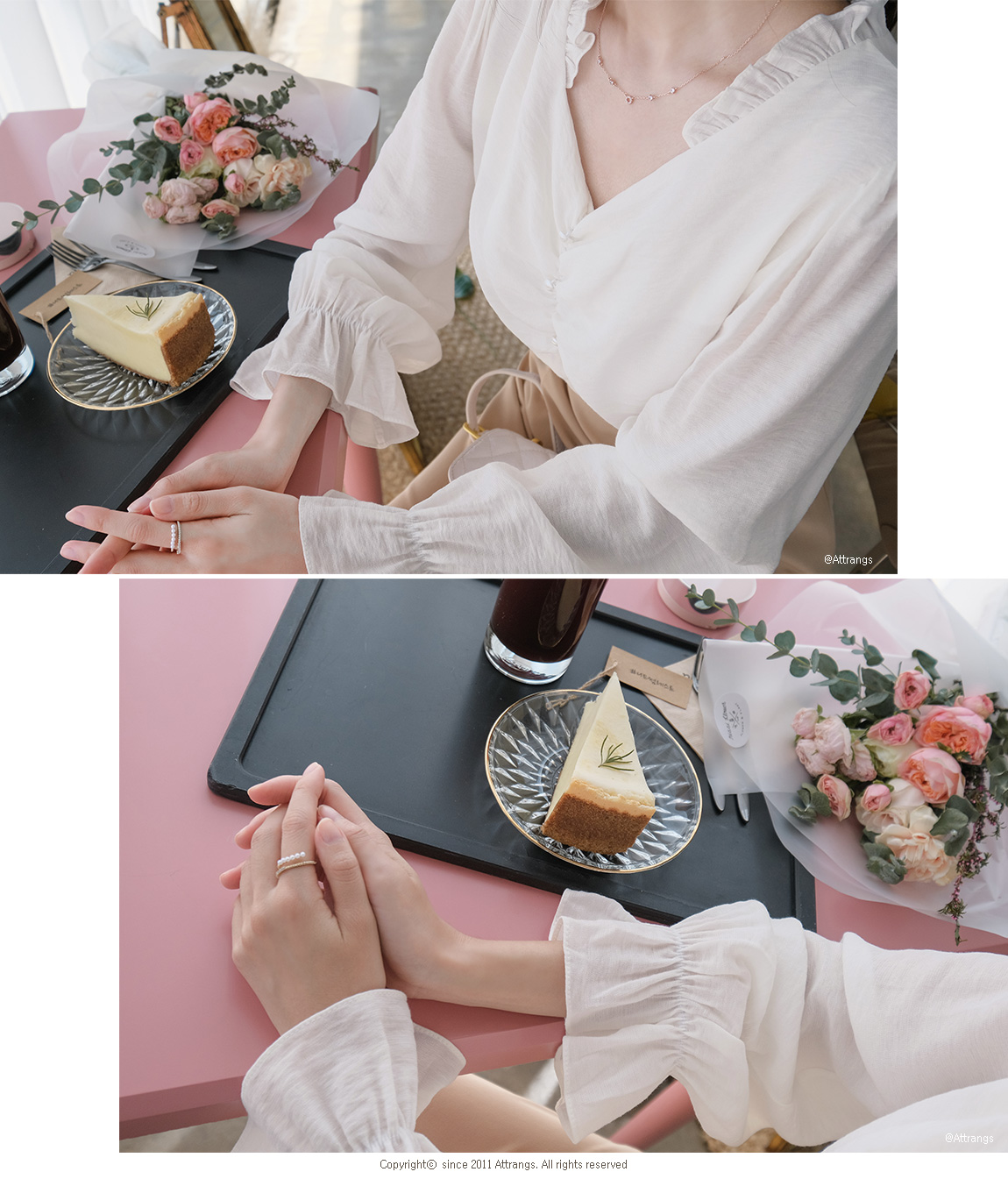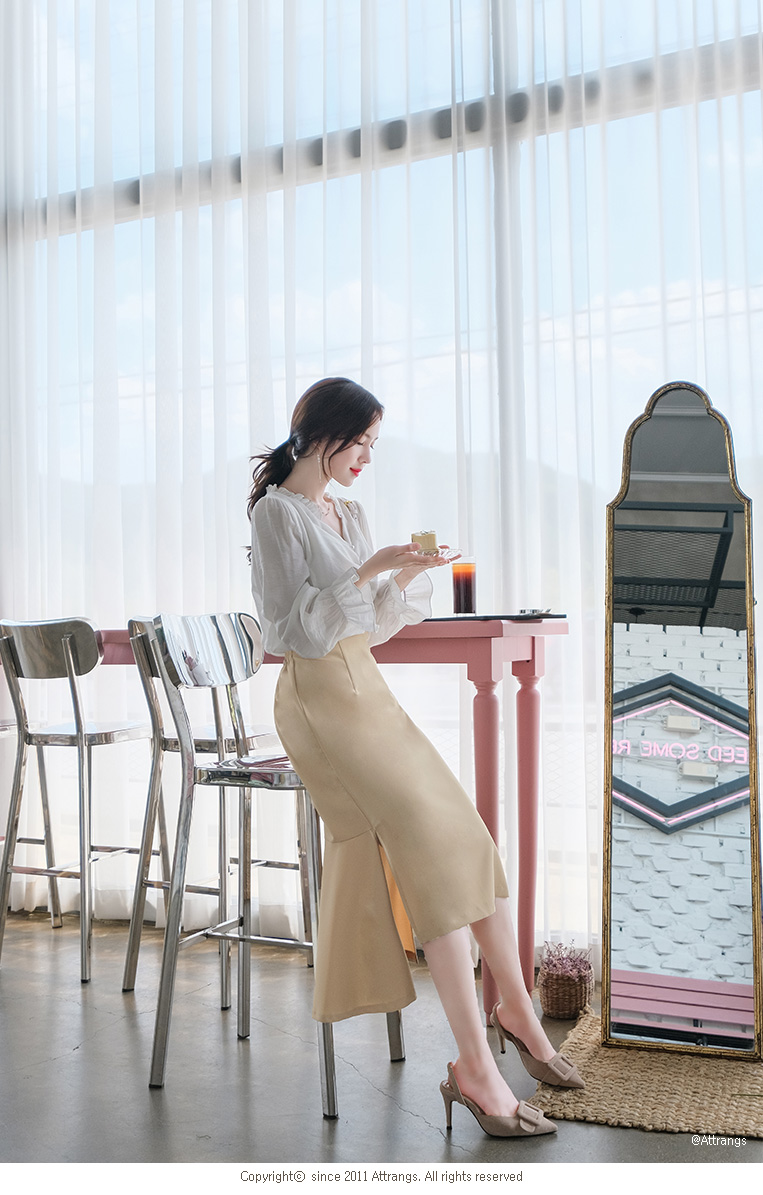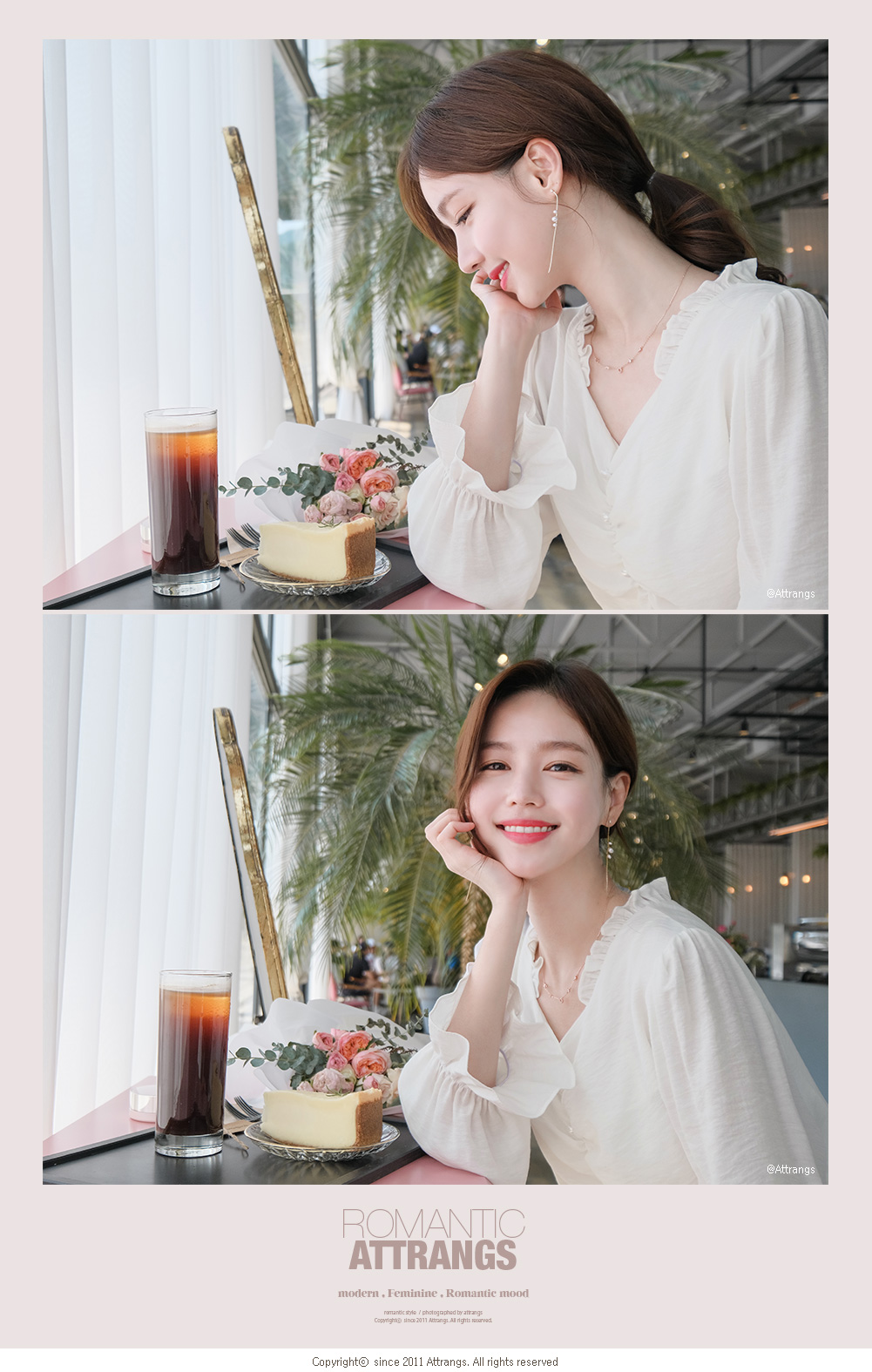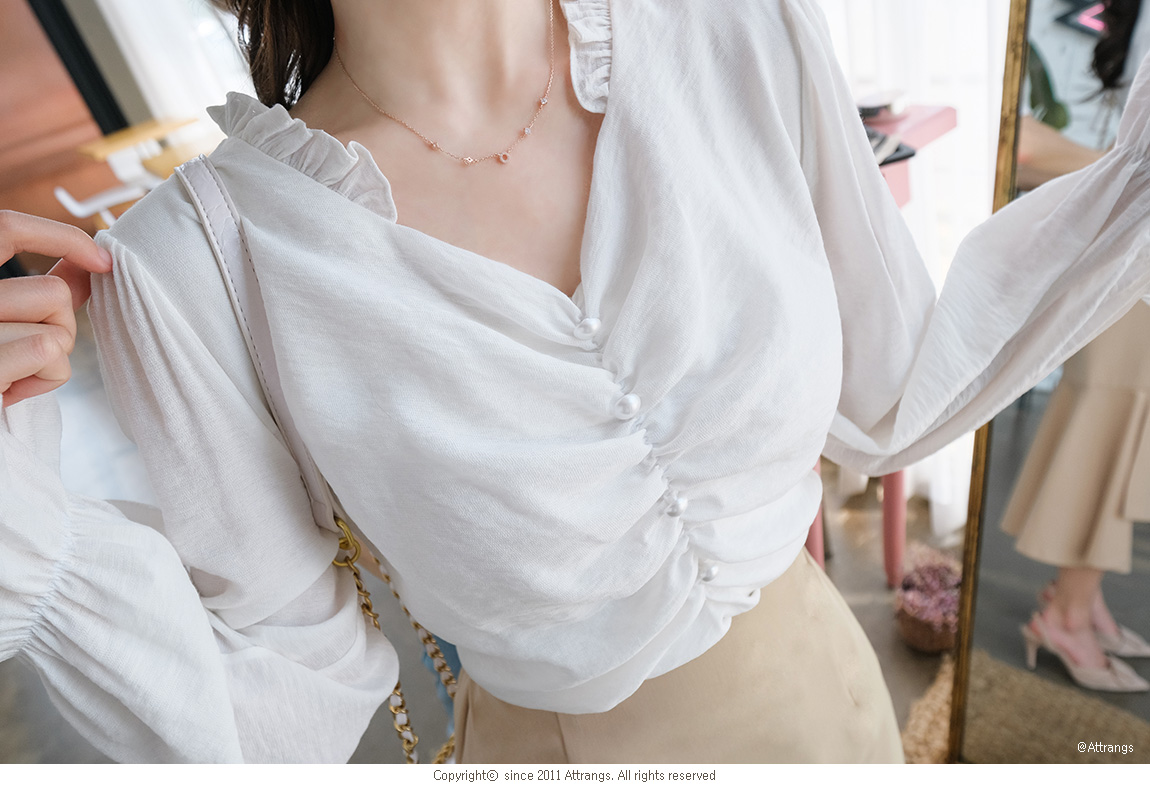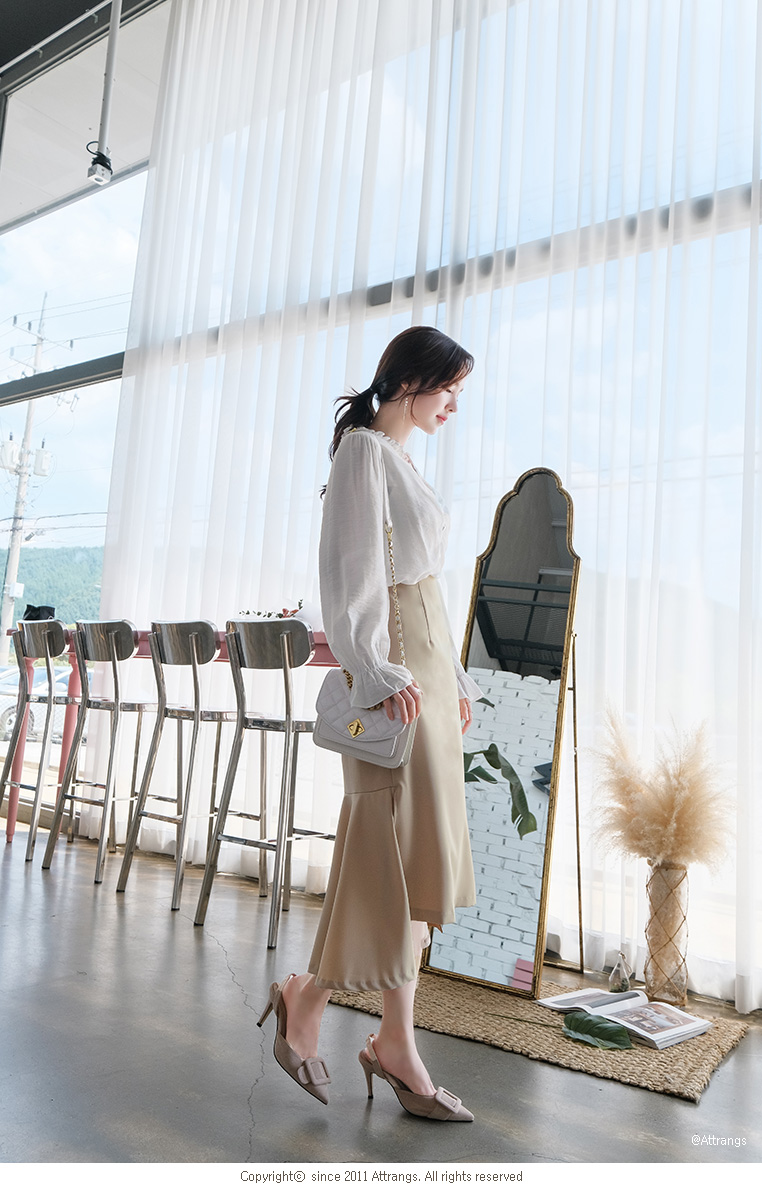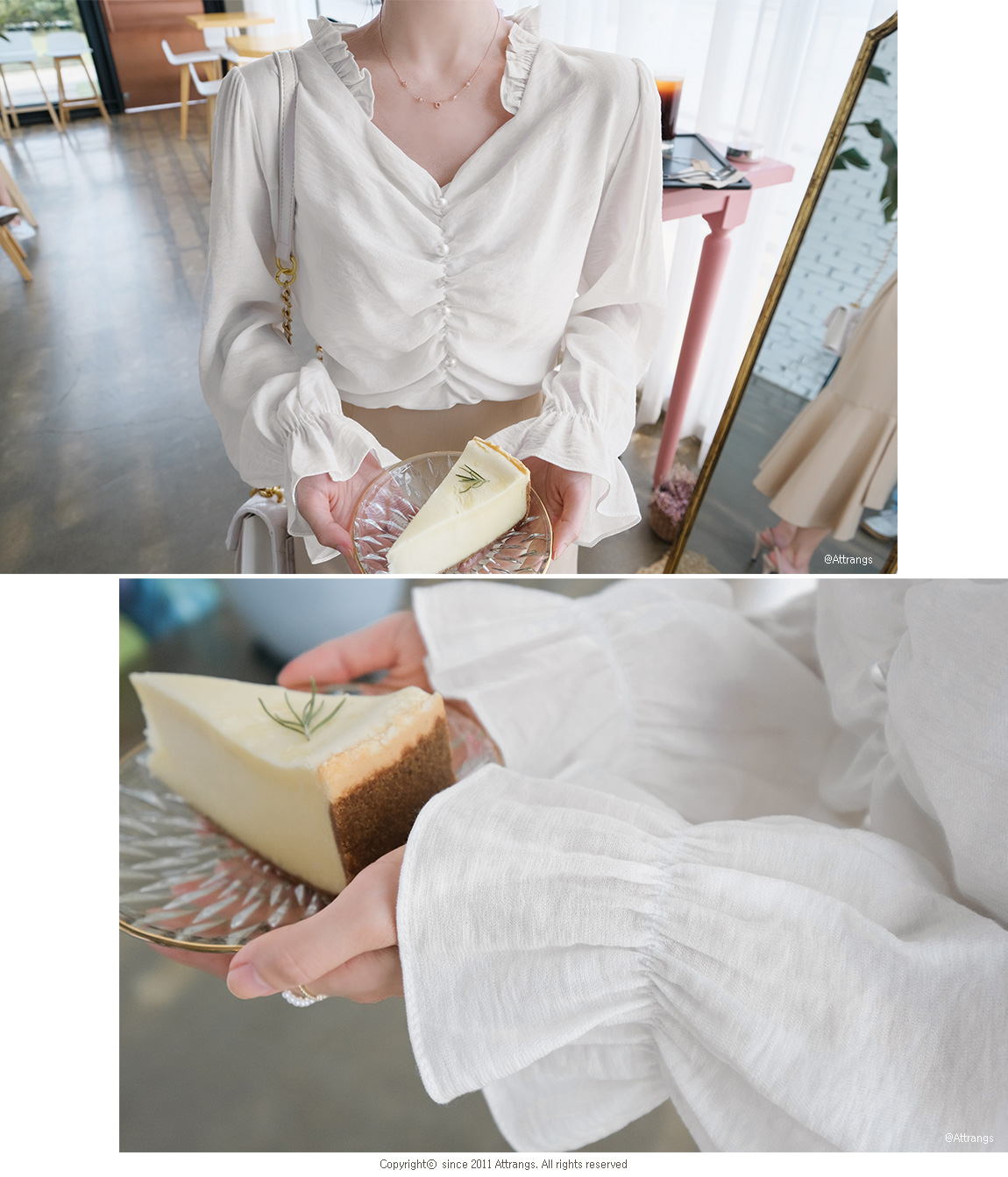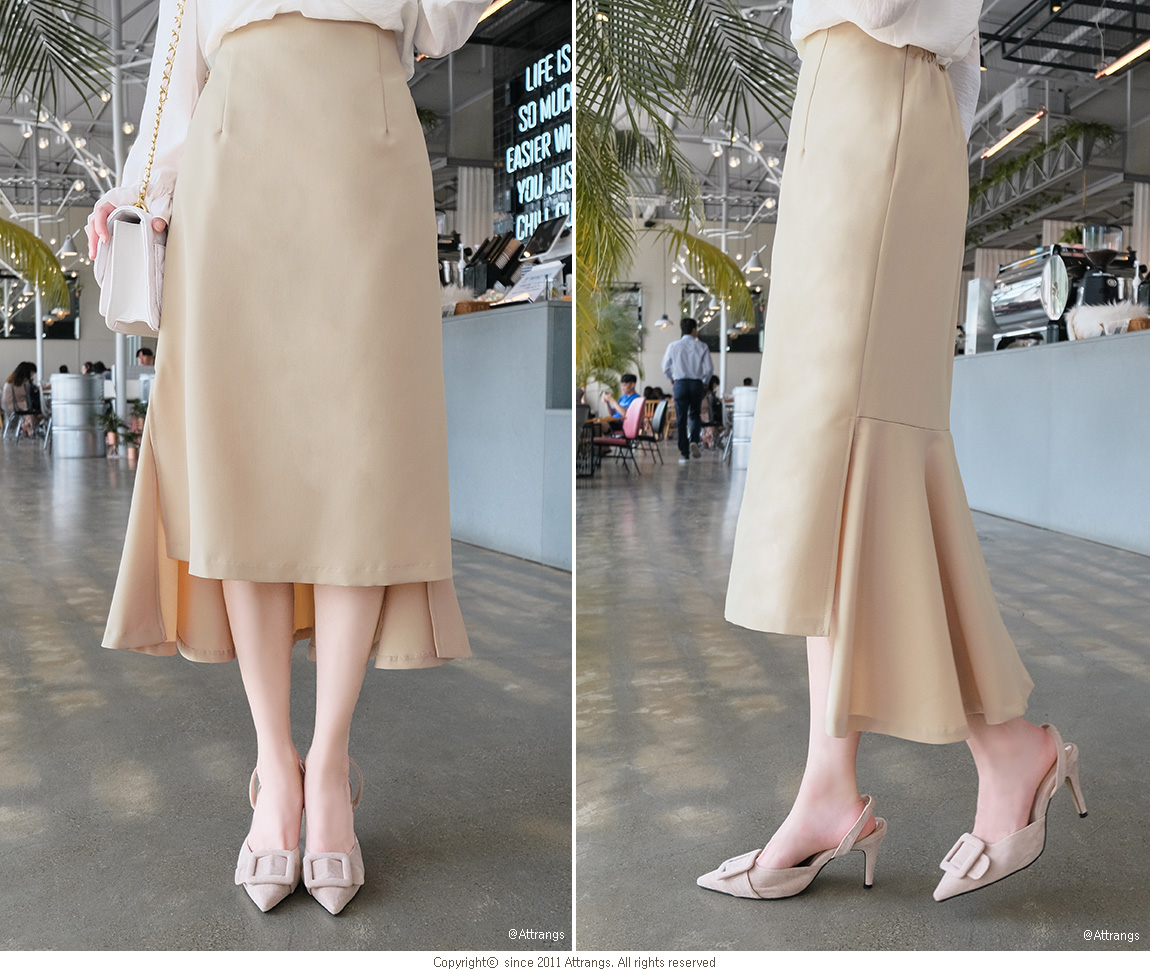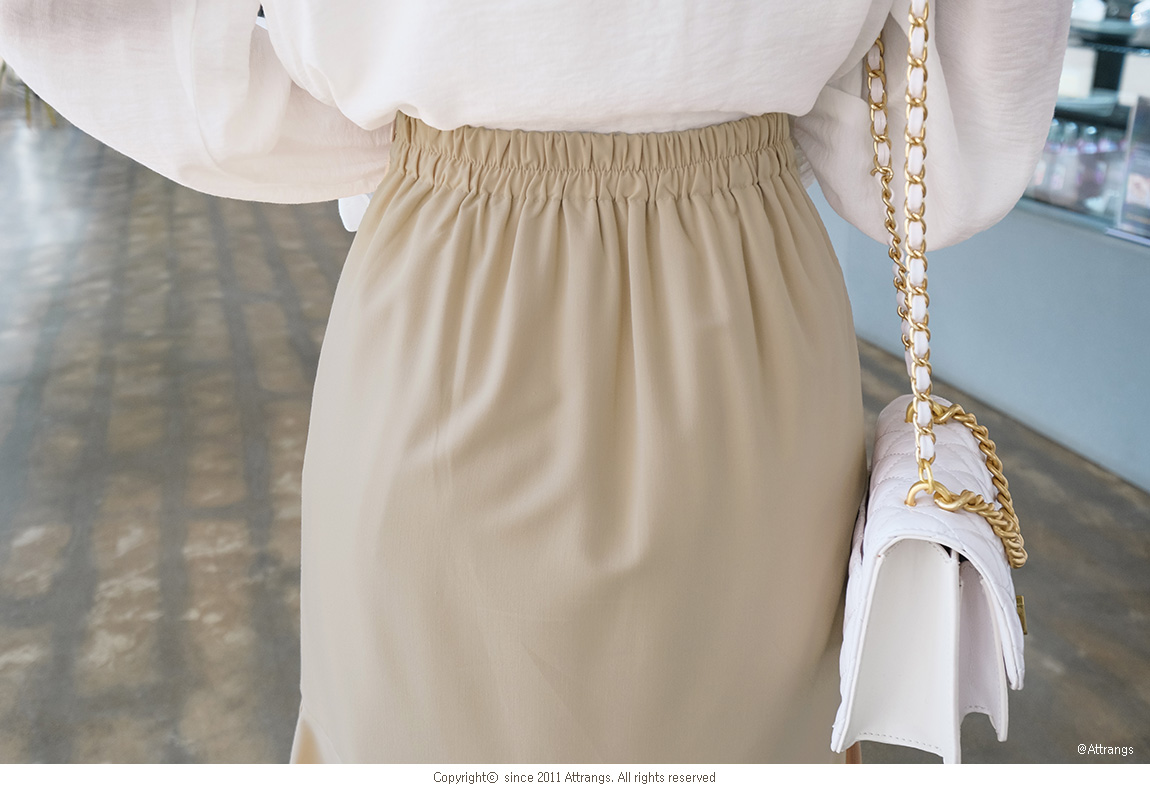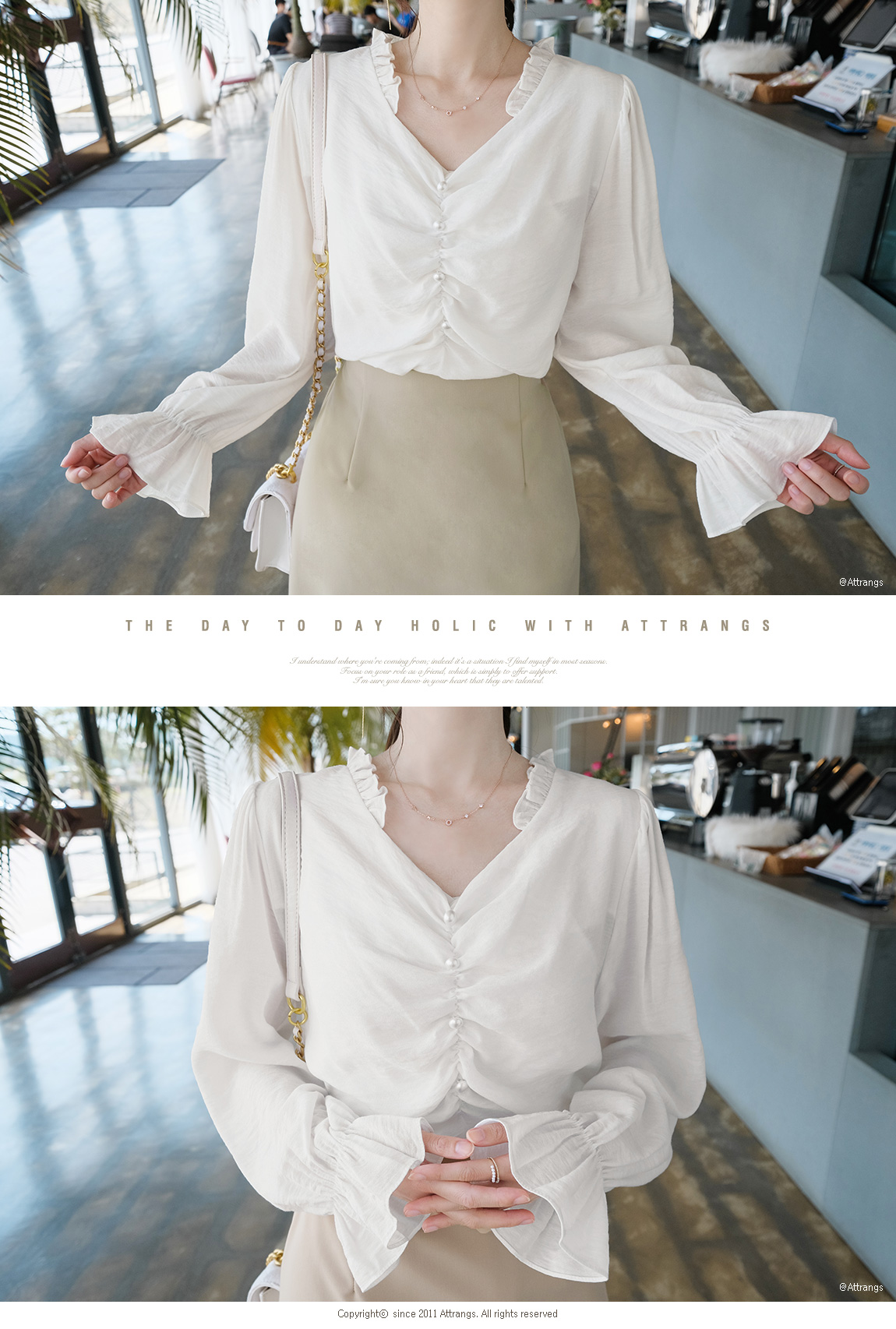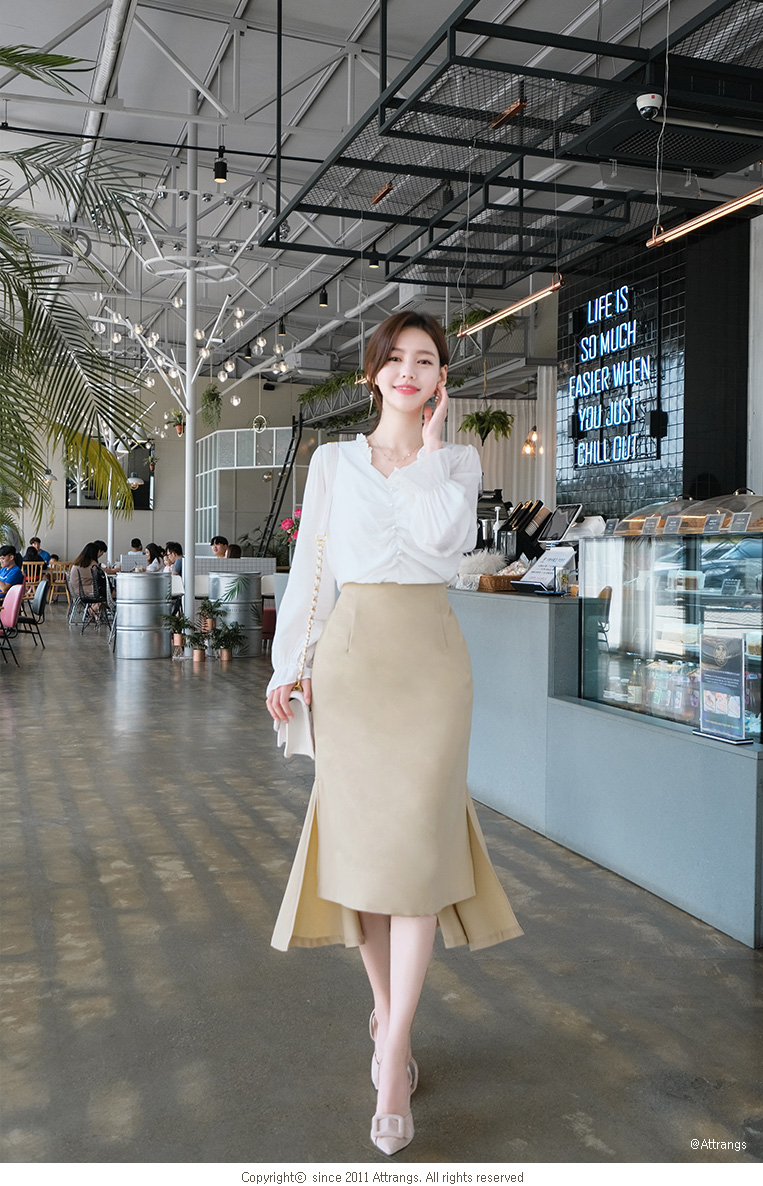 TYPE
Skirt / スカート / 裙子
FABRIC
Polyester / ポリエステル / 聚酯 (80%)
Rayon / レーヨン / 人造丝 (16%)
Span / Spandex / スパン、スパンデックス / 弹力纤维 (4%)

COLOR
Brown,Khaki,Black
ブラウン,カーキ,ブラック
棕色,黄褐色,黑色
SIZE
총기장(뒤)
(Free) 81 cm / 31.9 in

허리단면
(Free) 30 cm / 11.8 in

힙단면
(Free) 42 cm / 16.5 in

총기장(앞)
(Free) 68.5 cm / 27 in

트임
(Free) 34 cm / 13.4 in


COUNTRY (ORIGIN) MANUFACTURED
한국 / South Korea (韓国)