"Daily basic shoes that comes
with 3 types of heels"
♥ MD COMMENT
This slim nose shoes creates
a clean neat line and comes in
3 different types of heels.
Comfortable 1 cm flats, daily 3 cm heels,
and 5 cm heels which creates a beautiful leg line.
There are 8 available colors so, feel free
to choose according to your style.
♥ DETAIL TIP
The shoes was made with real leather
which creates a classy look.
The soft cushion gives comfort and it's highly
recommended to be worn daily.
♥ SIZE TIP
Please refer to the detailed size given below.
225, 230, 235, 240, 245, 250
This product is made with exact measurements so,
please order the size you normally wear.
Please consider the width and length
of foot when selecting size.
────────────────────────────
MATERIAL : SYNTHETIC LEATHER
────────────────────────────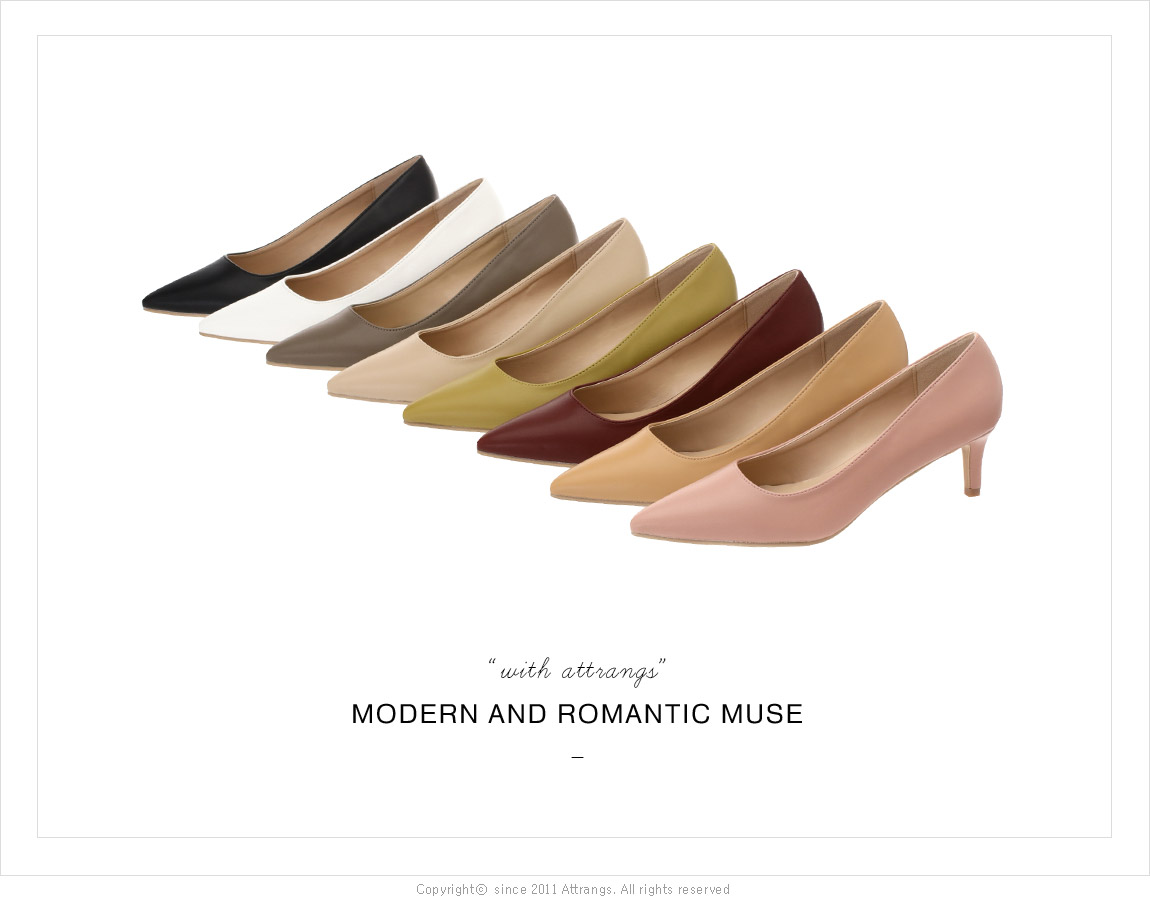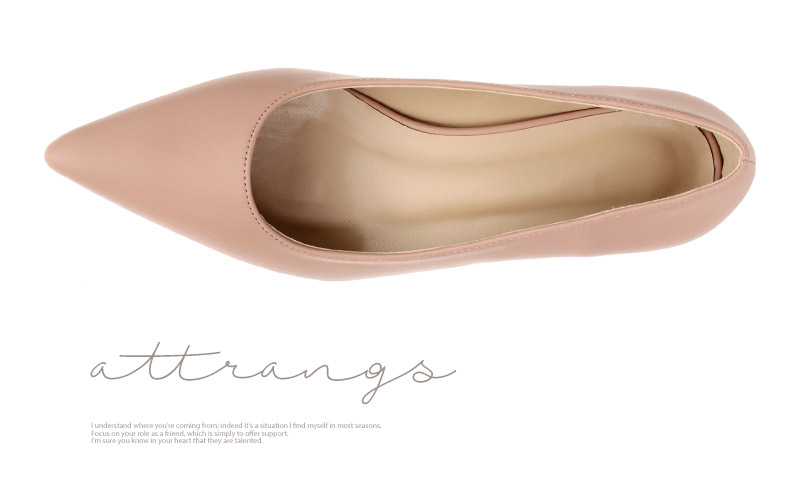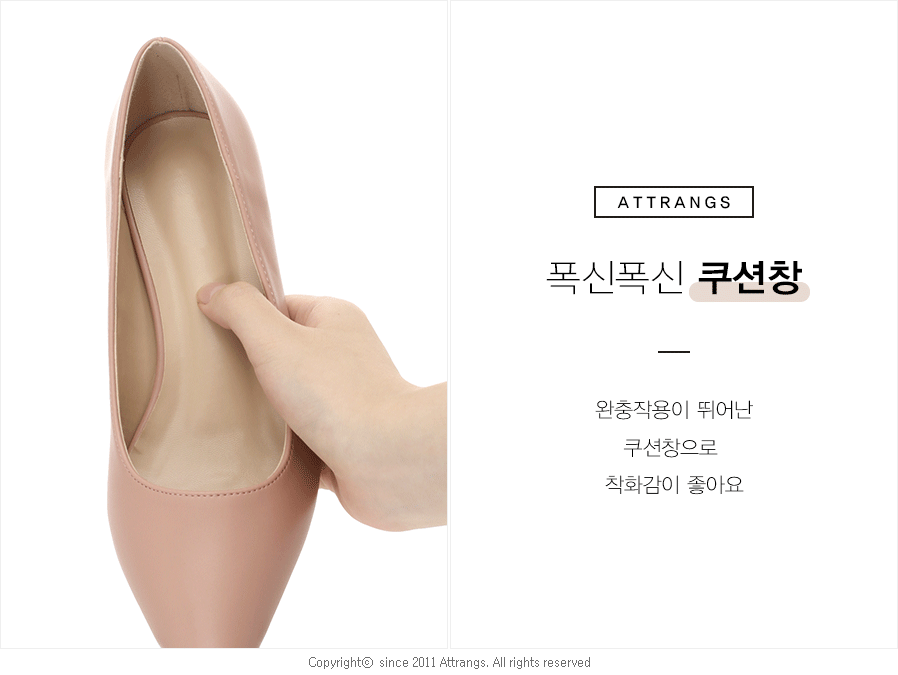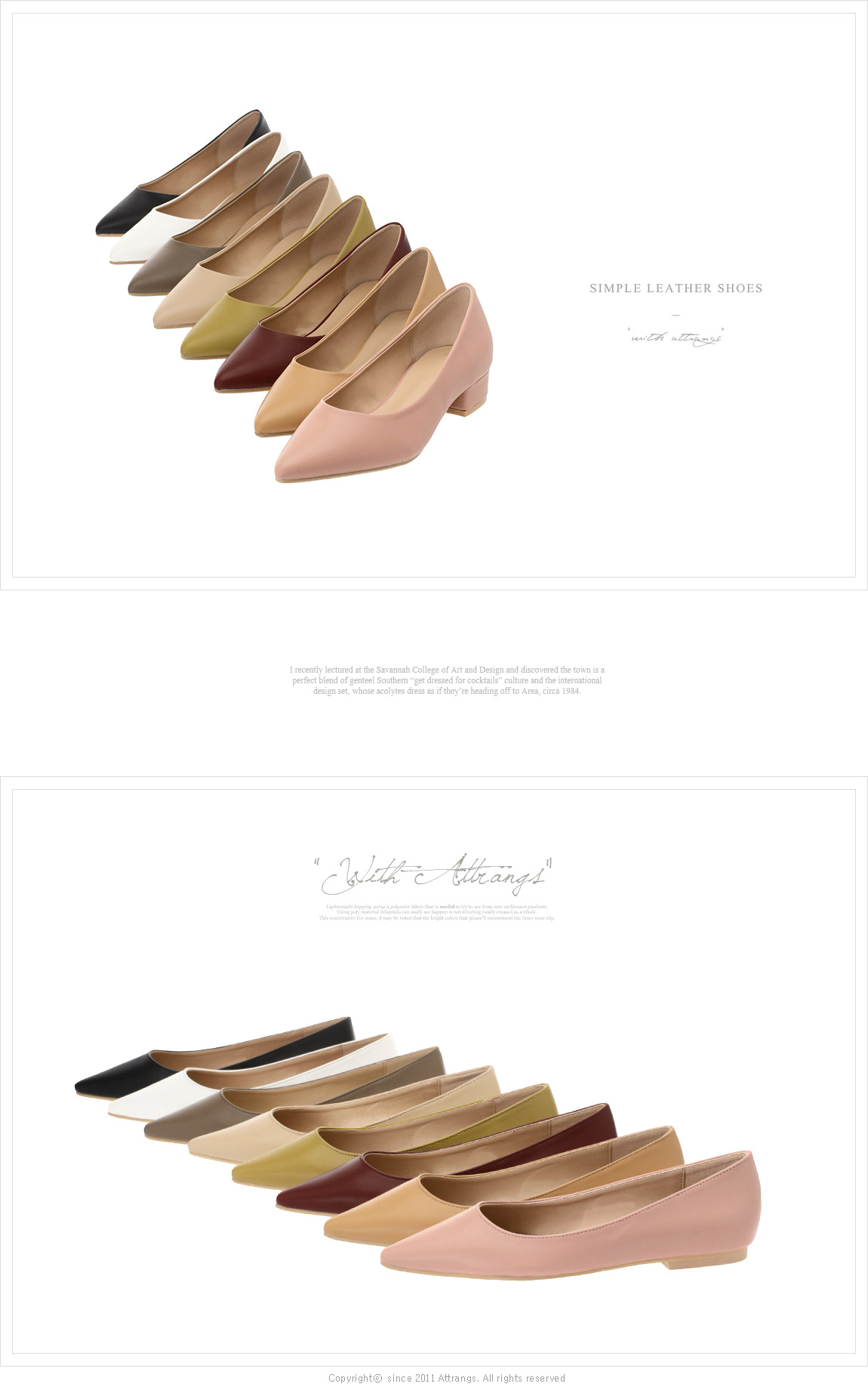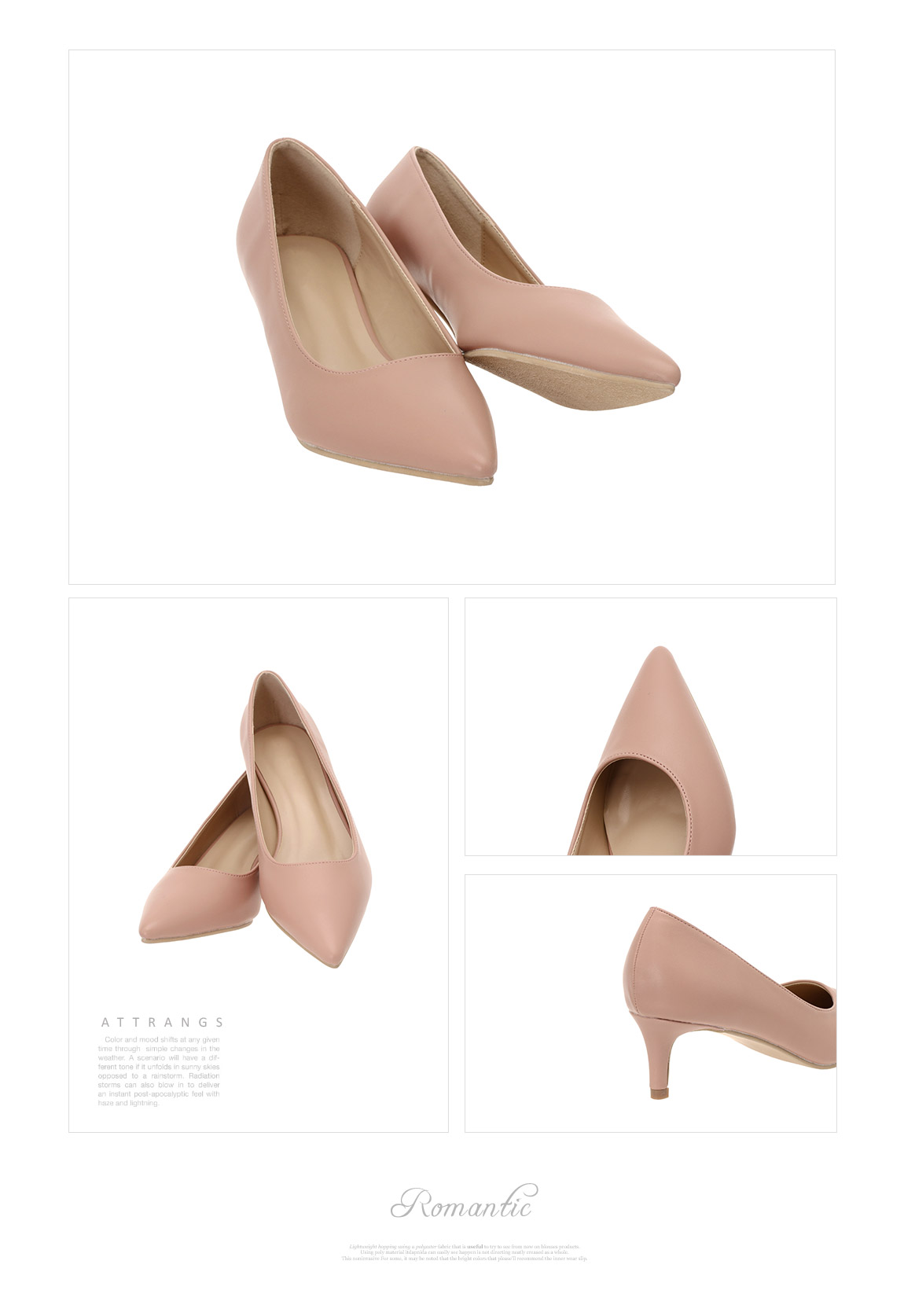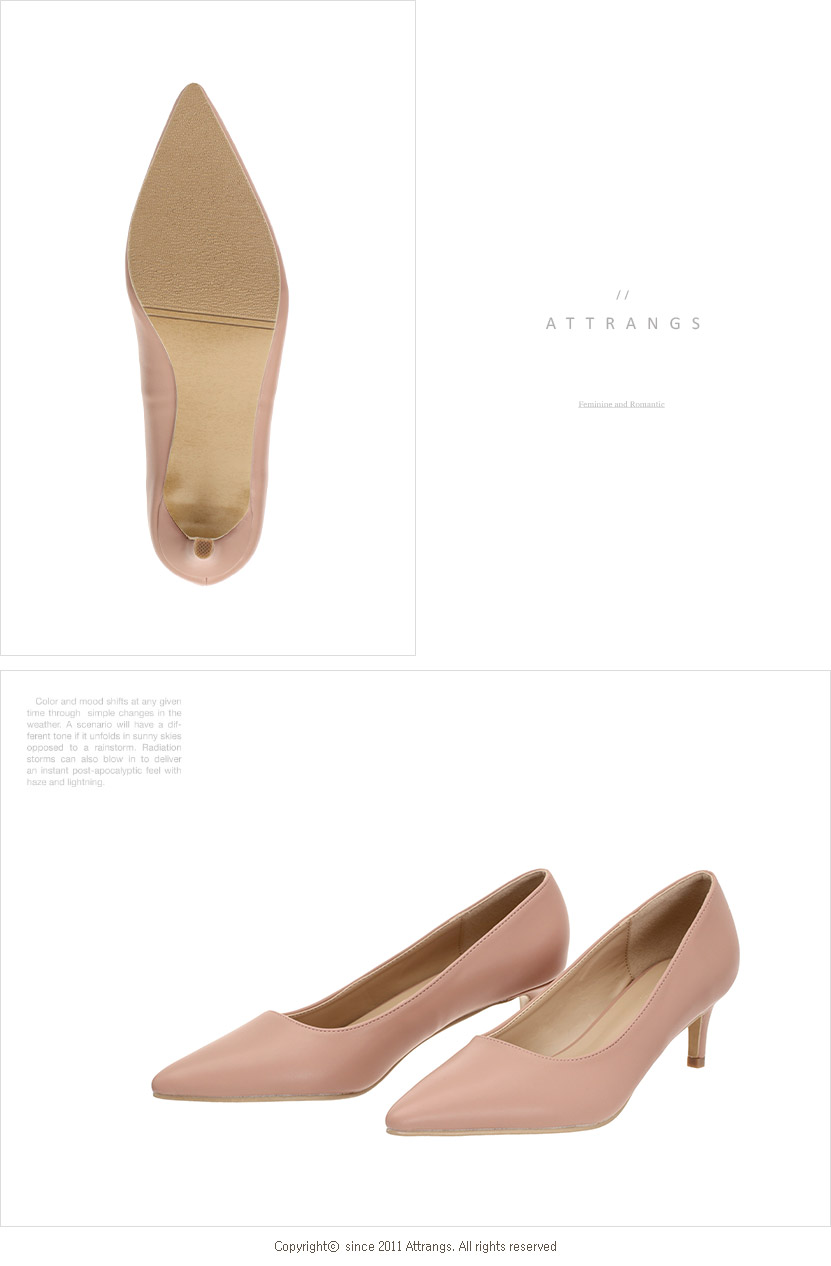 TYPE
Shoes
FABRIC
Faux leather / 合成皮革 / 人造革

COLOR
SIZE
굽높이
(240(1cm)) 1 cm / 0.4 in
(240(3cm)) 3 cm / 1.2 in
(240(5.5cm)) 5 cm / 2 in

총높이
(240(1cm)) 7.5 cm / 3 in
(240(3cm)) 9.5 cm / 3.7 in
(240(5.5cm)) 11.5 cm / 4.5 in

볼넓이
(240(1cm)) 8 cm / 3.1 in
(240(3cm)) 8 cm / 3.1 in
(240(5.5cm)) 8 cm / 3.1 in

앞굽
(240(1cm)) 1 cm / 0.4 in
(240(3cm)) 1 cm / 0.4 in
(240(5.5cm)) 1 cm / 0.4 in


COUNTRY (ORIGIN) MANUFACTURED
한국 / South Korea (韓国)