"Floral embroidery pattern
mini dress ♥"
♥ MD COMMENT
This dress is perfect for this upcoming
fall season as daily, date, and office look.
It's a fall version of the popular item
#OP7392 last summer. It comes with 3 different
colors; beige, pink and black so, feel
free to choose according to your style.
♥ DETAIL TIP
The fixed V-neck wrap design
makes the overall body shape look
slim and the mini length gives
a fresh lovely look. It also
matches well with jackets and coats.
♥ SIZE TIP
It's prepared in S, M, L size
so please refer to the detailed size below.
☆In case of L size, it's only
available at Attrangs☆
It's recommended for
size 44~slim 55 to wear size S,
size 55~slim 66 to wear size M,
size 66~slim 77 to wear size L
The model's height is
163 cm with a body size of 44
★ Recommended to do dry cleaning ONLY.
────────────────────────
MATERIAL :
NYLON 45% + COTTON 40% + RAYON 15%
Material : average, Transparency : none
Flexibility : none, Linings : given
Washing method : dry clean
Please avoid using washing machine and dryer.
────────────────────────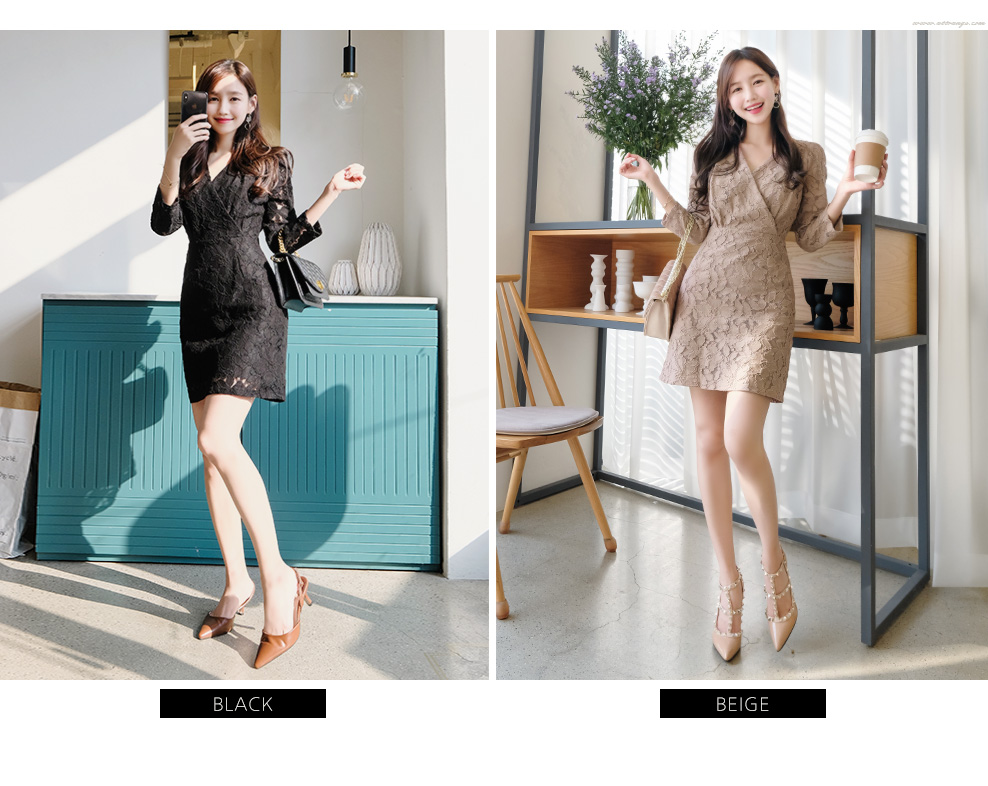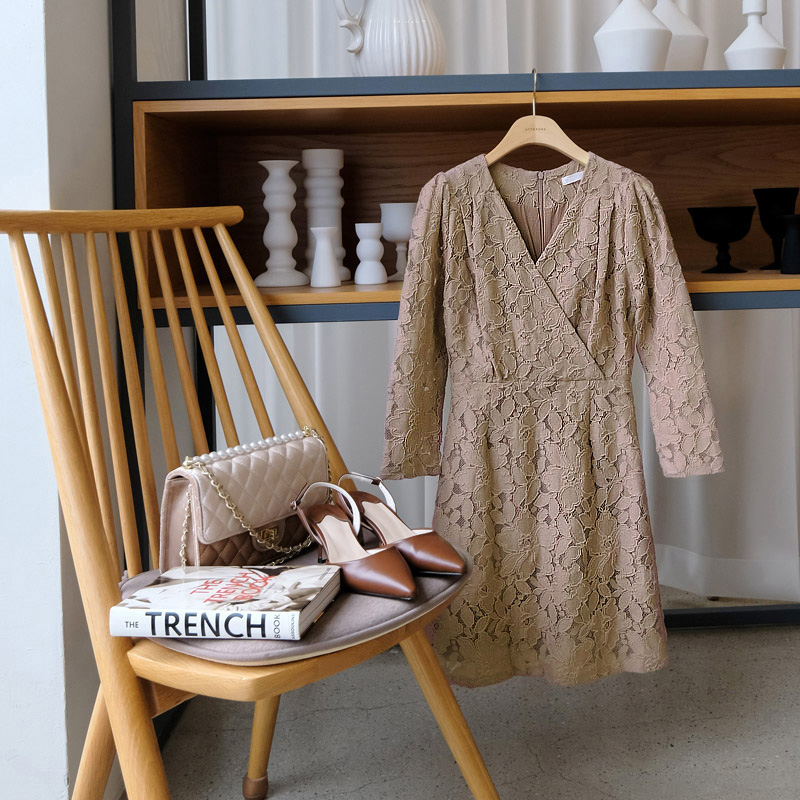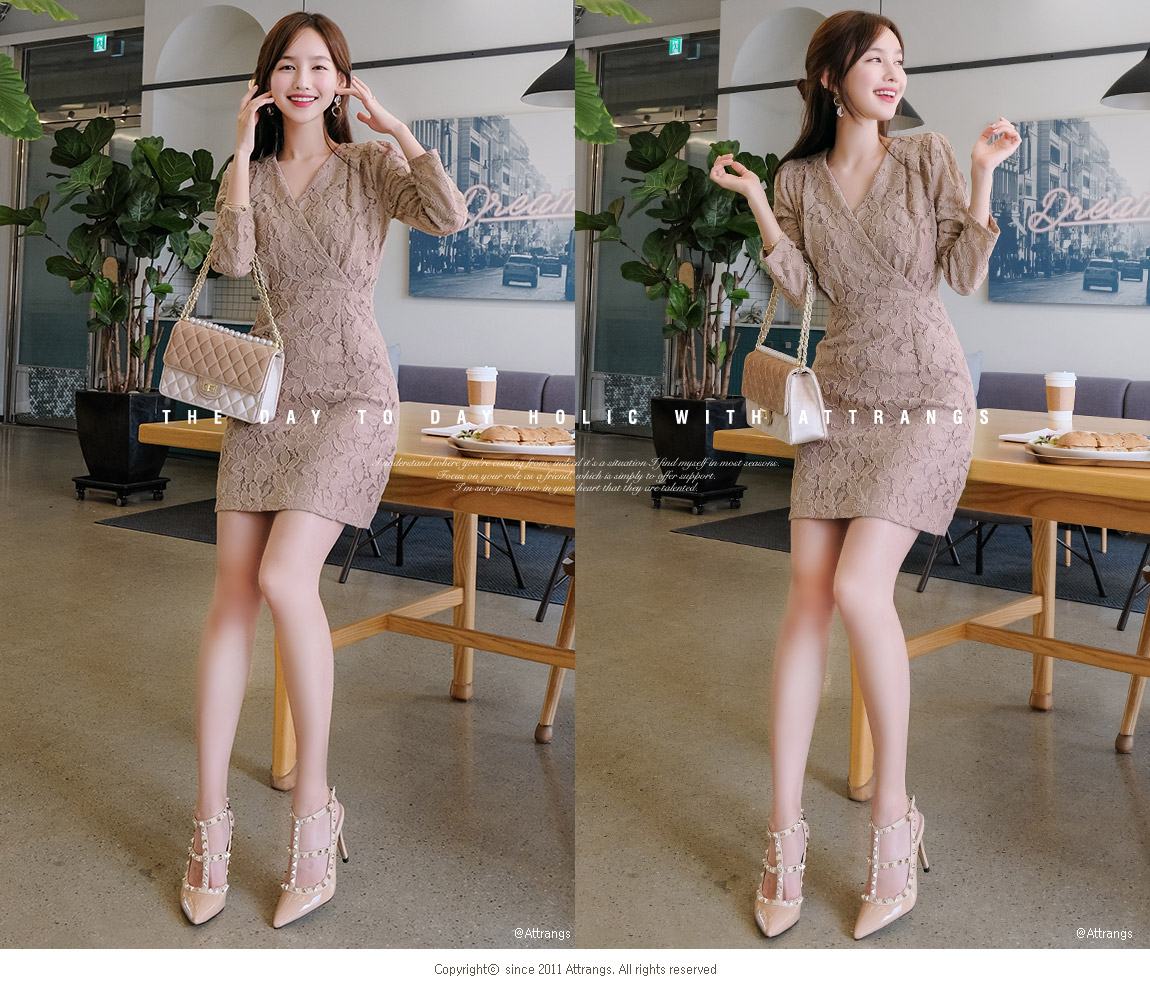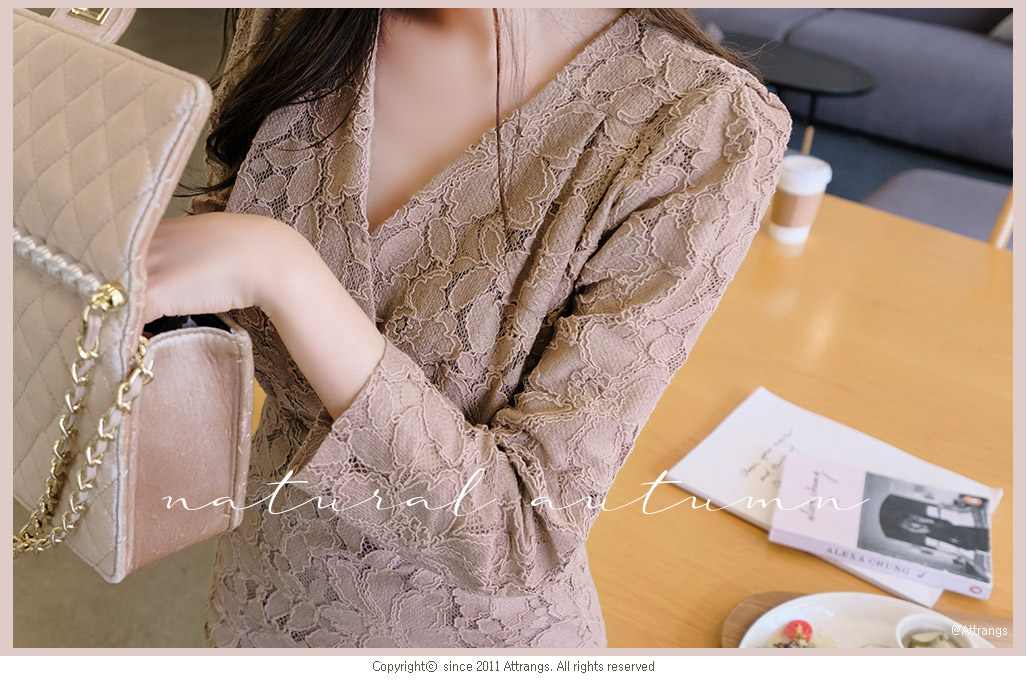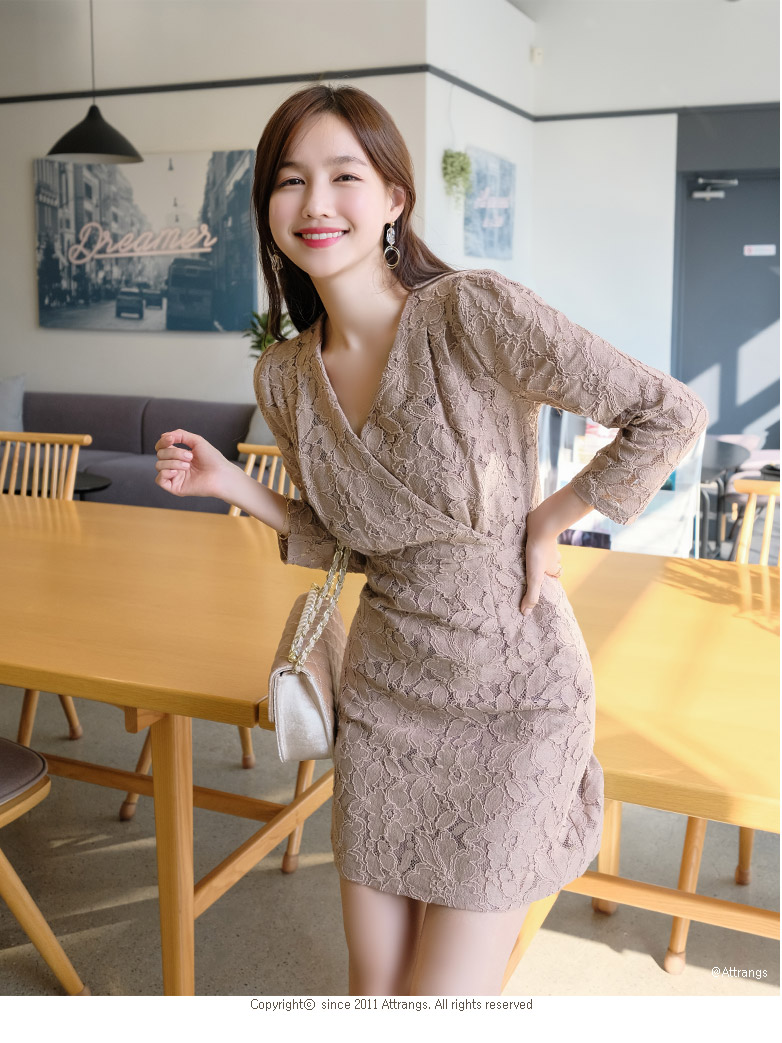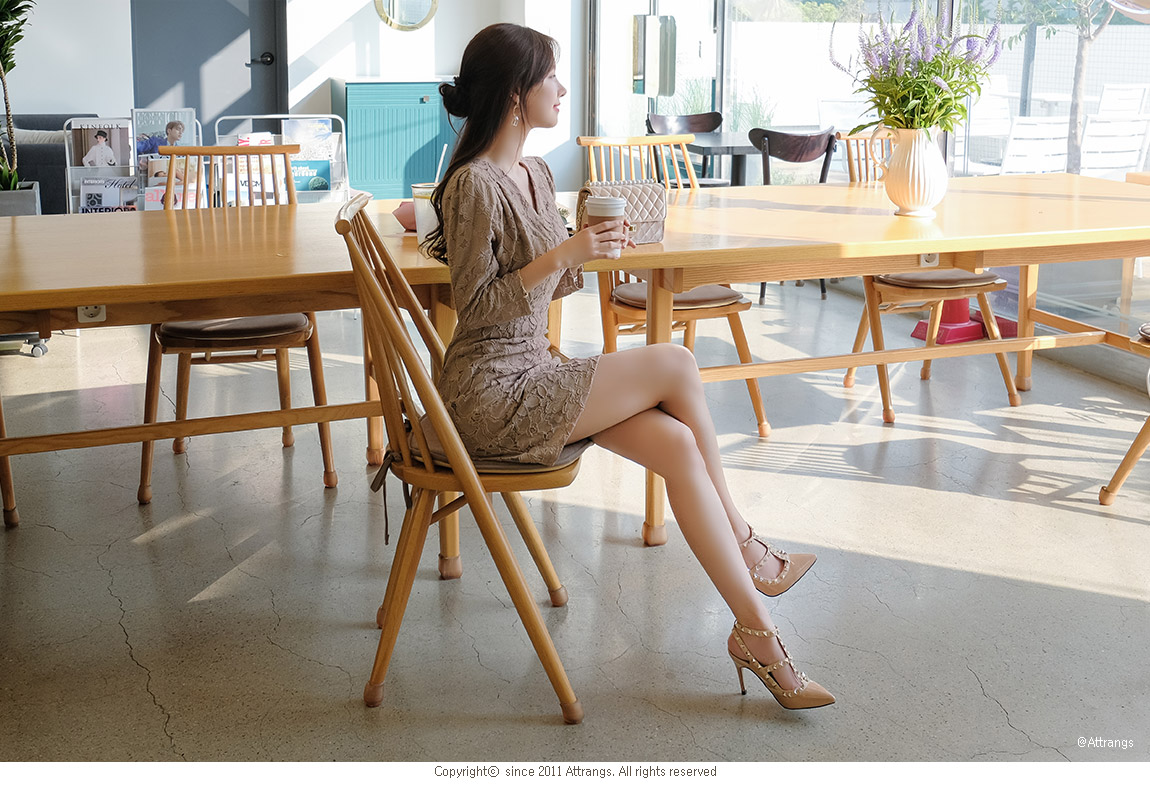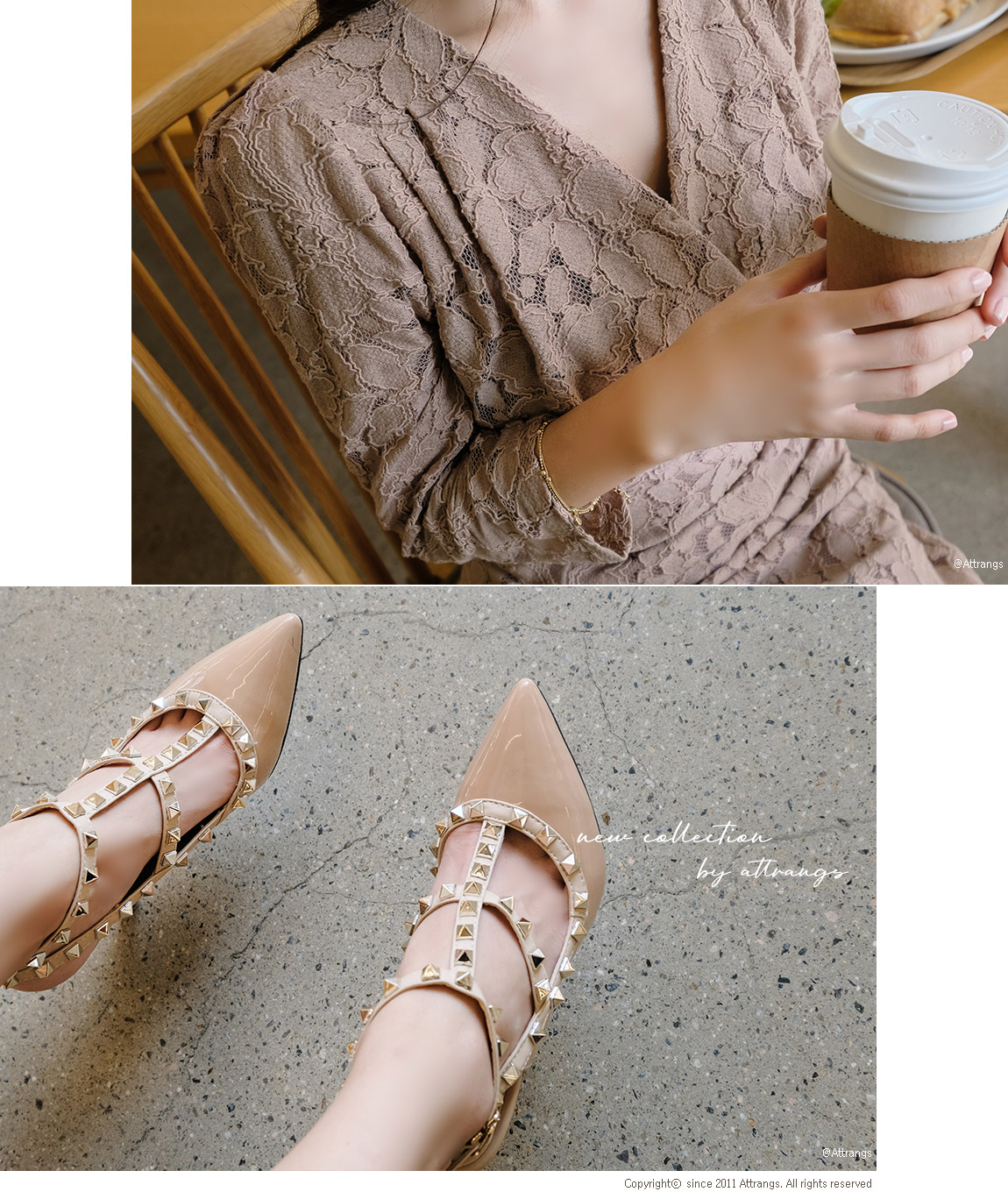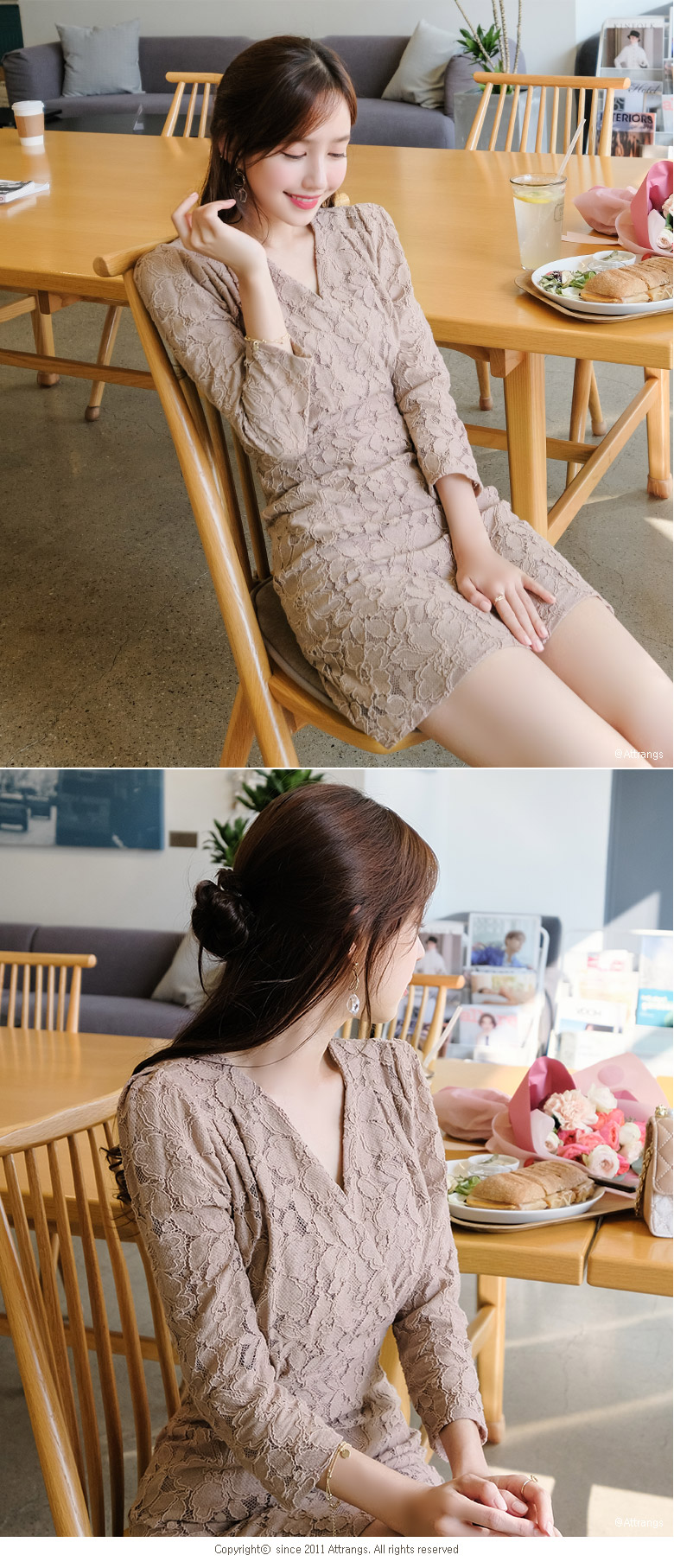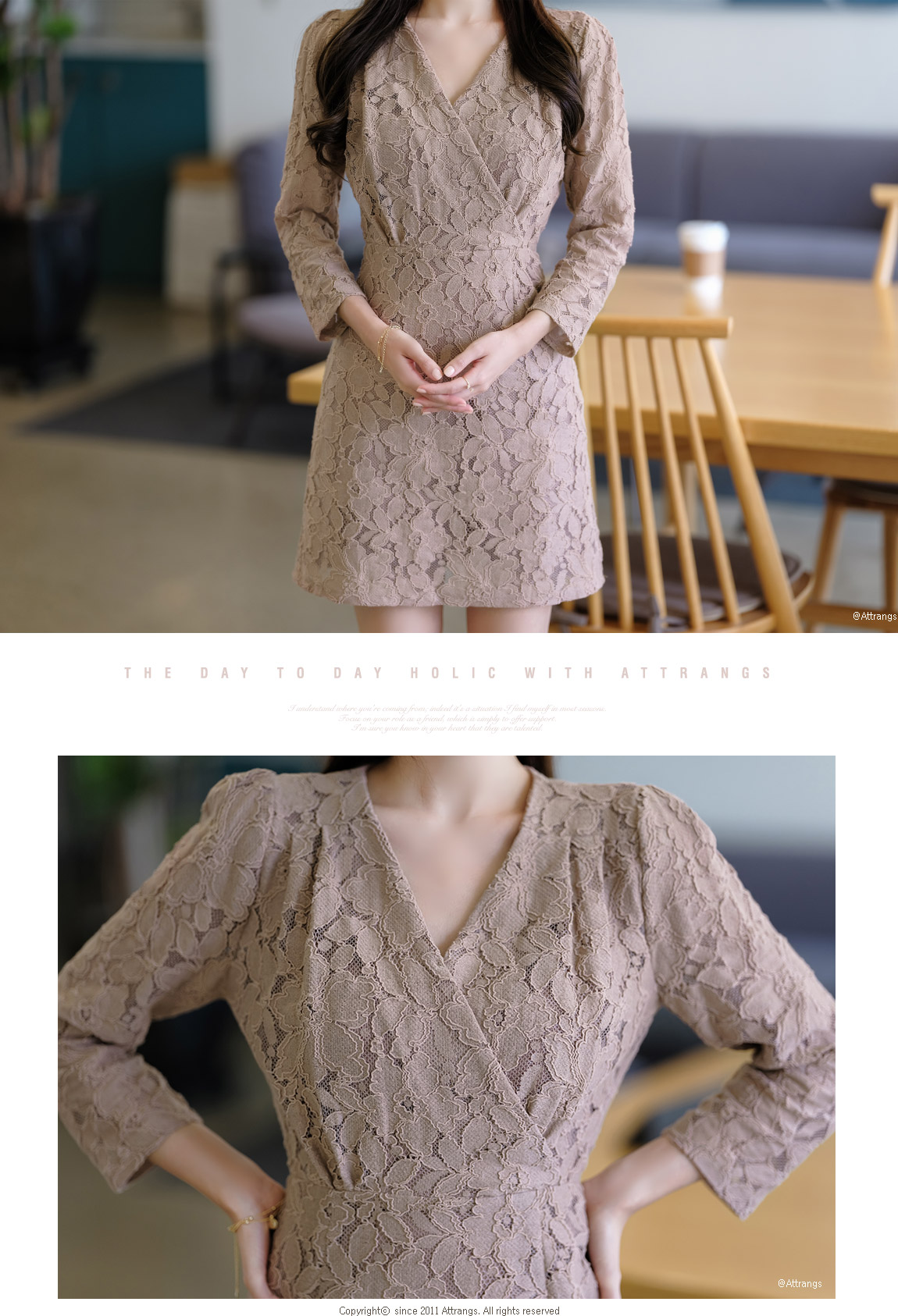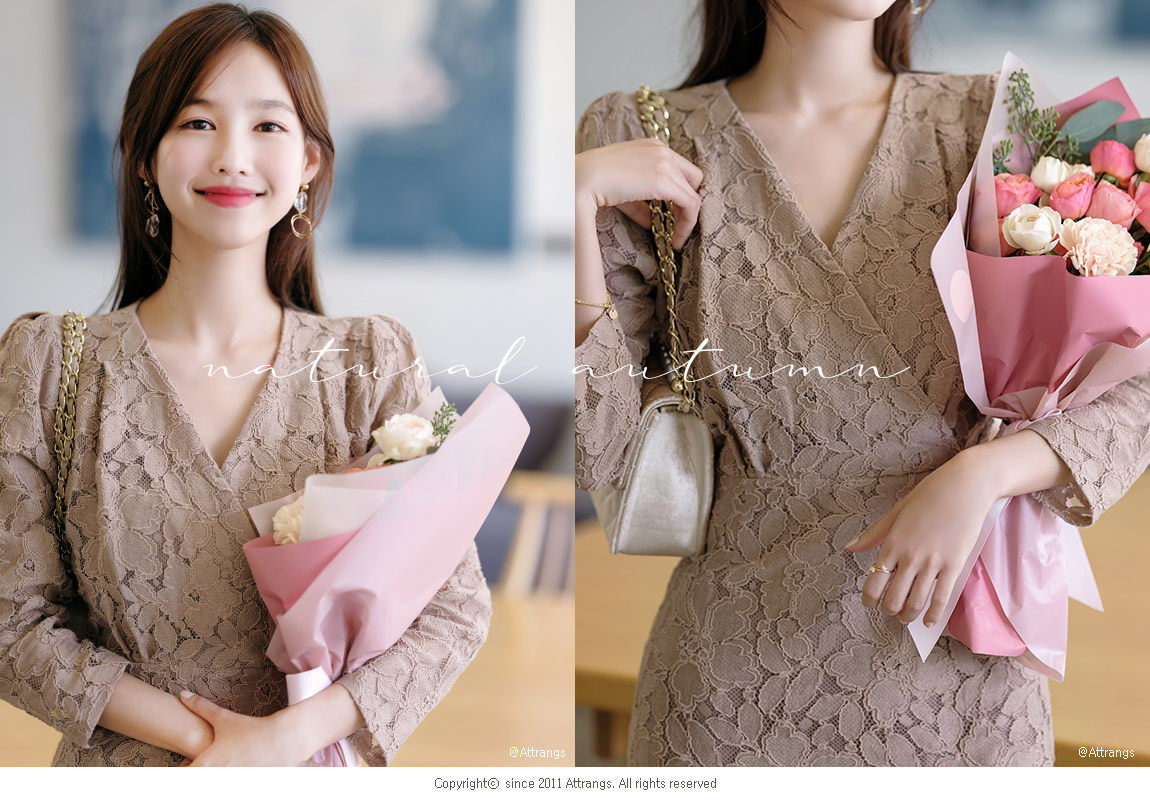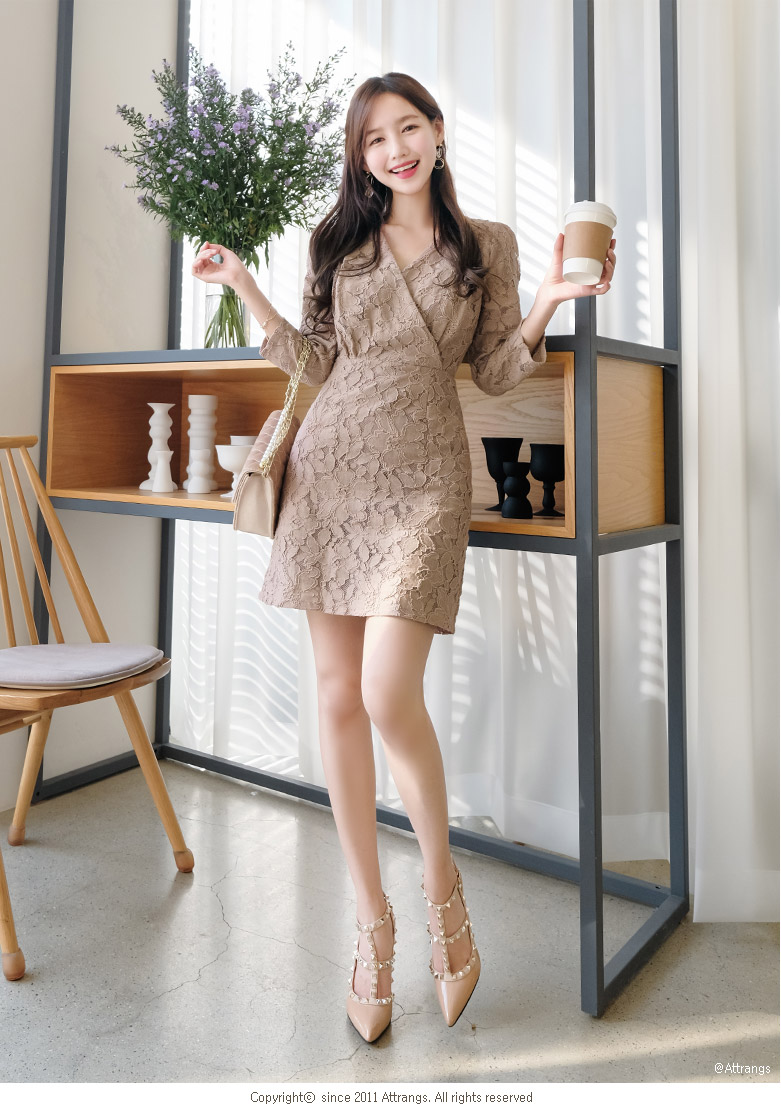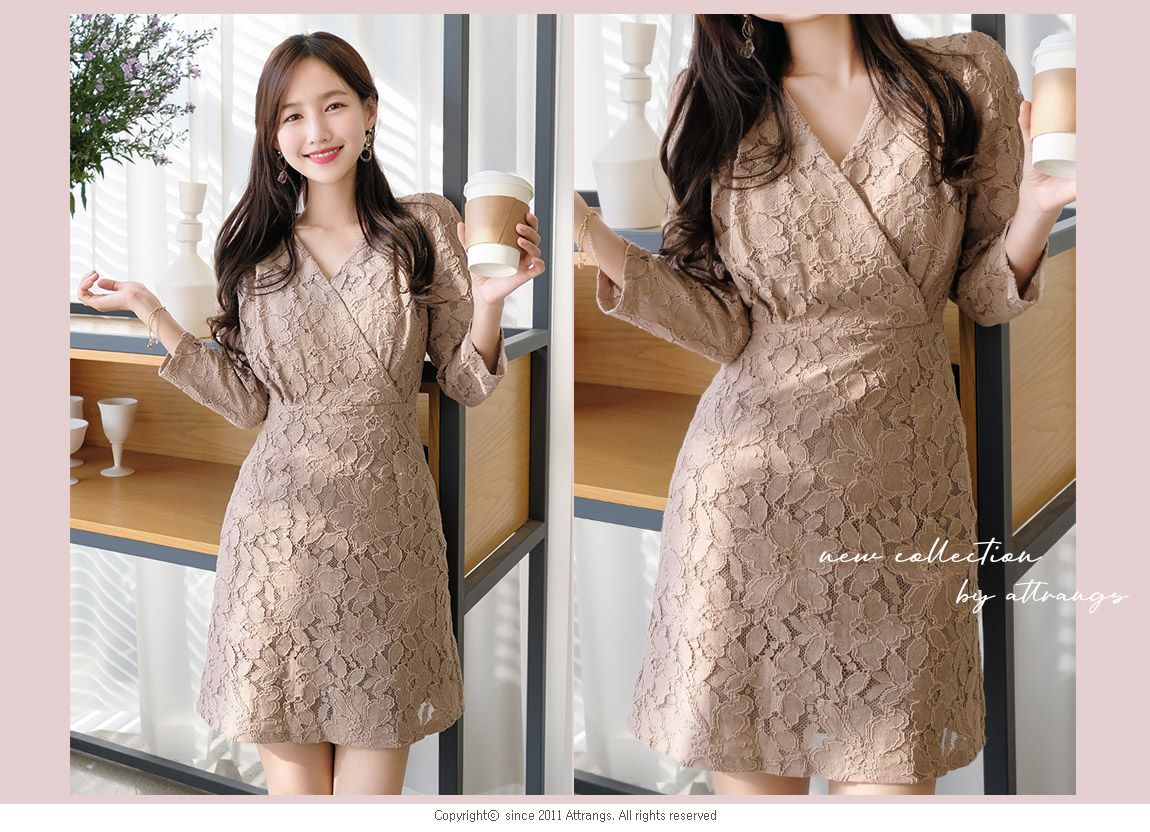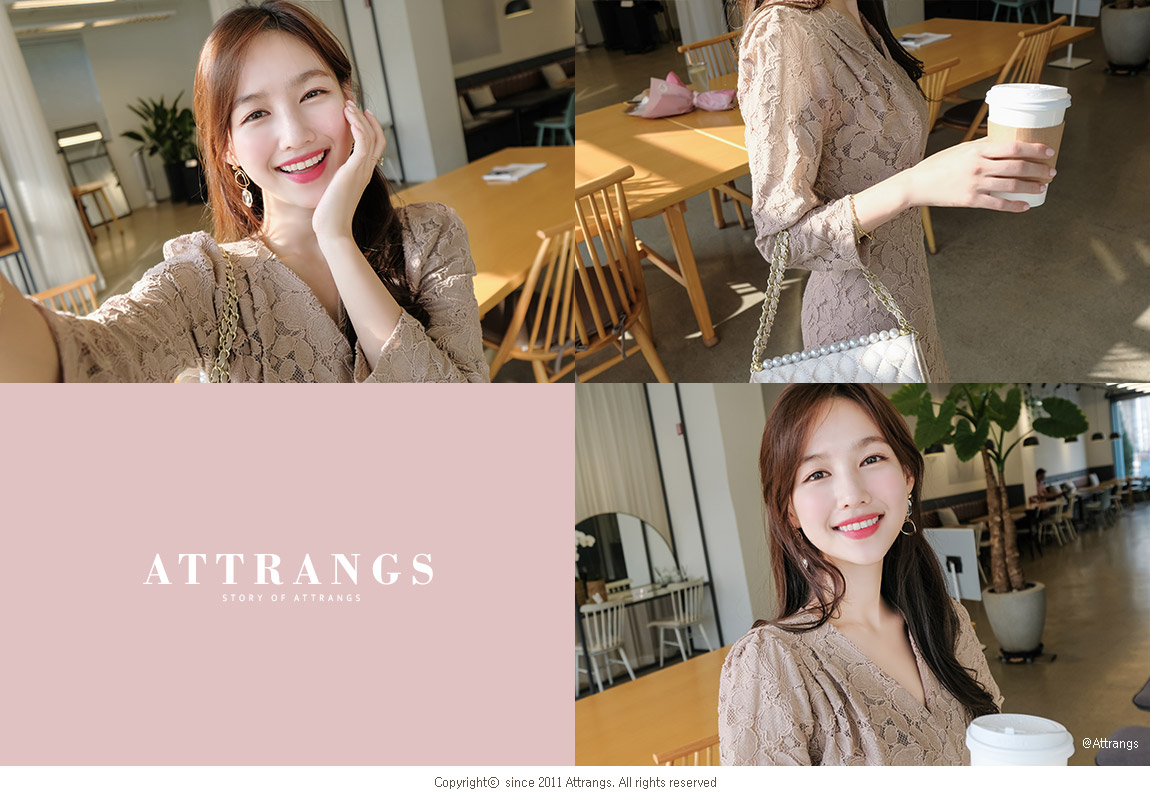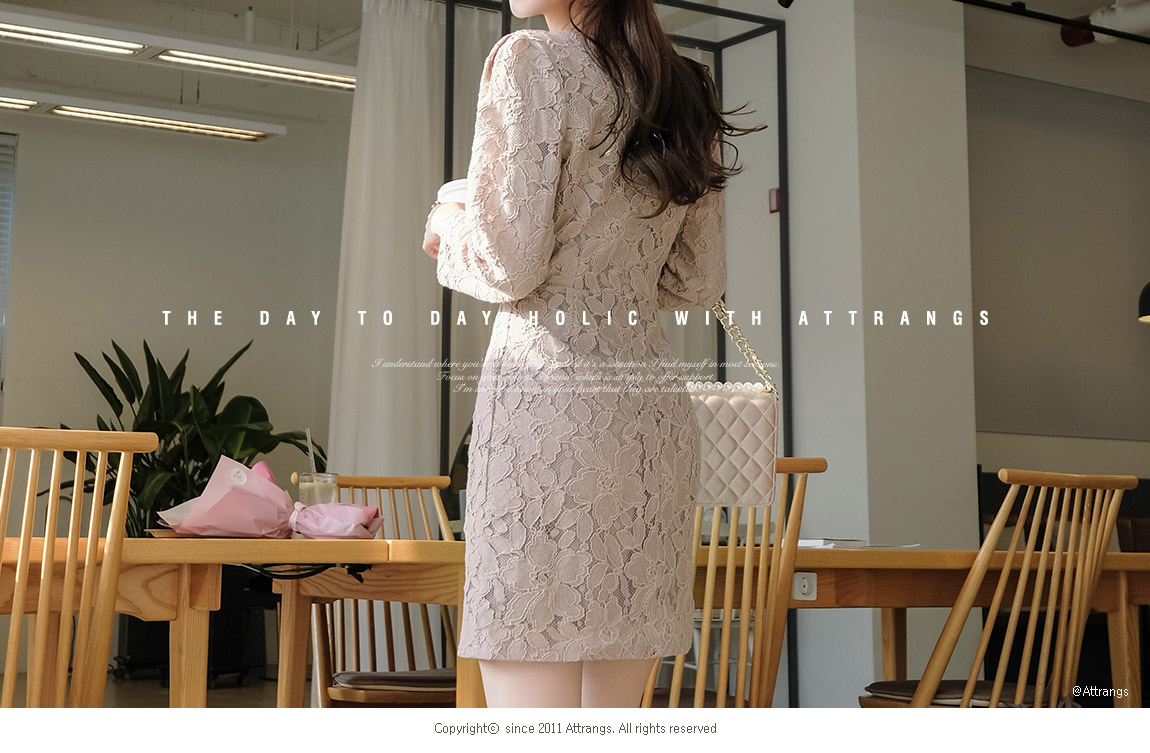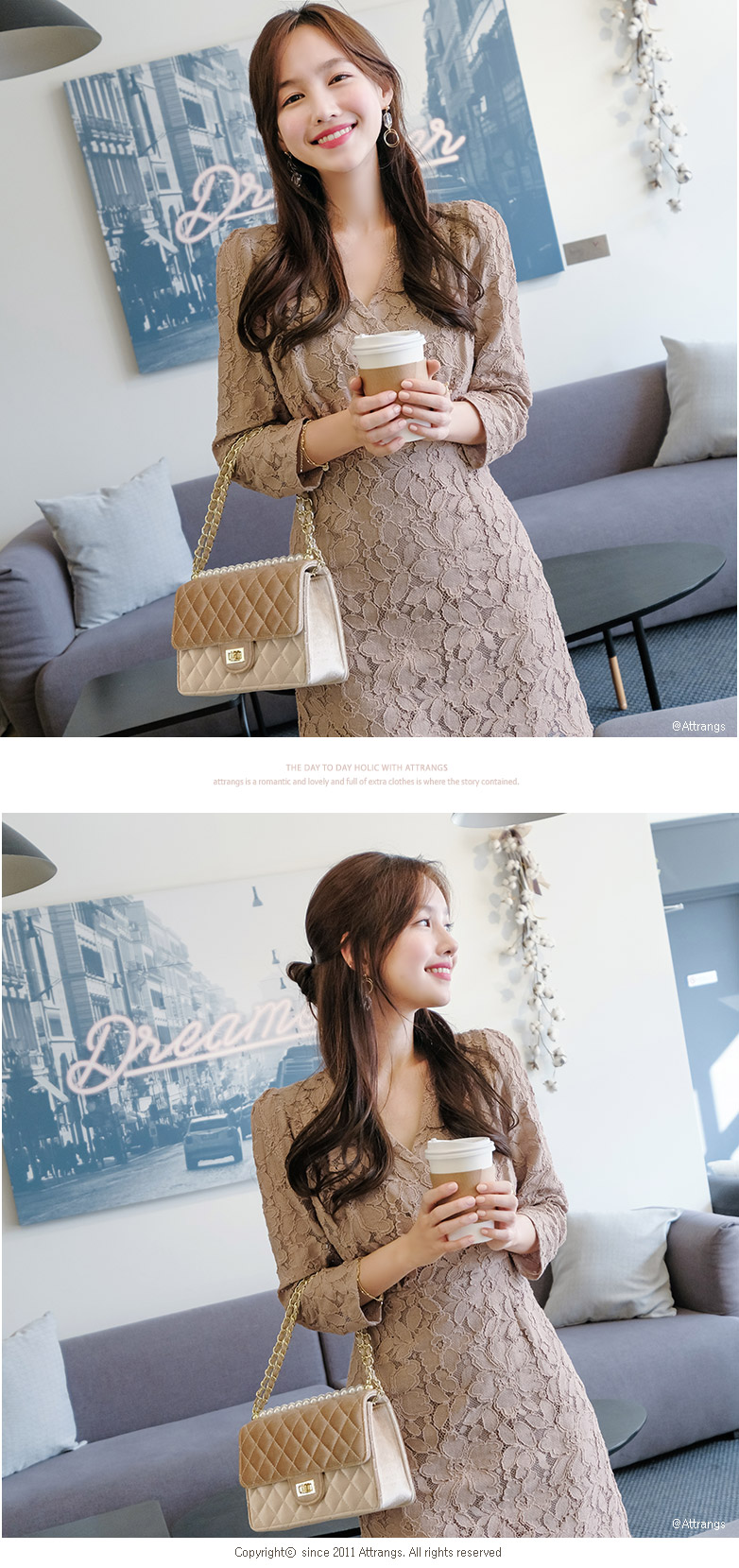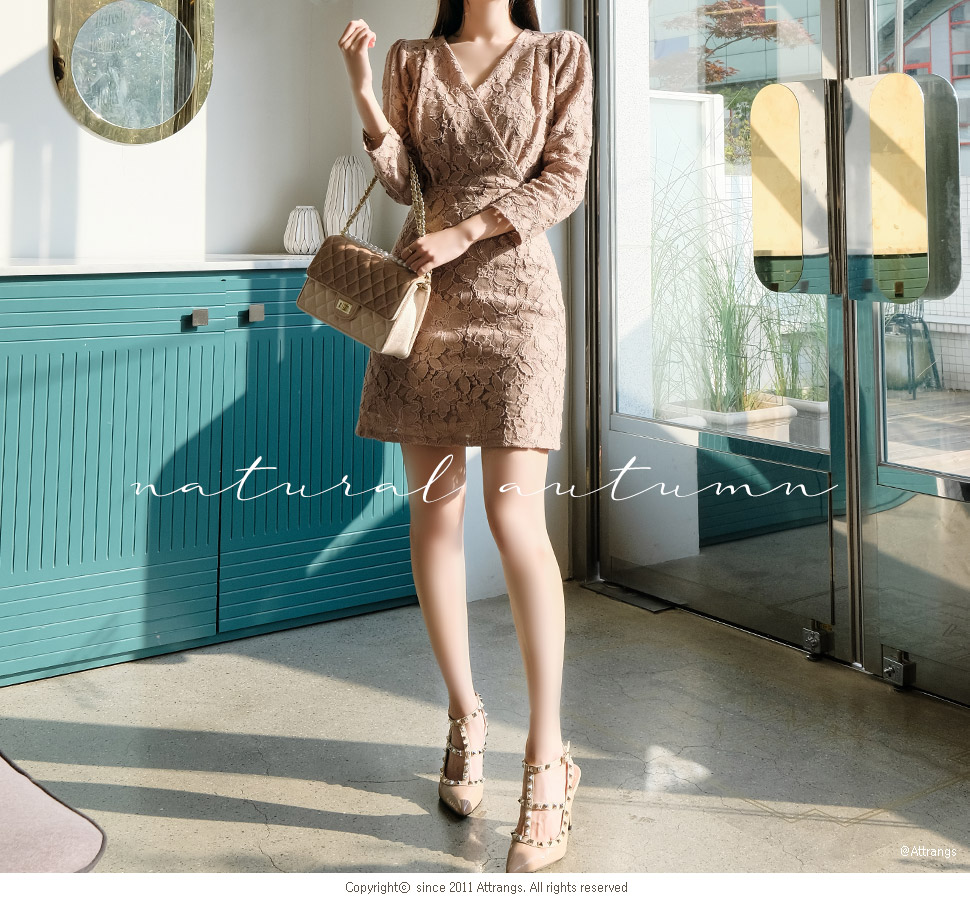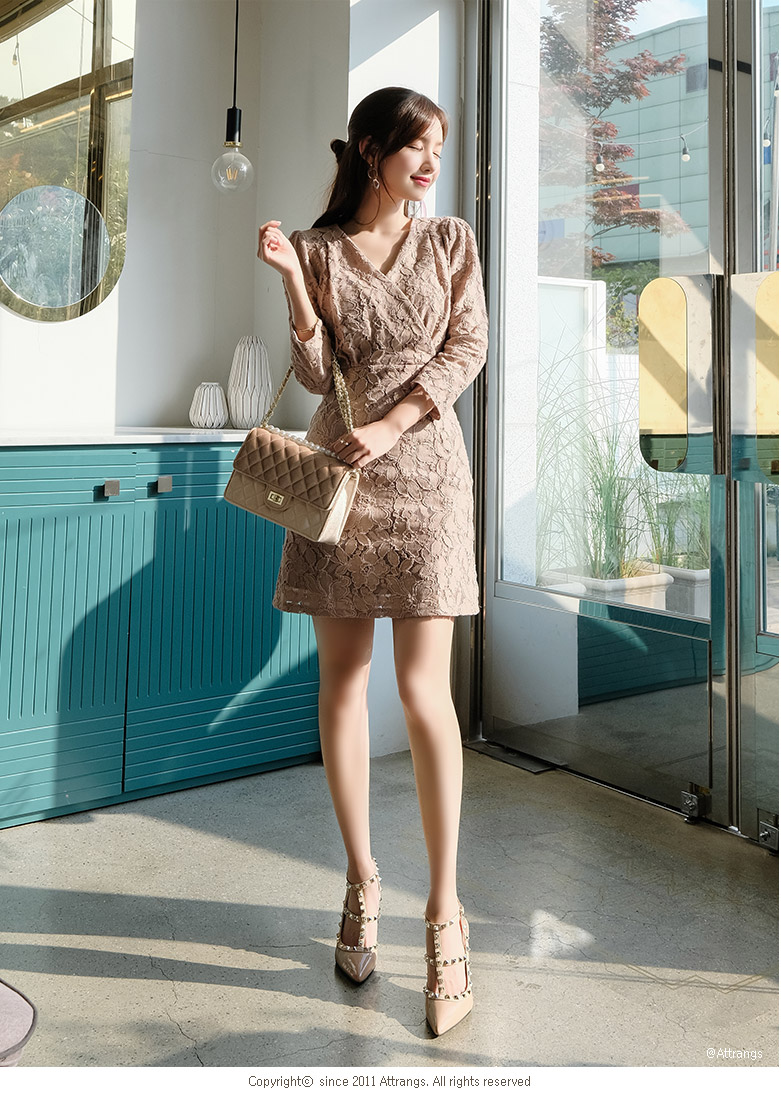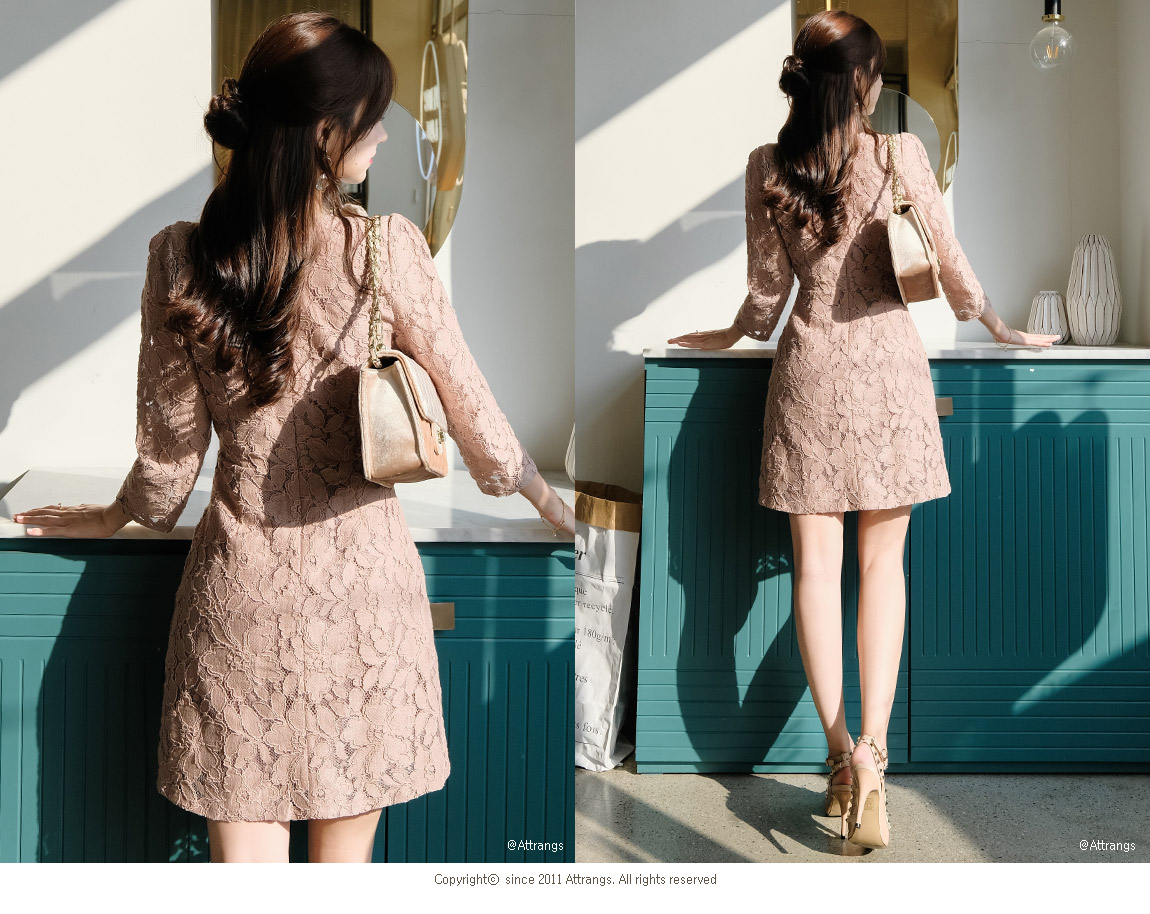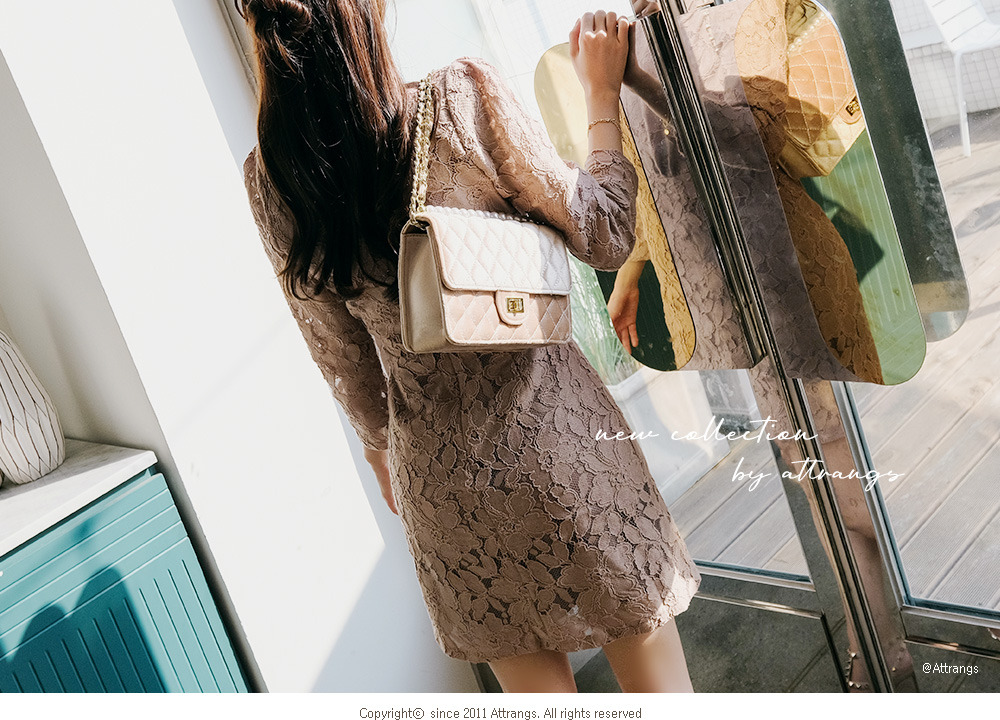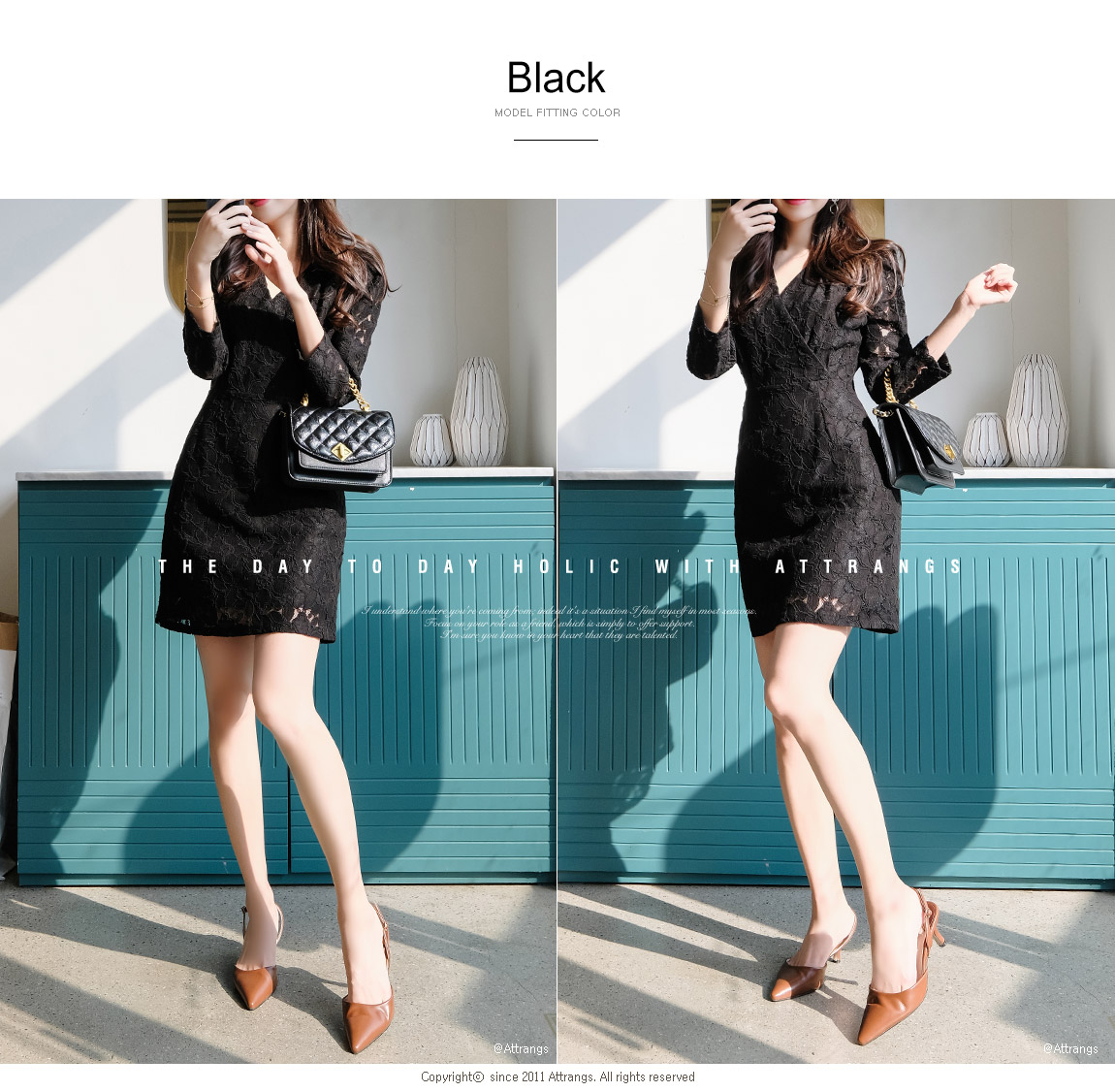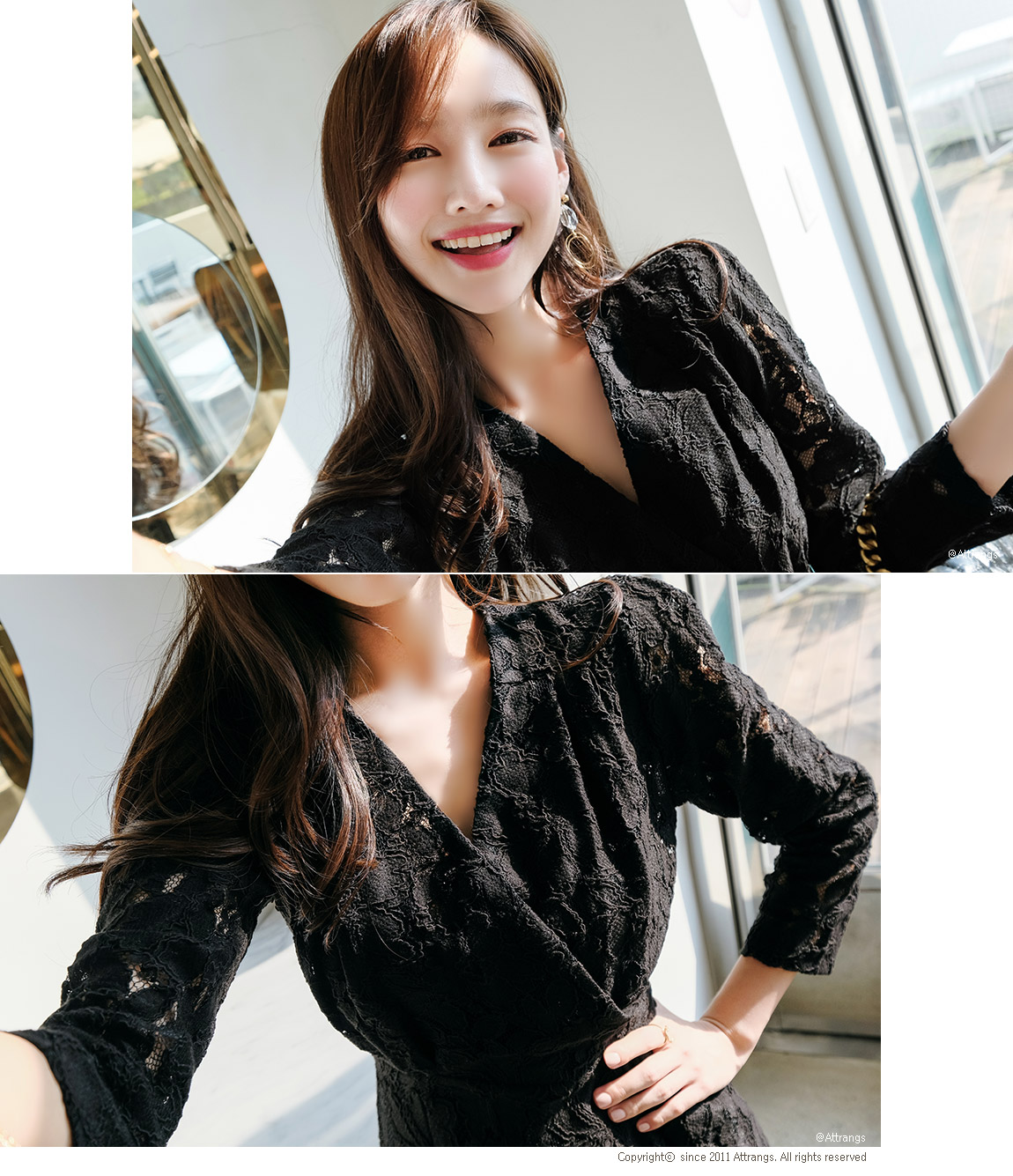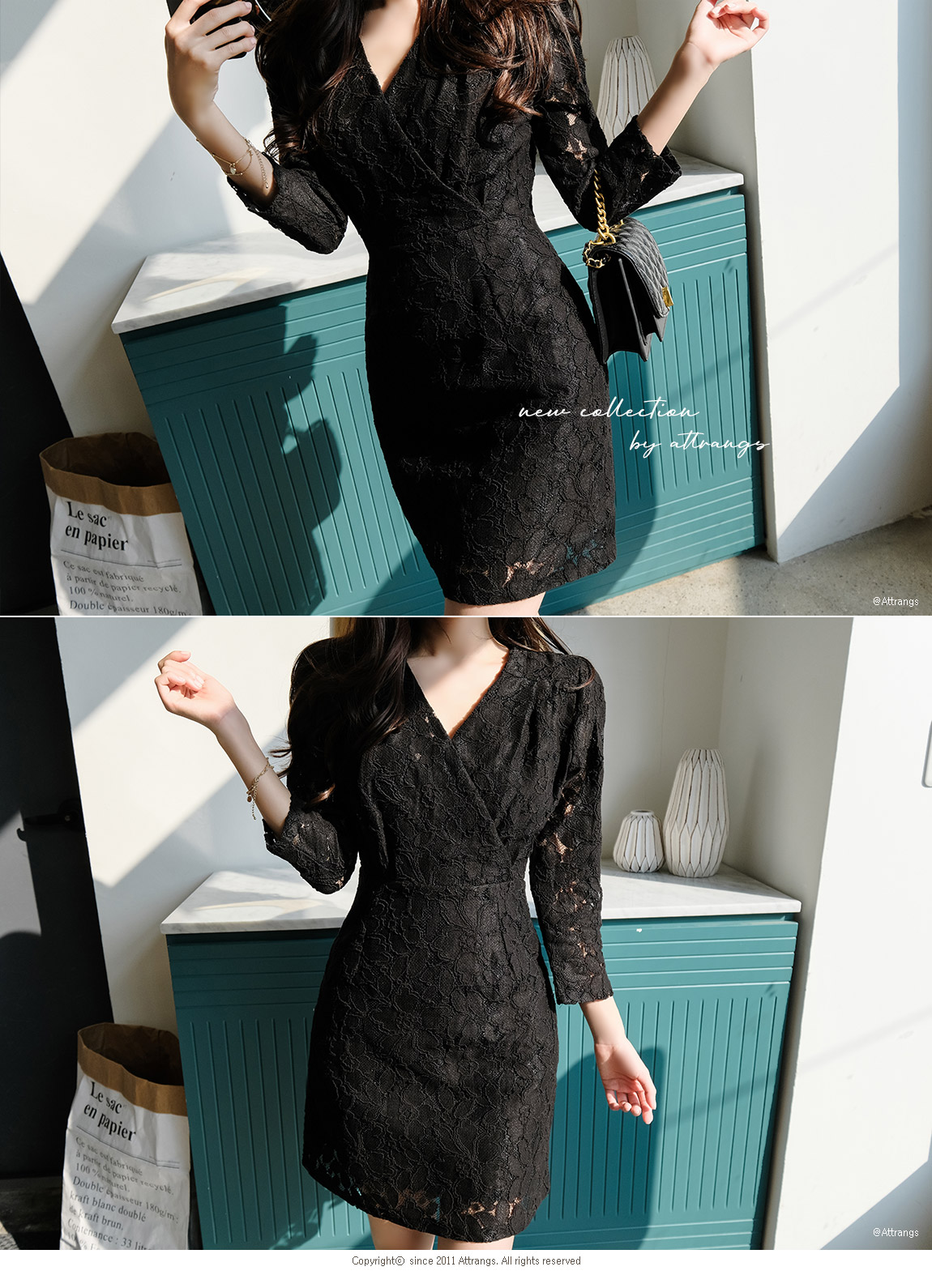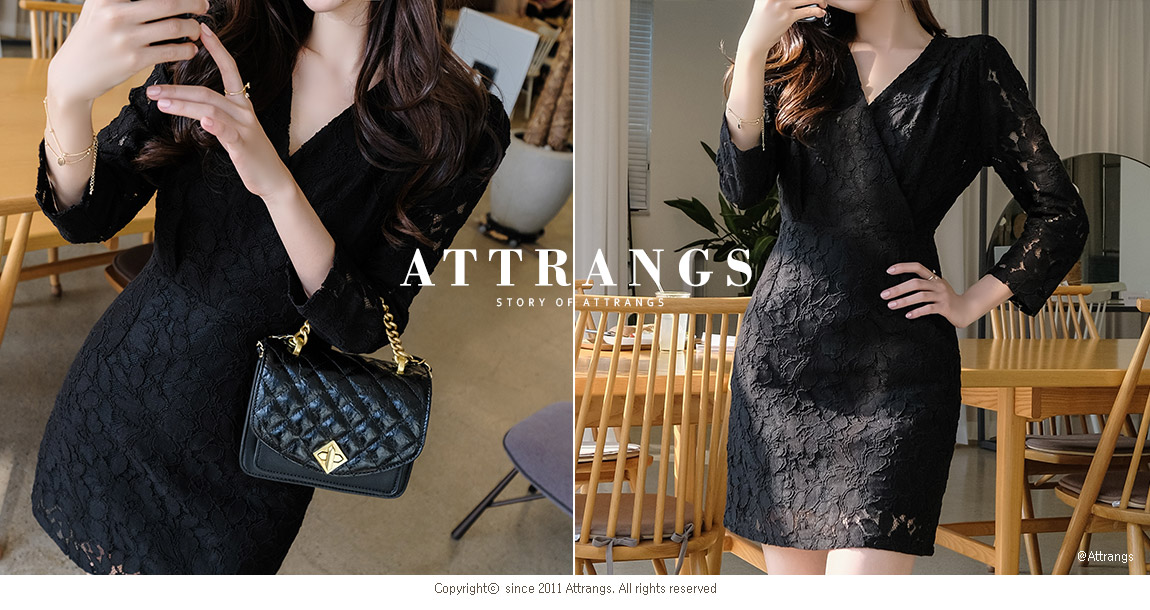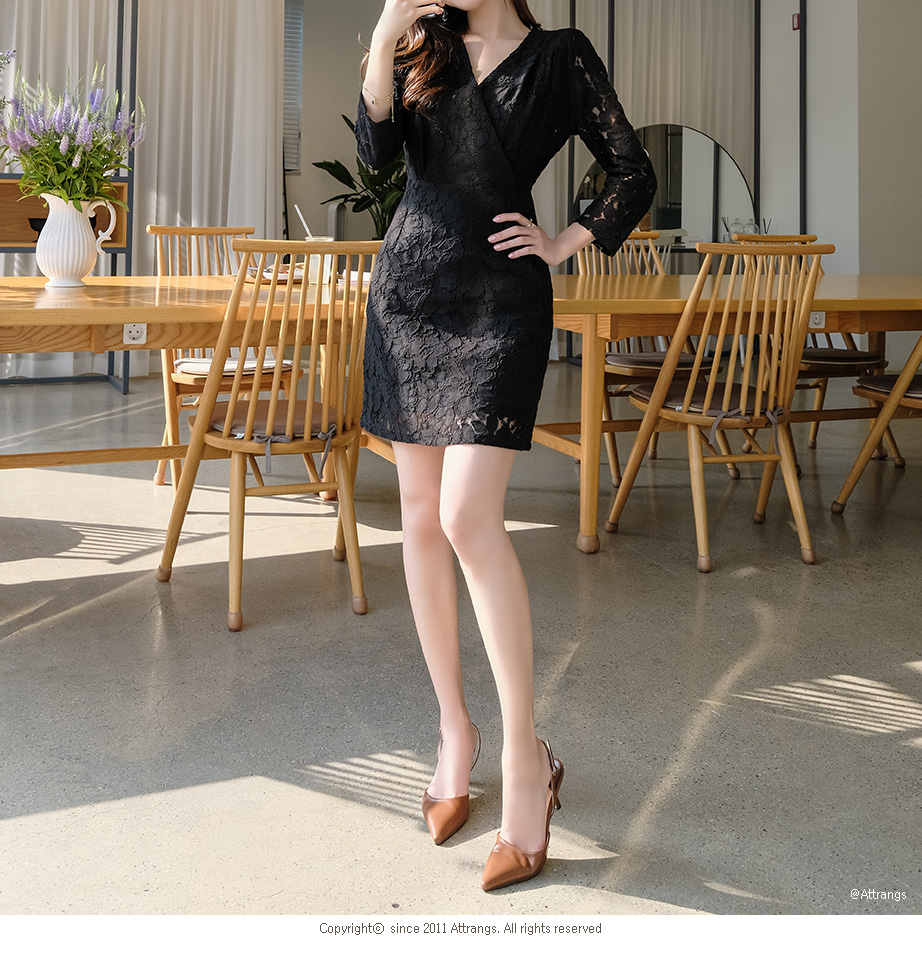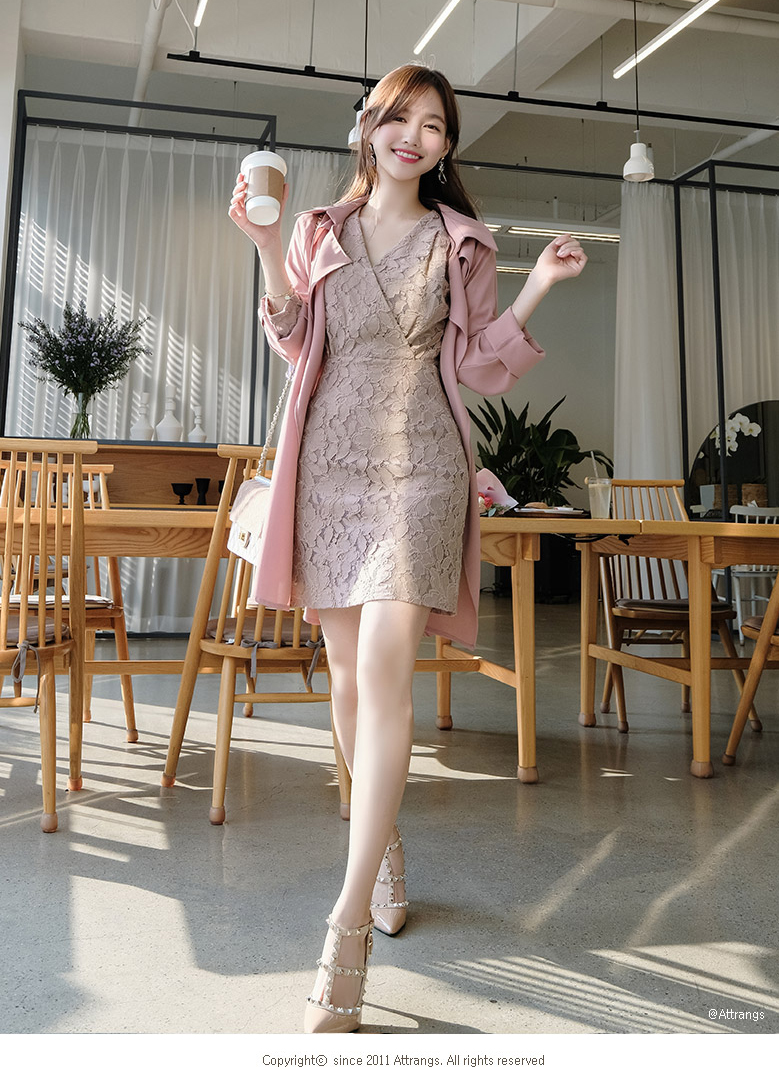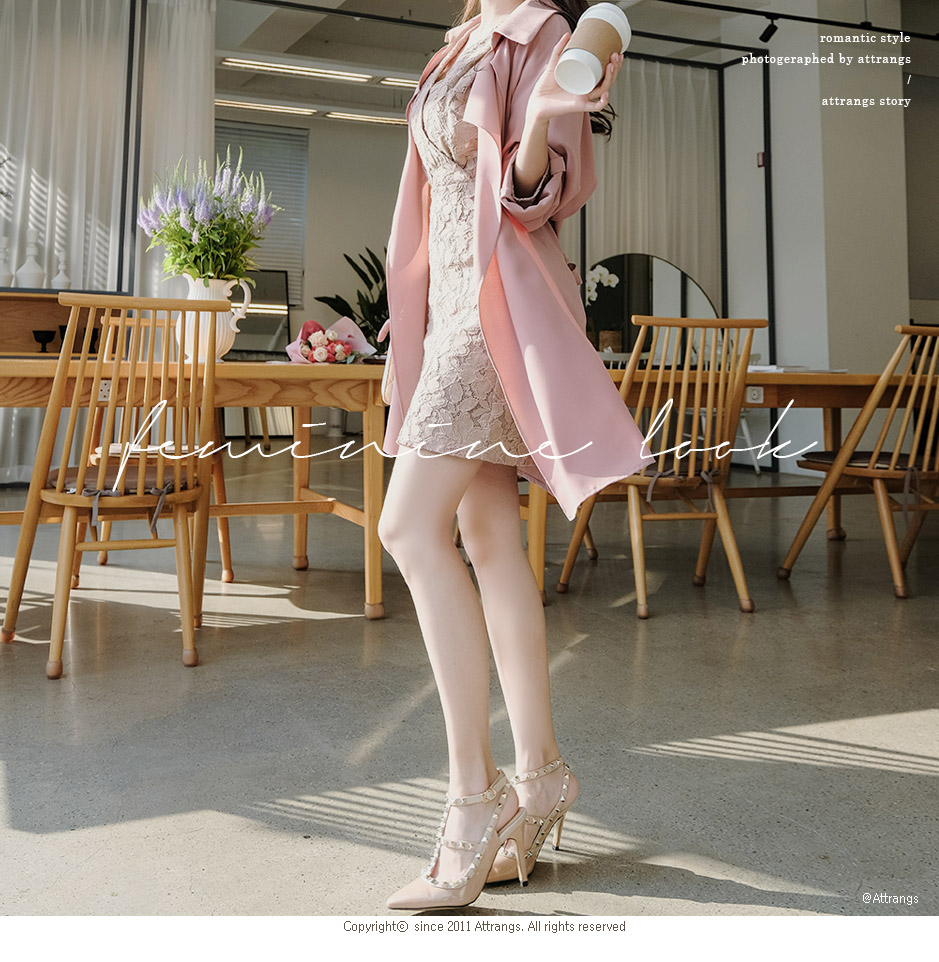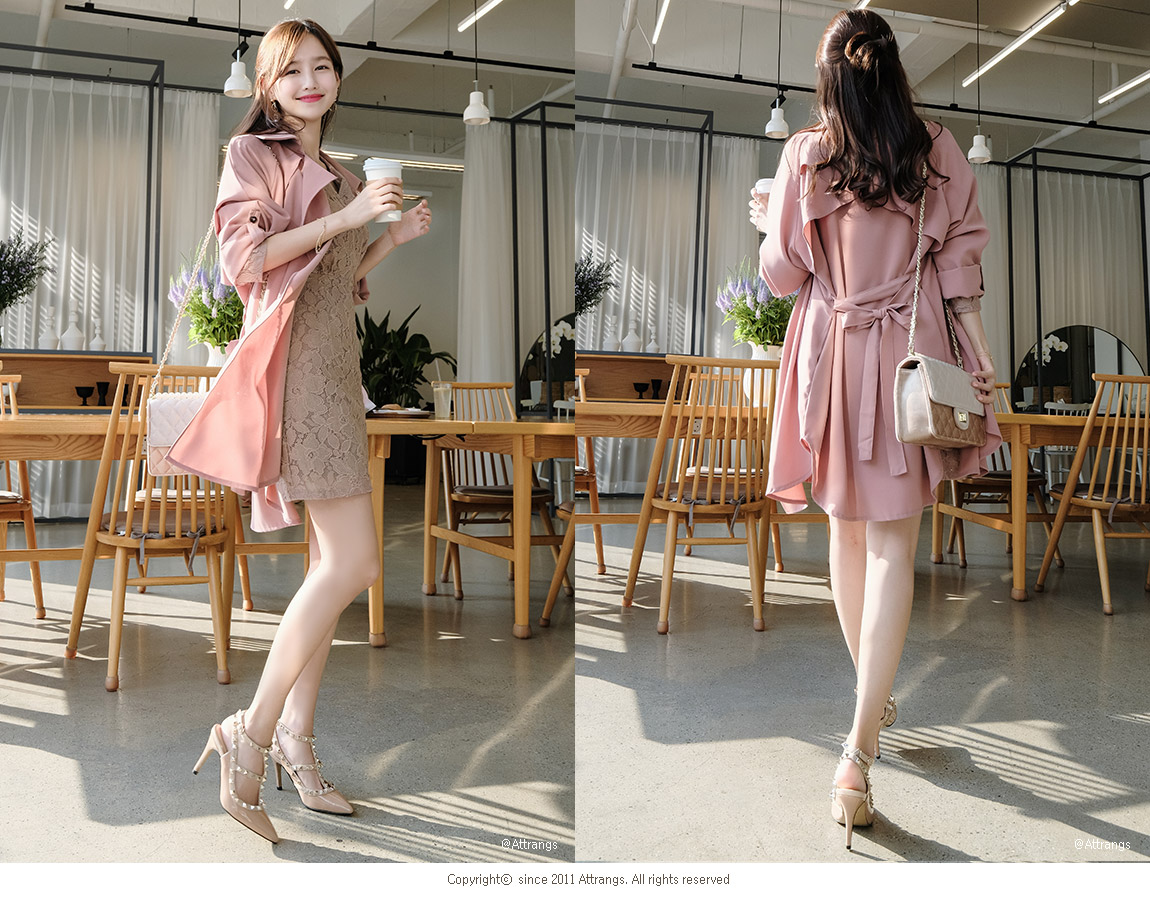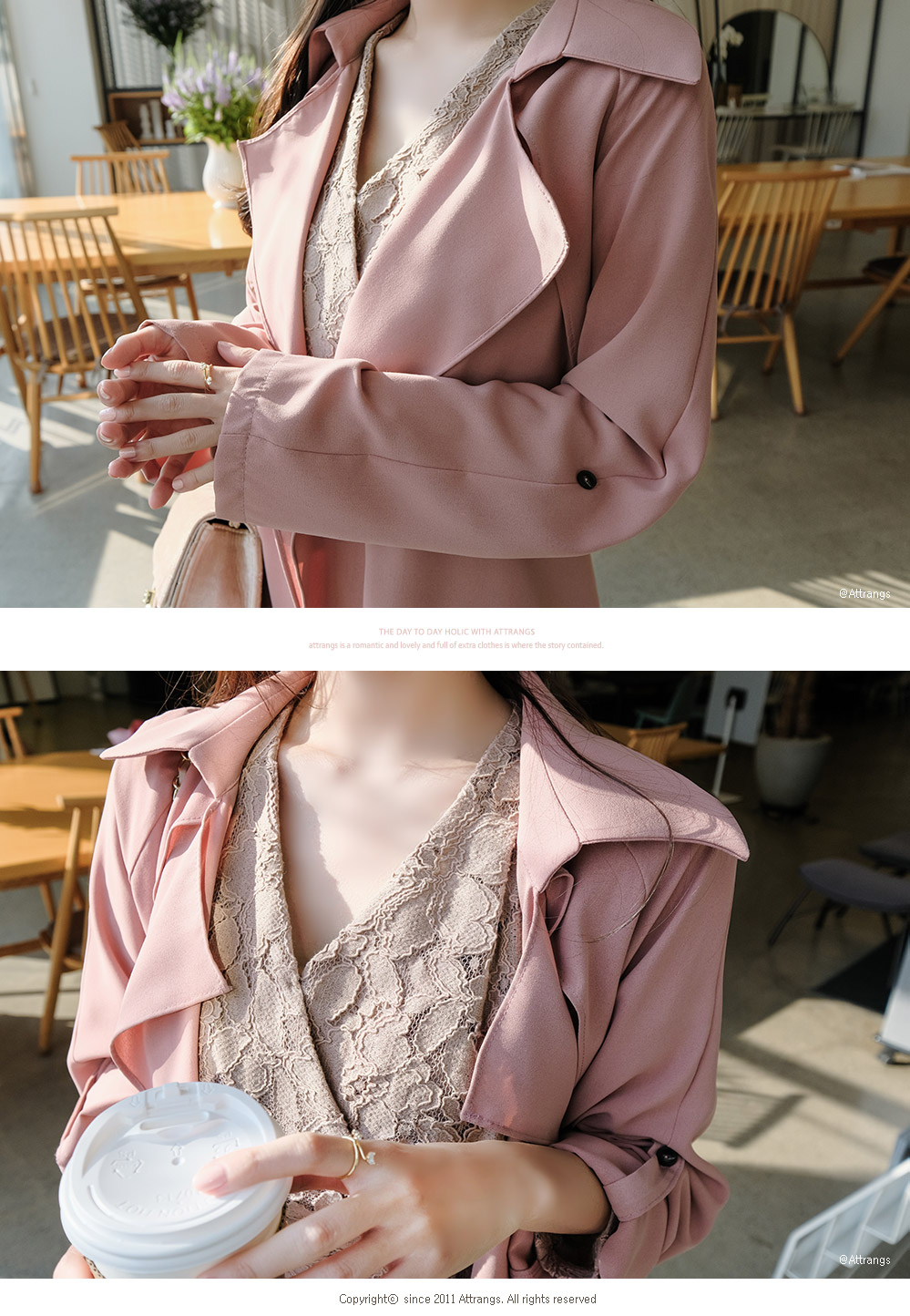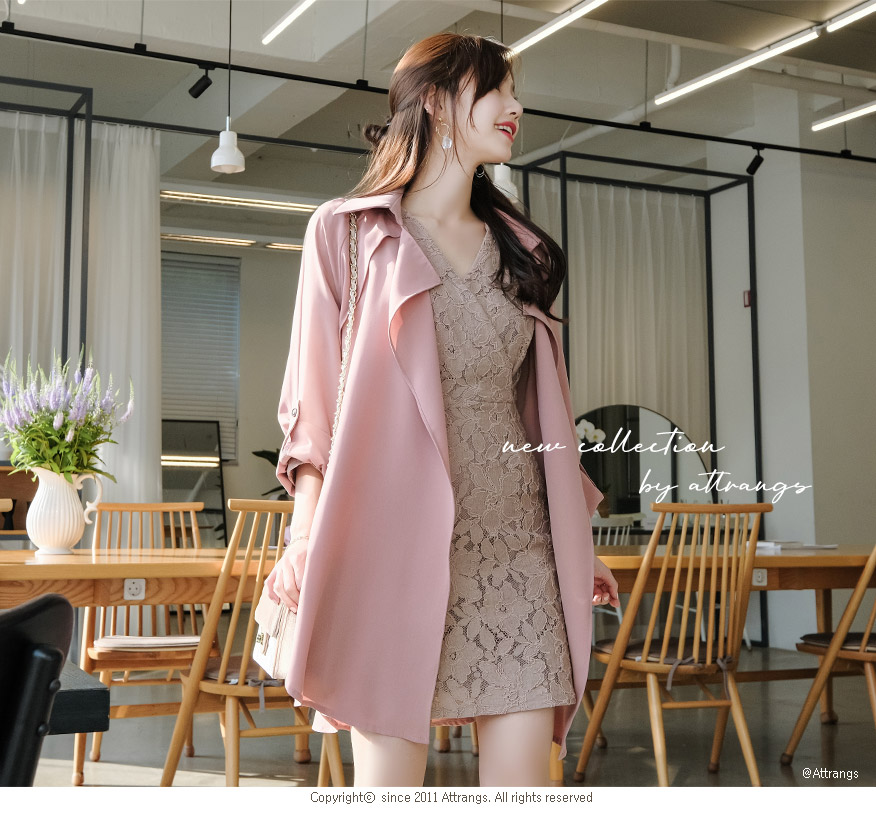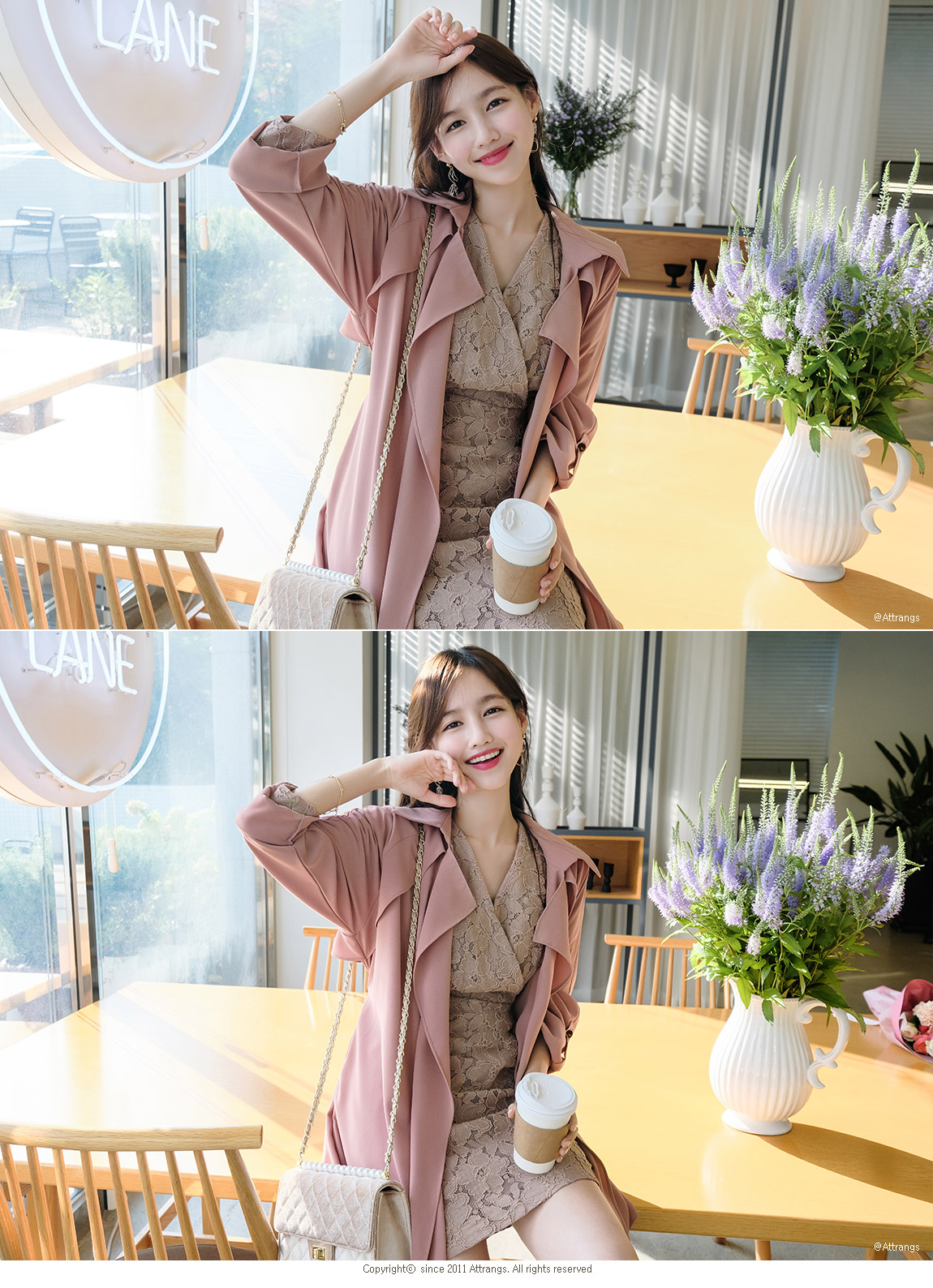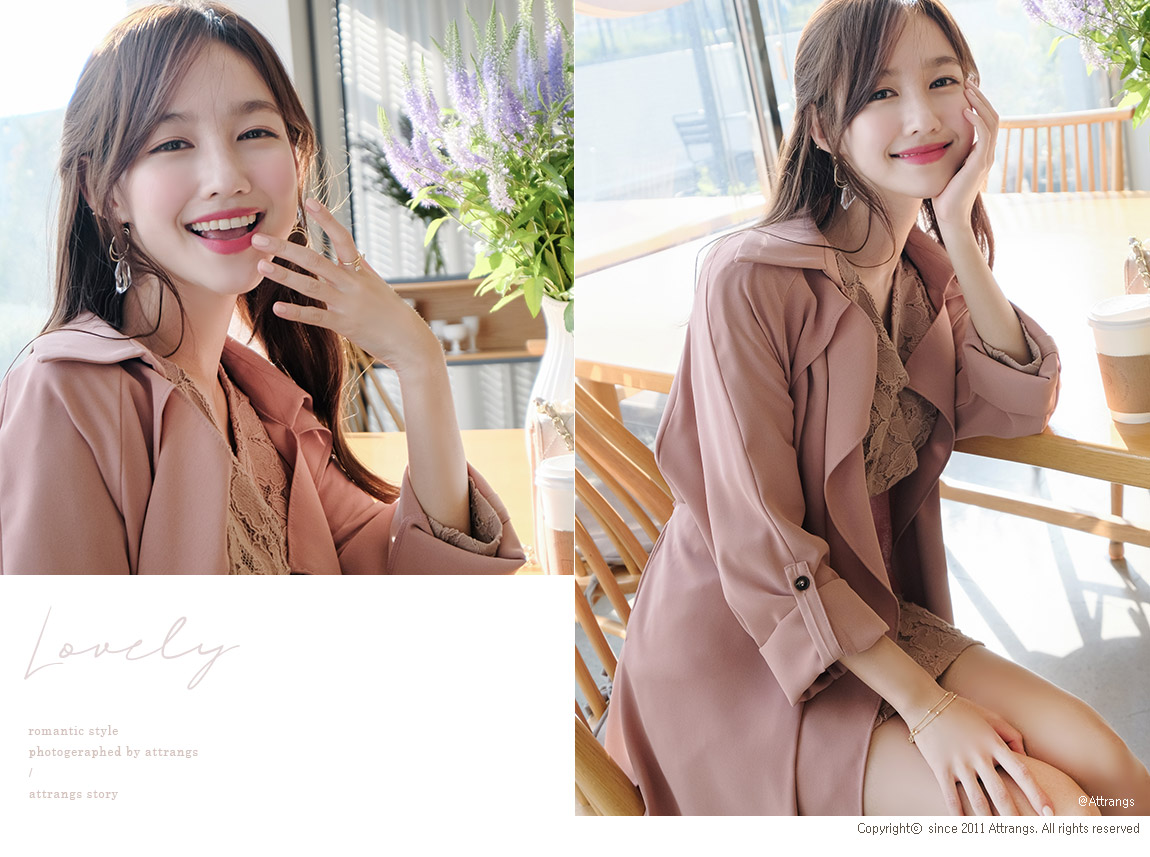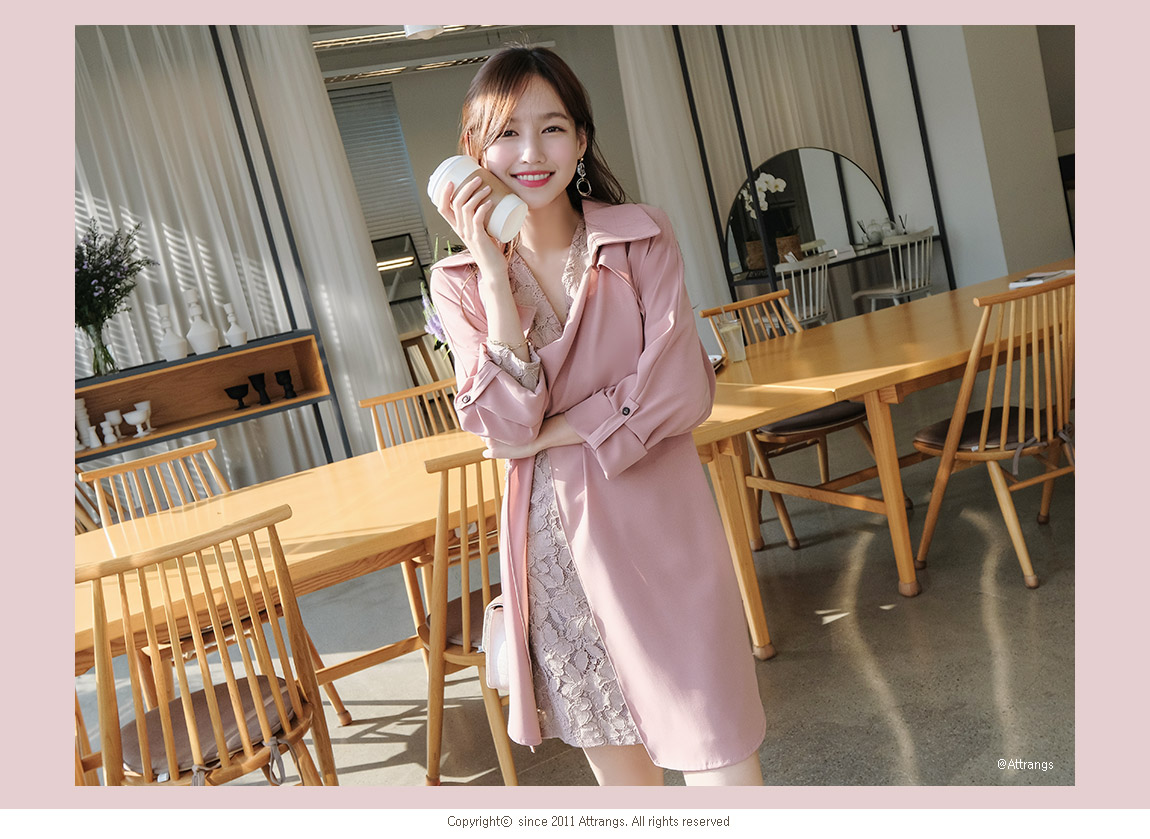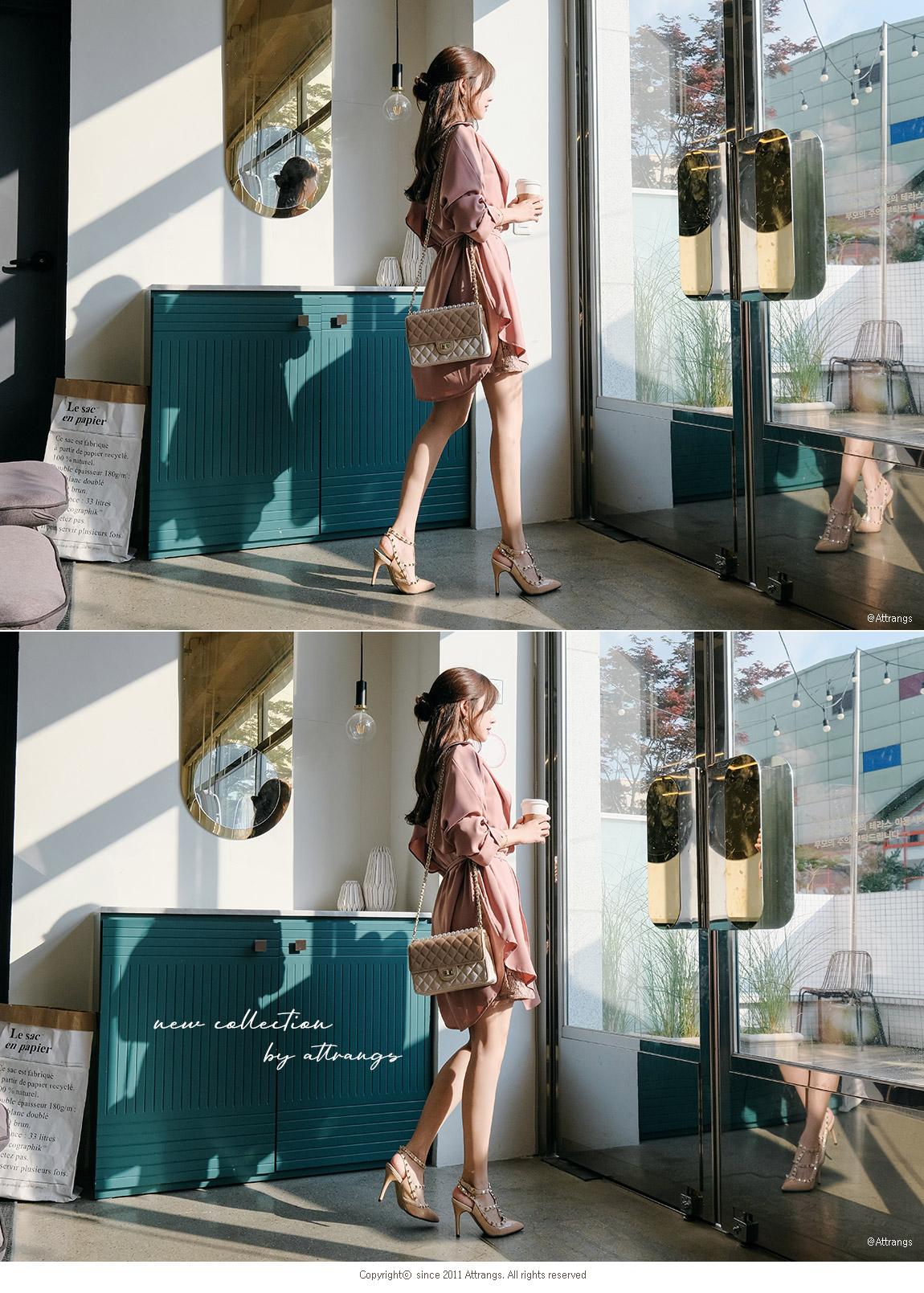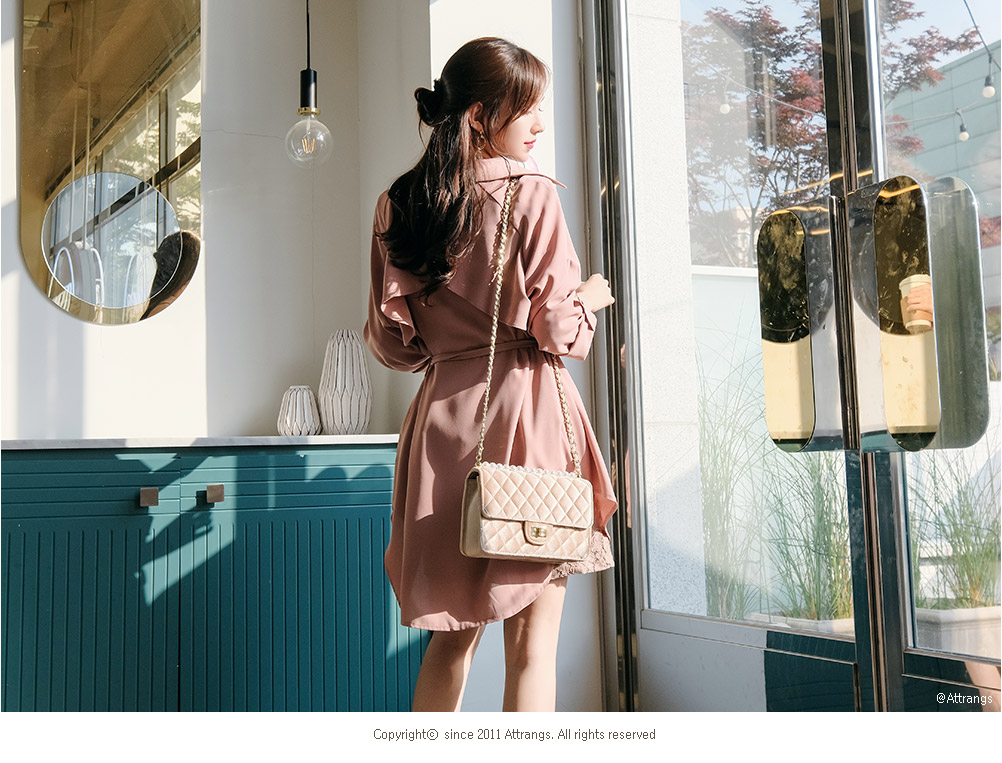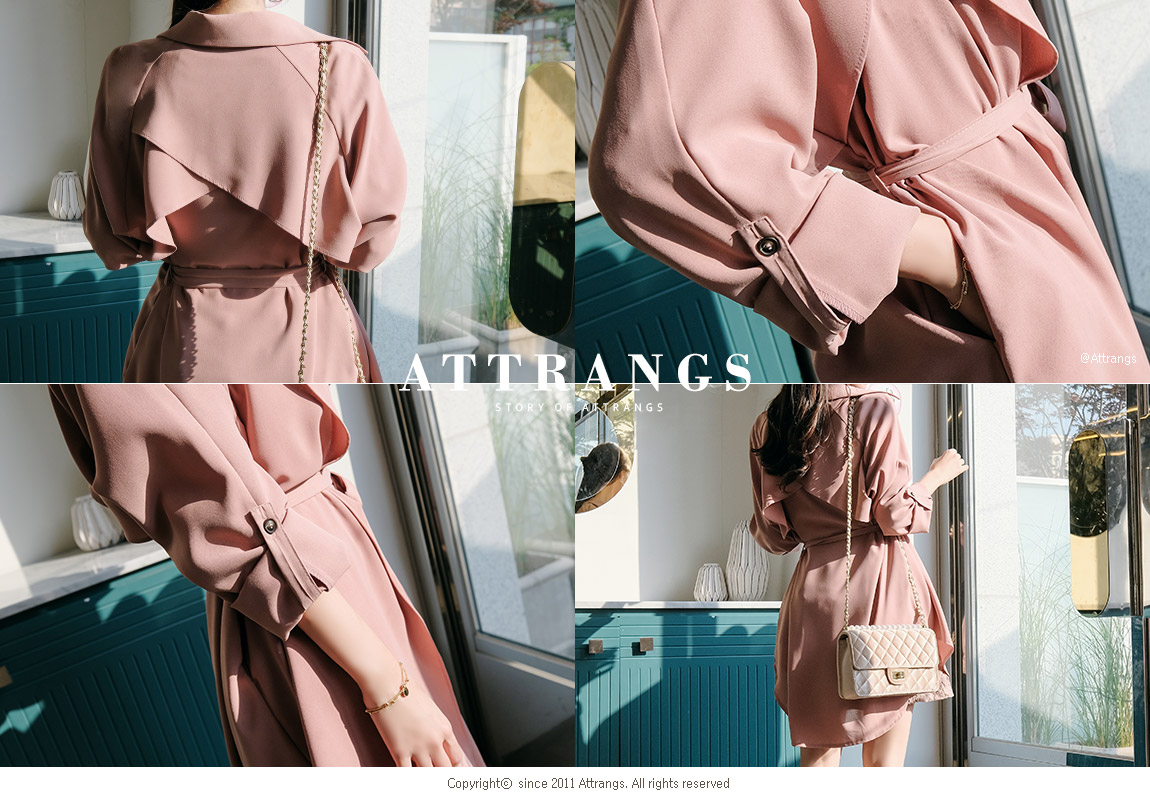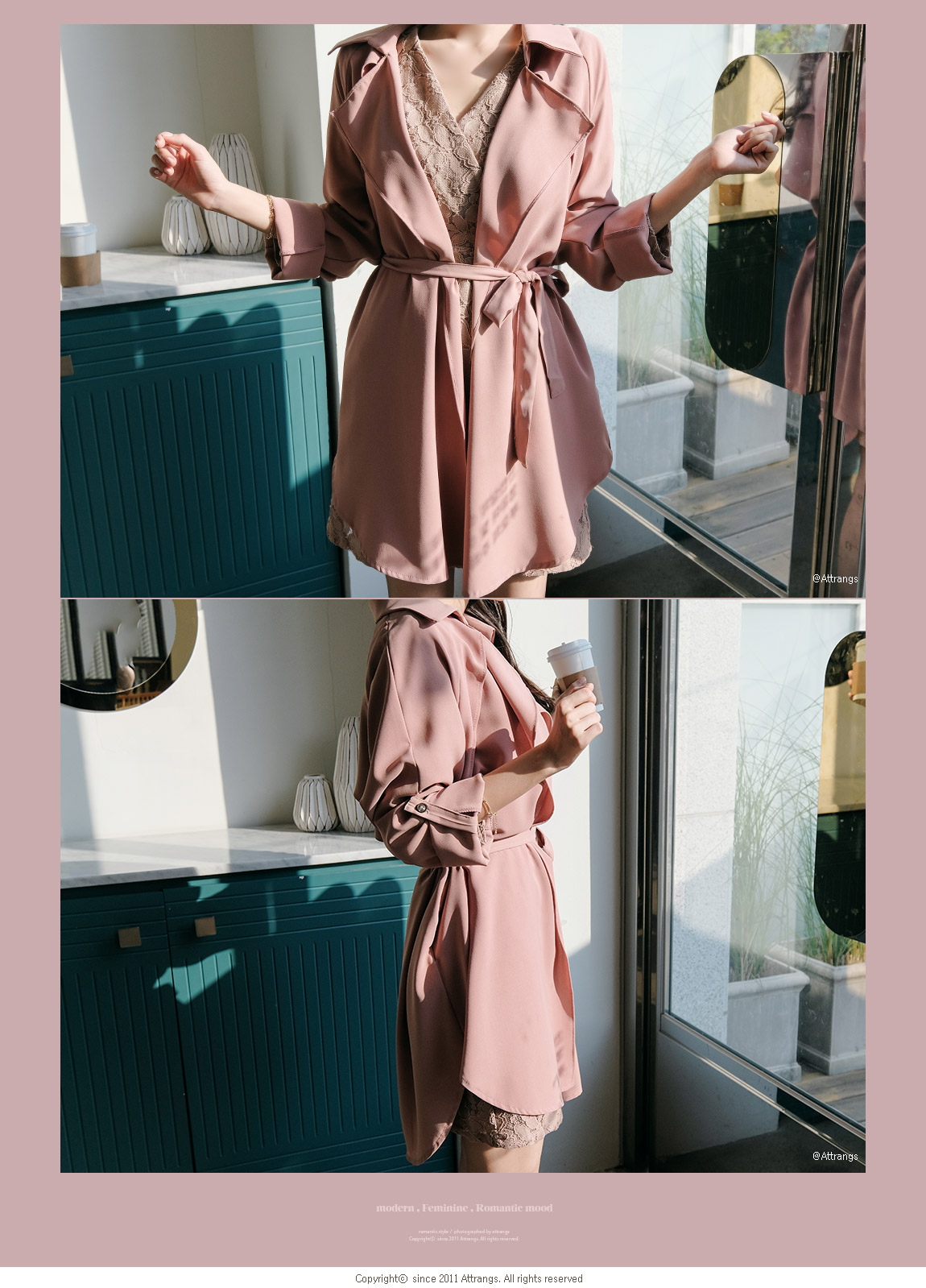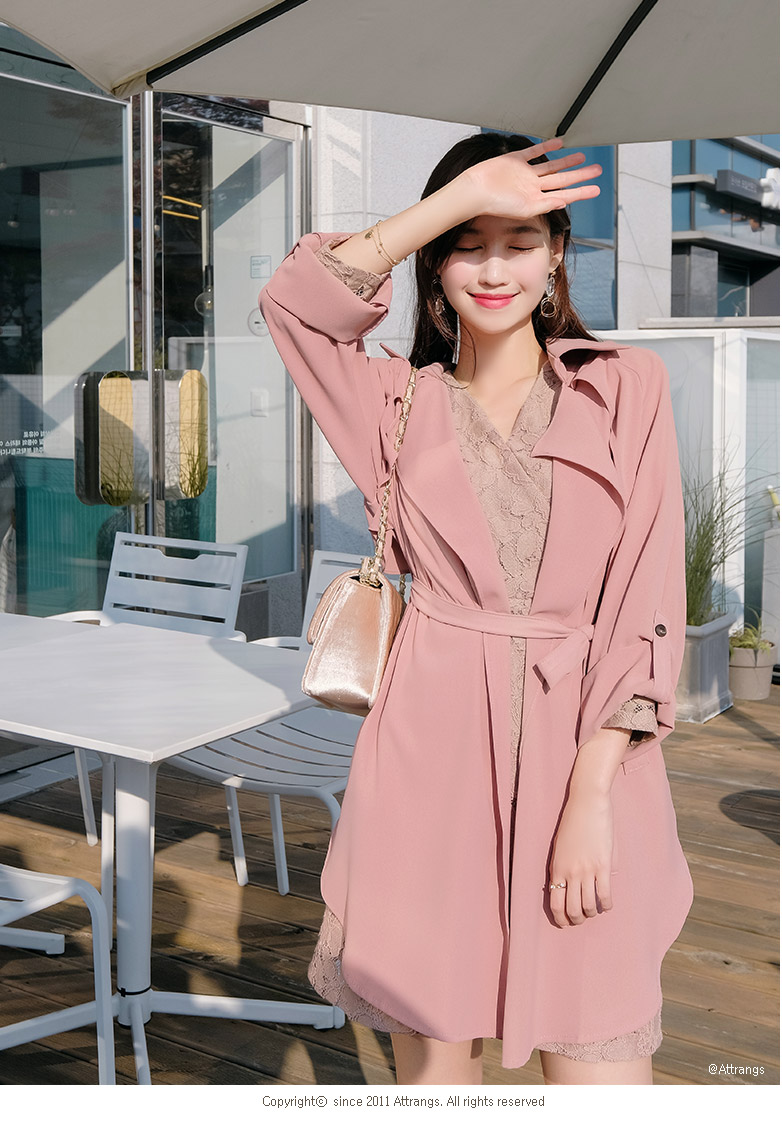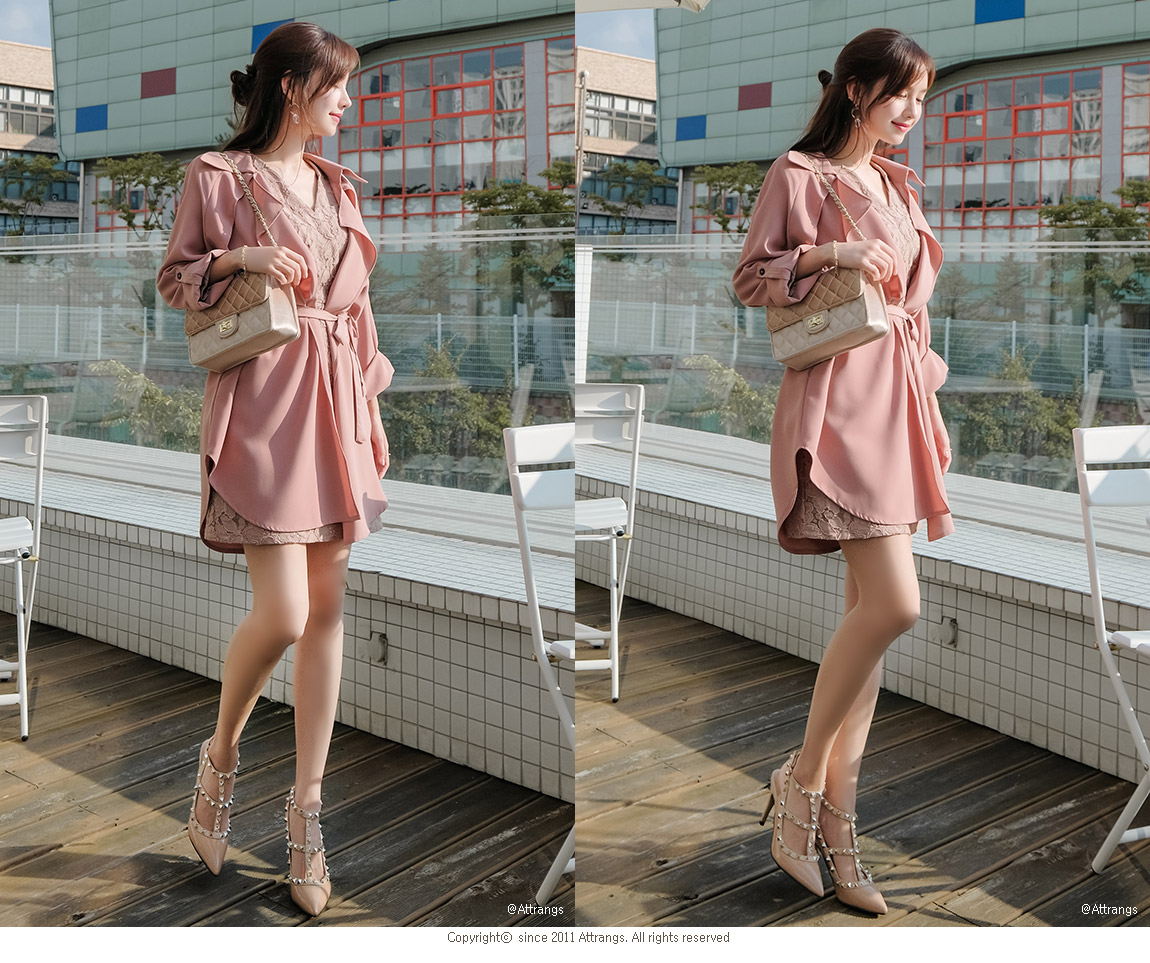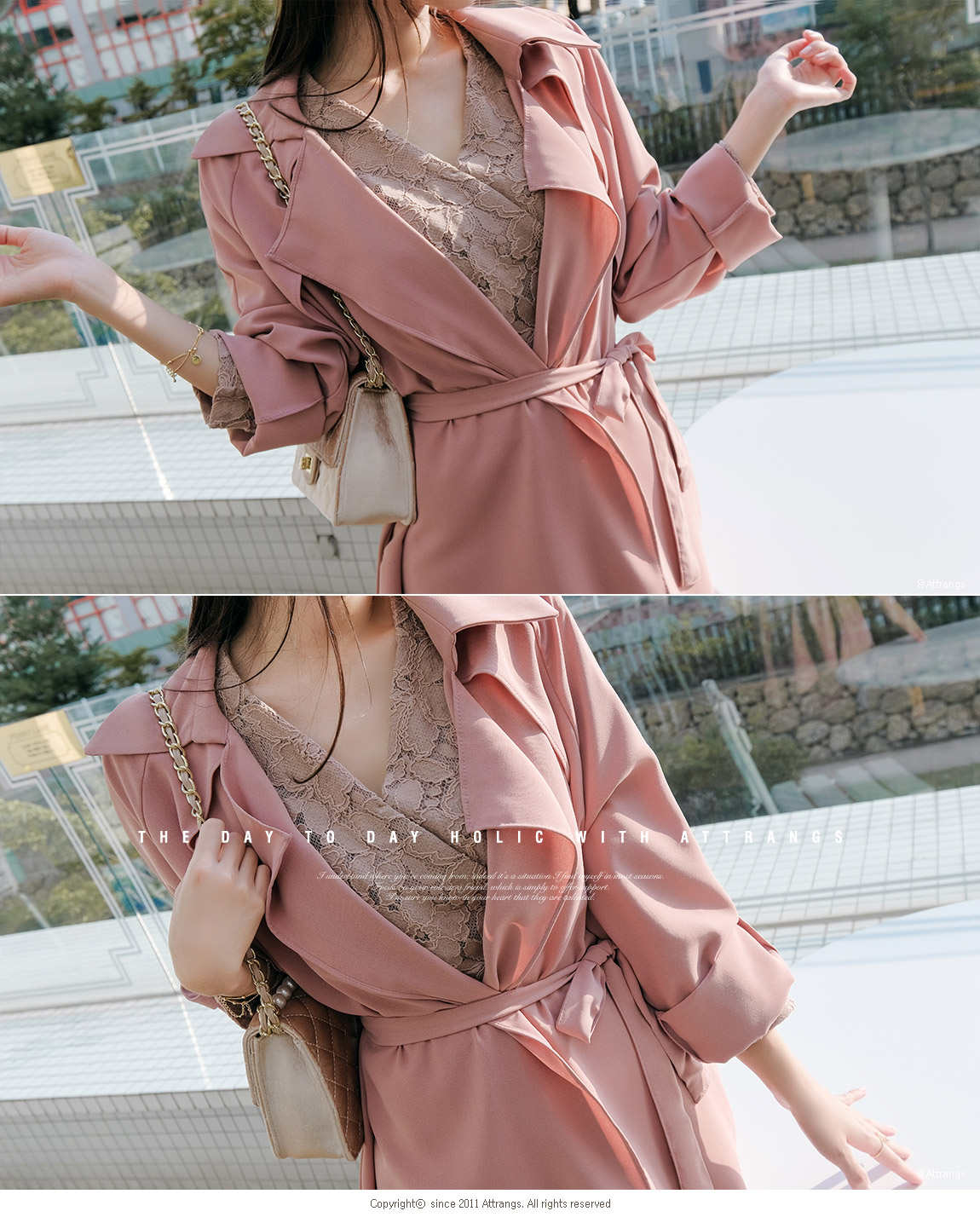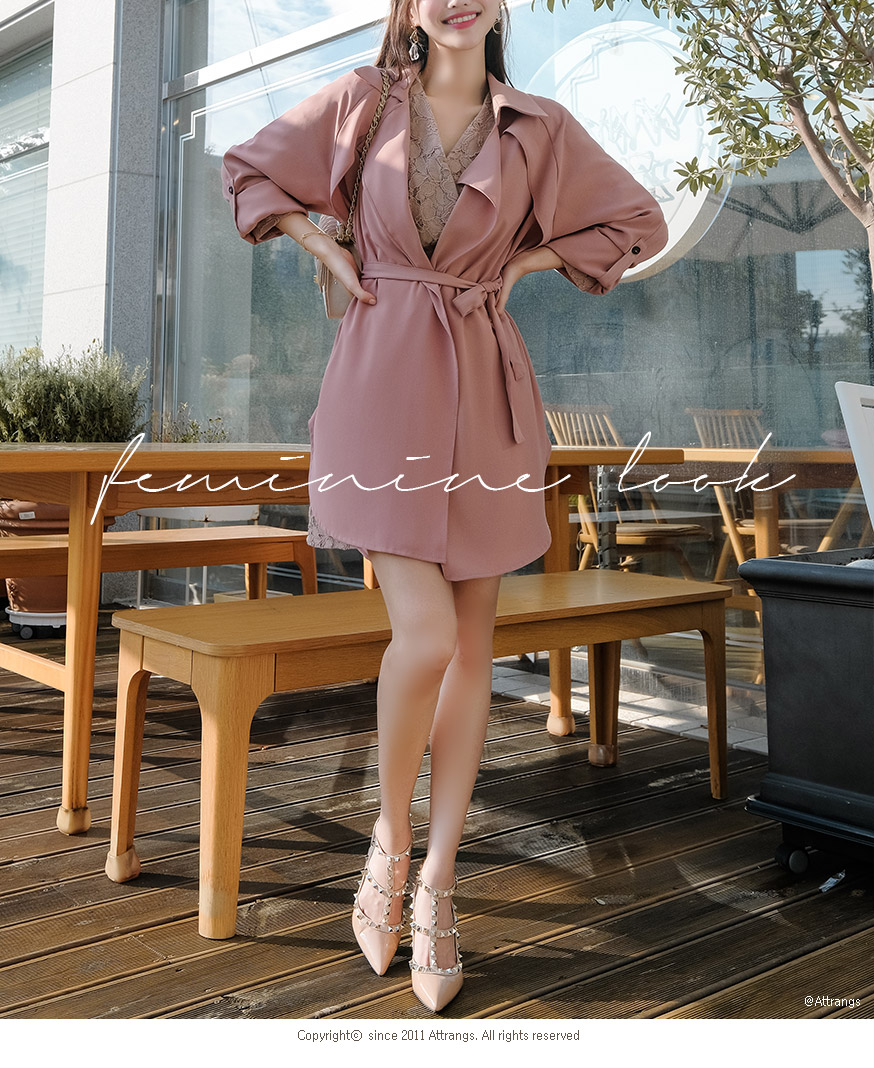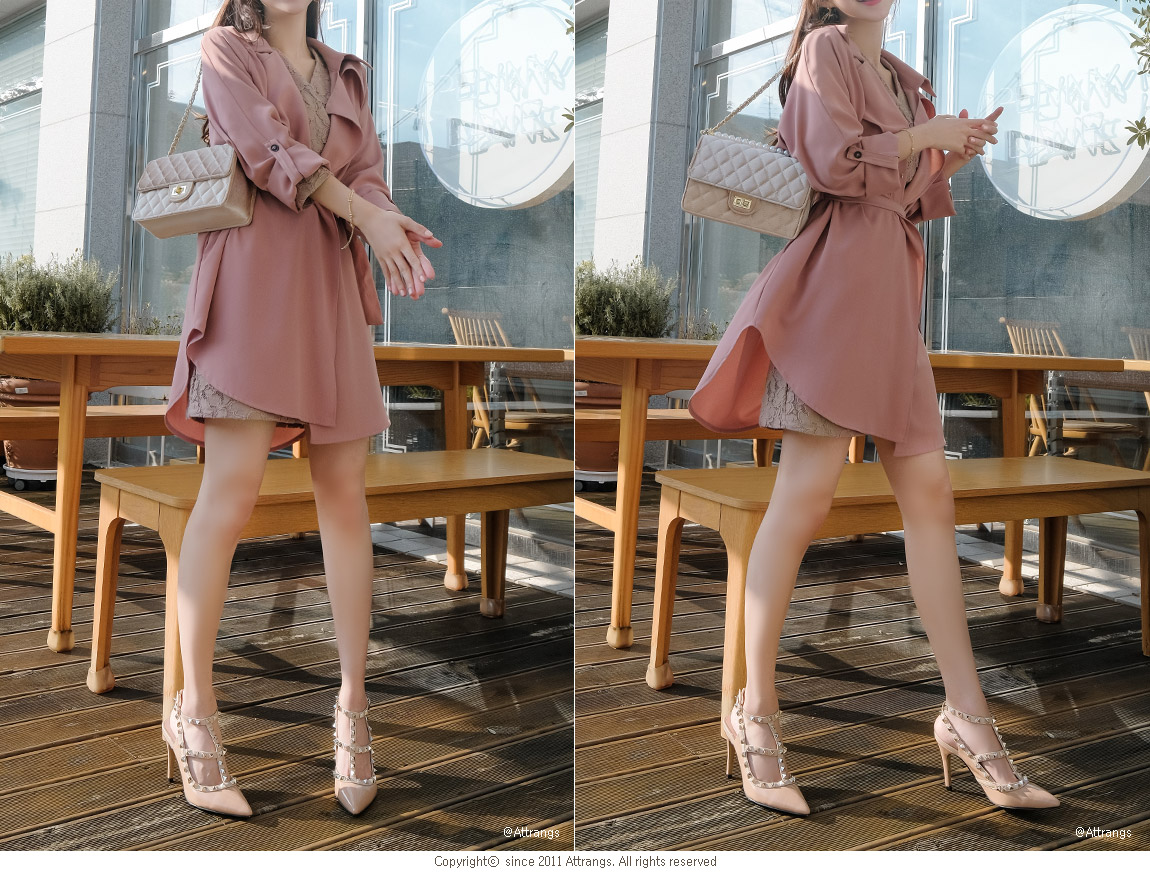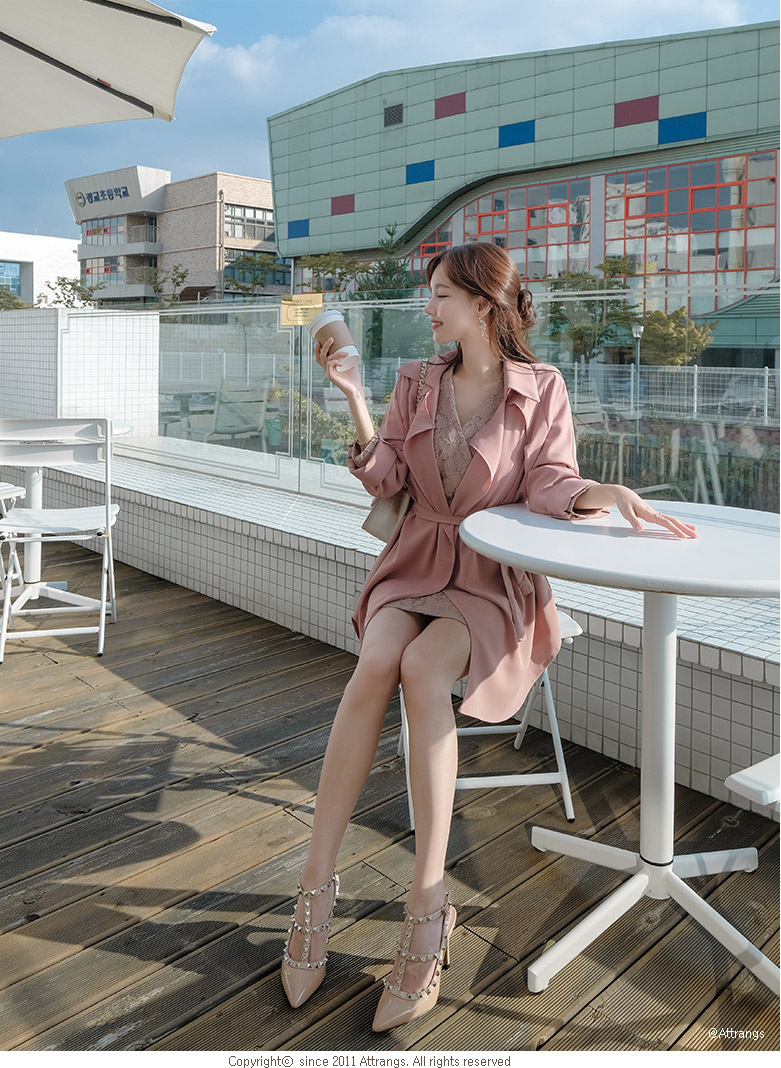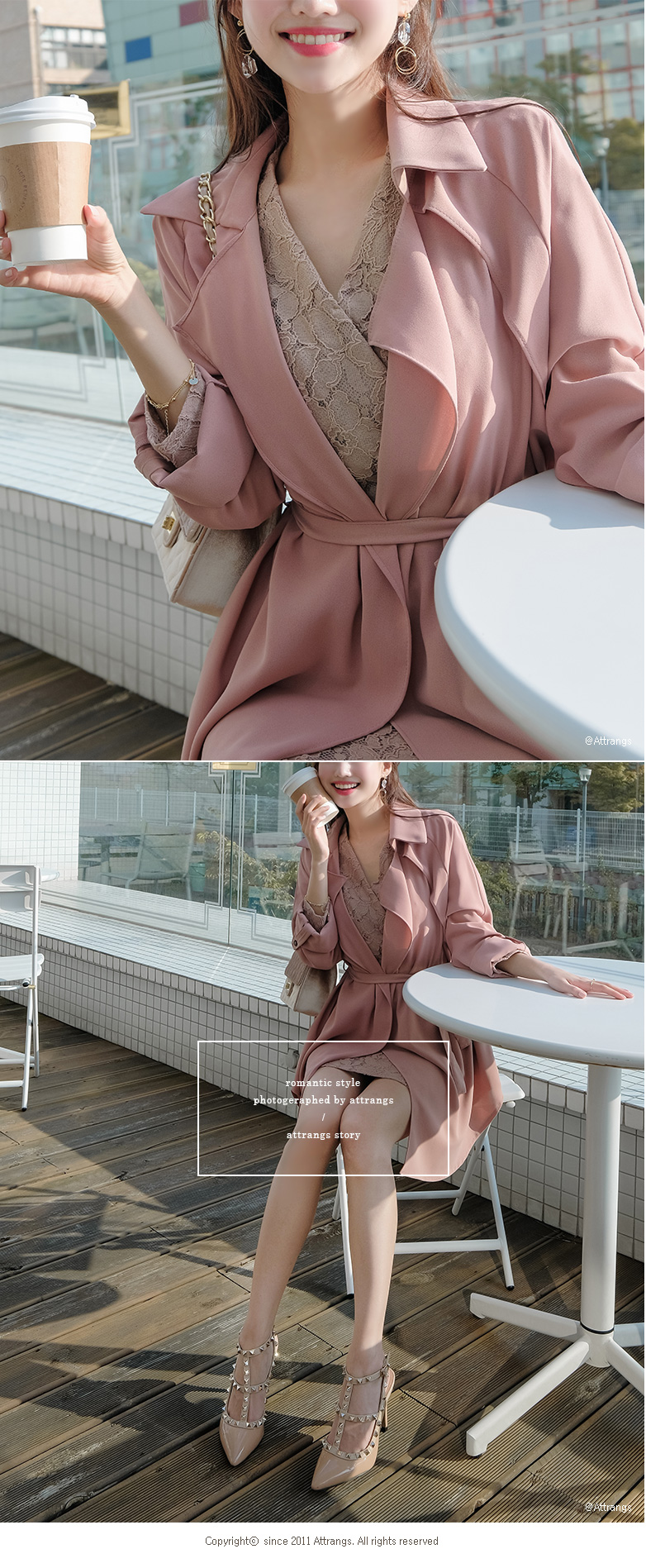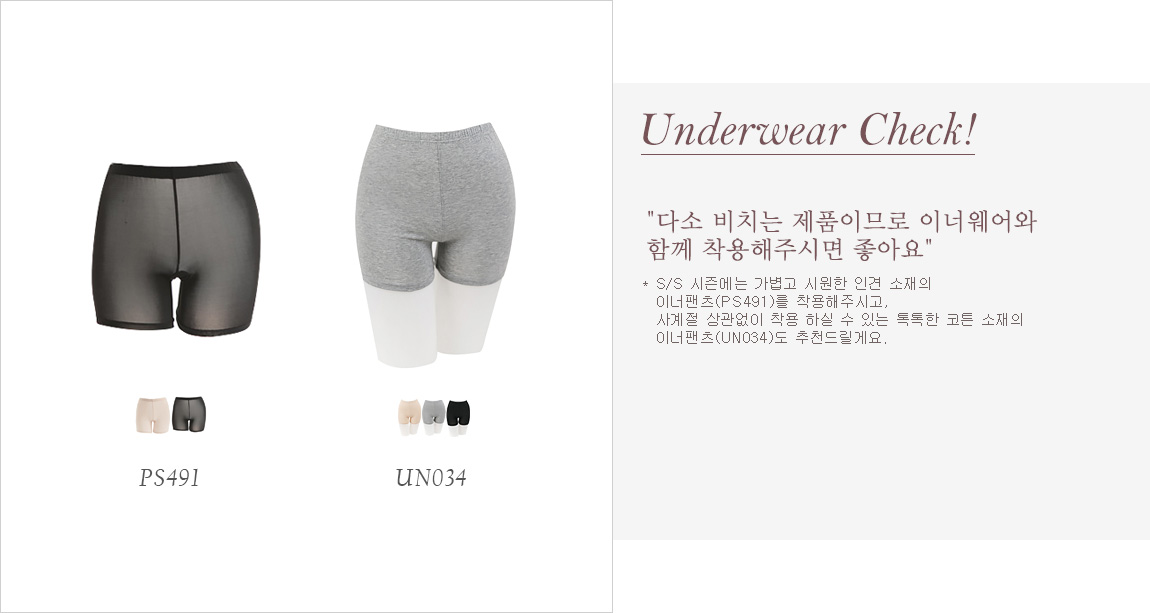 TYPE
Dress / ワンピース / 连衣裙
FABRIC
Nylon / ナイロン / 尼龙 (45%)
Cotton / コットン / 棉布 (40%)
Rayon / レーヨン / 人造丝 (15%)
COLOR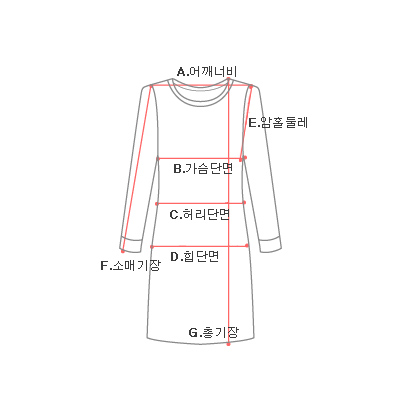 SIZE
총기장
(S) 82 cm / 32.3 in
(M) 82.5 cm / 32.5 in
(L) 83 cm / 32.7 in

가슴단면
(S) 41 cm / 16.1 in
(M) 43 cm / 16.9 in
(L) 45 cm / 17.7 in

허리단면
(S) 31 cm / 12.2 in
(M) 33 cm / 13 in
(L) 35 cm / 13.8 in

소매기장
(S) 48 cm / 18.9 in
(M) 48.5 cm / 19.1 in
(L) 49 cm / 19.3 in

암홀단면
(S) 21 cm / 8.3 in
(M) 23 cm / 9.1 in
(L) 25 cm / 9.8 in

힙단면
(S) 42 cm / 16.5 in
(M) 44 cm / 17.3 in
(L) 46 cm / 18.1 in

어깨너비
(S) 31 cm / 12.2 in
(M) 32 cm / 12.6 in
(L) 33 cm / 13 in

안감|안감
(S) 77 cm / 30.3 in
(M) 77.5 cm / 30.5 in
(L) 78 cm / 30.7 in
COUNTRY (ORIGIN) MANUFACTURED
한국 / South Korea (韓国)