"Wide collar check
shirt dress"
♥ MD COMMENT
This long check dress is made with moderate
thickness perfect to be worn in autumn.
It comes with a detachable strap that
helps slim the waistline. You can tie the
ribbon according to your taste.
This is one daily wear you don't want to miss.
♥ DETAIL TIP
The wide loose fit of the dress
gives comfort and with the
button and strap on the sleeves,
you can roll it up to portray a different mood.
The dress also has a hidden pocket on the sides.
♥ SIZE TIP
It's prepared in FREE size
so please refer to the detailed size below.


The model's height is
167 cm with a slim size of 55


It's recommended for size 44~77.
Please note that size and fit will differ
according to individual body shape.
────────────────────────
MATERIAL :
POLYESTER 97% + SPAN 3%
Material : average, Transparency : none
Flexibility : none, Linings : none
Washing method : hand wash, dry clean, washing machine
Please avoid using Laundry dryer.
────────────────────────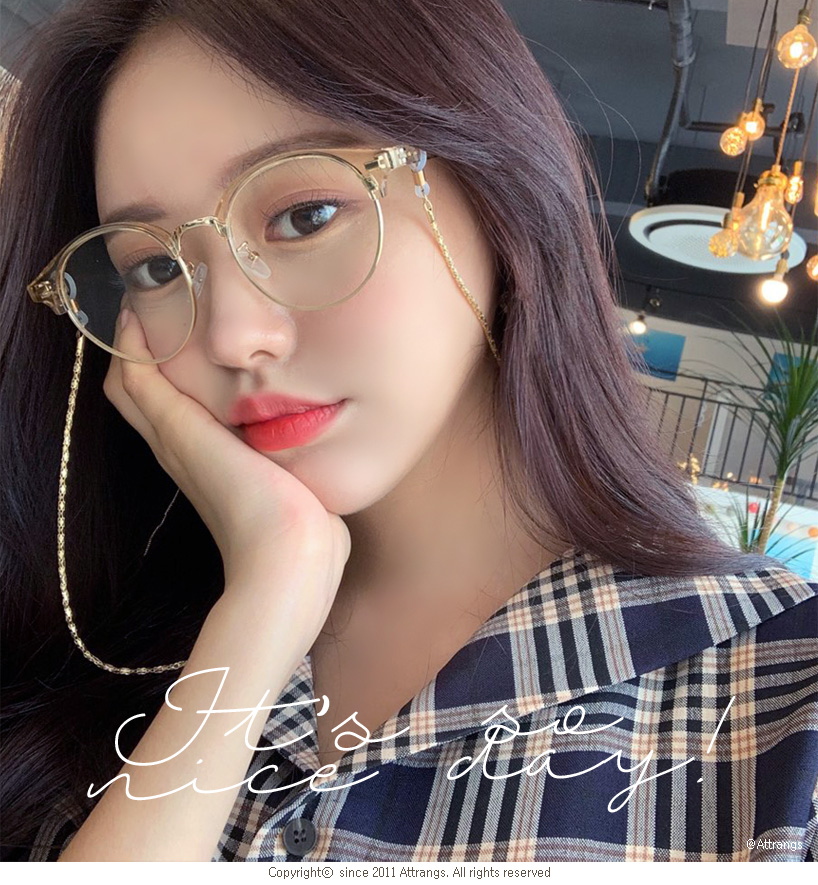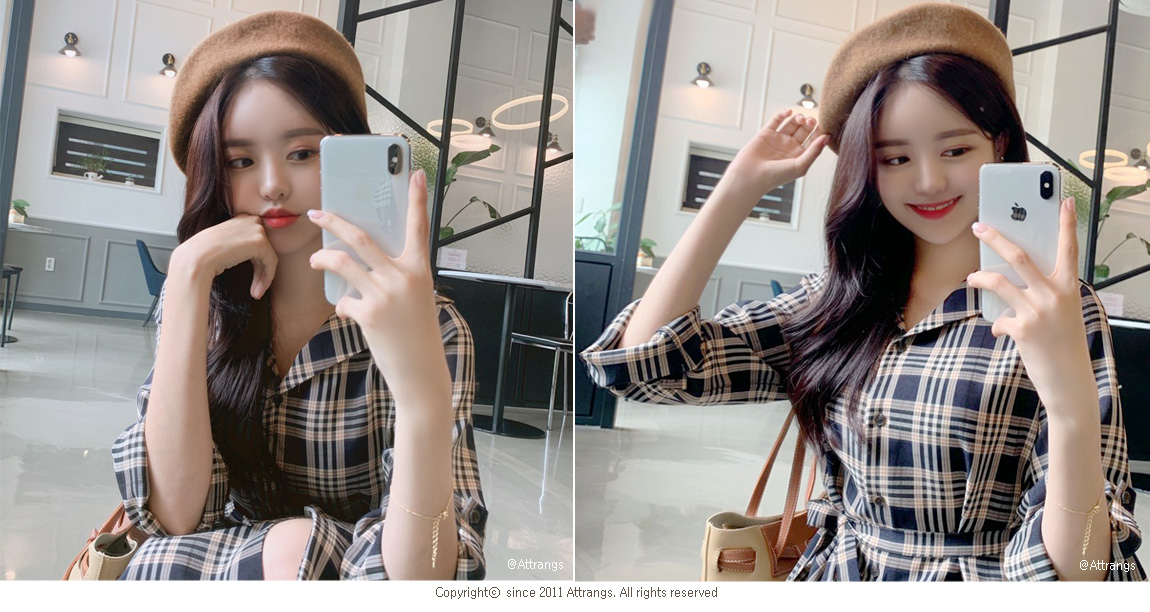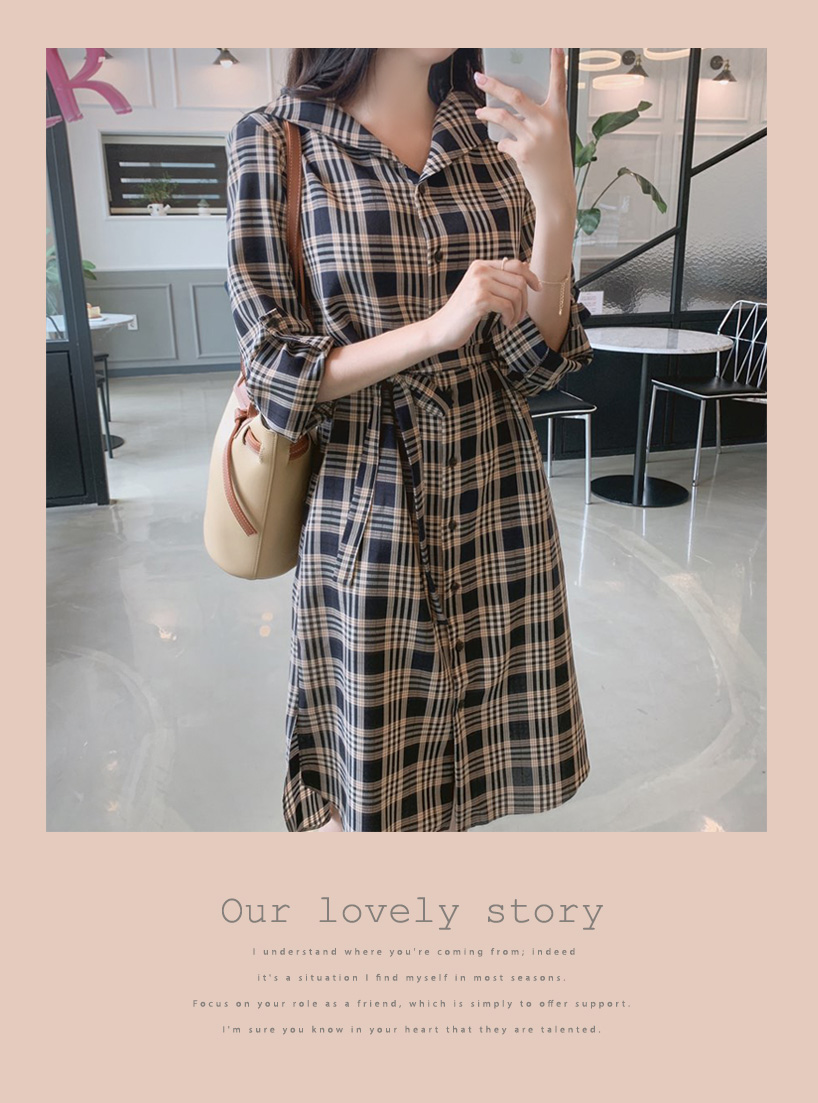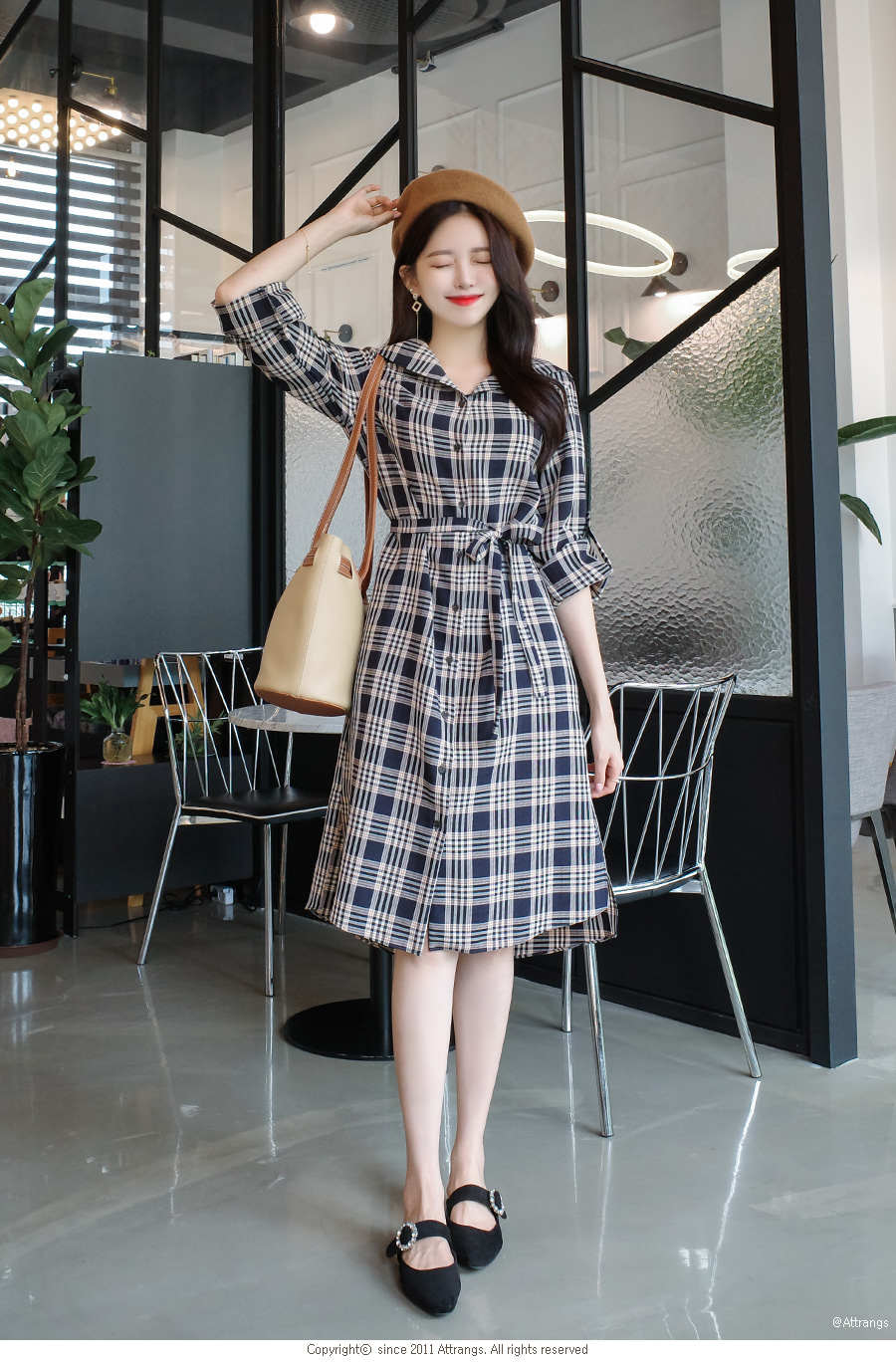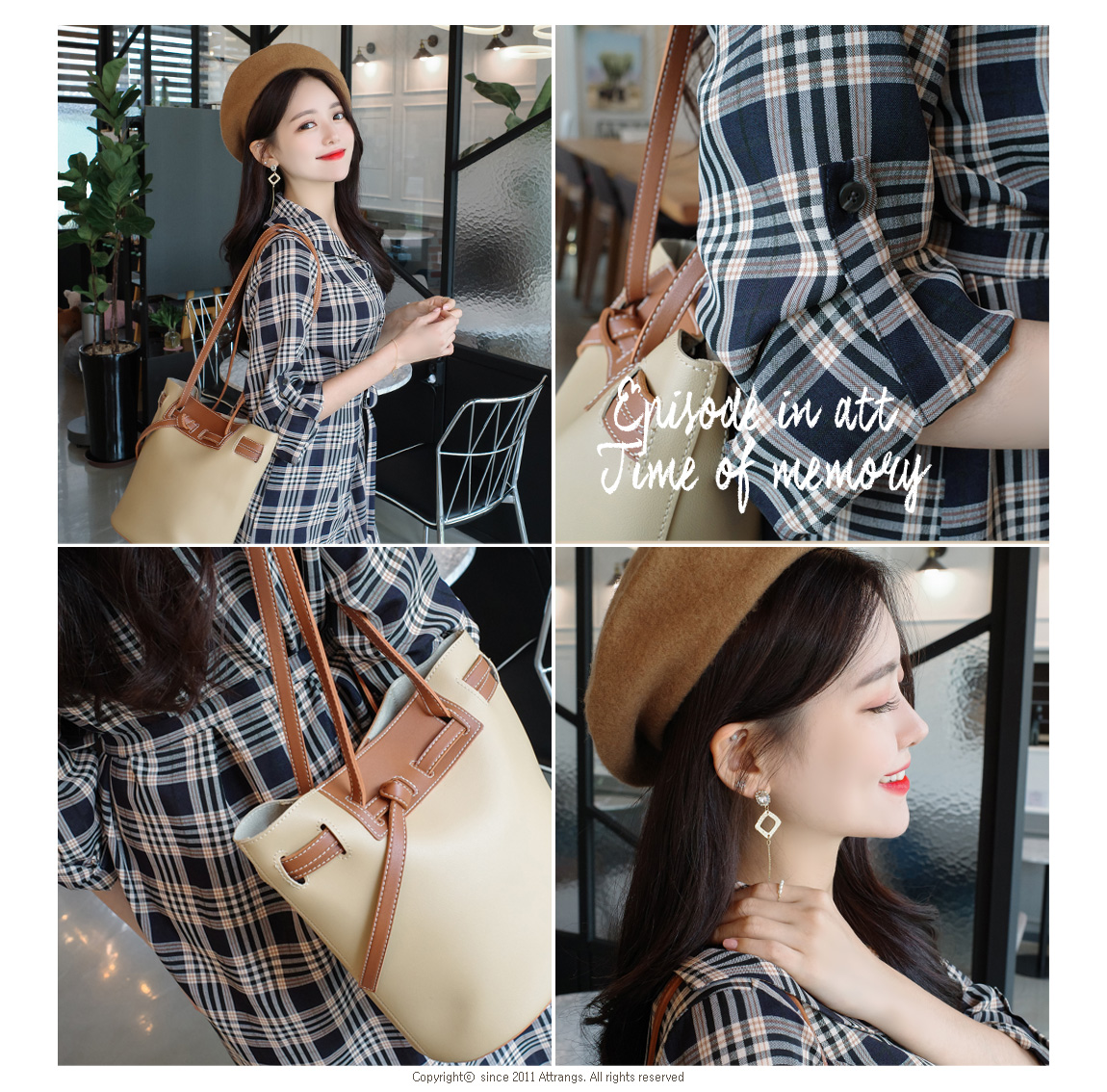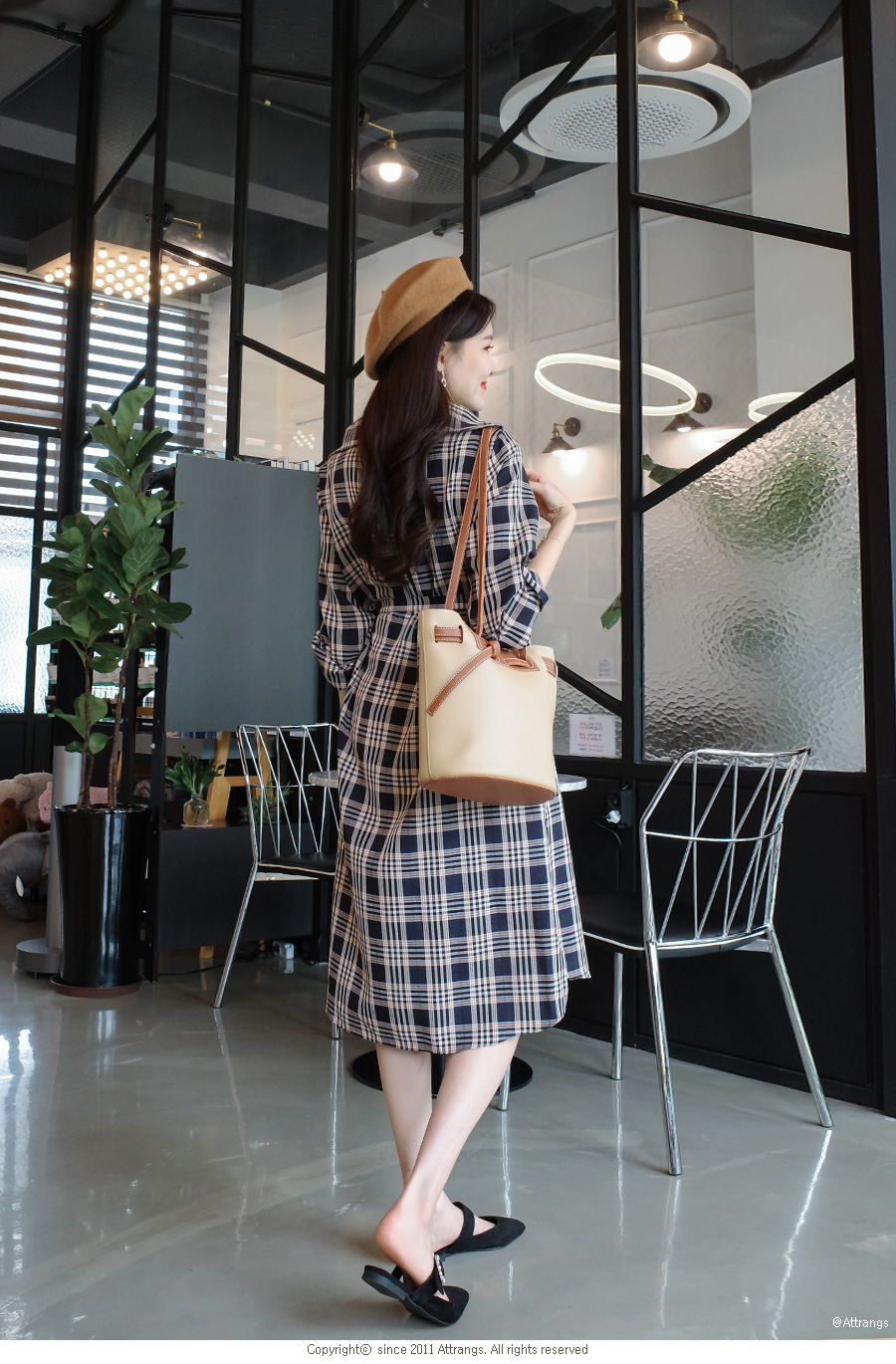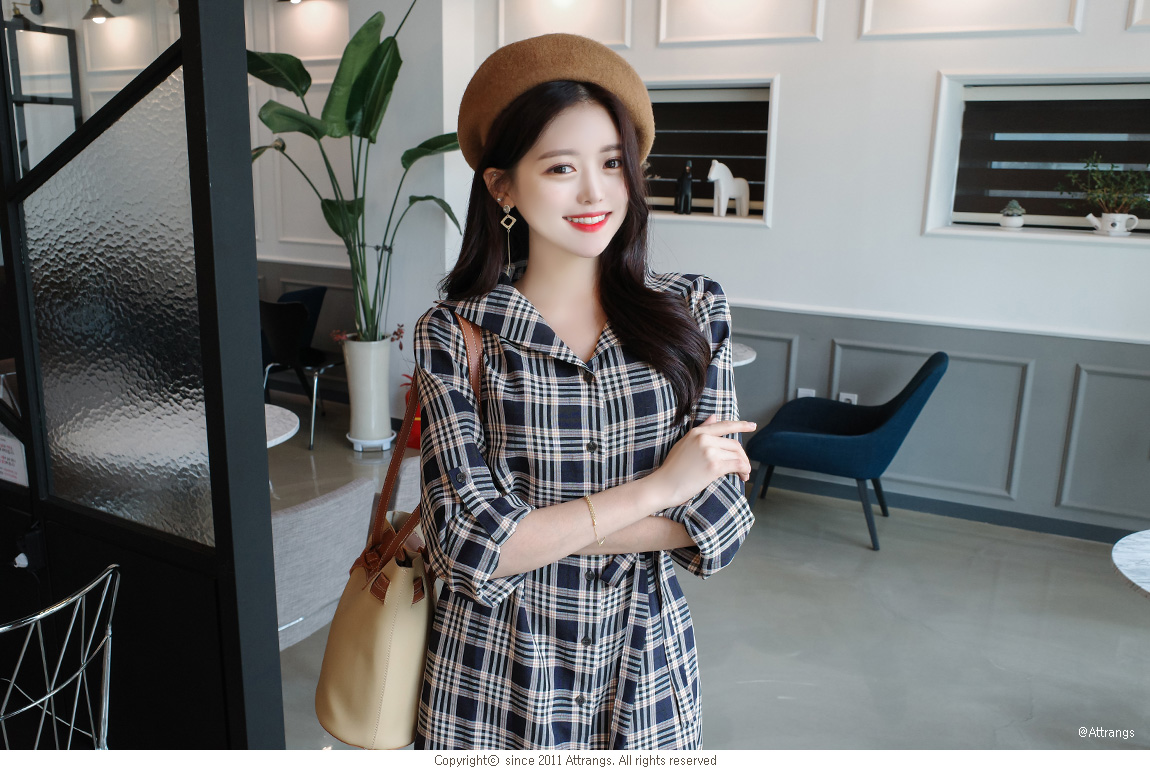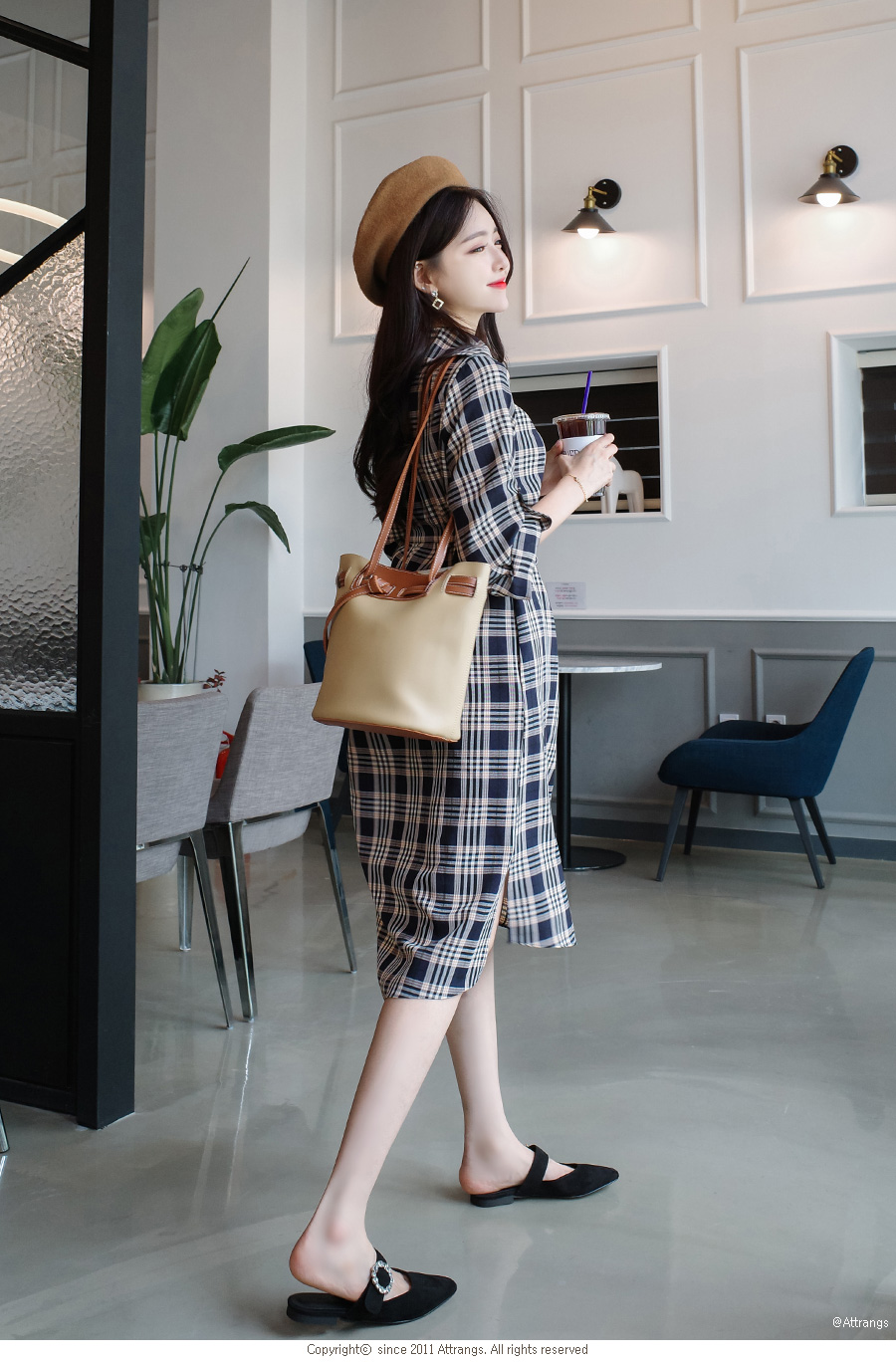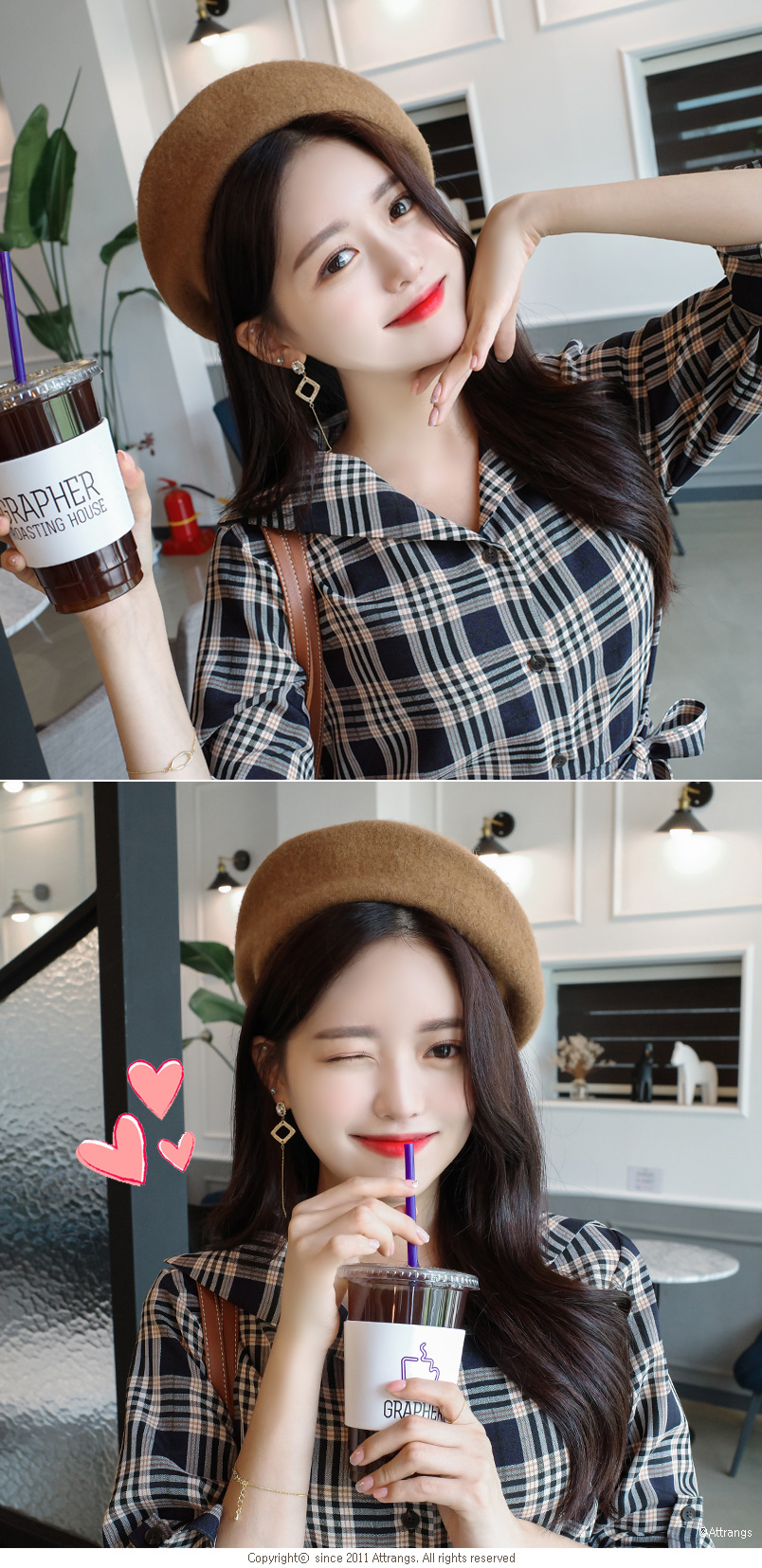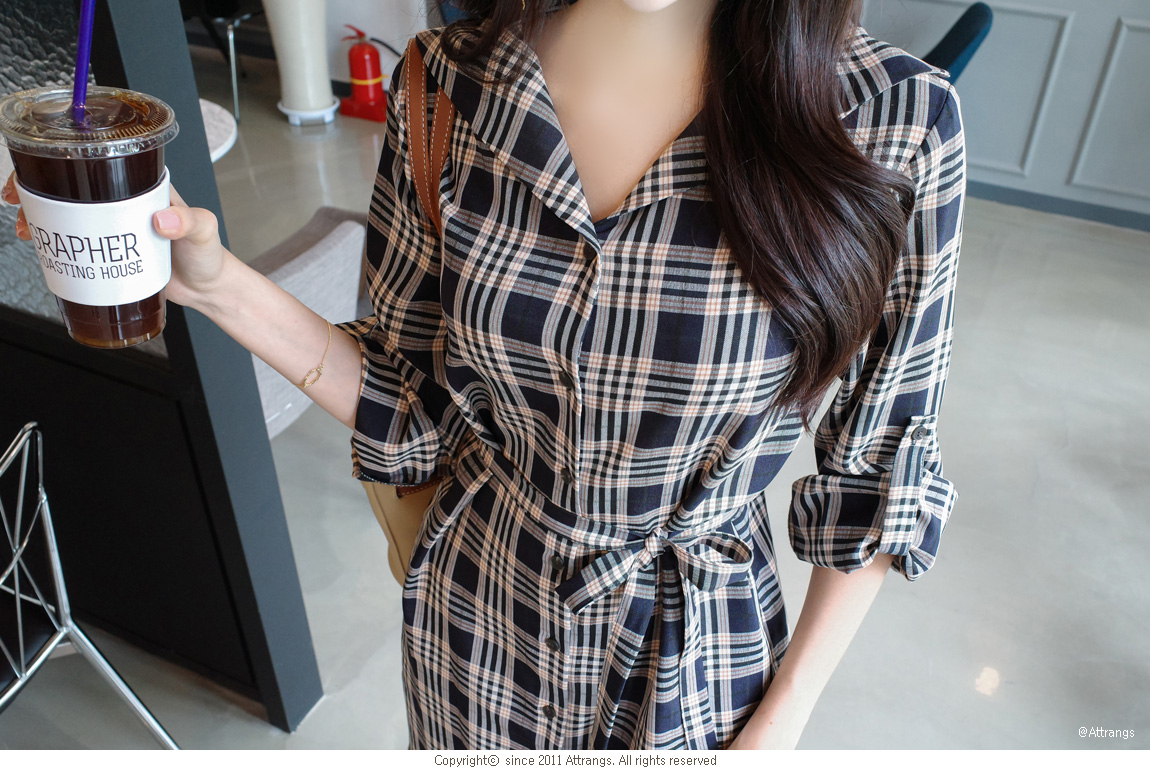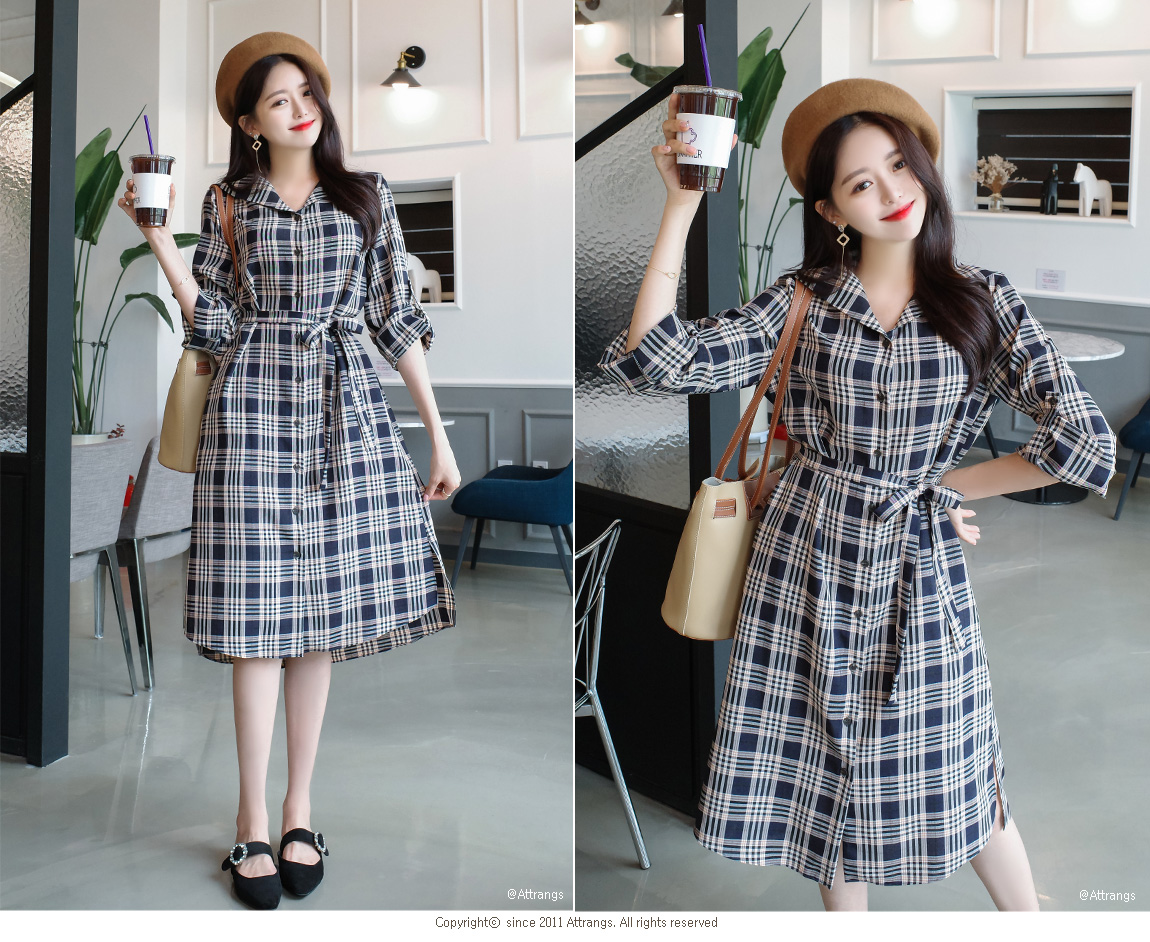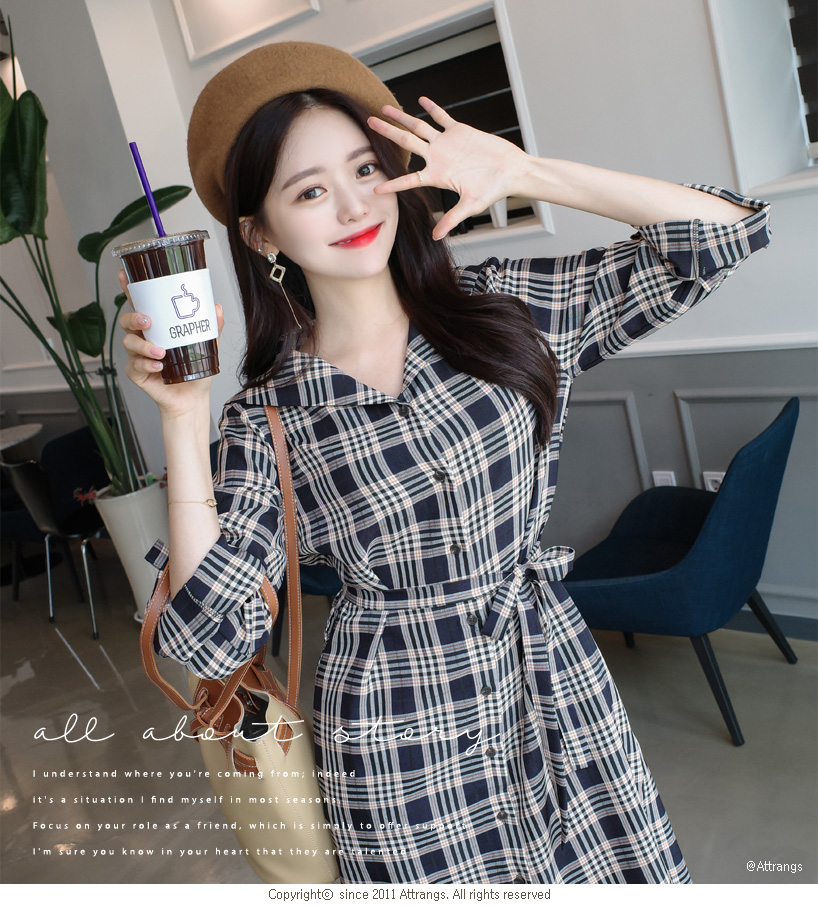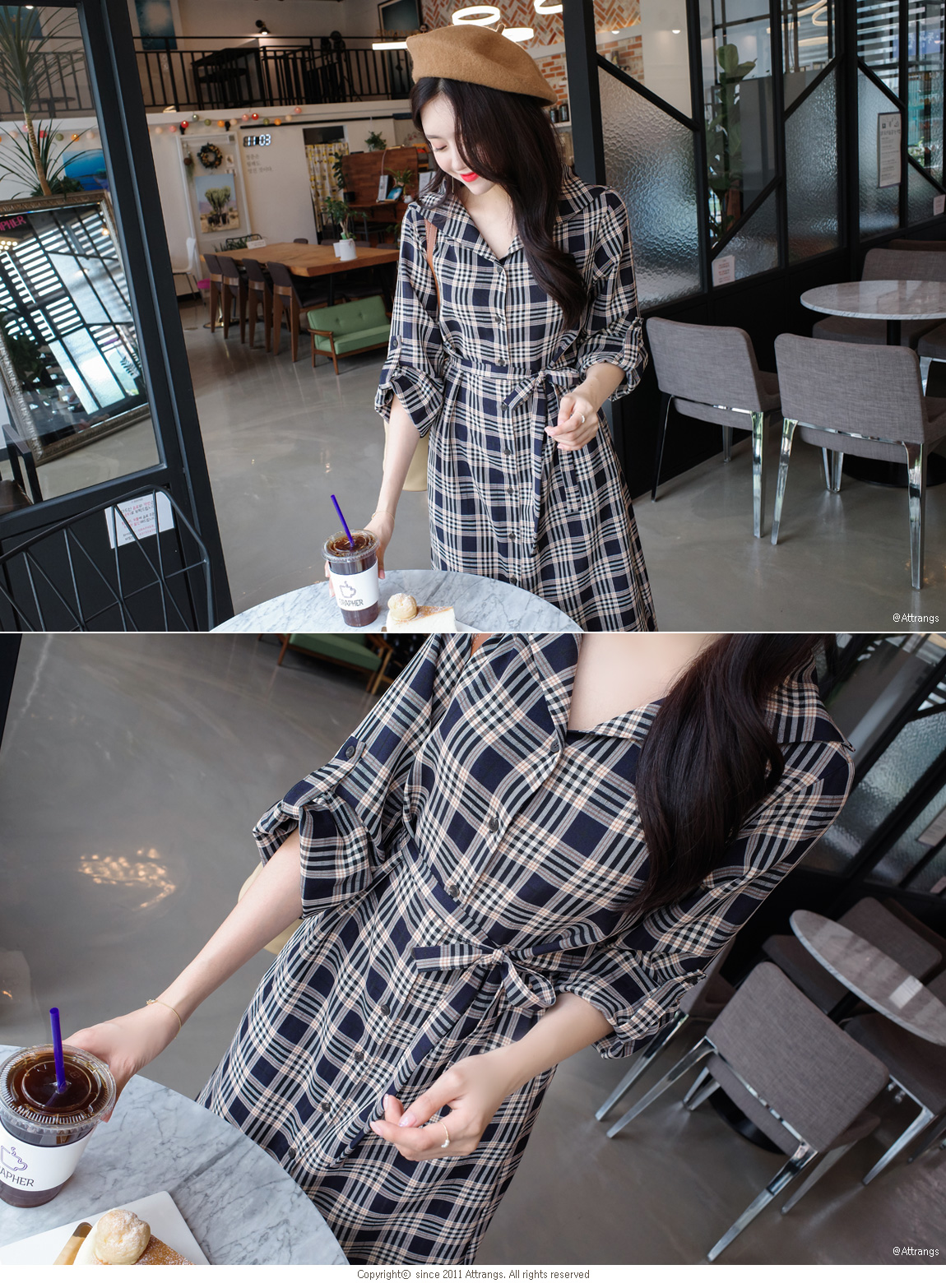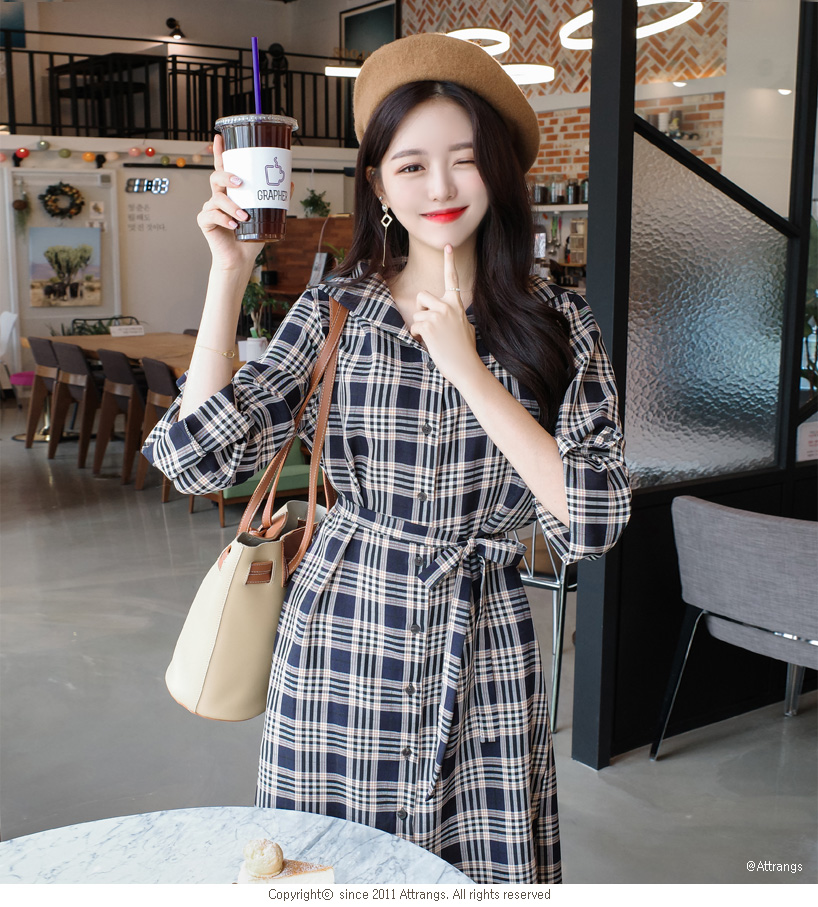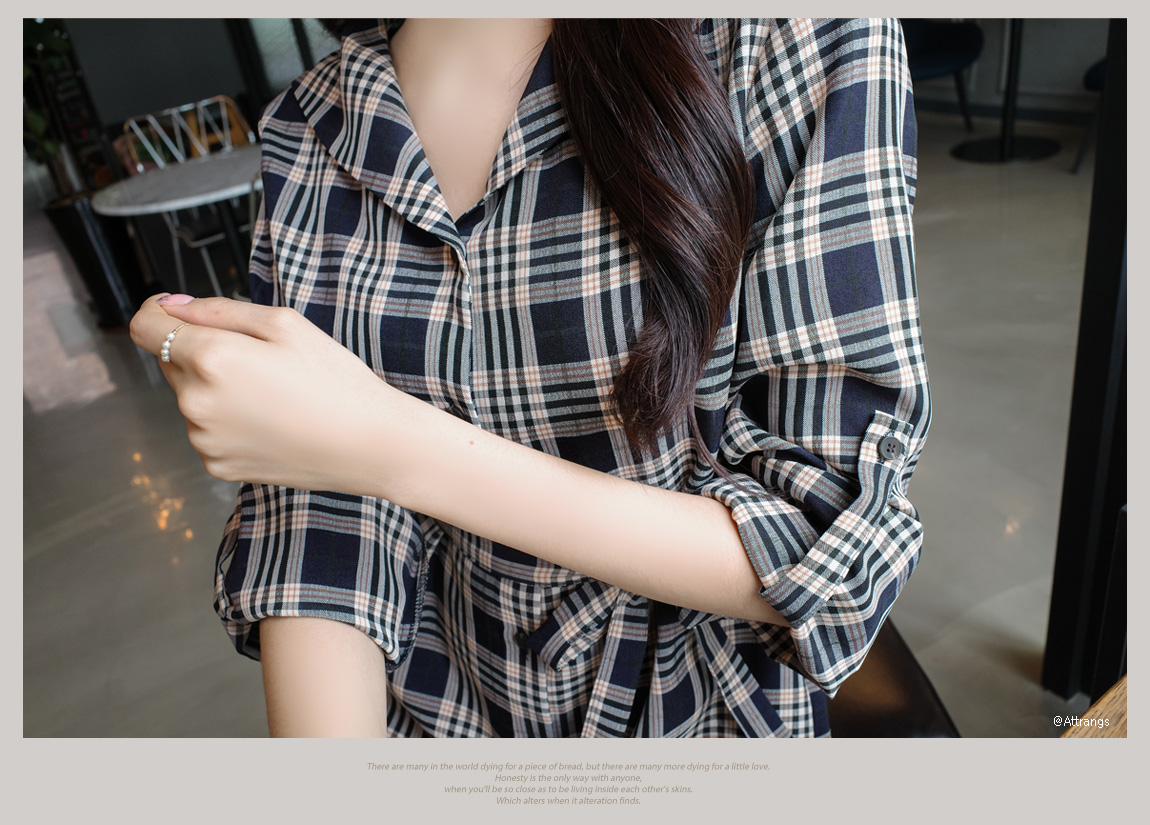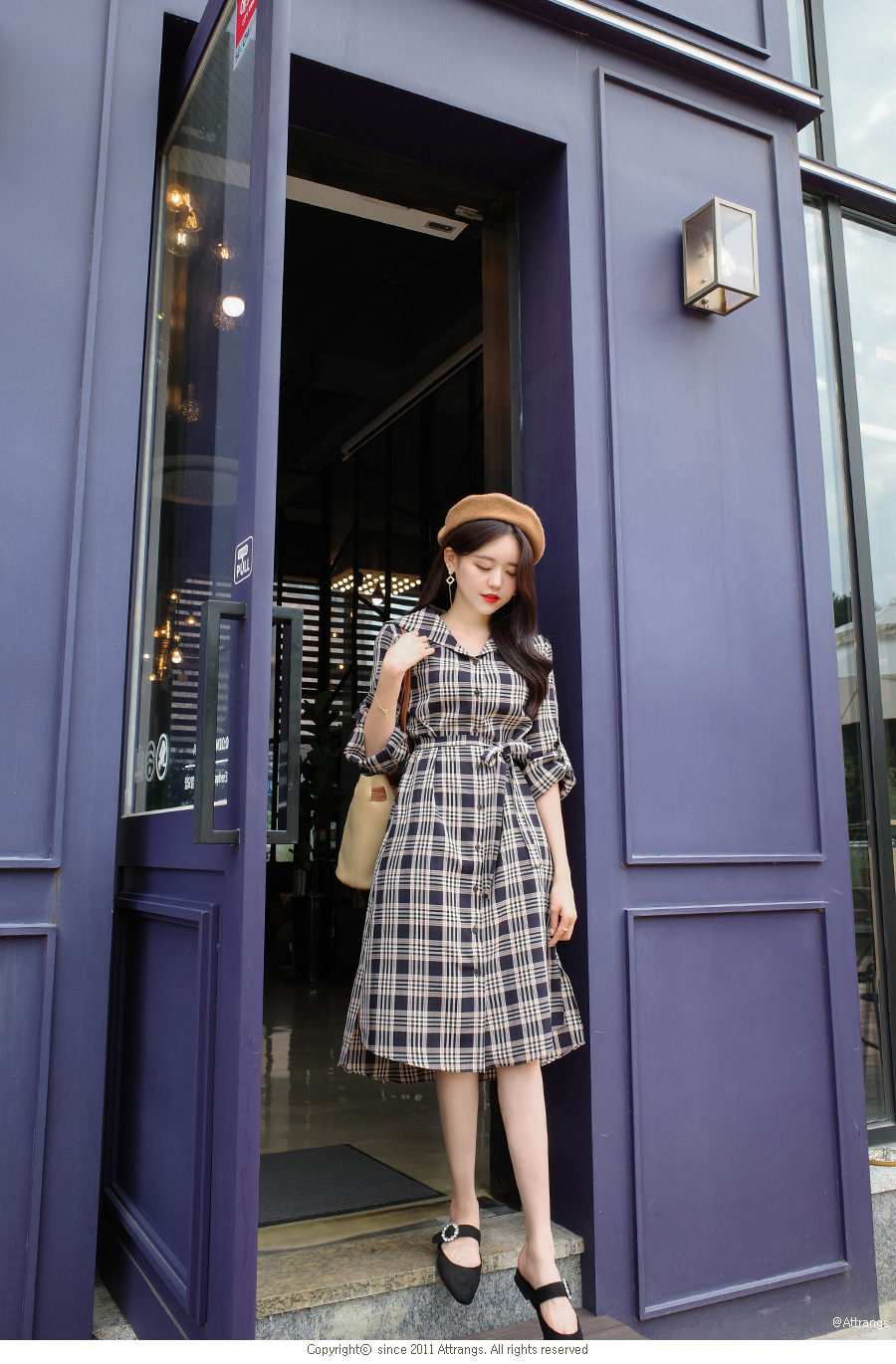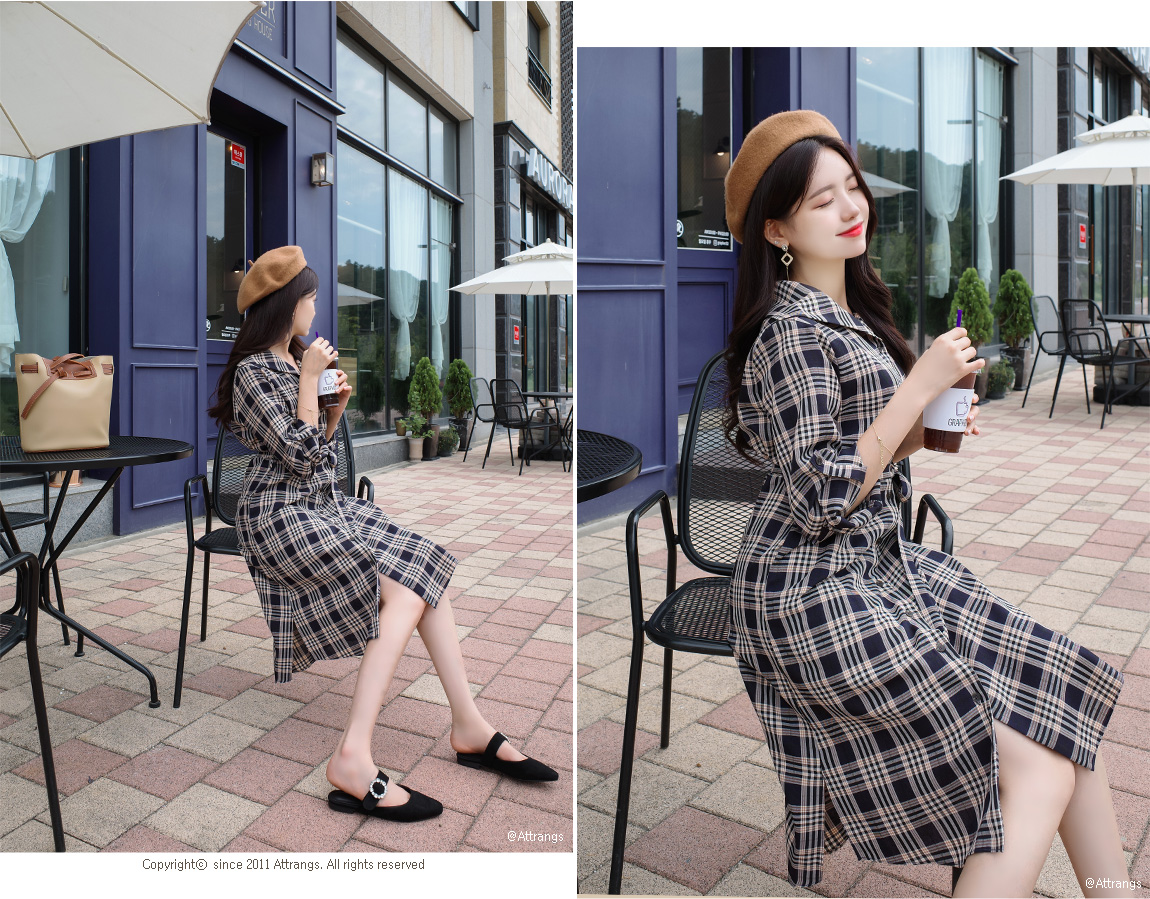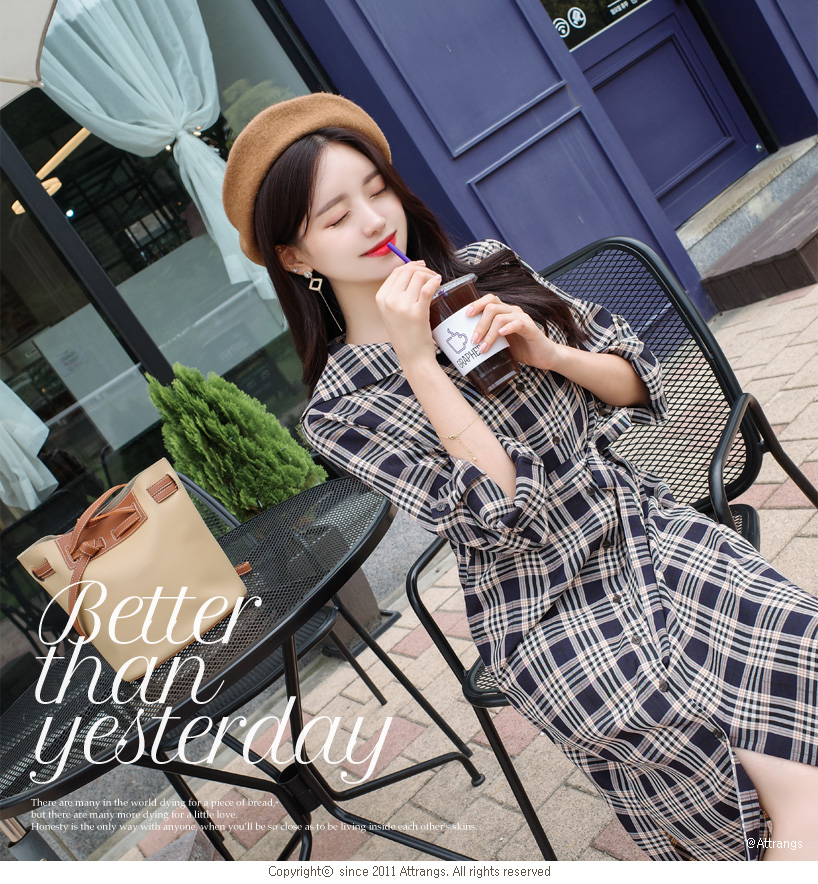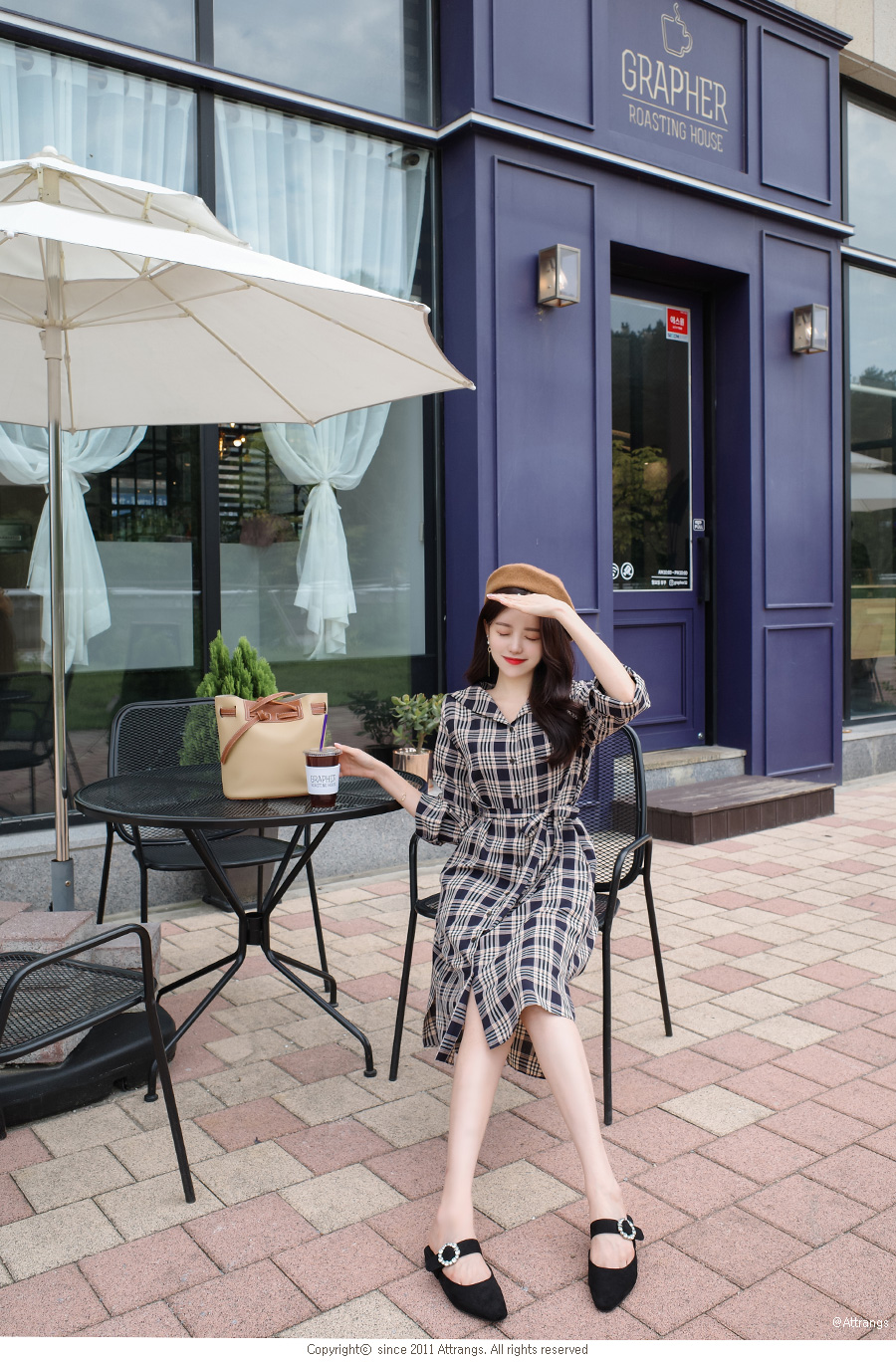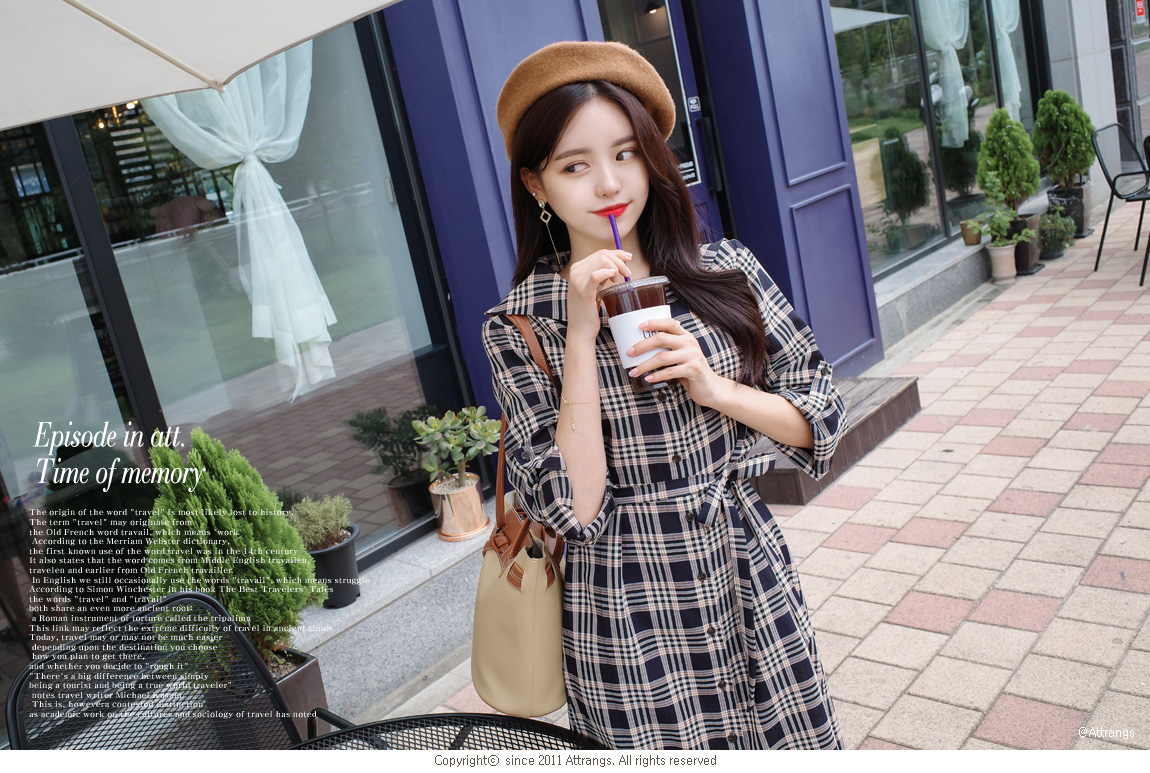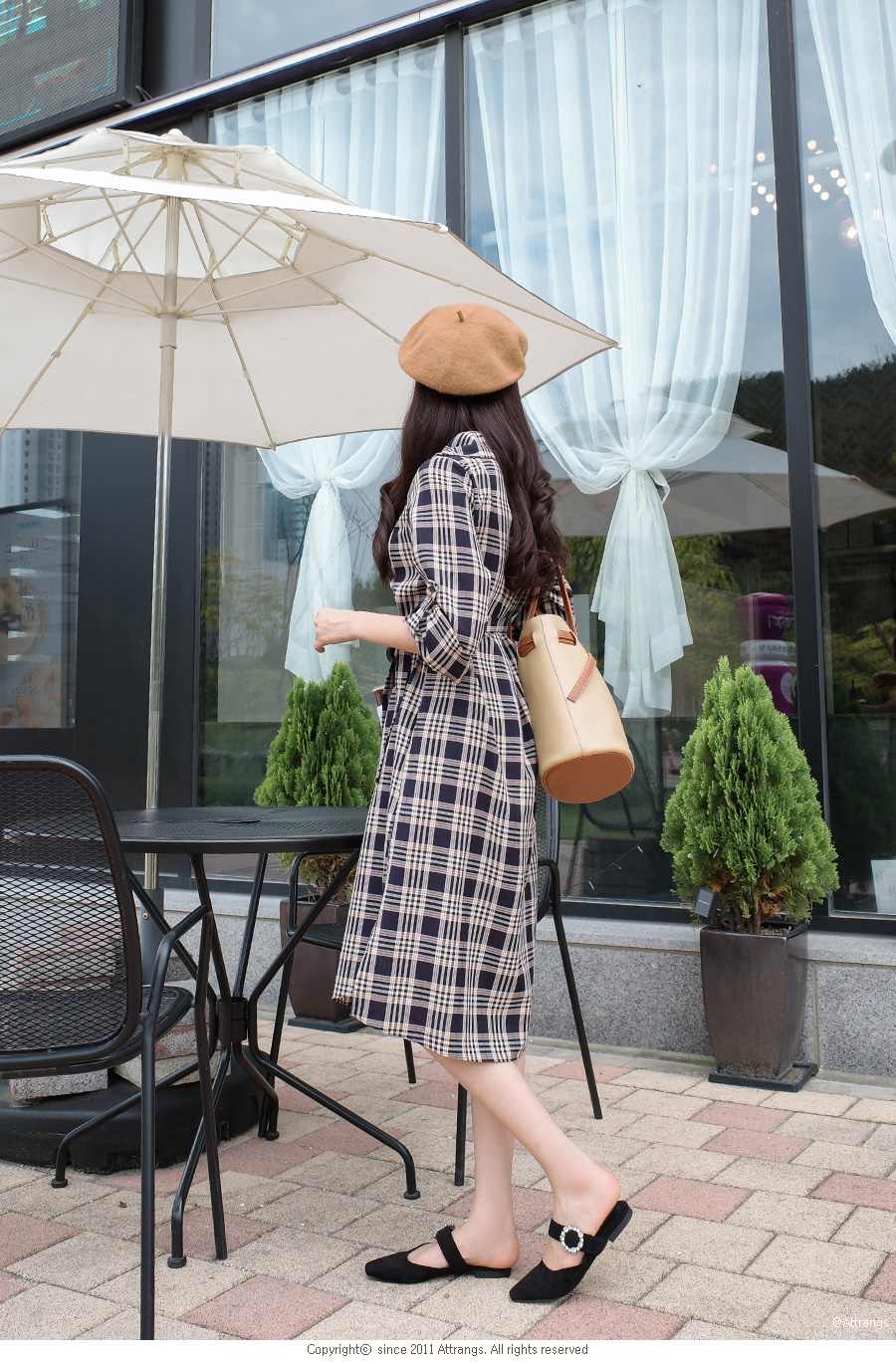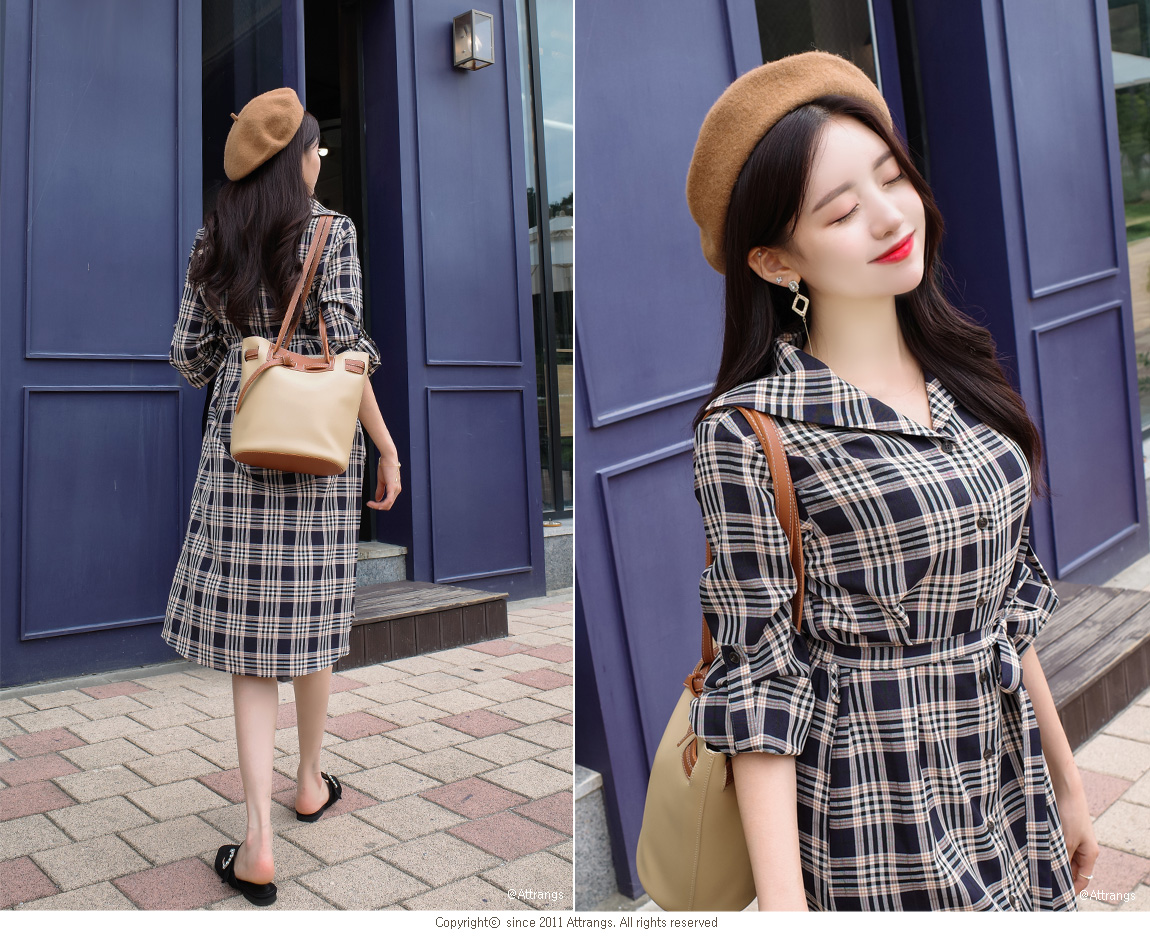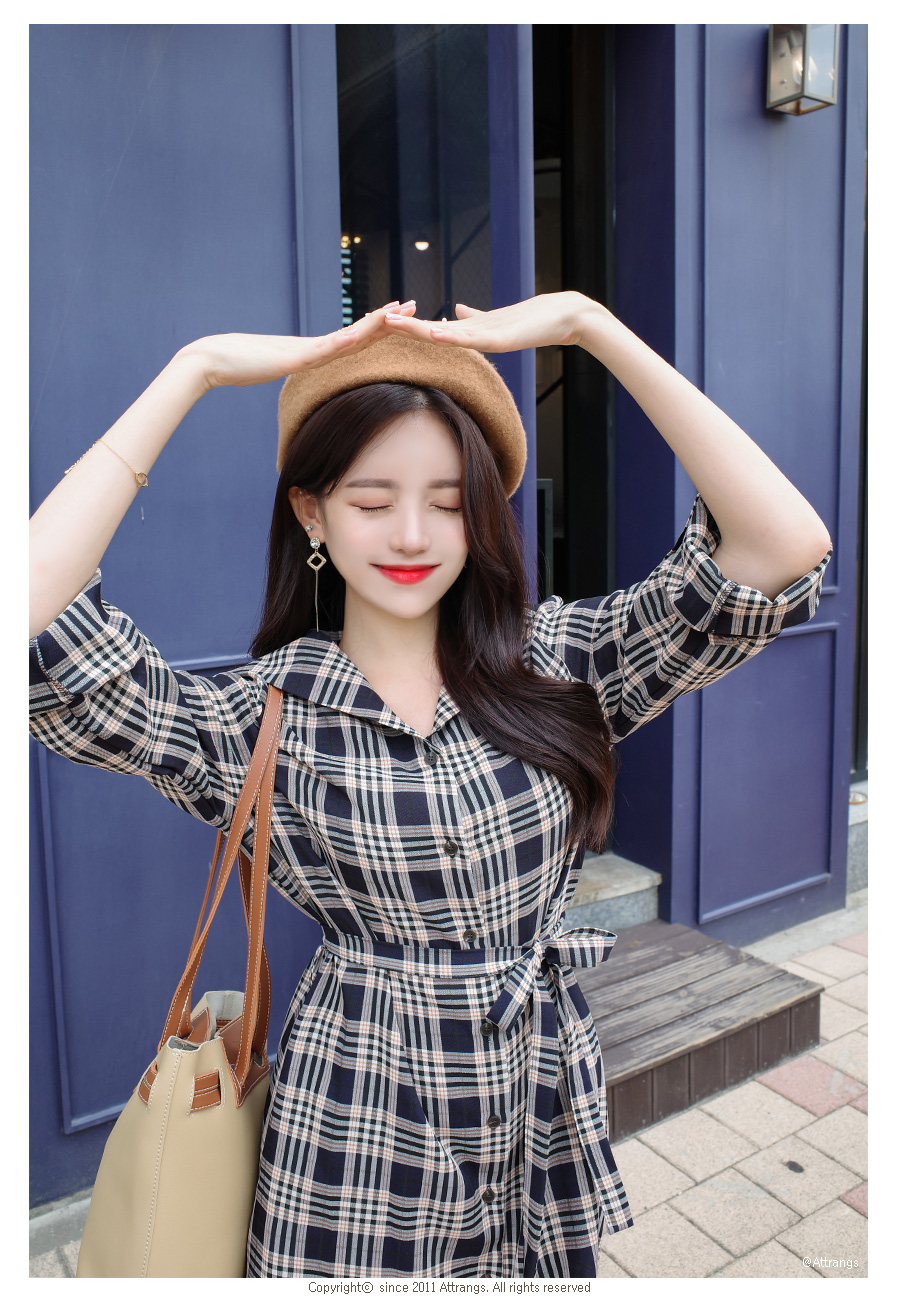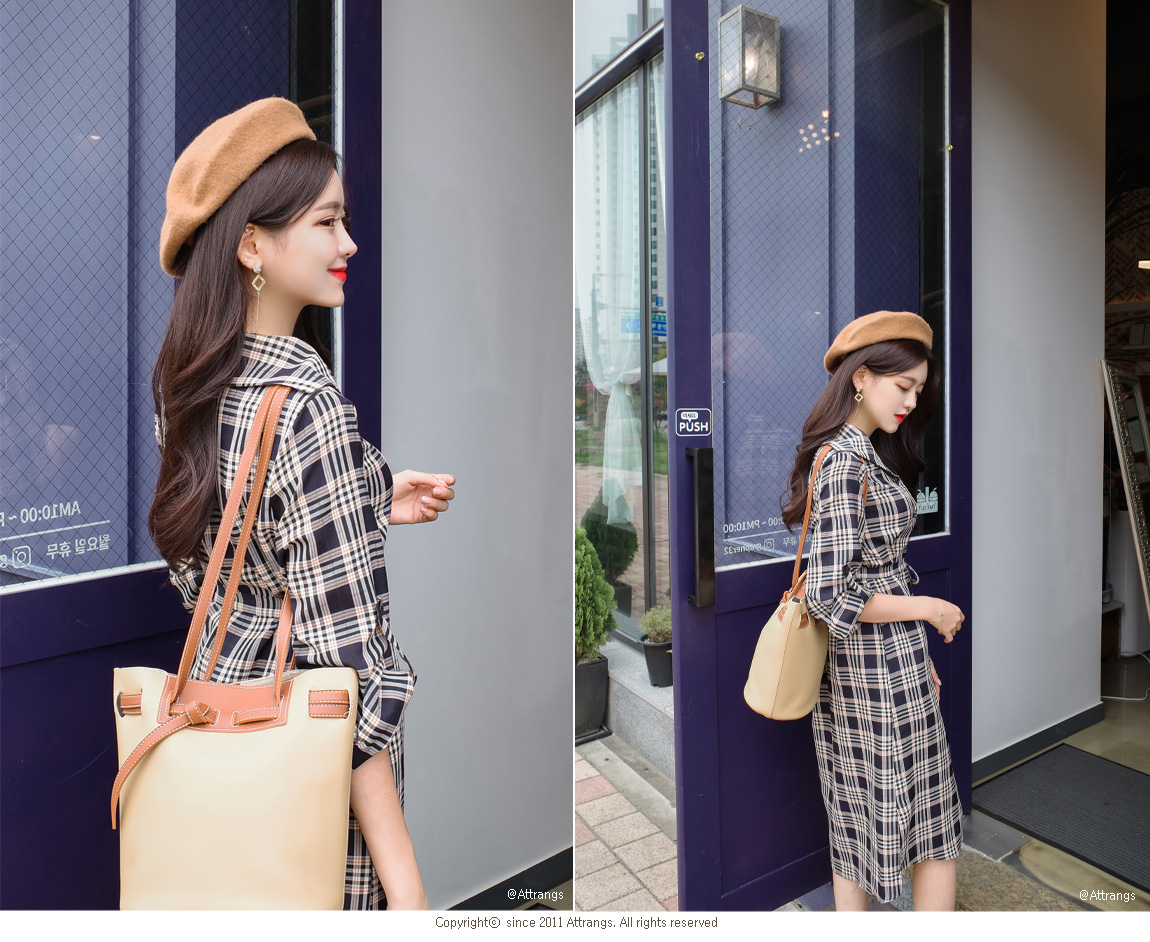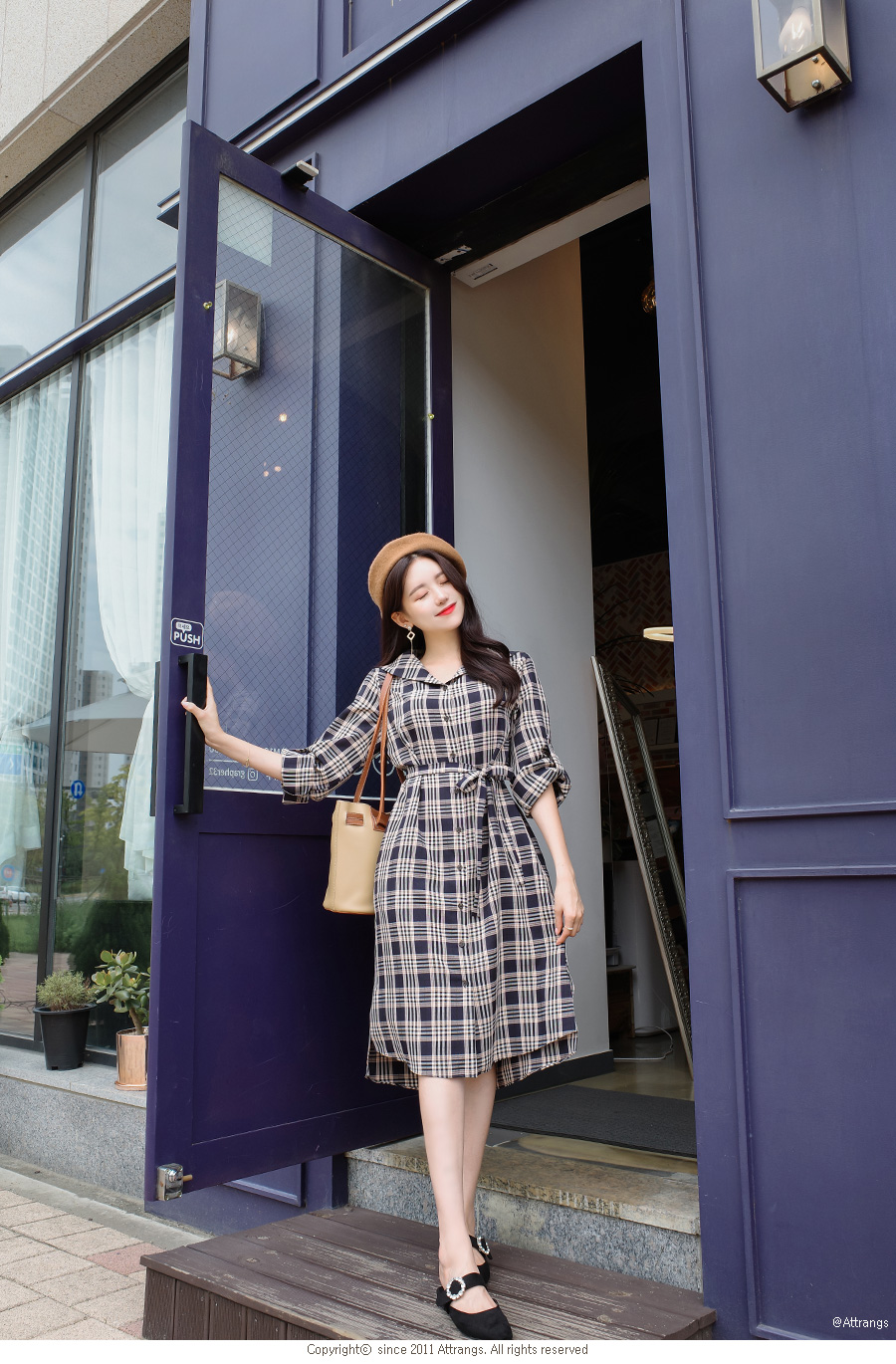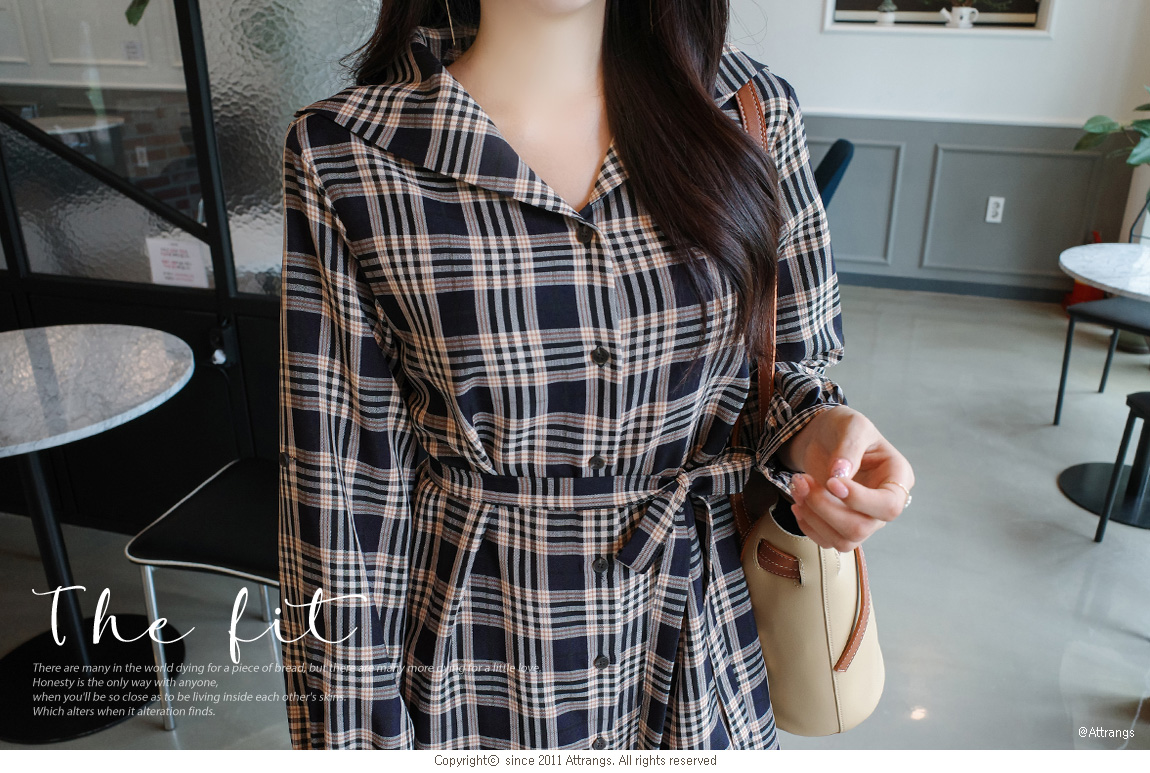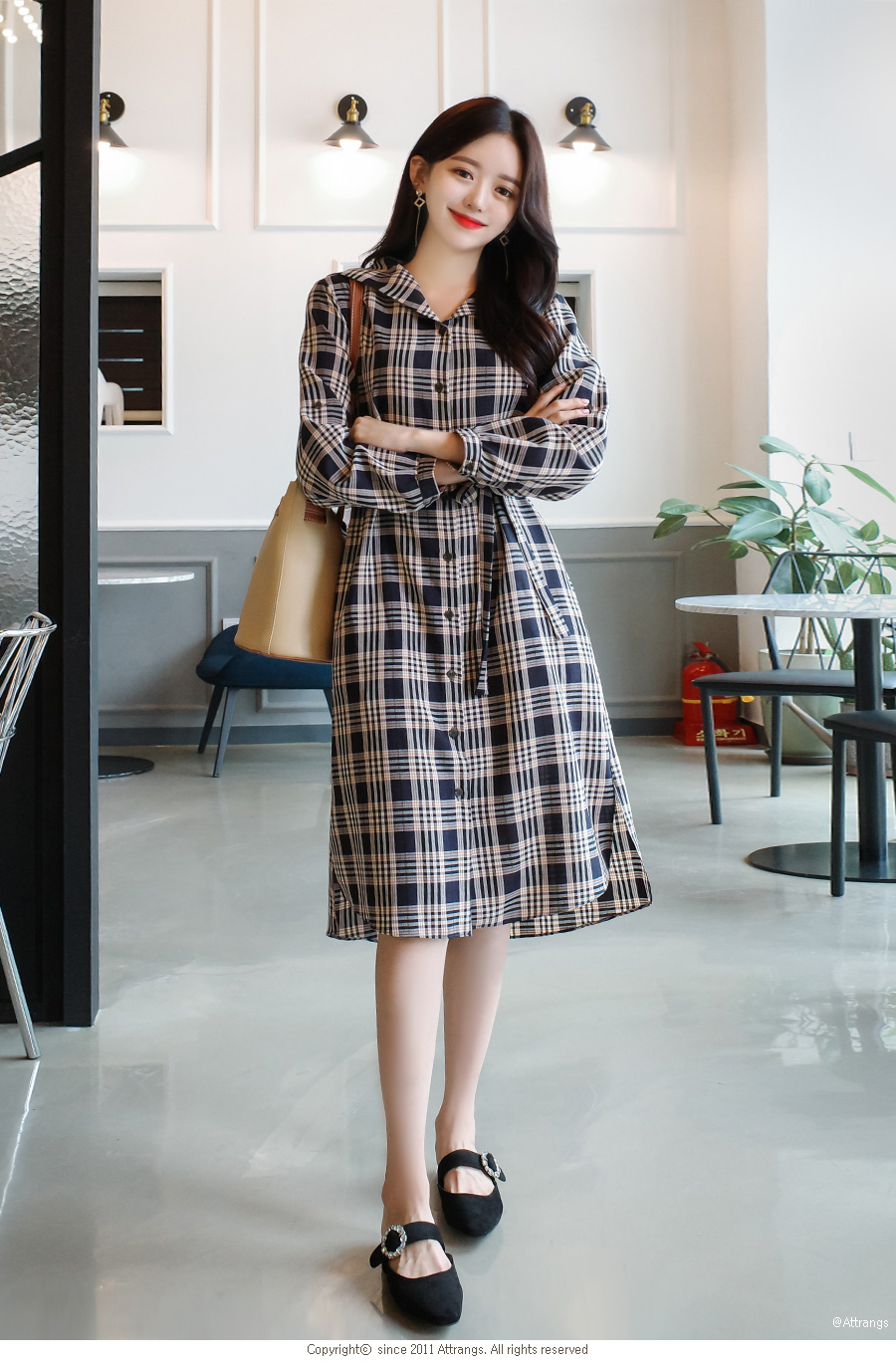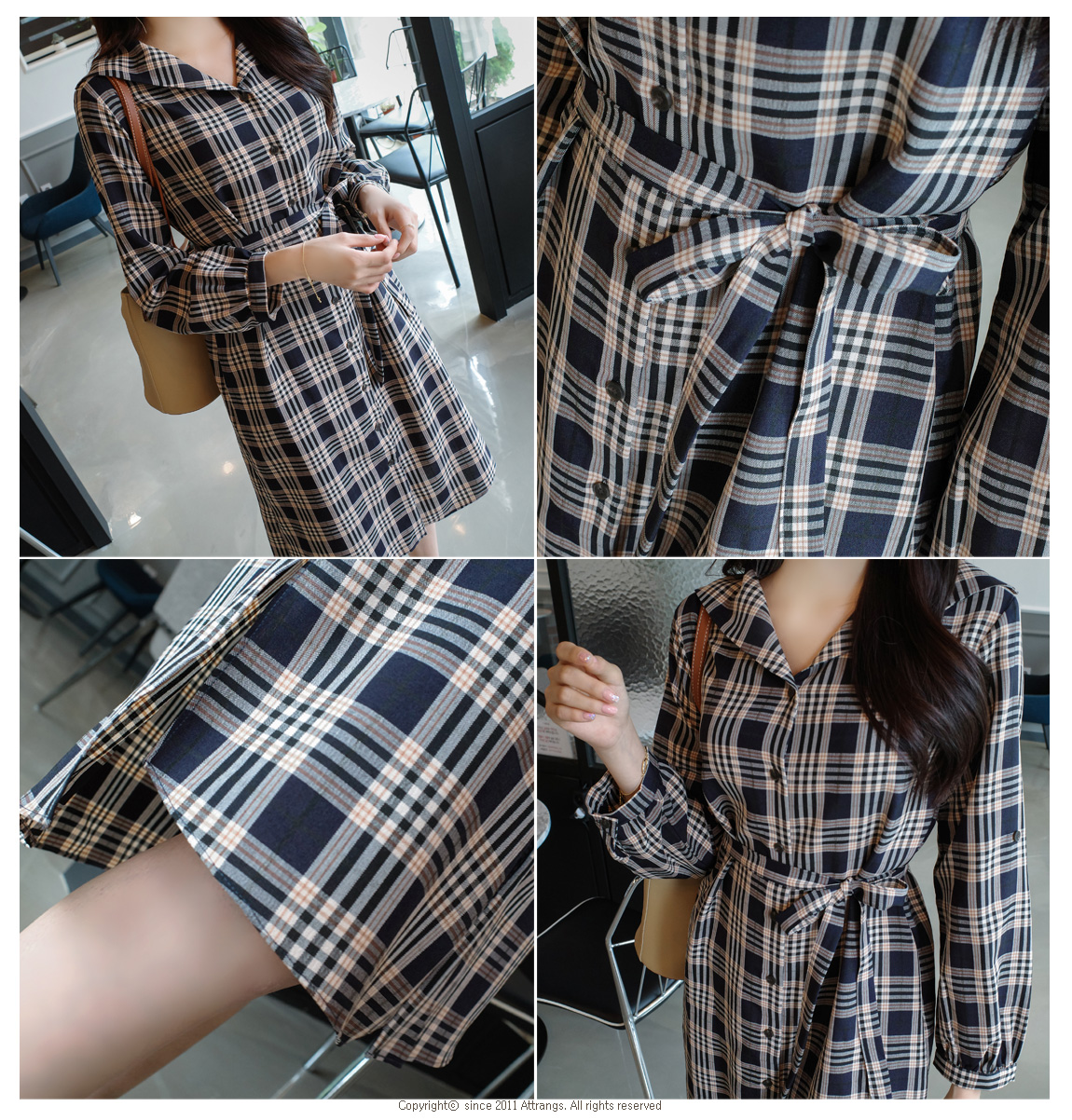 TYPE
Dress / ワンピース / 连衣裙
FABRIC
Polyester / ポリエステル / 聚酯 (97%)
Span / Spandex / スパン、スパンデックス / 弹力纤维 (3%)

COLOR
SIZE
총기장(뒤)
(Free) 109 cm / 42.9 in

가슴단면
(Free) 51 cm / 20.1 in

허리단면
(Free) 53 cm / 20.9 in

힙단면
(Free) 57 cm / 22.4 in

암홀단면
(Free) 22 cm / 8.7 in

소매기장
(Free) 54 cm / 21.3 in

총기장(앞)
(Free) 103 cm / 40.6 in

어깨너비
(Free) 39 cm / 15.4 in

트임
(Free) 17 cm / 6.7 in


COUNTRY (ORIGIN) MANUFACTURED
한국 / South Korea (韓国)