"Warm check pattern jacket and skirt set"
♥ MD COMMENT
The set consist of check jacket and
skirt. The jacket has sheep fleece
lining that's warm and comfortable to wear.
It's great to wear them as a set or
individually with other items to create
various look. It comes with different colors so
feel free to choose according to your taste.
♥ DETAIL TIP
The set is made with 10% wool blend fabric.
The jacket has over fit size that's
comfortable to wear regardless of
body size. It comes with pockets that helps
carry your belongings. The skirt has semi-A-line
silhouette that creates a lovely mood.
Don't lose the chance to enjoy this lovely item.
* The skirt doesn't have sheep fleece lining
but has polyester lining underneath.
♥ SIZE TIP
The jacket is prepared in FREE size and
the skirt is prepared in S, M size
so please refer to the detailed size below.
It's recommended for
Jacket to wear size 44~66.5 for FREE size,
Skirt S size to wear size 44~slim 55,
M size to wear size 55~66
* Please note that size and fit will differ
according to individual body shape.
★ It is recommended to do dry cleaning only
────────────────────────
MATERIAL :
POLYESTER 90% + WOOL 10%
Material : average , Transparency : none
Flexibility : average , Linings : given
Washing method : dry clean
Please avoid using washing machine and dryer
────────────────────────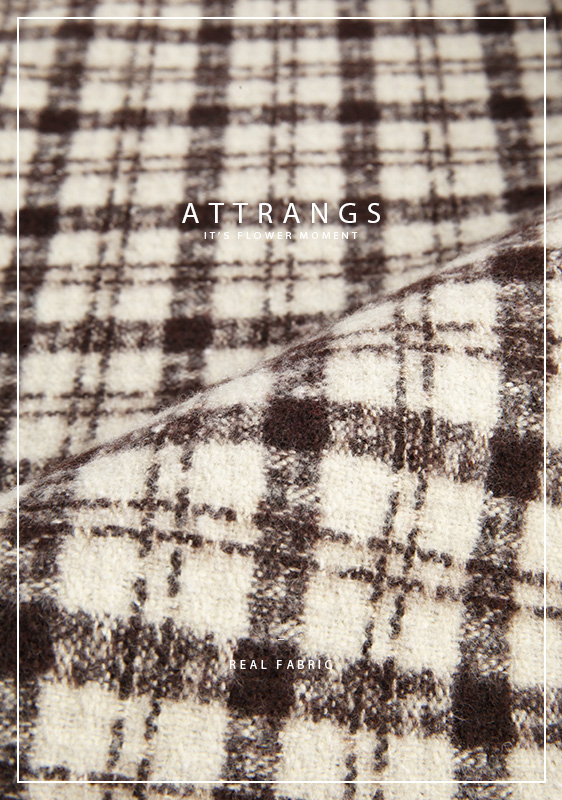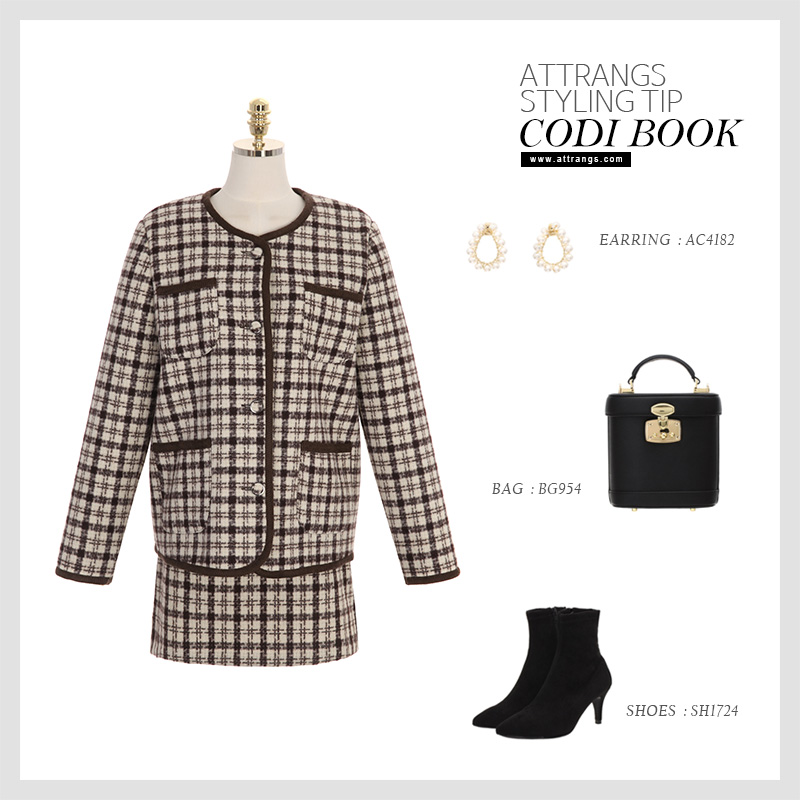 TYPE
Jacket / ジャケット / 夹克
FABRIC
Polyester / ポリエステル / 聚酯 (90%)
Wool / ウール / 羊毛 (10%)

COLOR
Brown,Black
ブラウン,ブラック
棕色,黑色
SIZE
어깨단면
(S) 39 cm / 15.4 in
(M) 39 cm / 15.4 in

가슴단면
(S) 52 cm / 20.5 in
(M) 52 cm / 20.5 in

허리단면
(S) 32 cm / 12.6 in
(M) 34 cm / 13.4 in

소매기장
(S) 60 cm / 23.6 in
(M) 60 cm / 23.6 in

상의총기장
(S) 64.5 cm / 25.4 in
(M) 64.5 cm / 25.4 in

힙단면
(S) 43.5 cm / 17.1 in
(M) 45.5 cm / 17.9 in

하의총기장
(S) 41.5 cm / 16.3 in
(M) 42 cm / 16.5 in


COUNTRY (ORIGIN) MANUFACTURED
한국 / South Korea (韓国)