"Stylish coat with belt set"
♥ MD COMMENT
The coat is made with great fabric
materials that's soft and comfortable
to wear. It matches well with any style and
great to wear this F/W season.
It comes with 3 different colors so feel
free to choose according to your taste.
♥ DETAIL TIP
The coat is made with 30% wool blend
materials that's warm and comfy to wear.
It comes with a detachable belt set
that help create a slim waistline.
The loose fit makes it comfortable to
wear regardless of body size.
♥ SIZE TIP
It's prepared in FREE size
so please refer to the detailed size below.
It's recommended for size 44~66.5
* Please note that size and fit will differ
according to individual body shape.
The model's height is
167 cm with a body size of 55
────────────────────────
MATERIAL :
POLYESTER 70% + WOOL 30%
Material : thick, Transparency : none
Flexibility : none , Linings : given
Washing method : dry clean, separate wash, hand wash, wool cycle wash
Please avoid using washing machine and dryer
────────────────────────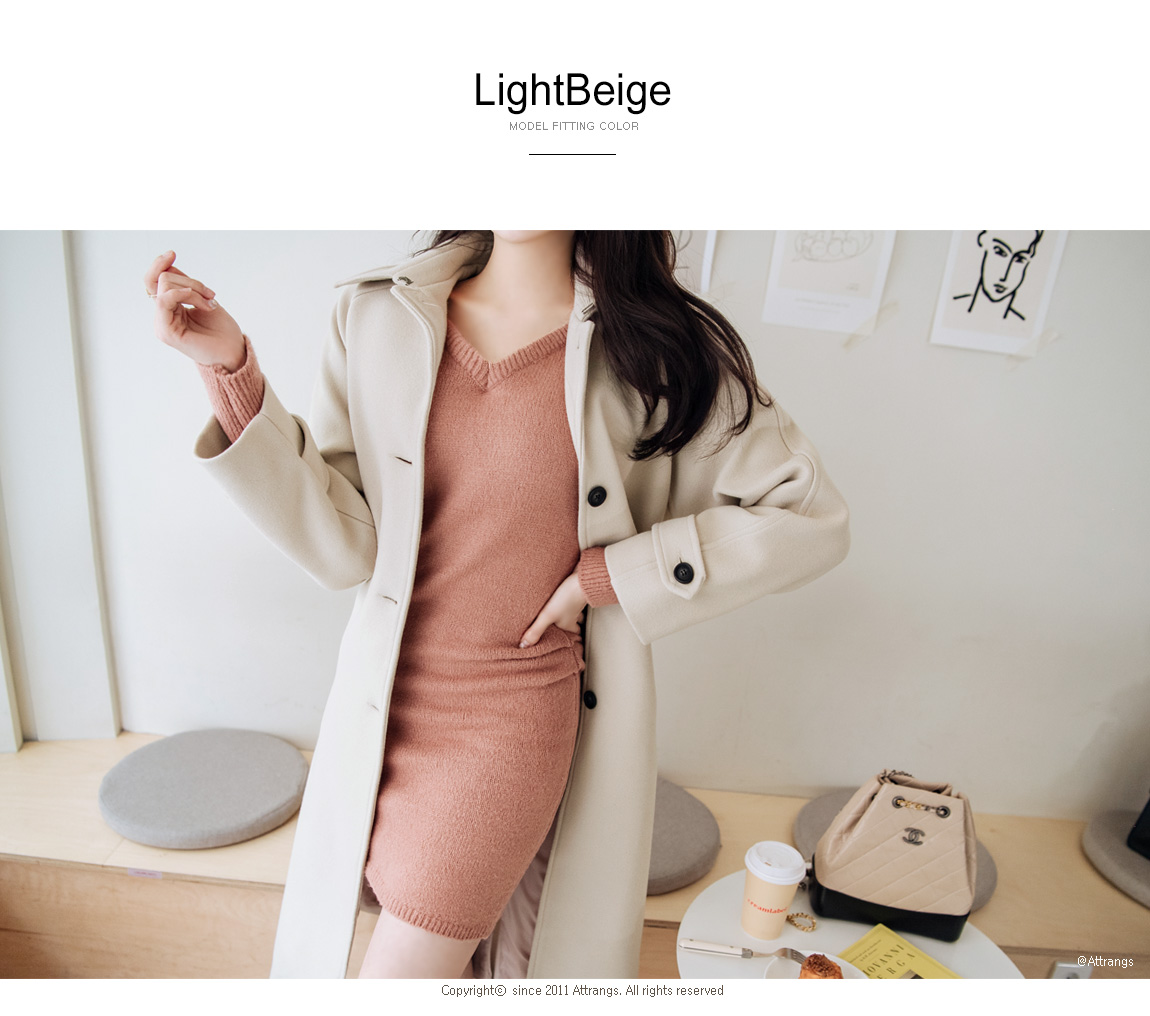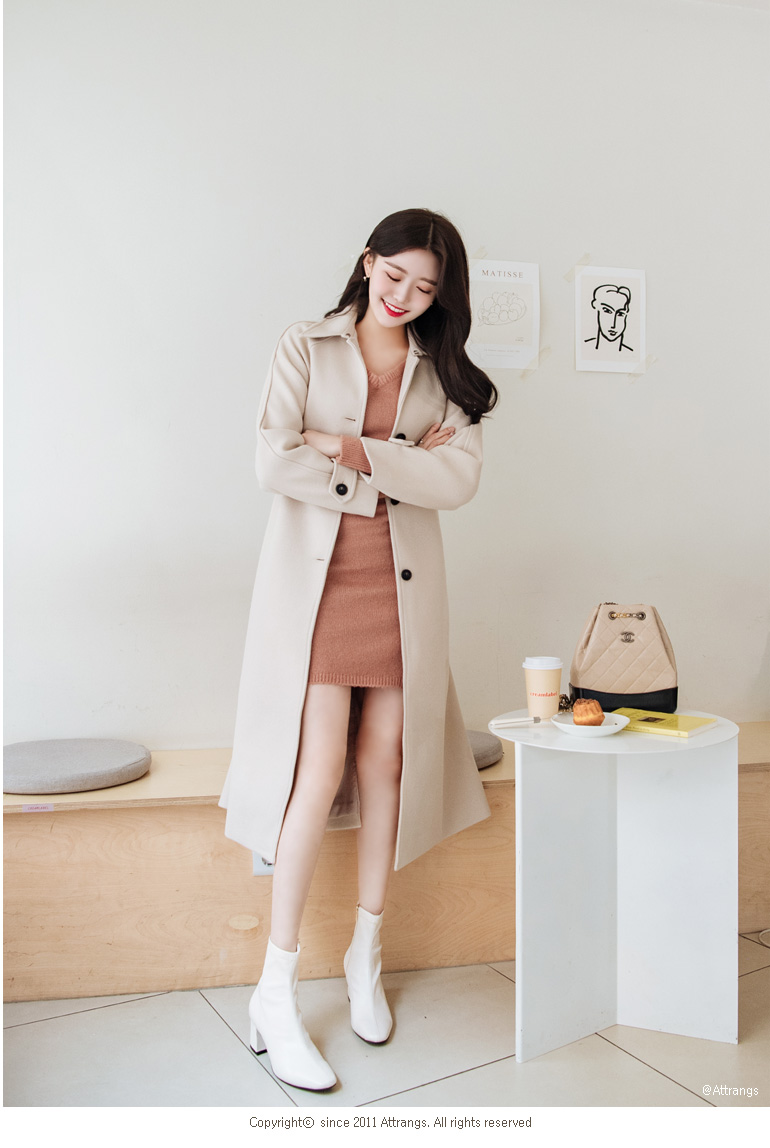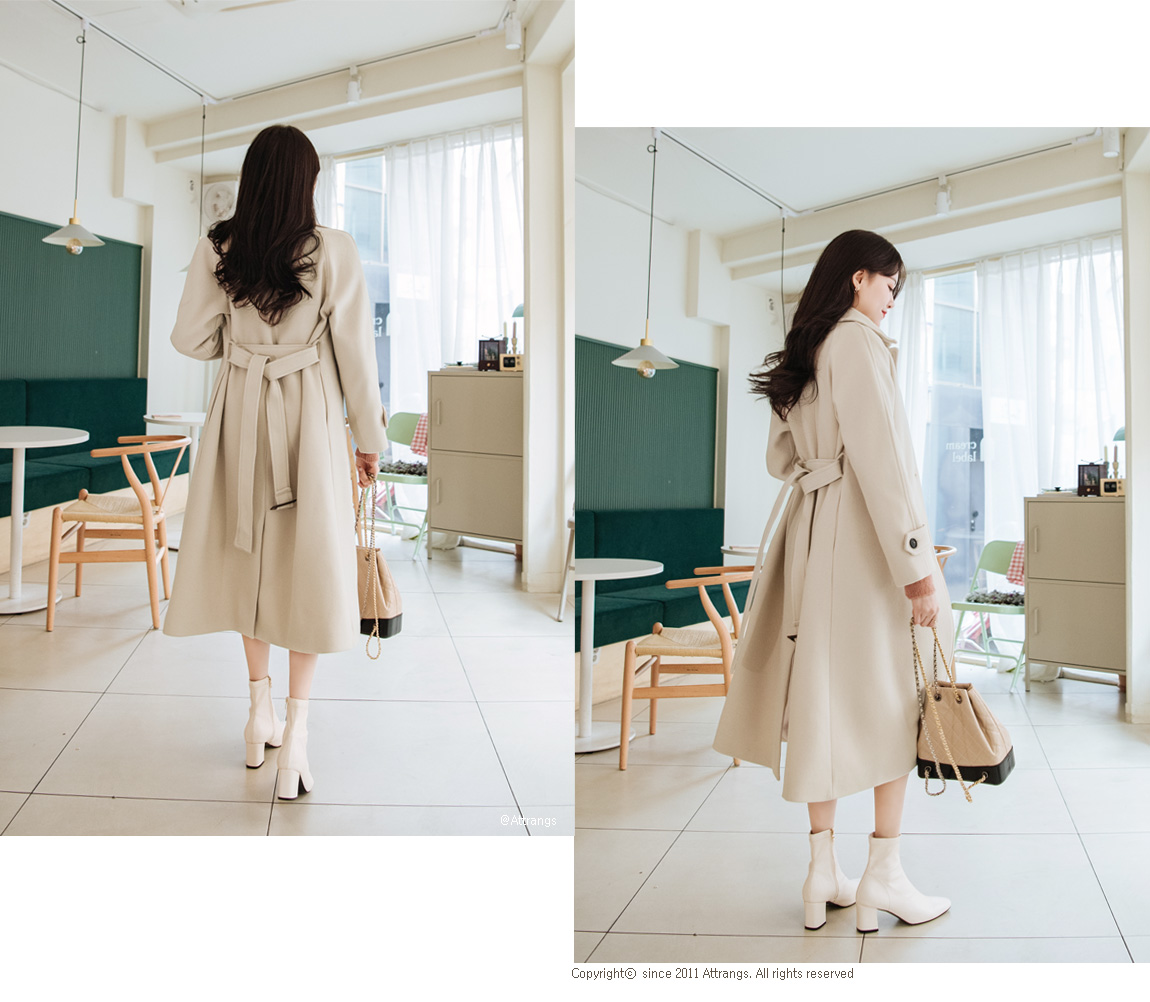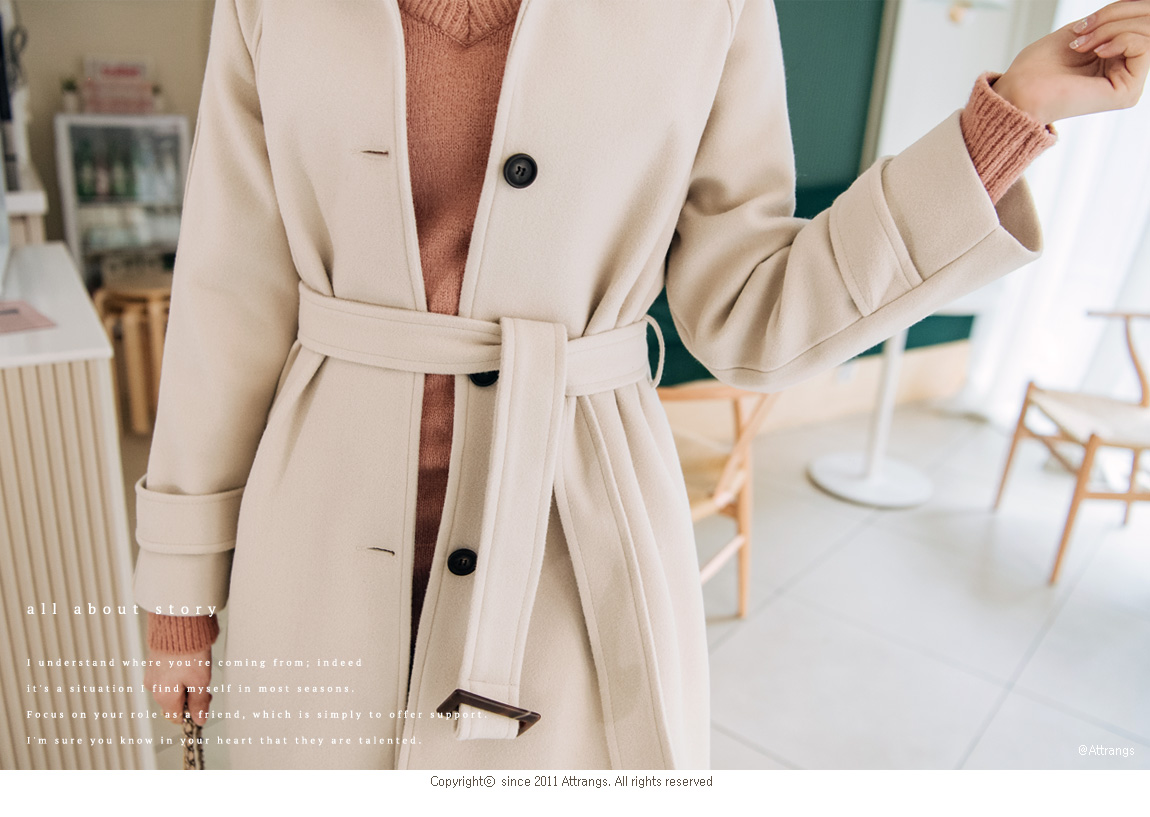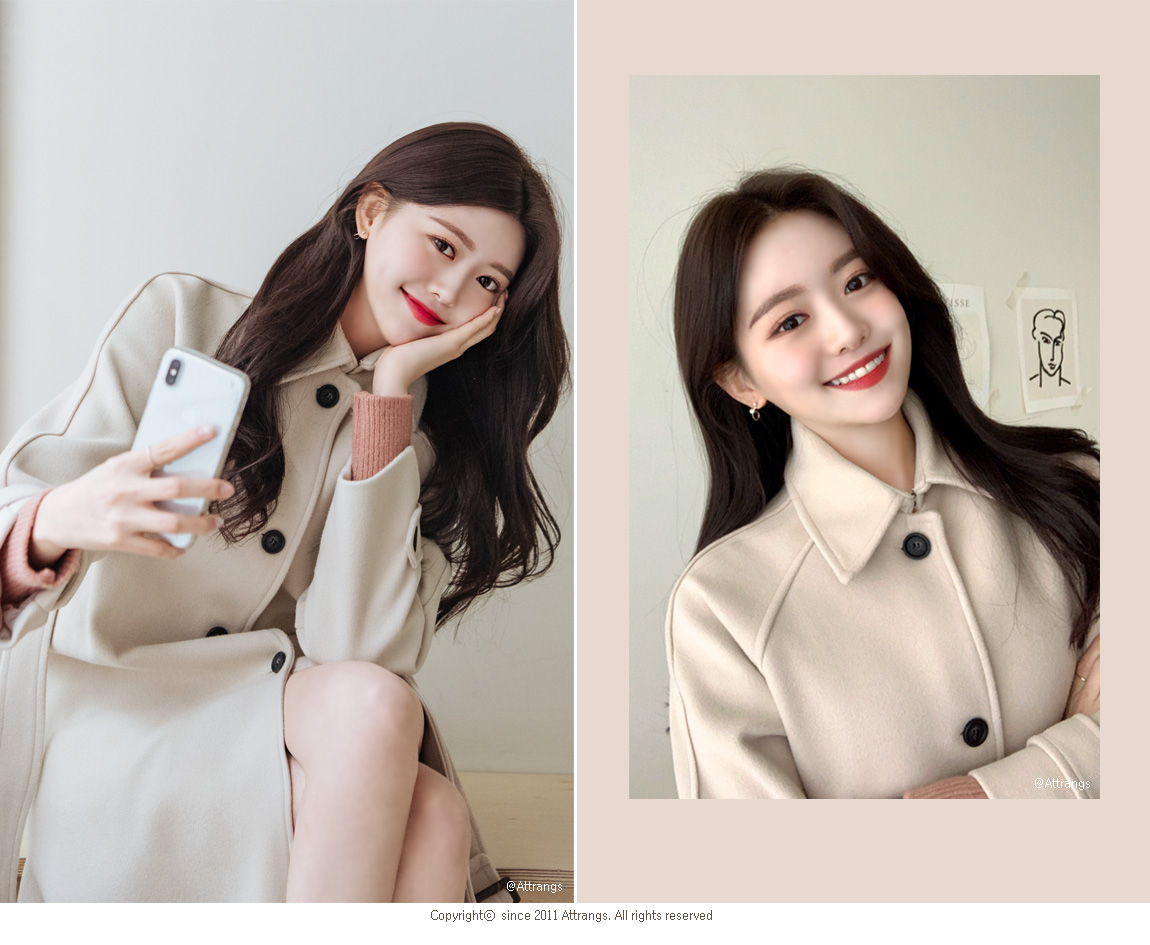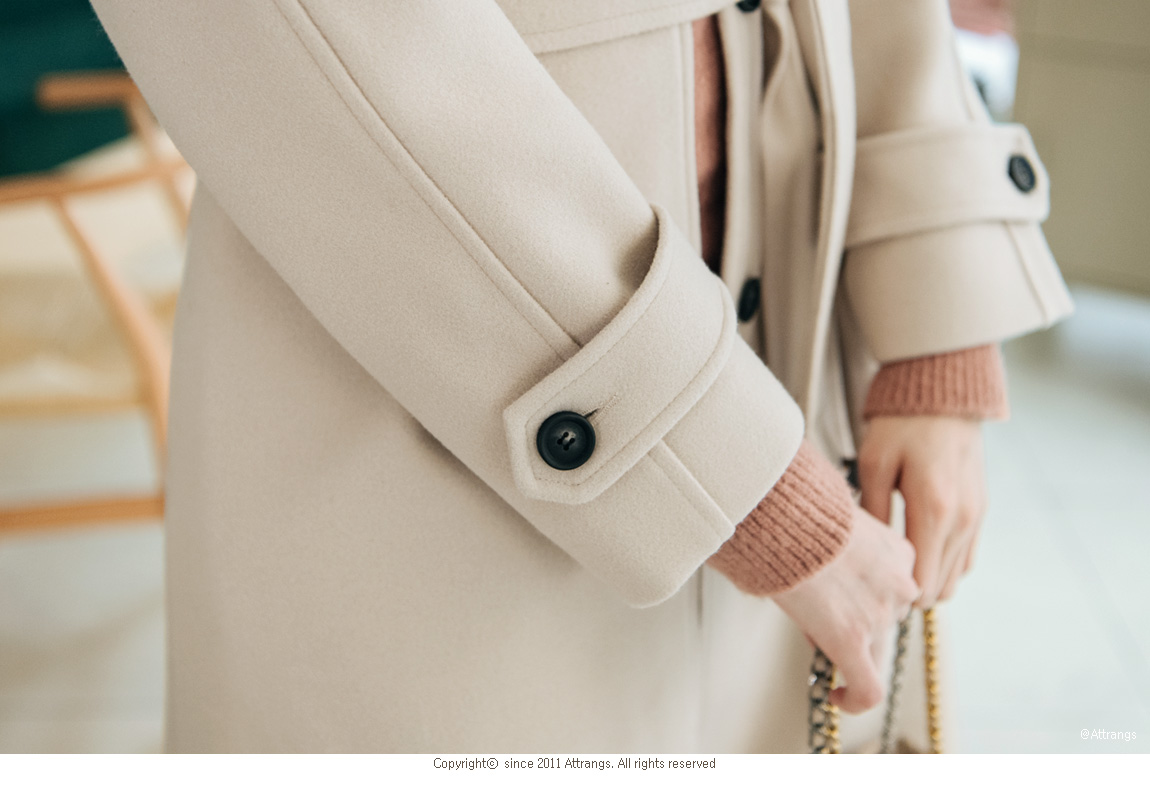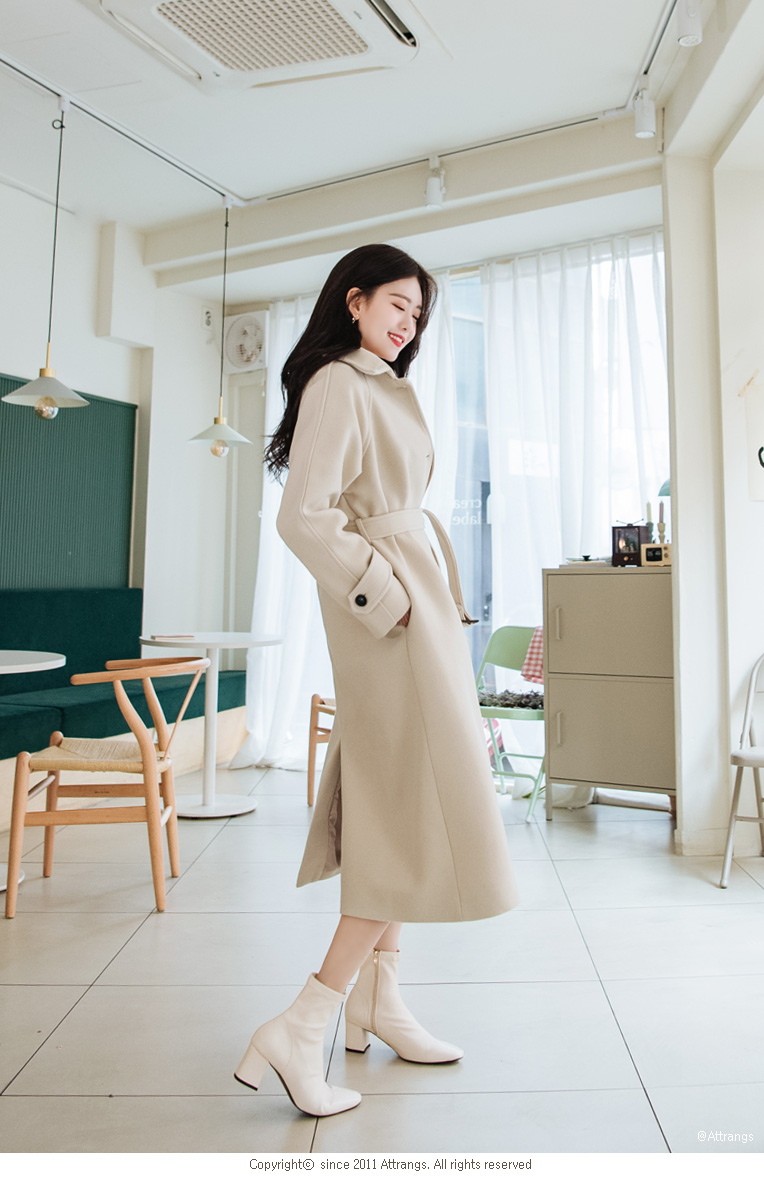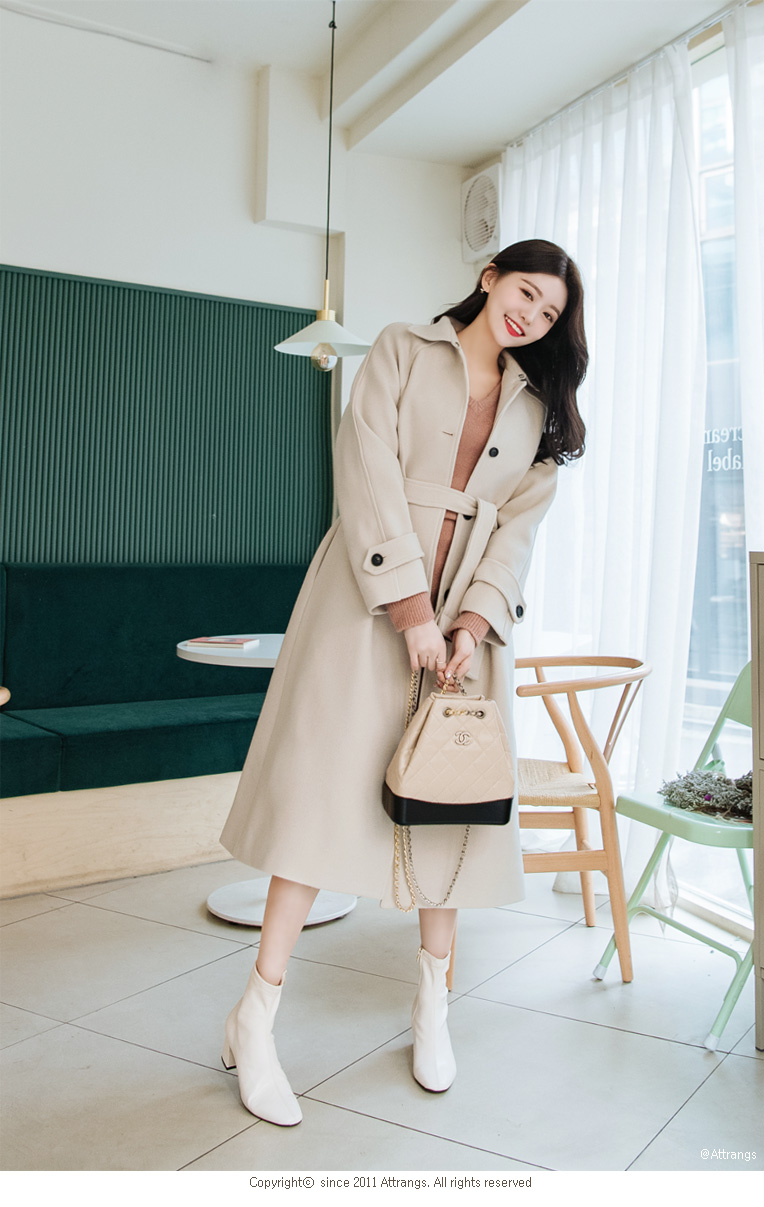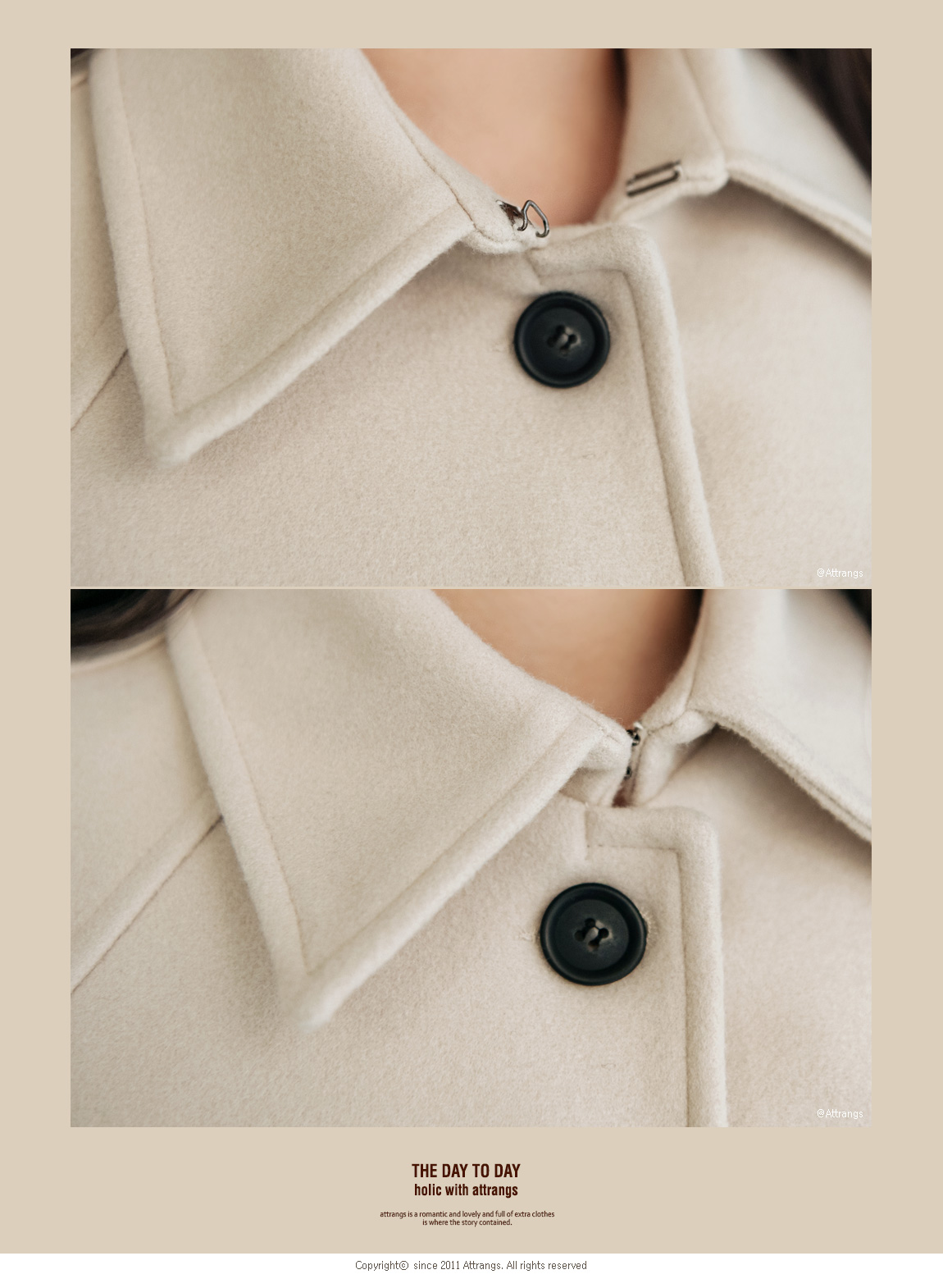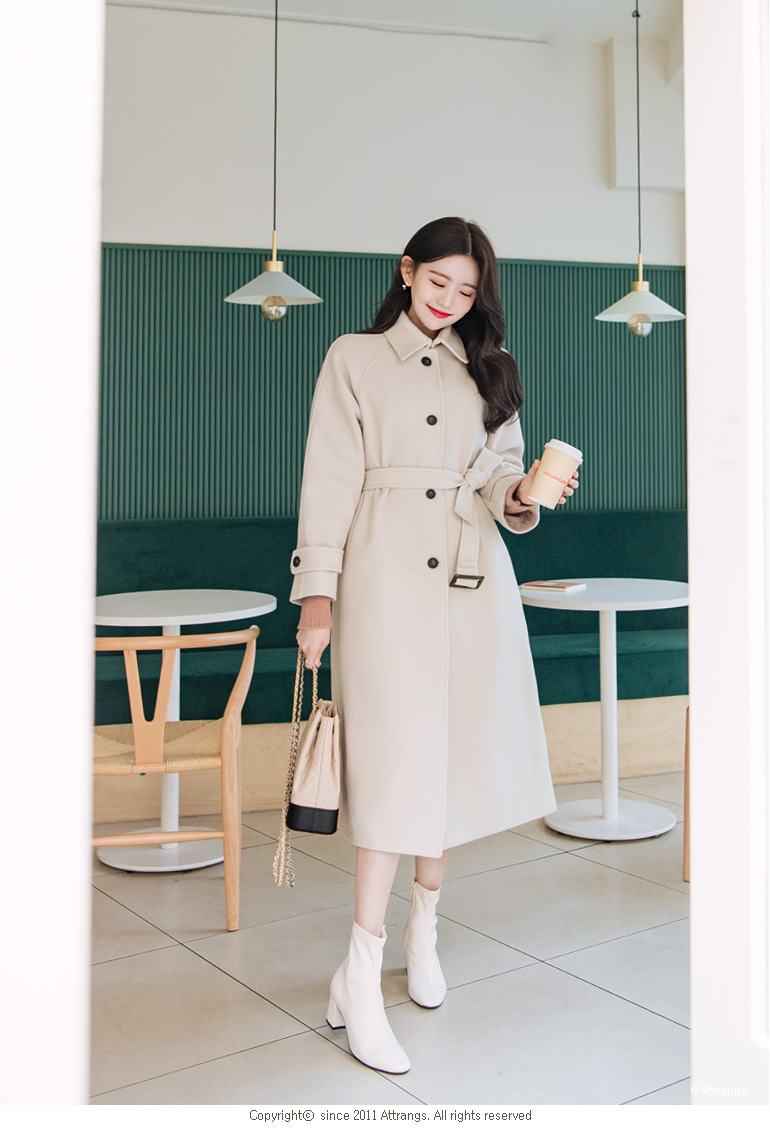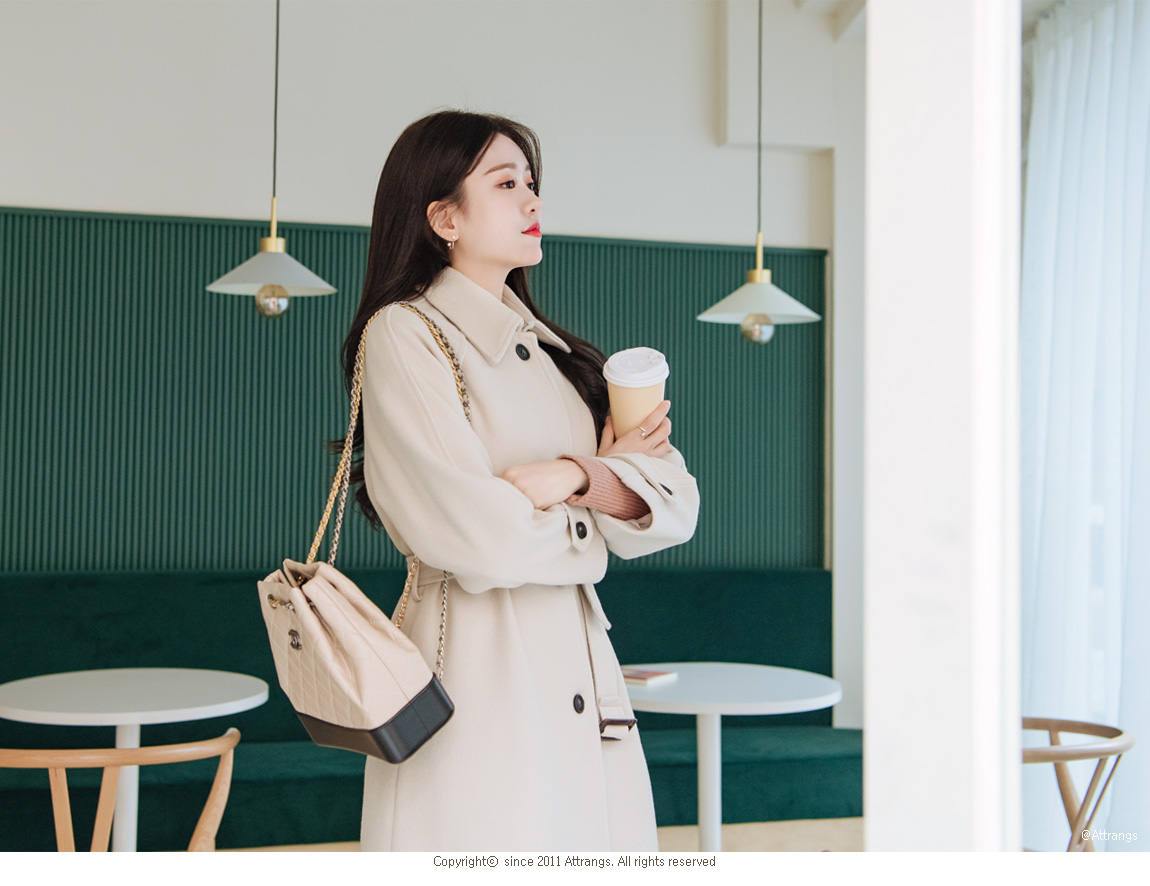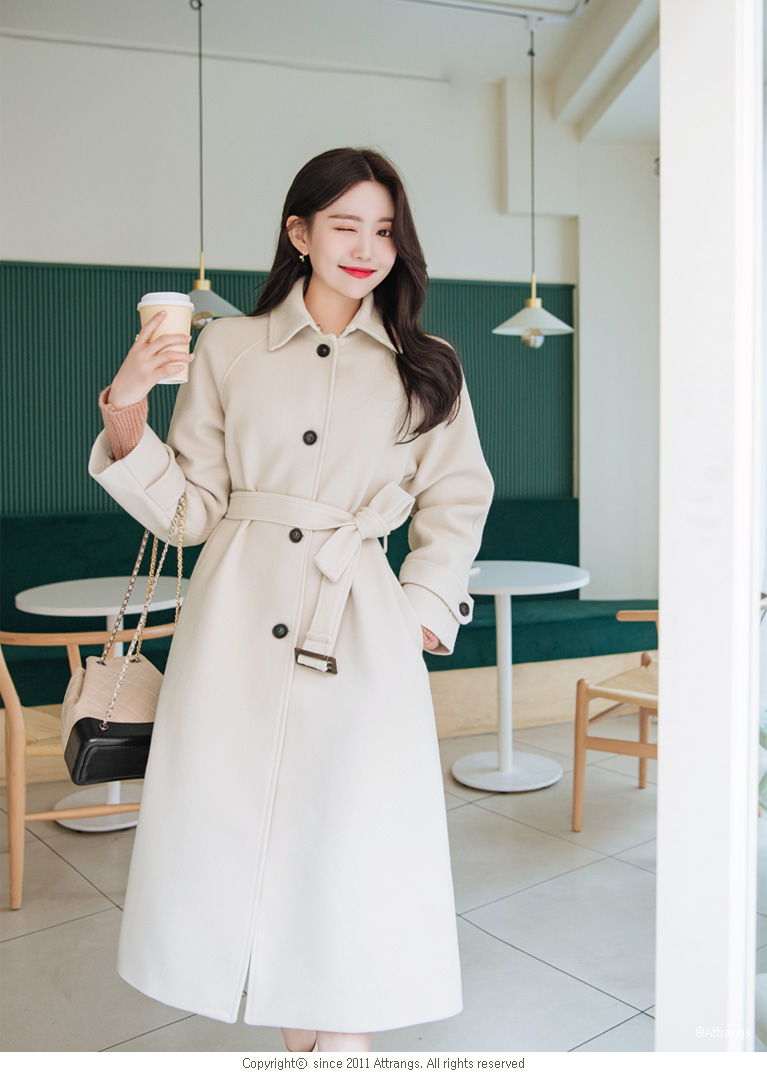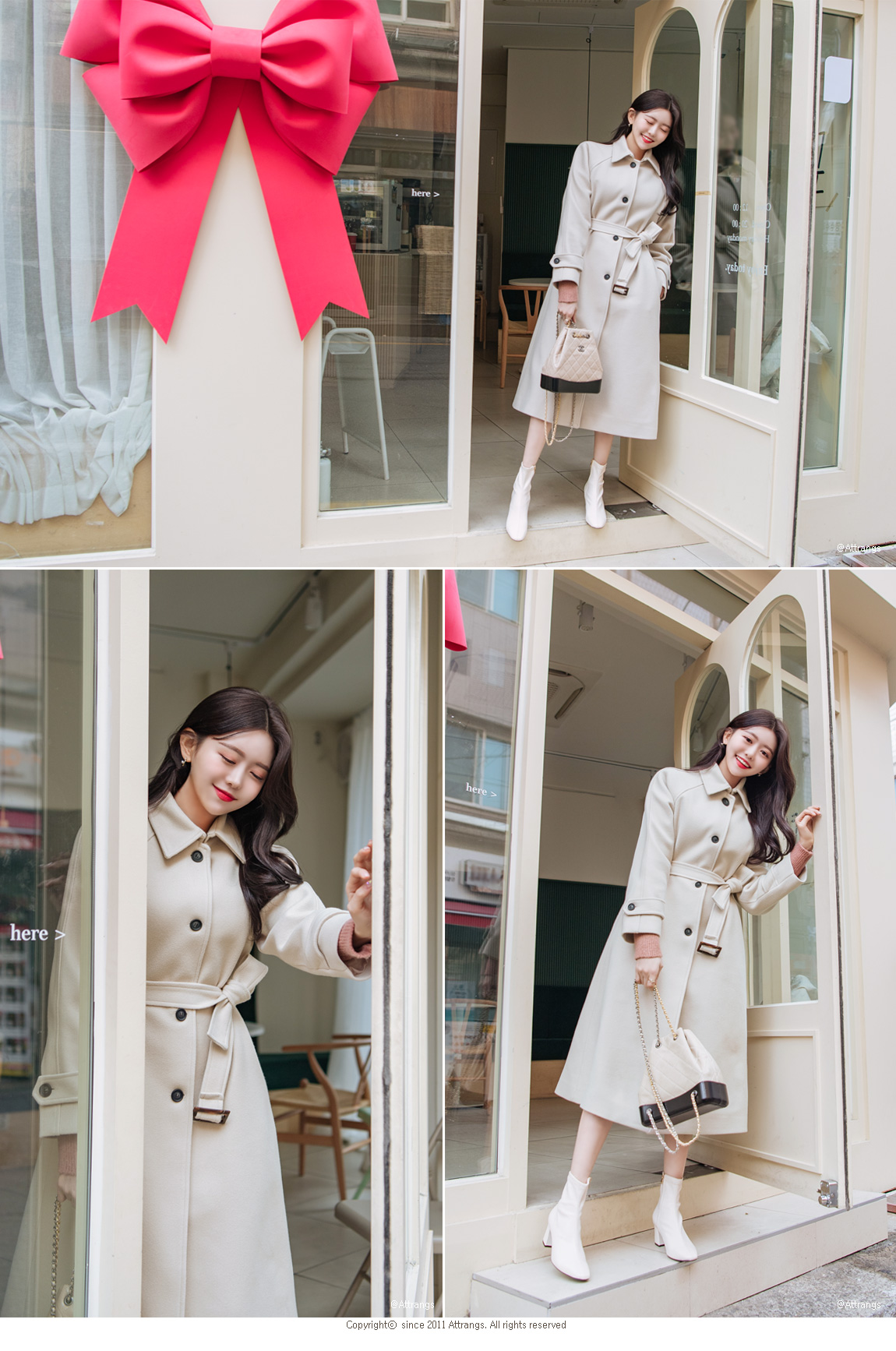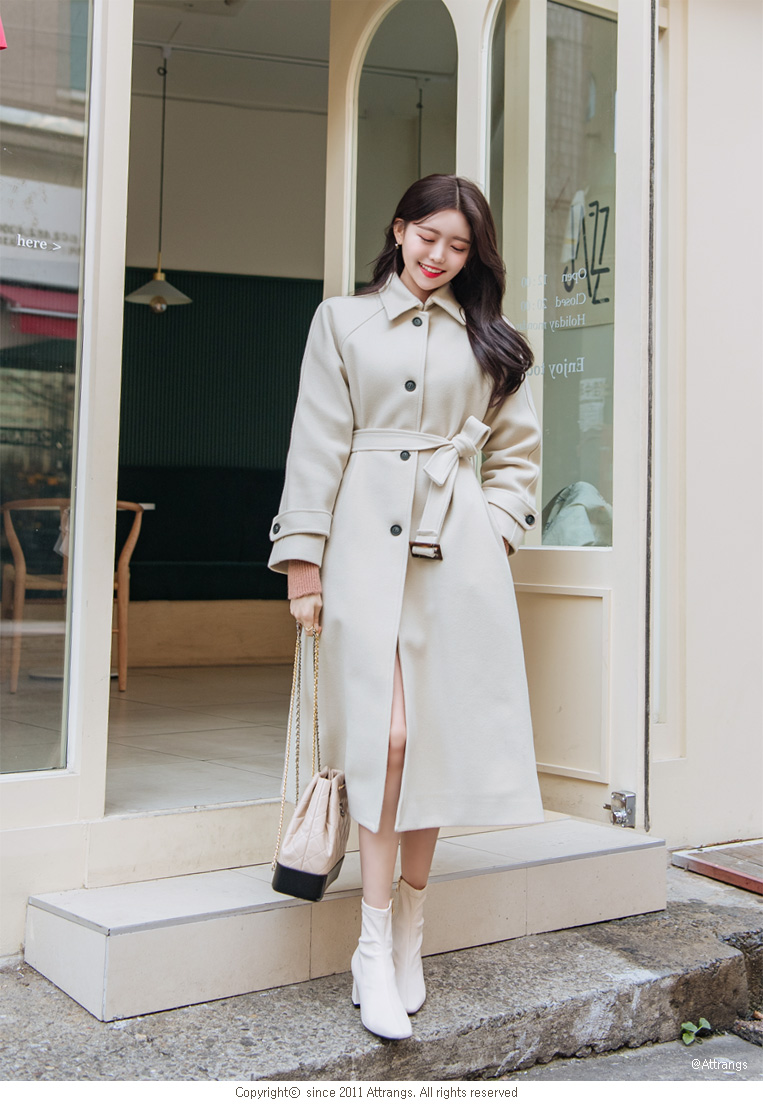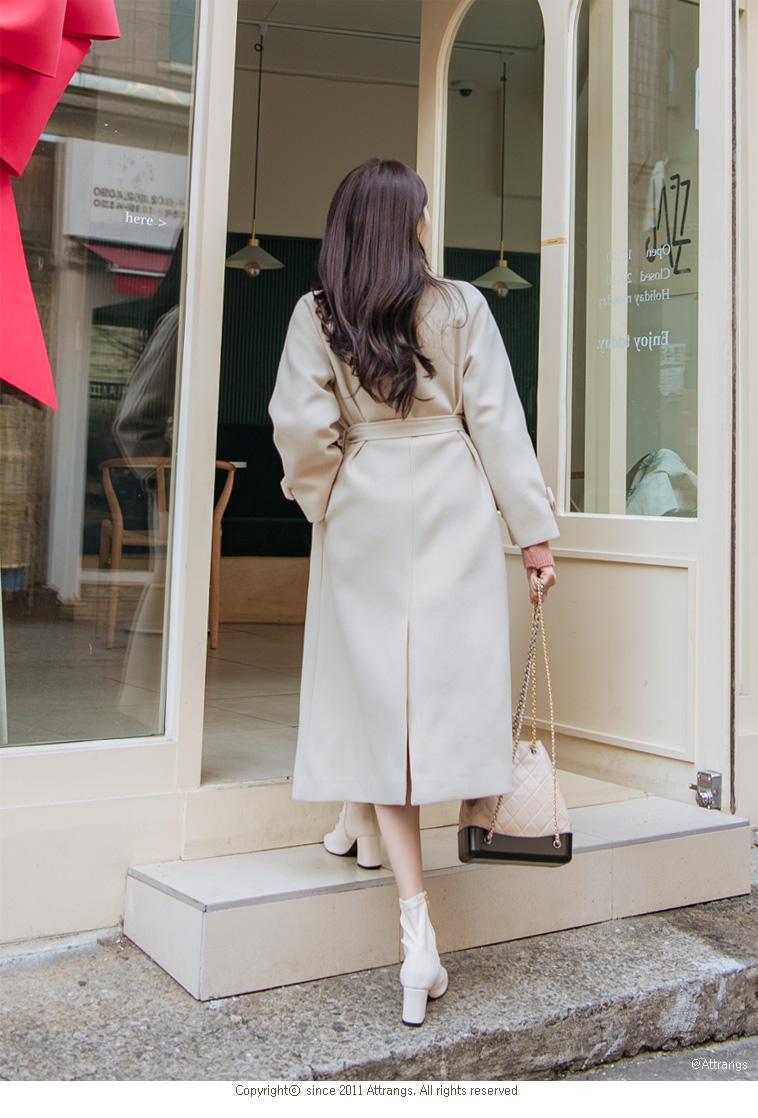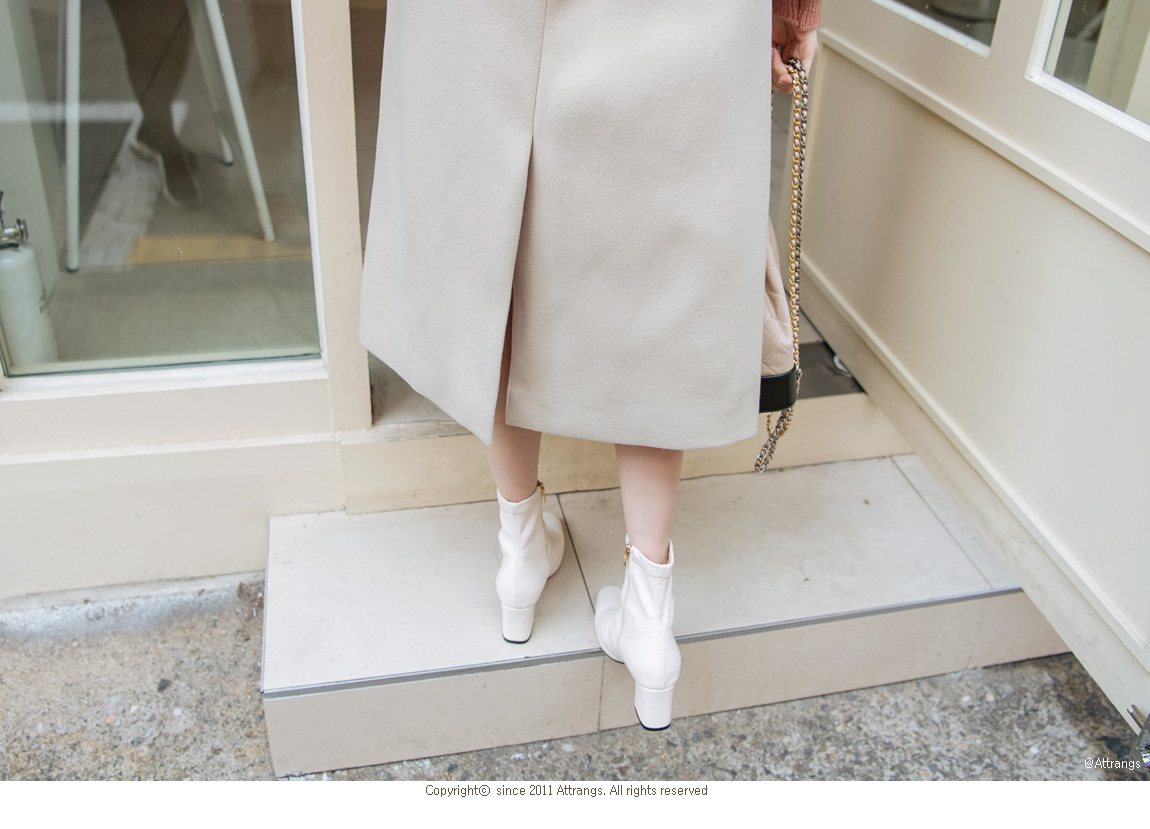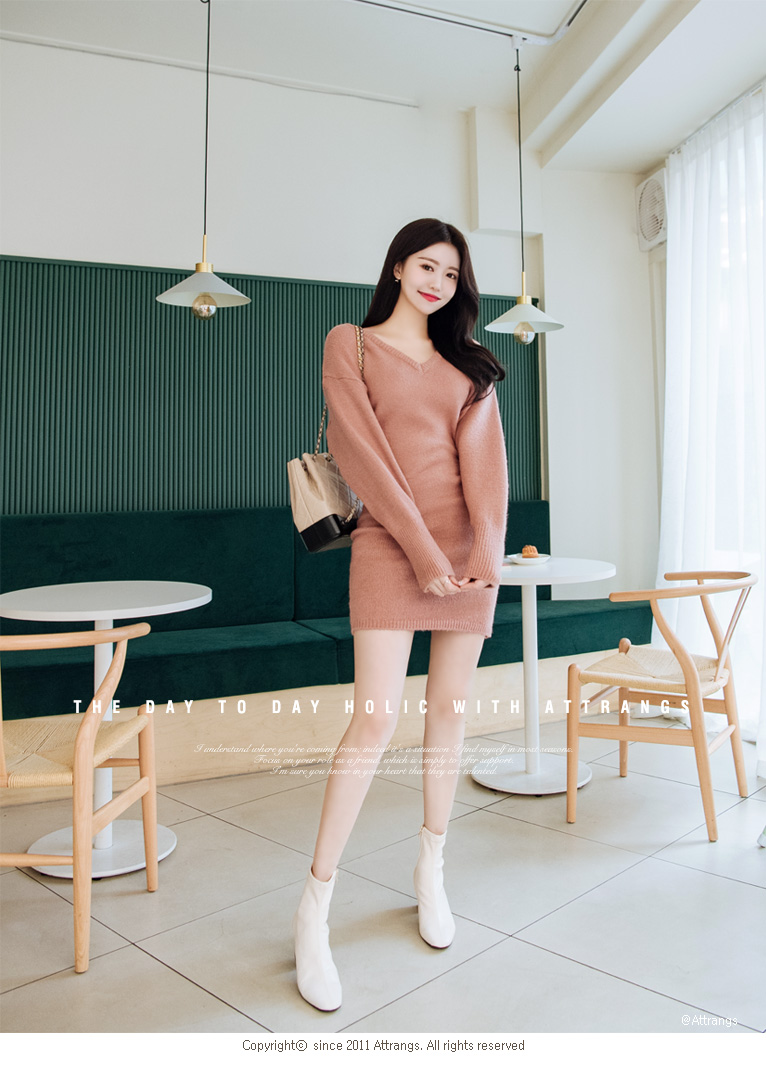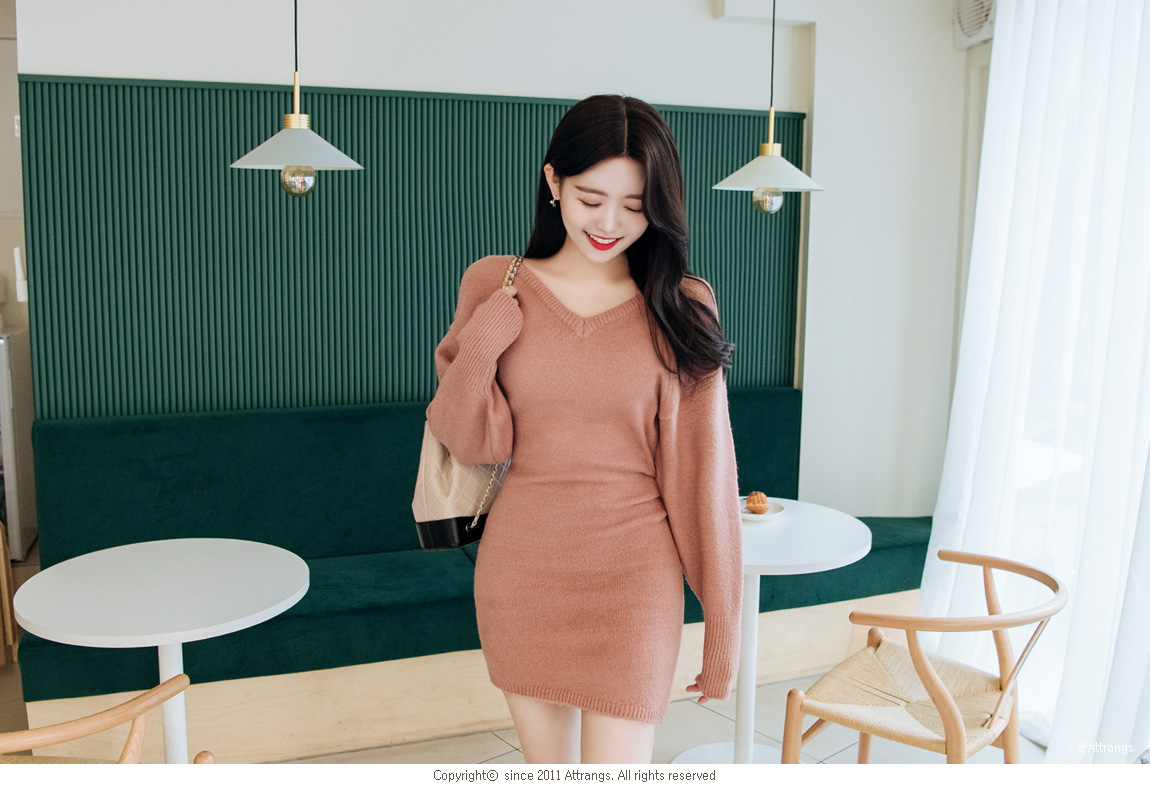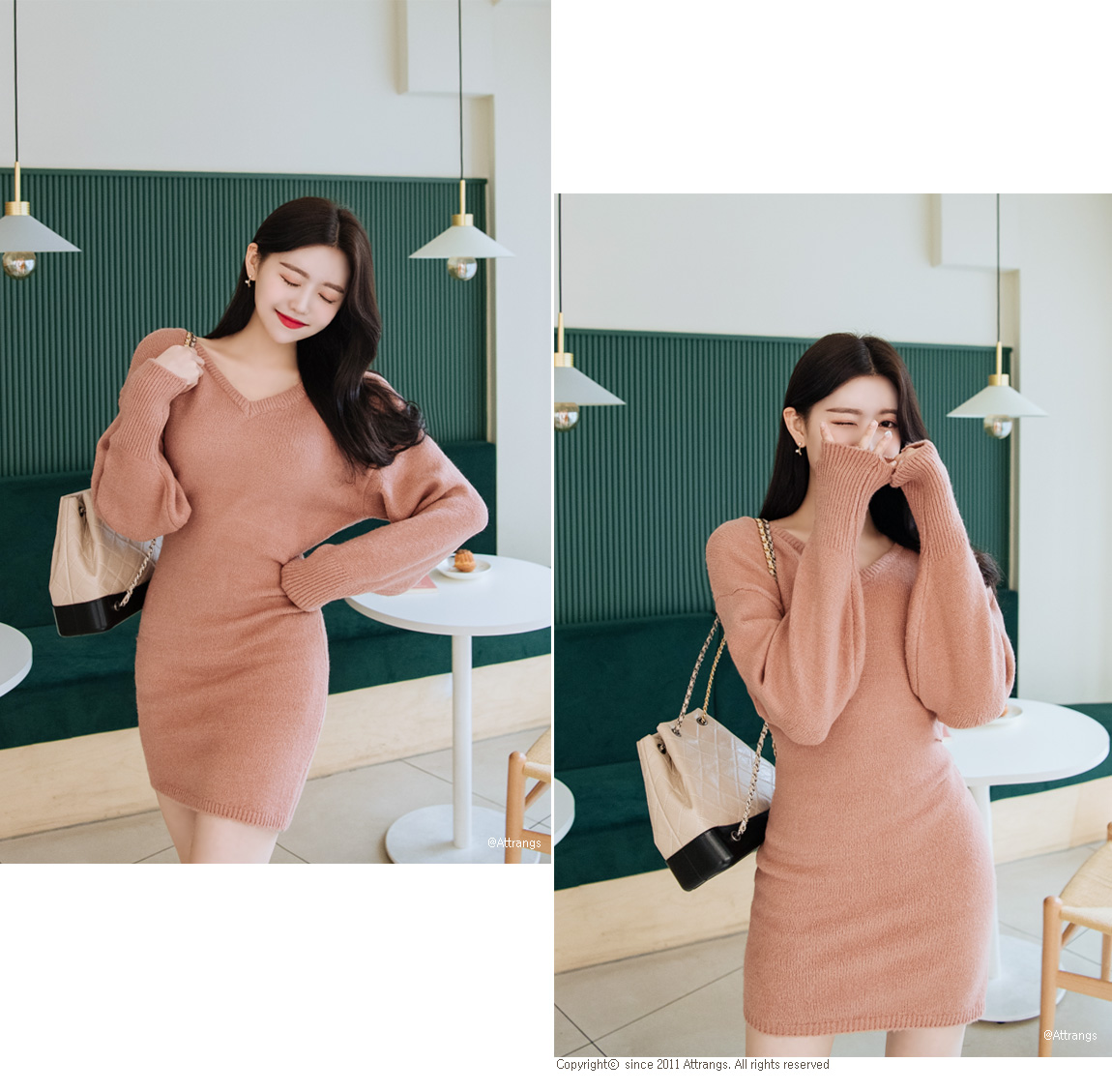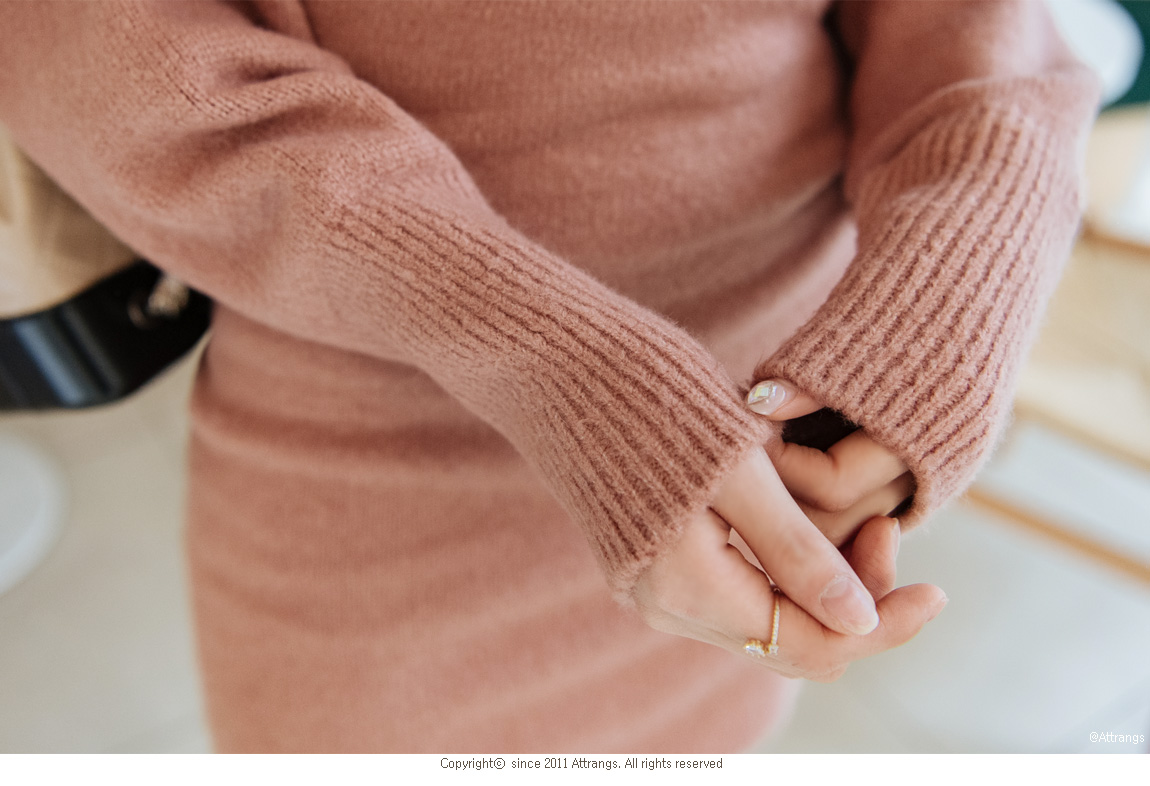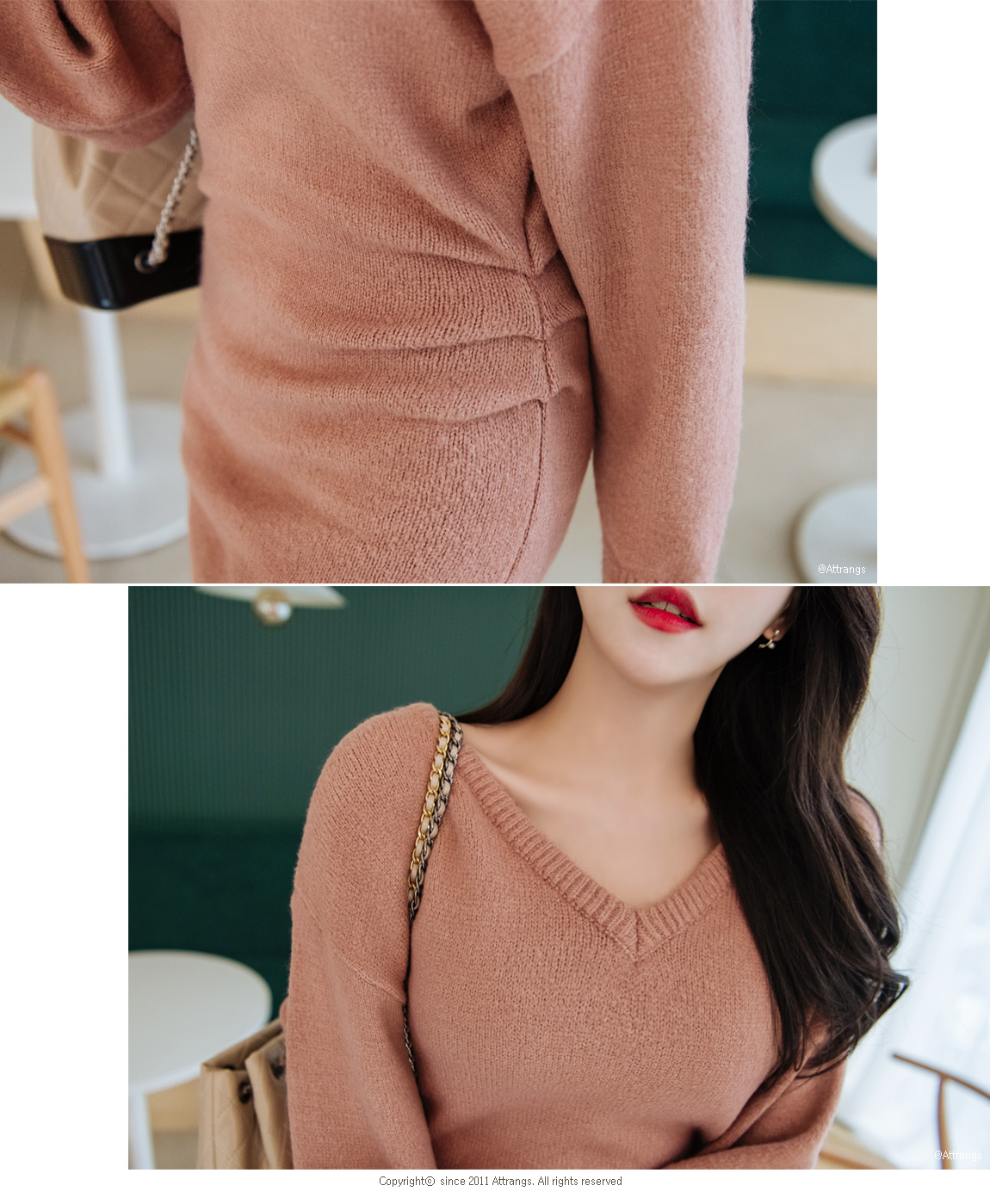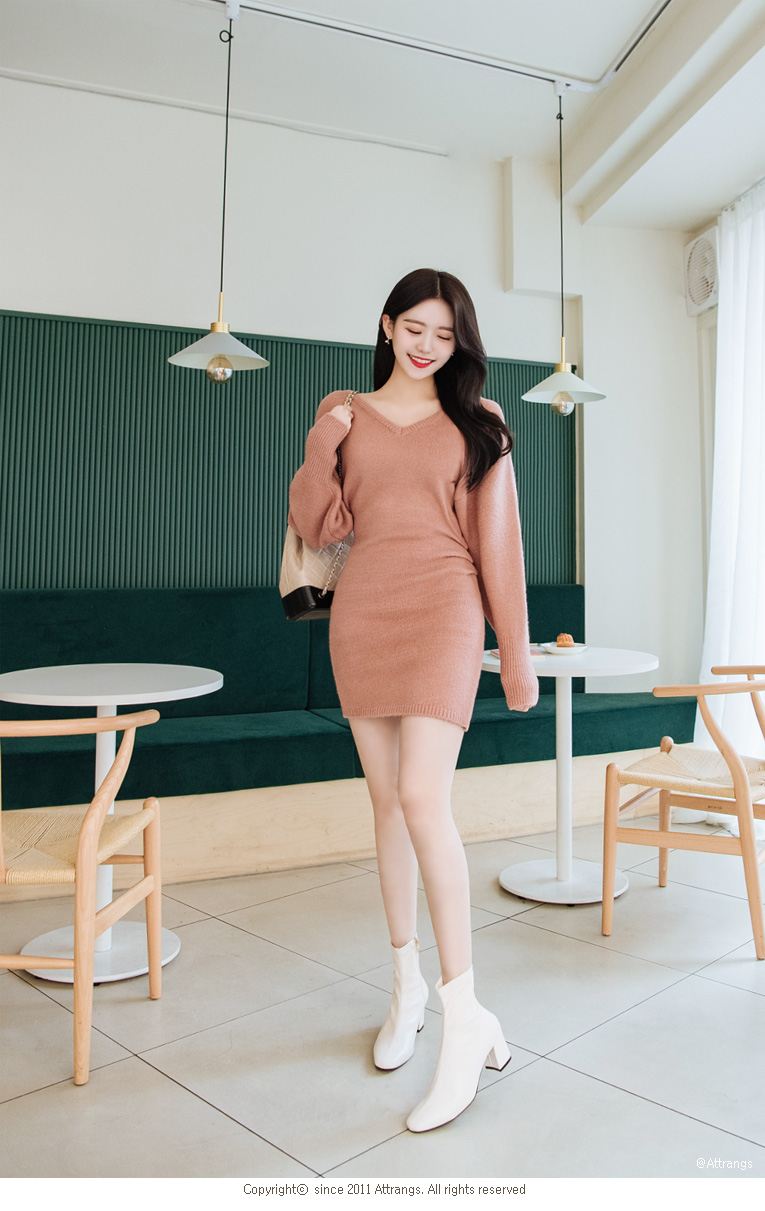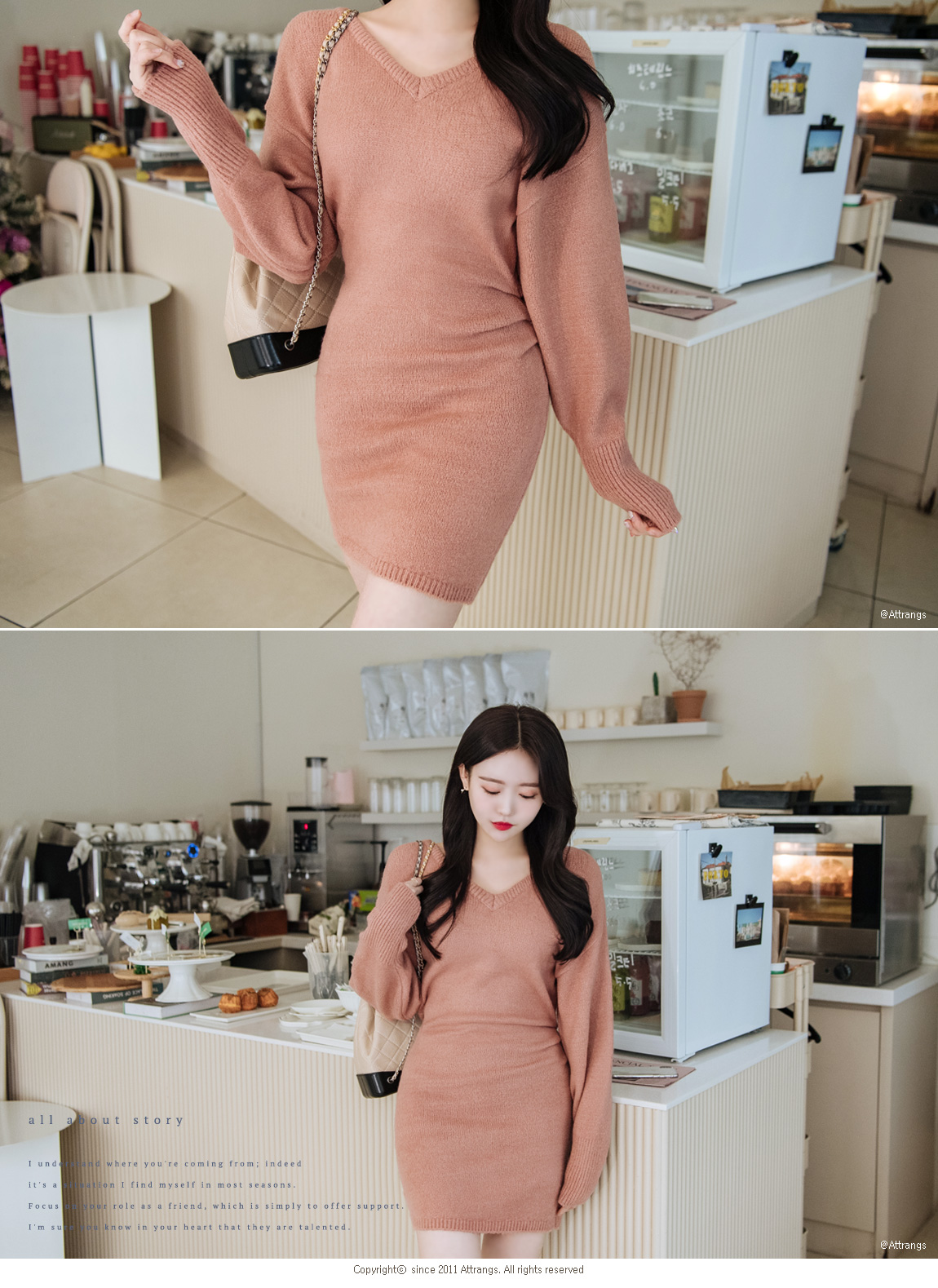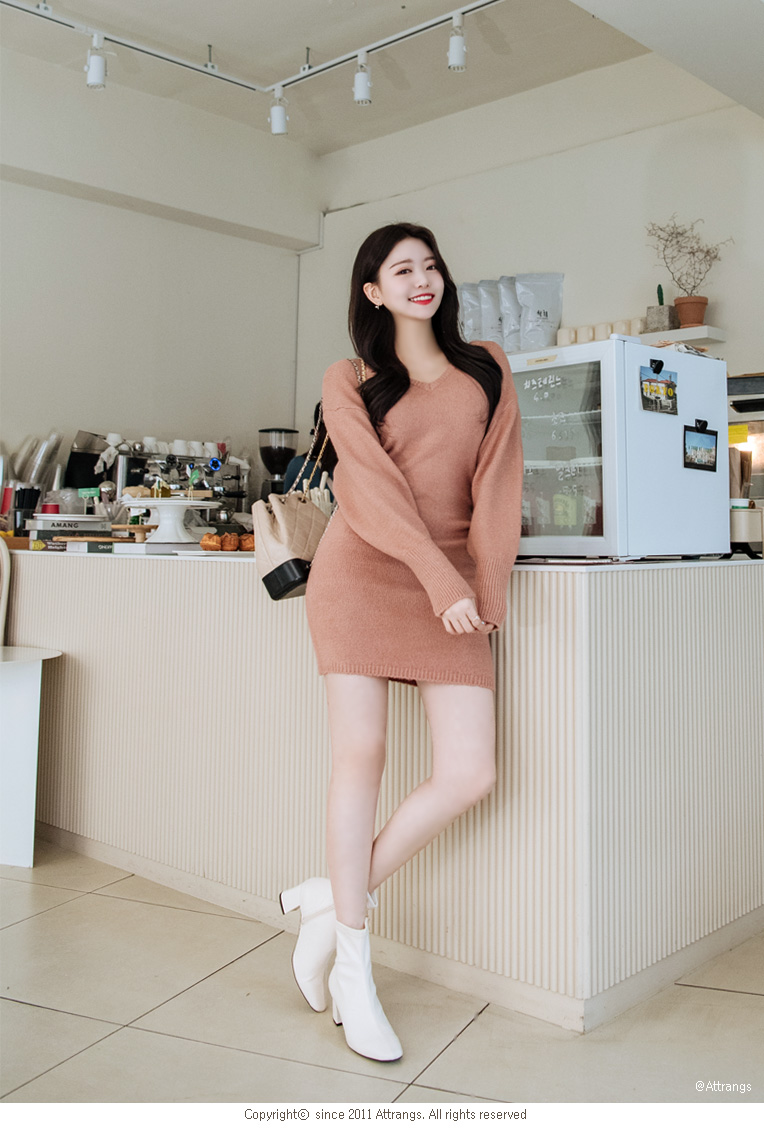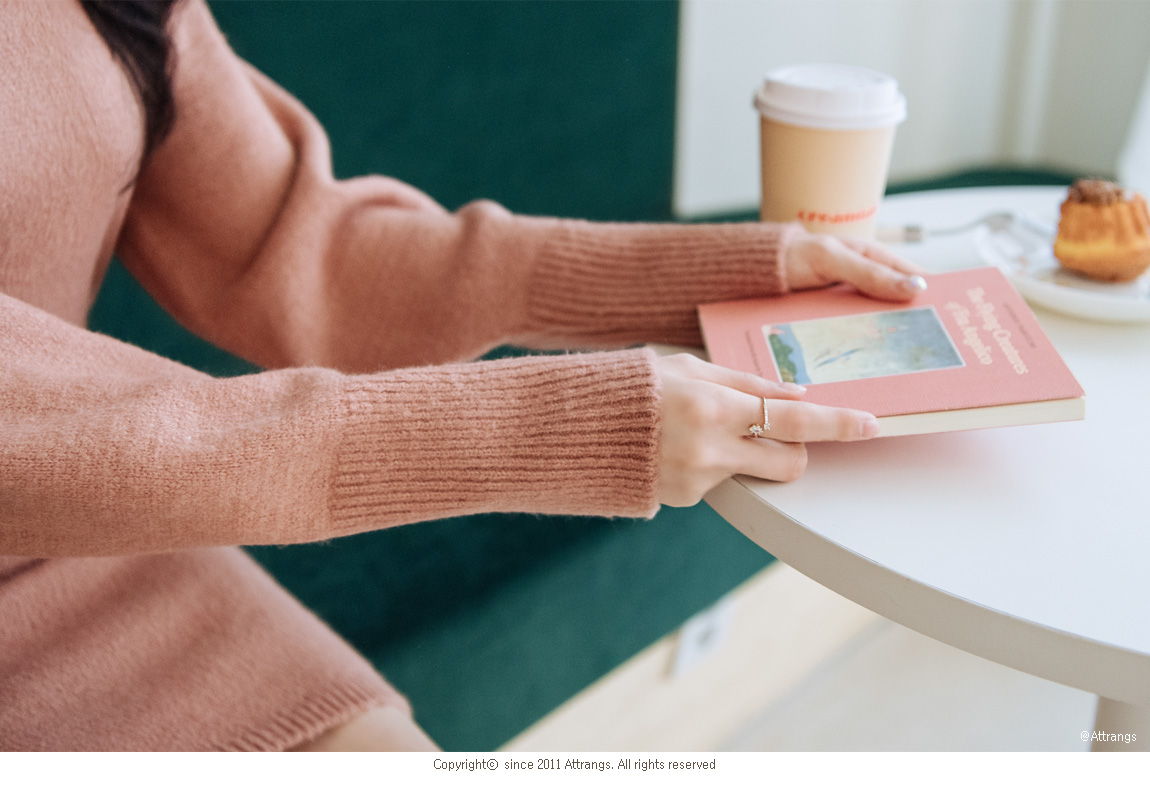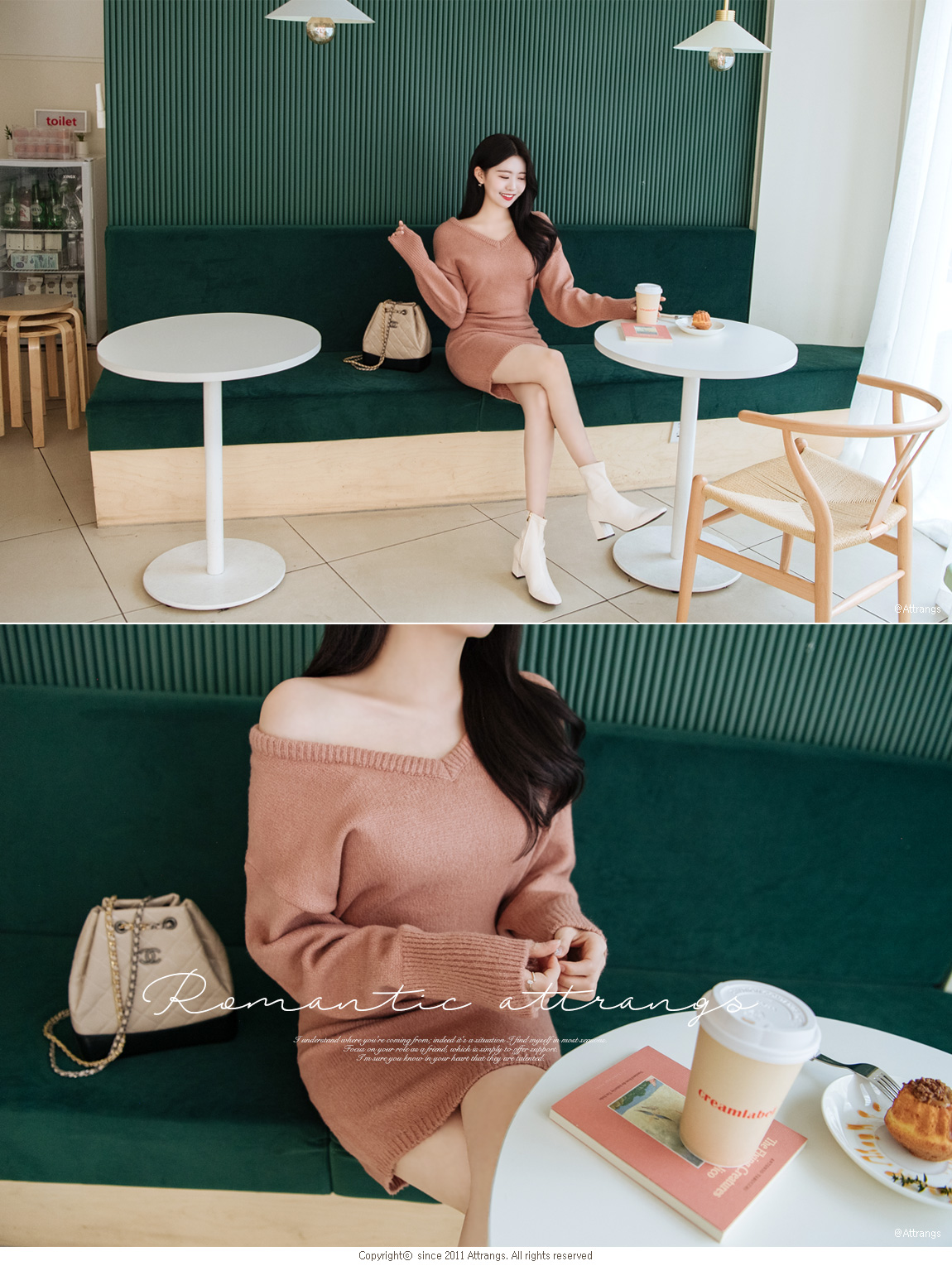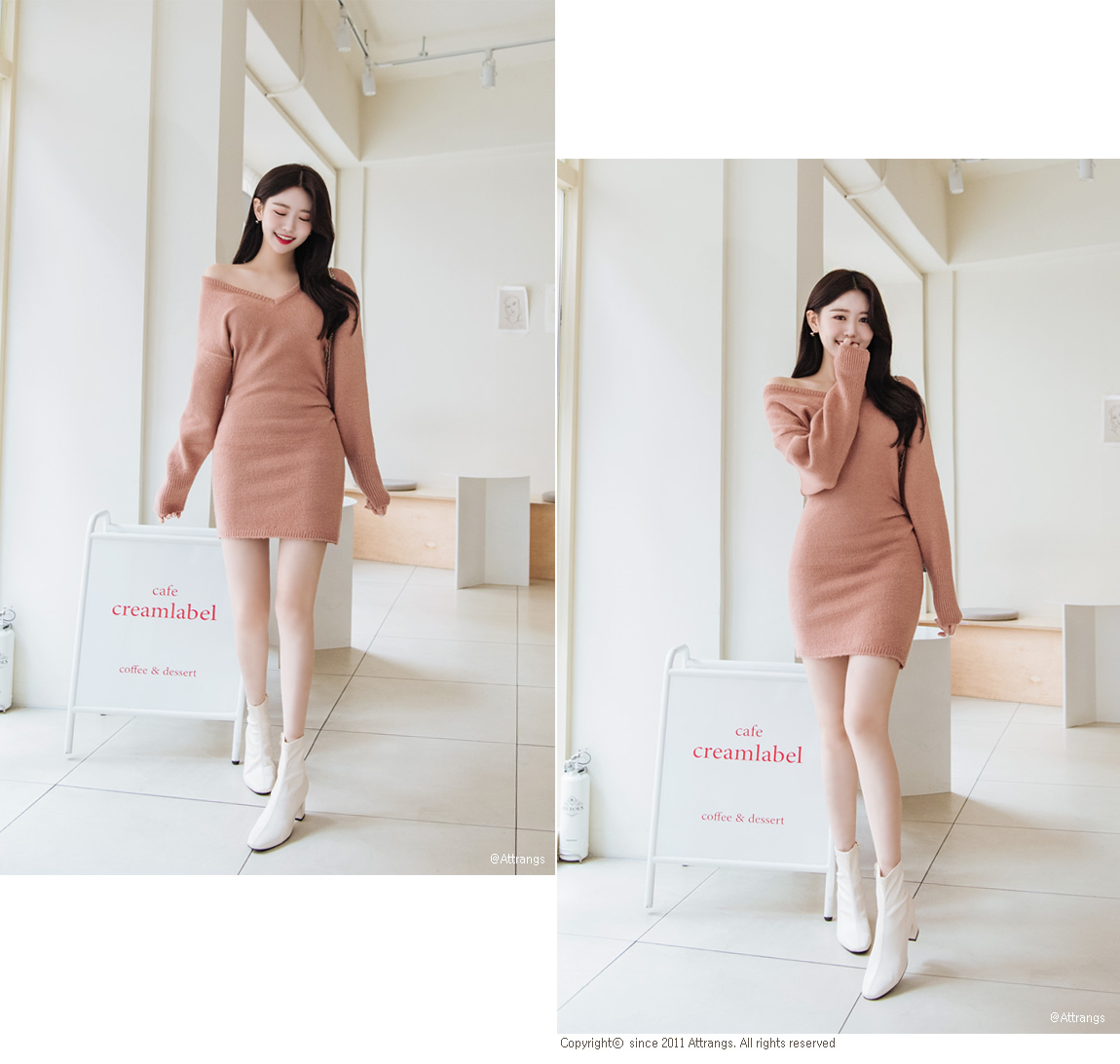 TYPE
Coat / コート / 大衣
FABRIC
Polyester / ポリエステル / 聚酯 (70%)
Wool / ウール / 羊毛 (30%)

COLOR
SIZE
총기장
(Free) 114 cm / 44.9 in

가슴단면
(Free) 49 cm / 19.3 in

어깨소매길이
(Free) 68.5 cm / 27 in

소매단면
(Free) 21 cm / 8.3 in

트임
(Free) 32.5 cm / 12.8 in


COUNTRY (ORIGIN) MANUFACTURED
한국 / South Korea (韓国)