"Daily handmade half coat with no collar"
♥ MD COMMENT
The coat is made with high quality materials
that's light and has neat details.
It matches well with any top, bottom or
dress and it comes with different colors
so feel free to choose according to your taste.
♥ DETAIL TIP
Roll up the sleeves to create a
different mood. It's great to wear it
during winter season and it's also
great to layer it with other items.
Plus, it's easy to wear with the
help of the front snap buttons.
♥ SIZE TIP
It's prepared in FREE size
so please refer to the detailed size below.
It's recommended for size 44~66
Please note that size and fit will differ
according to individual body shape.
★ It is recommended to do dry cleaning only
────────────────────────
MATERIAL : WOOL 90% + NYLON 10%
Material : average, Transparency : none
Flexibility : none, Linings : none
Washing method : dry clean, separate wash
Please avoid using washing machine and dryer
────────────────────────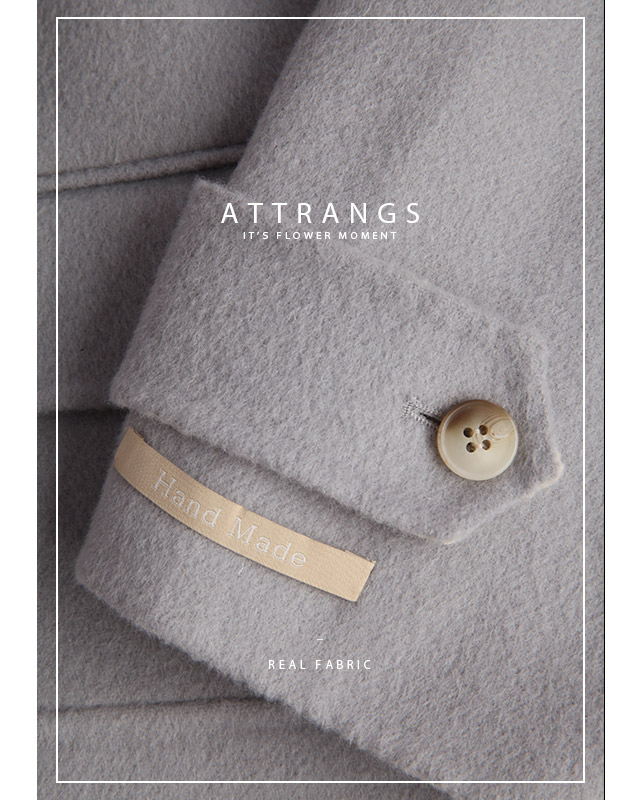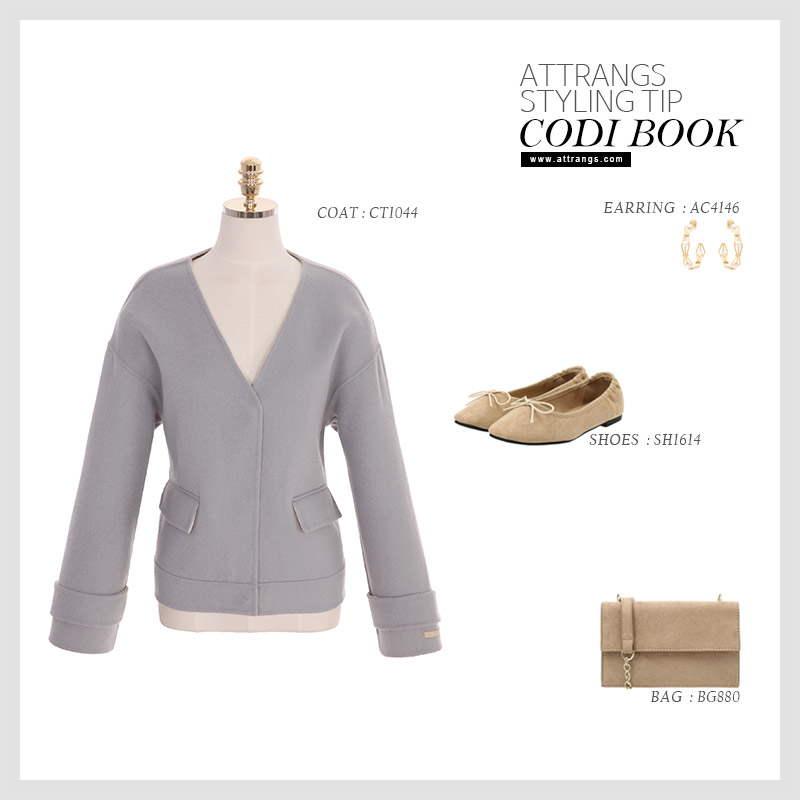 TYPE
Coat / コート / 大衣
FABRIC
Wool / ウール / 羊毛 (90%)
Nylon / ナイロン / 尼龙 (10%)

COLOR
Beige,SkyBlue,Check
ベージュ,スカイブルー,チェック
米色,淡蓝色,检查模式
SIZE
총기장
(Free) 60 cm / 23.6 in

가슴단면
(Free) 55 cm / 21.7 in

암홀단면
(Free) 25 cm / 9.8 in

소매기장
(Free) 49 cm / 19.3 in

어깨단면
(Free) 53 cm / 20.9 in

트임
(Free) cm / 0 in


COUNTRY (ORIGIN) MANUFACTURED
한국 / South Korea (韓国)