"Stylish double button
back pleats trench coat"
♥ MD COMMENT
Enough with the same old
heavy trench coat!
This light and soft coat can be worn
daily and at any casual event.
Complete your style with this
single item this Autumn season.
♥ DETAIL TIP
The coat is design with light natural silhouette,
double buttons and pleats at the back.
The waist belt is removable and can be used
to make the waistline look slim.
The back pleats adds a unique charm to the
look and can coordinate with any outfits.
♥ SIZE TIP
It's prepared in M, L size
so please refer to the detailed size below.
It's recommended for
M size to wear size 44~55 and
L size to wear size 55.5~66.5
* Those who wore size S, select size M and
for those who wore size M, select size L.
The model's height is 163 cm and
has a body size of 44.
★ Recommended to do dry cleaning.
────────────────────────
MATERIAL : POLYESTER 100%
Material : average, Transparency : none
Flexibility : none, Linings : given
Washing method : Dry clean and separate wash
Please avoid using washing machine and dryer.
────────────────────────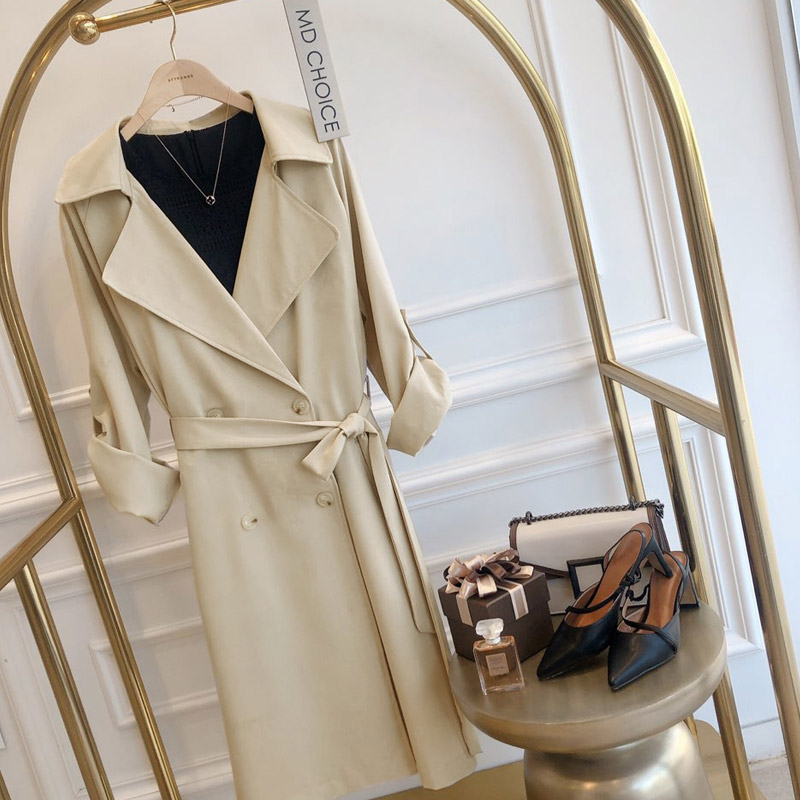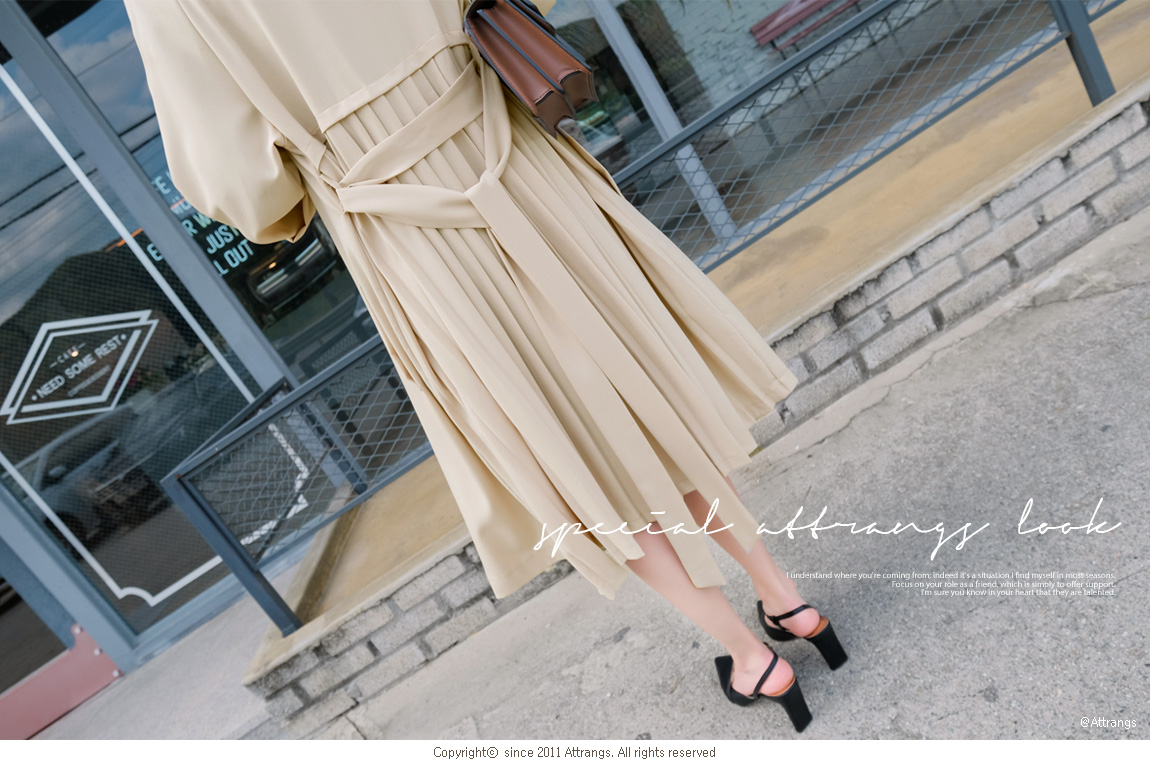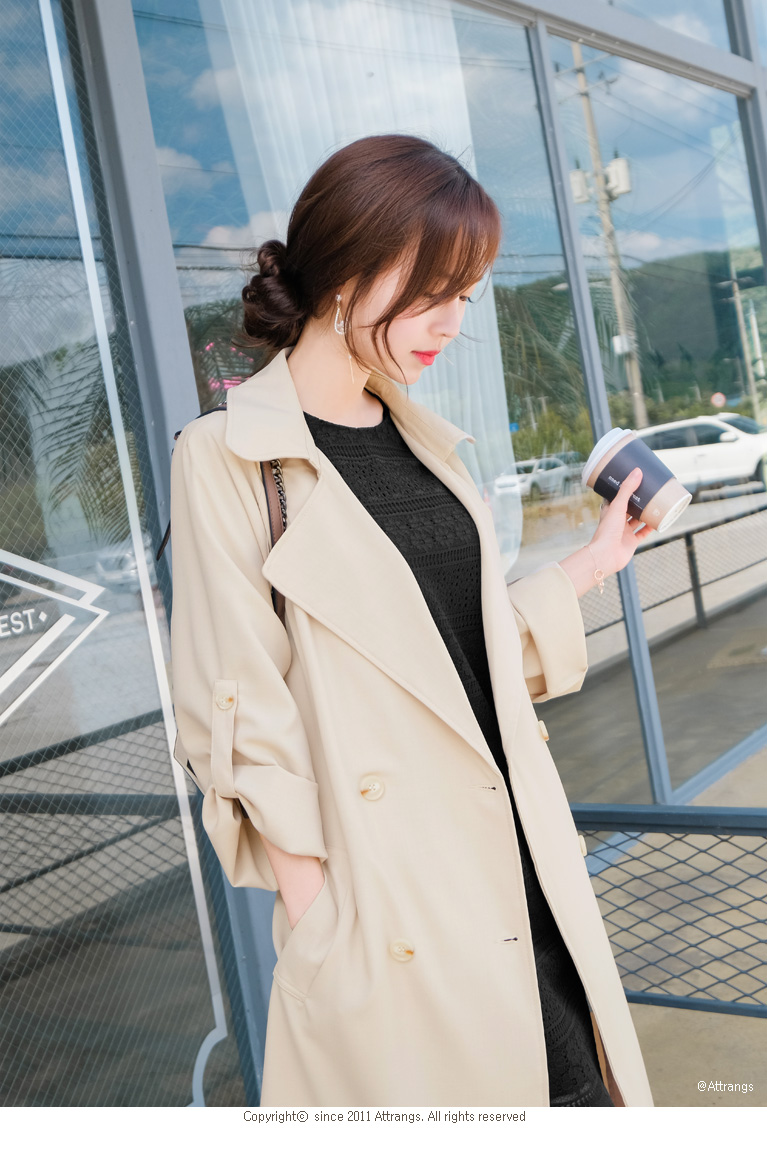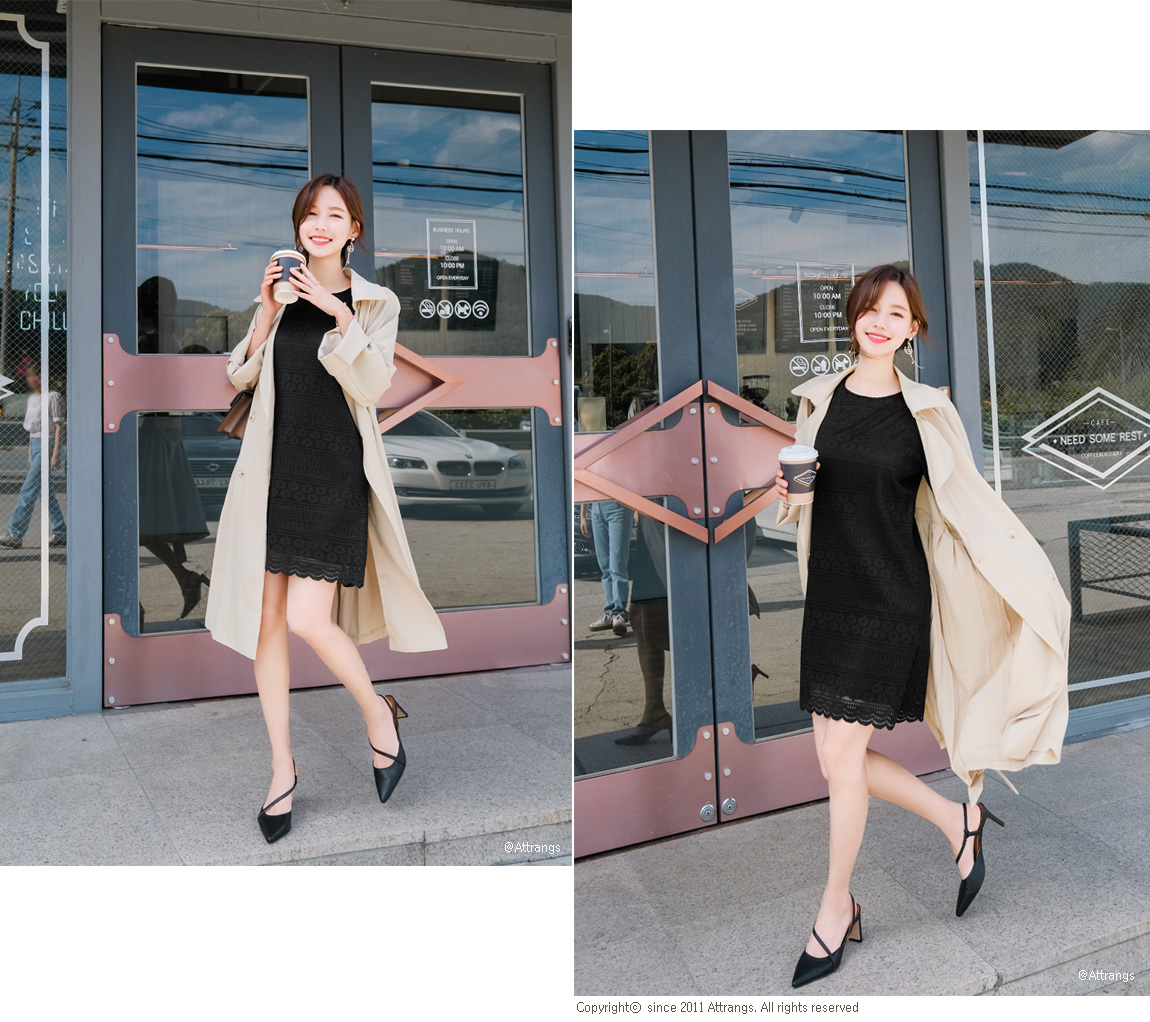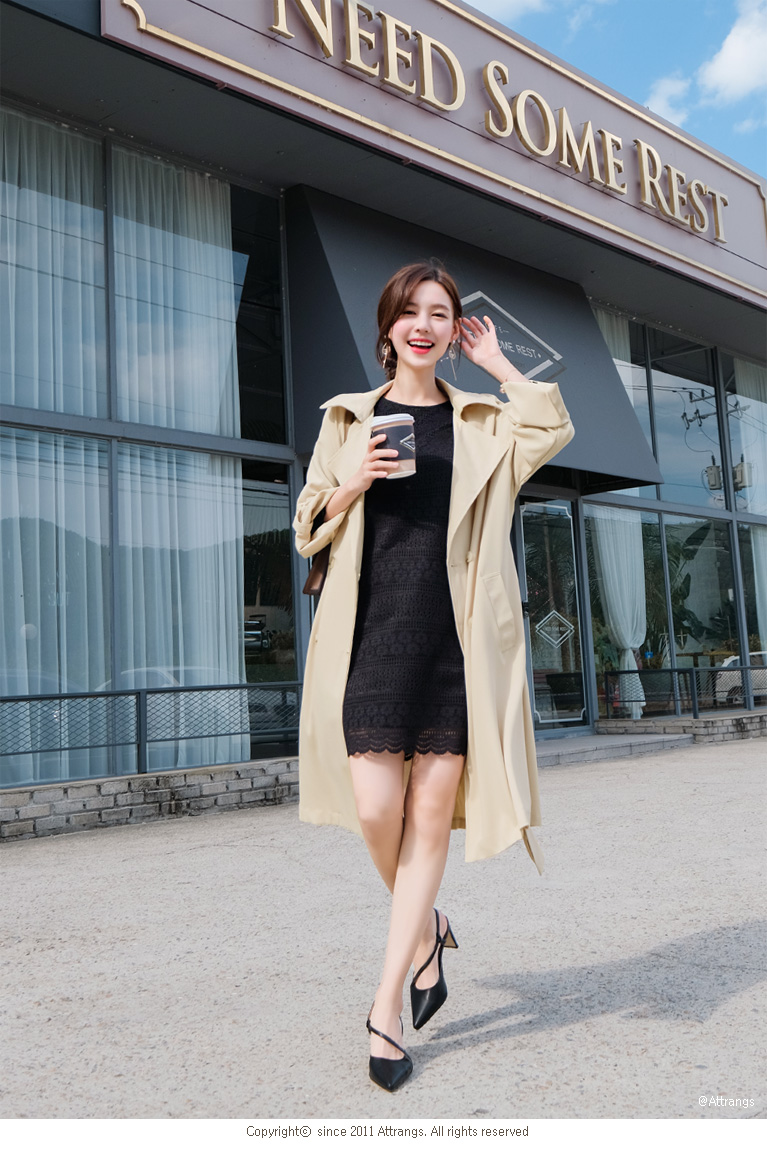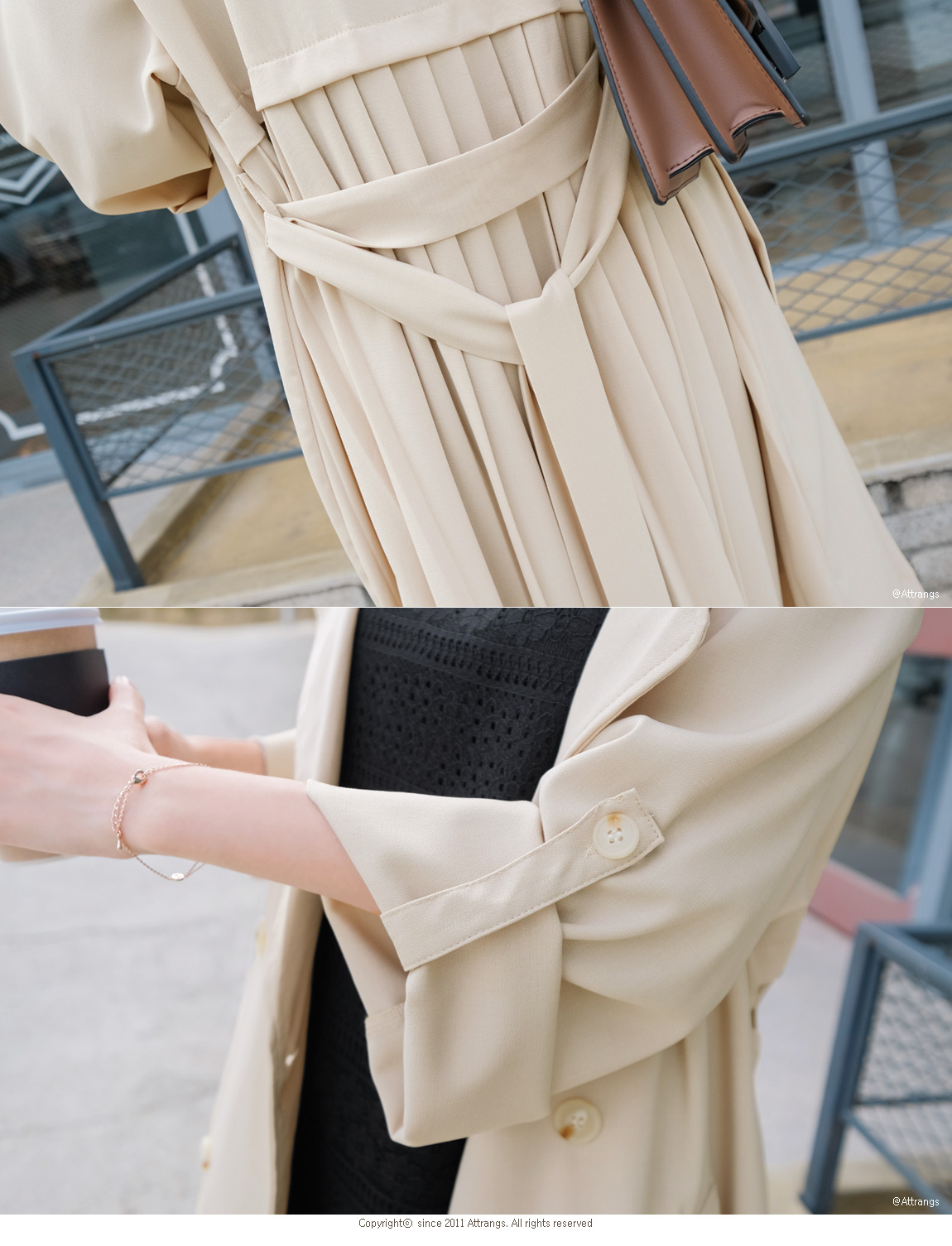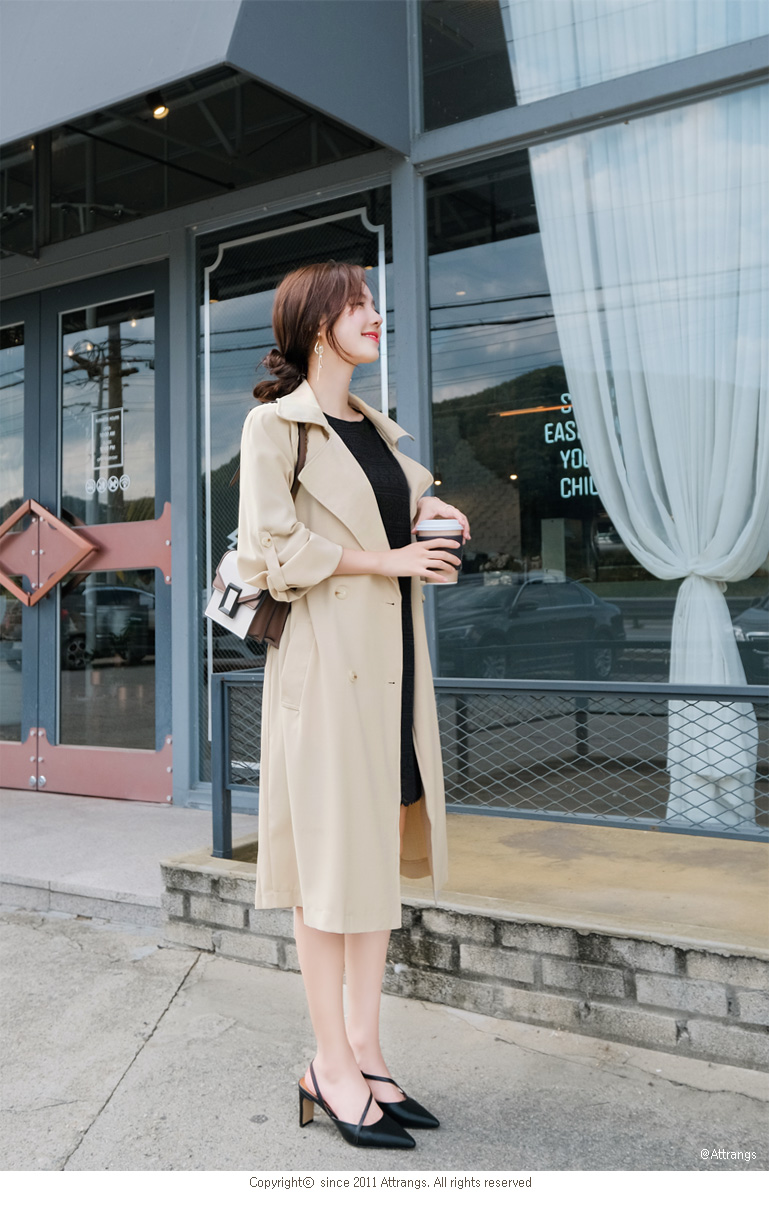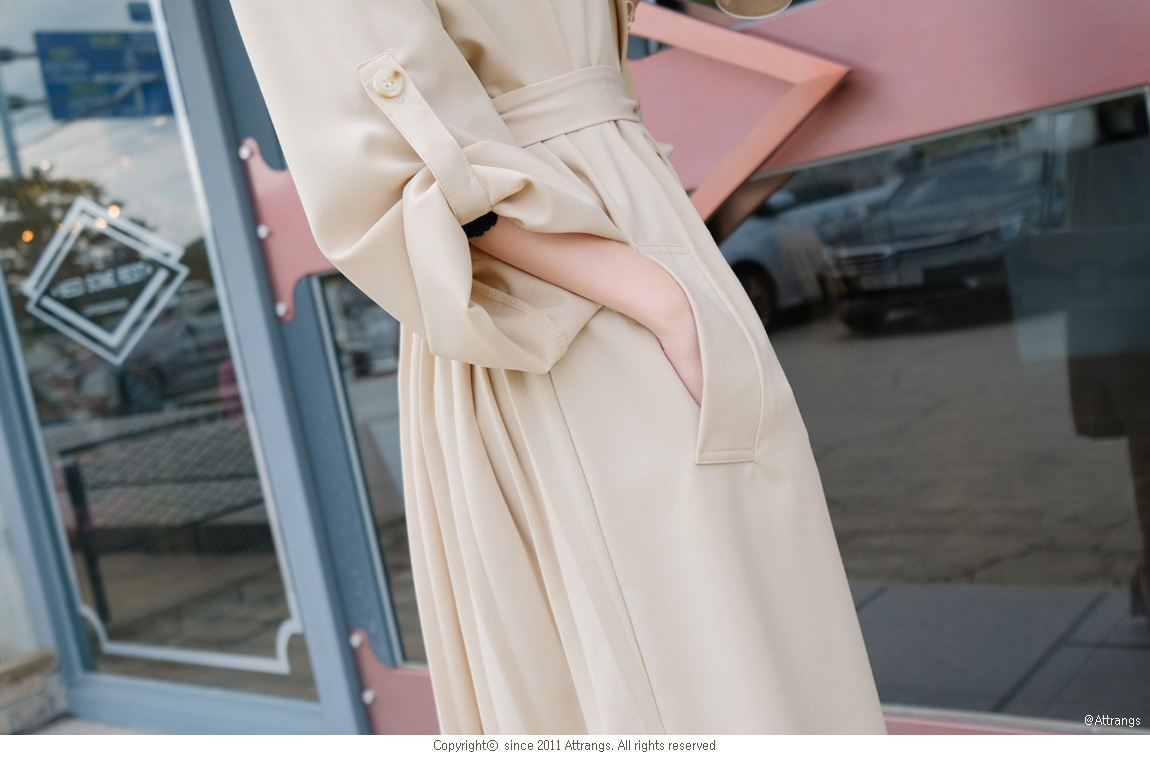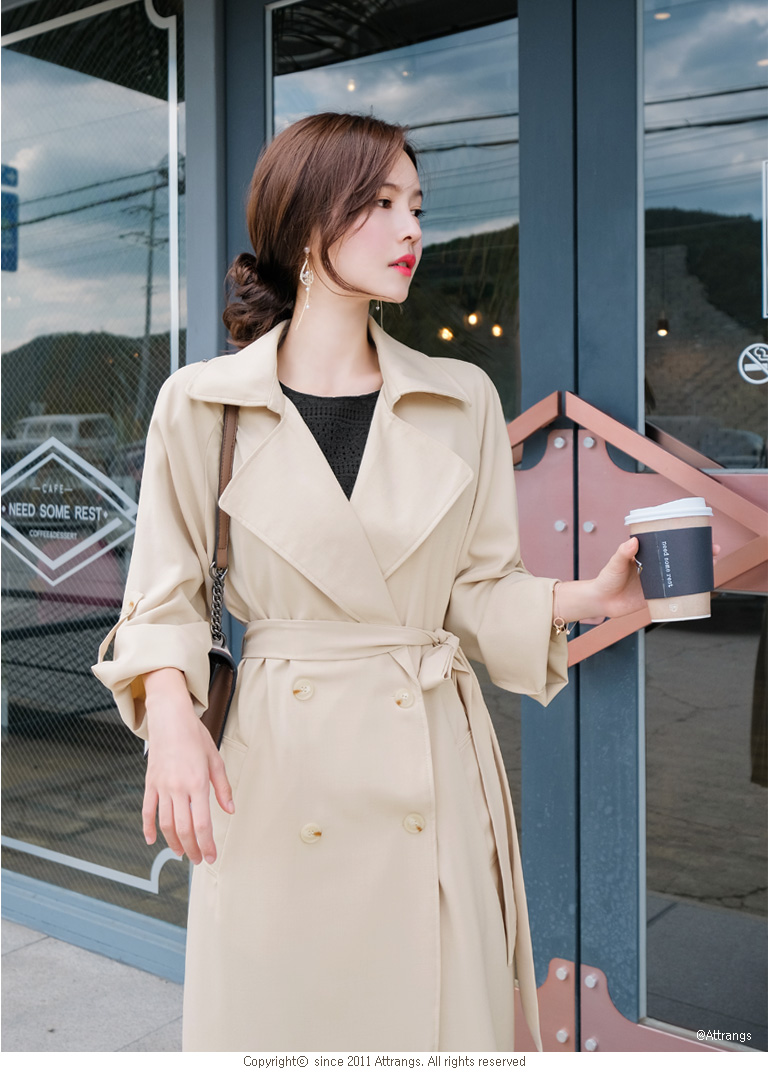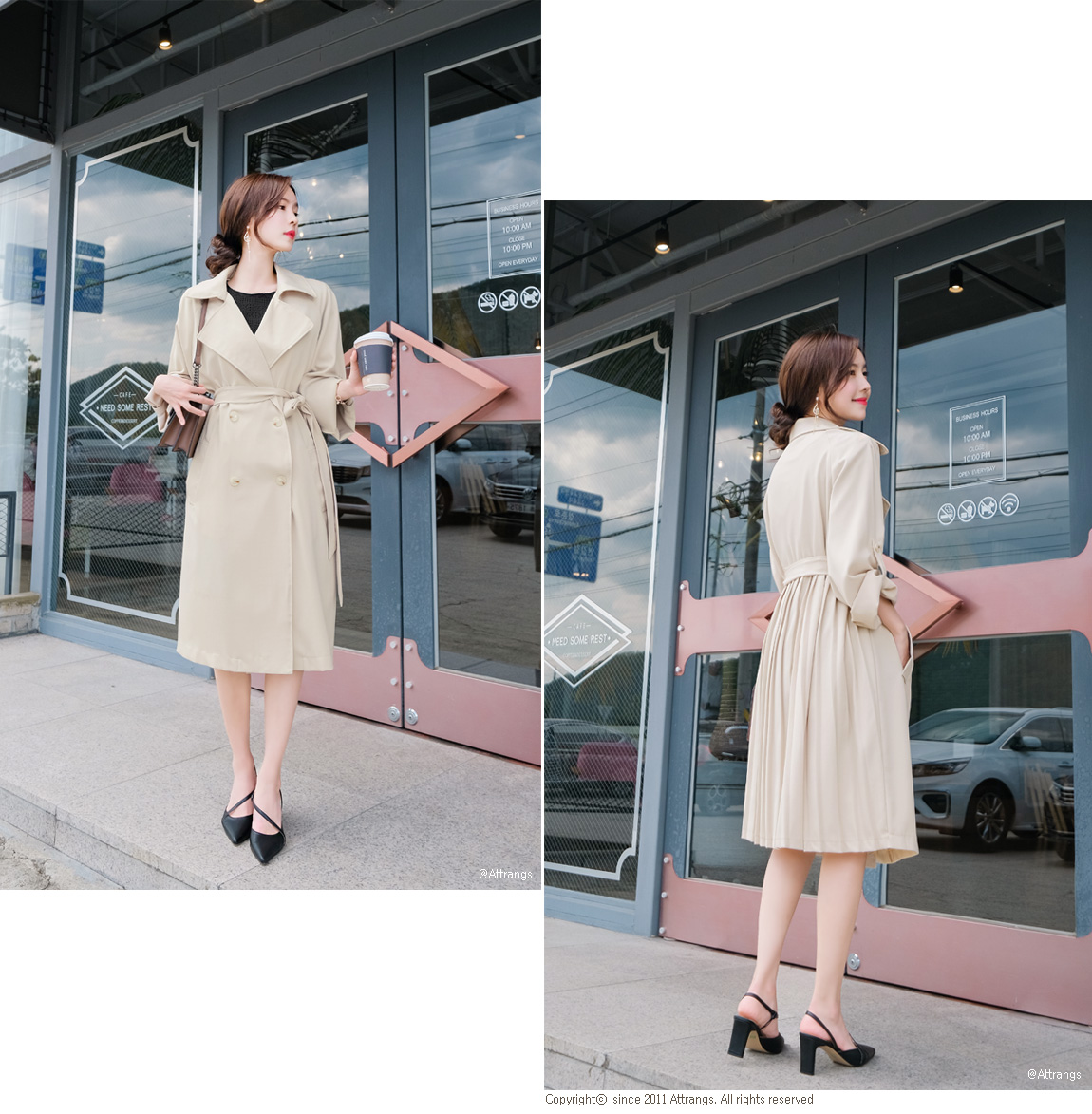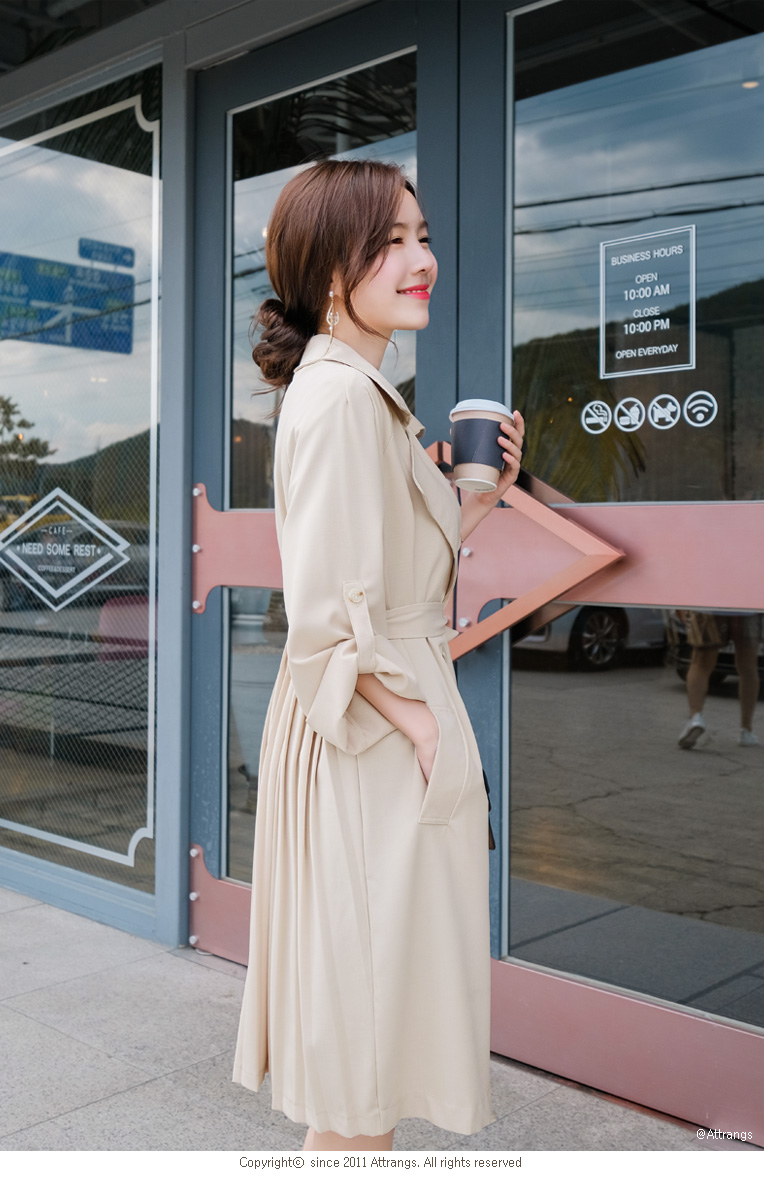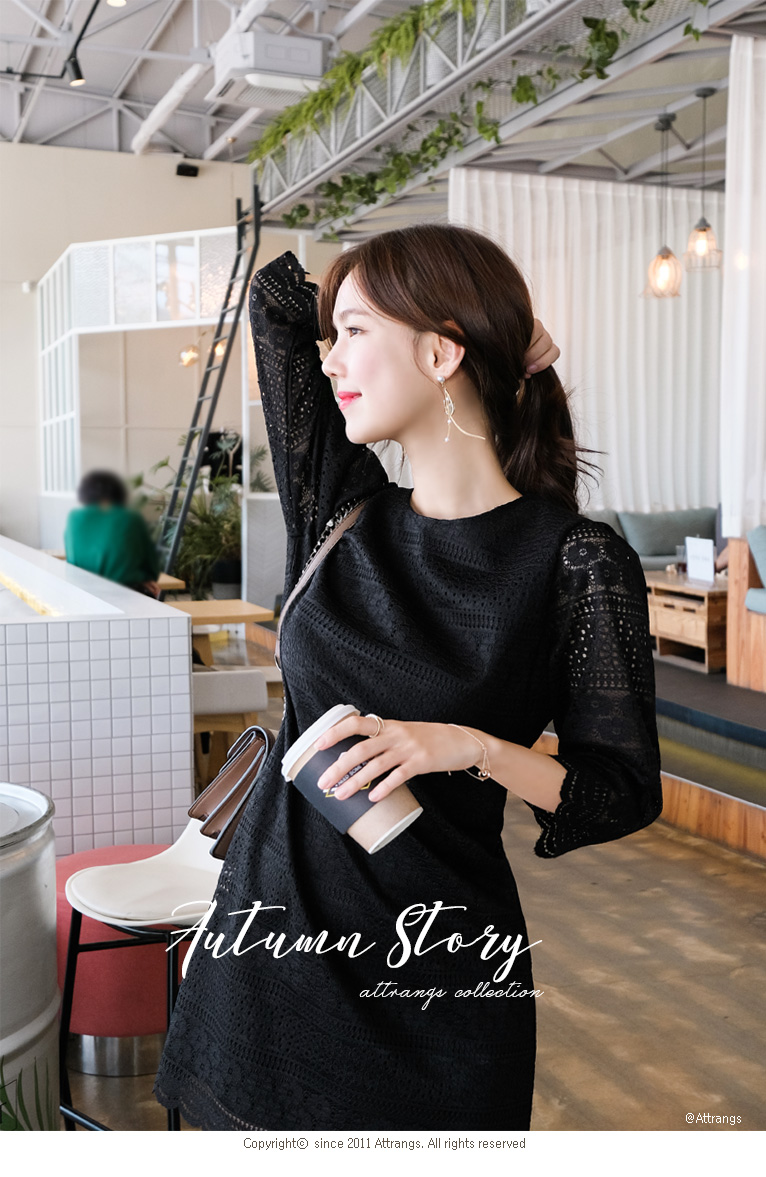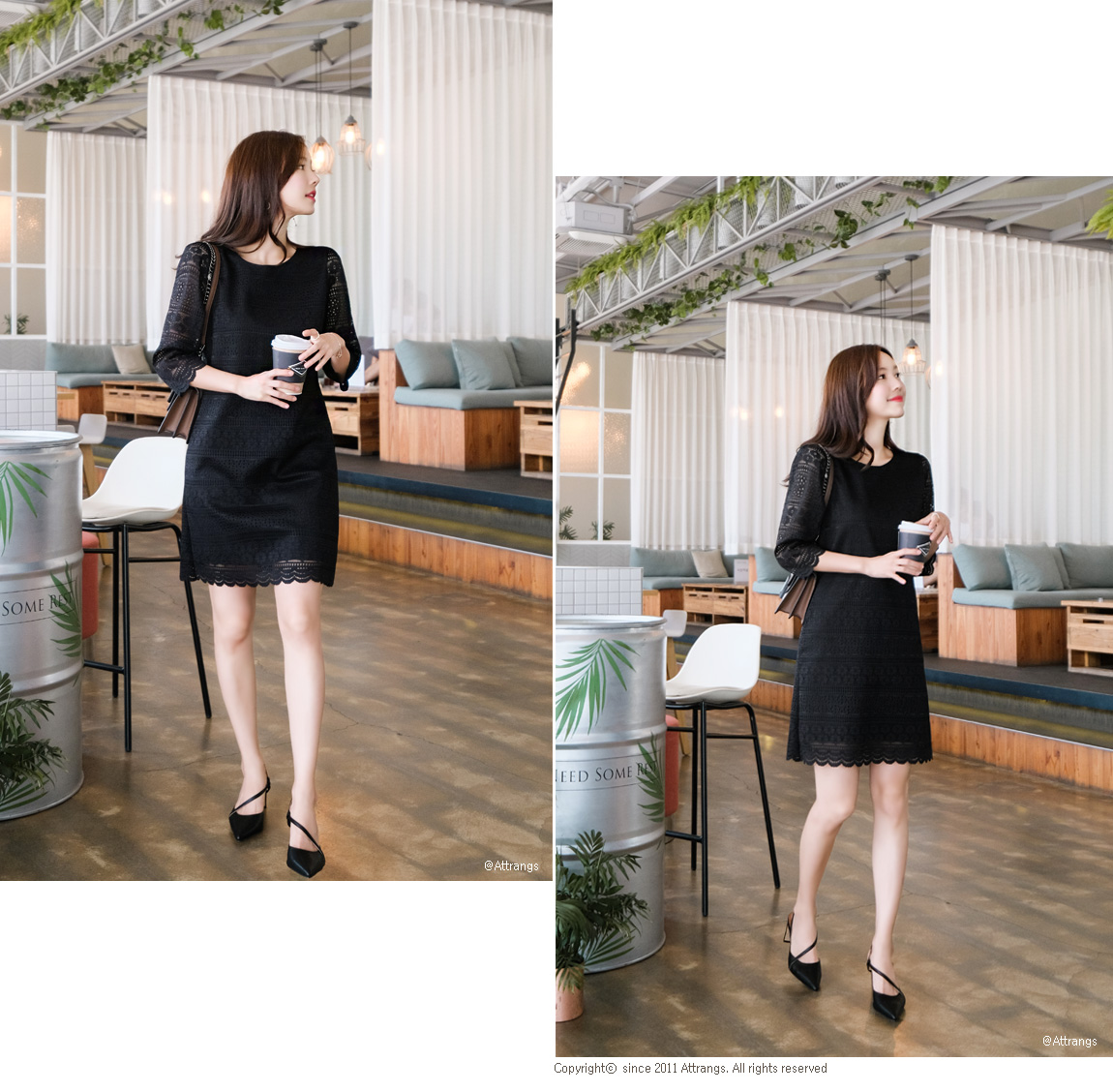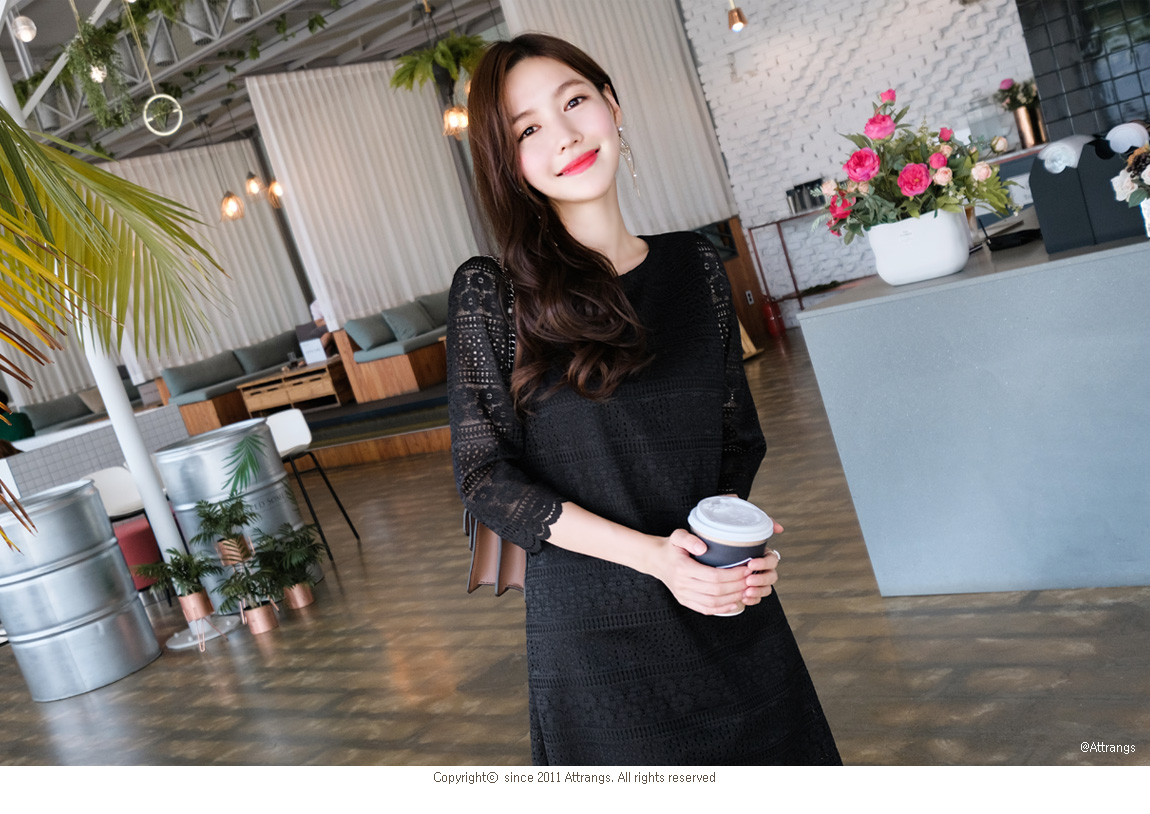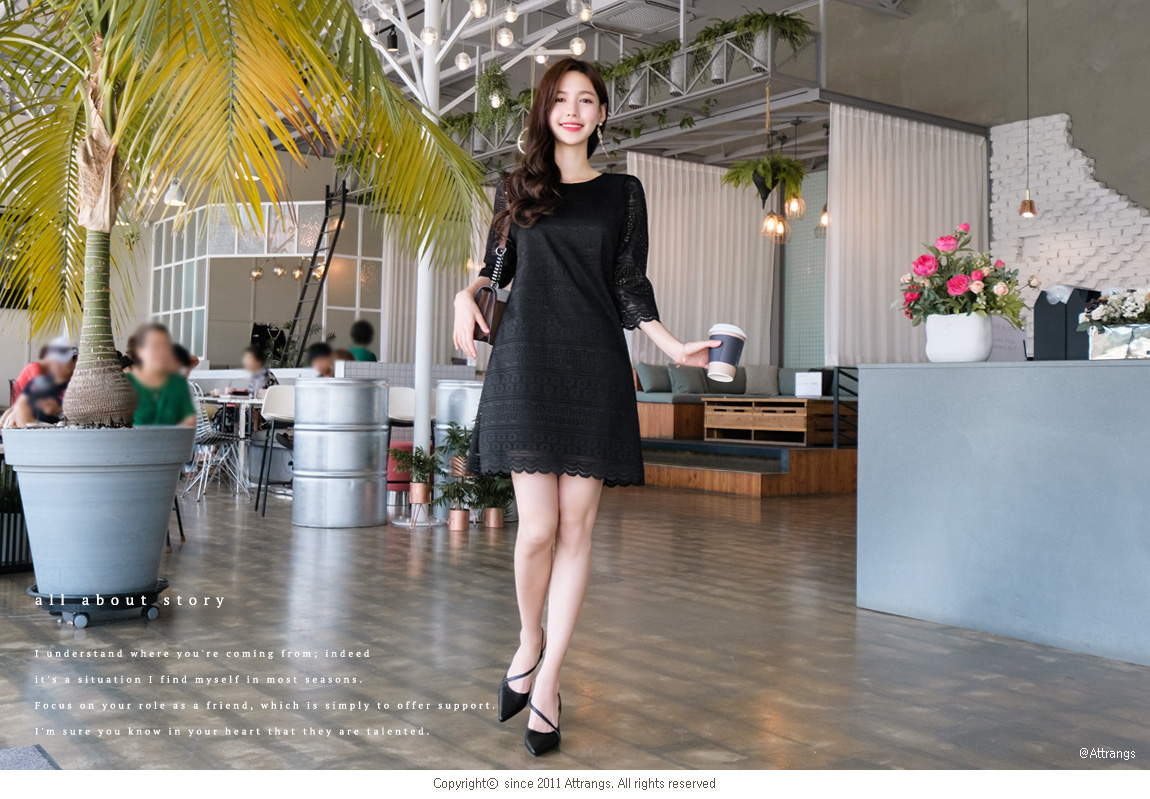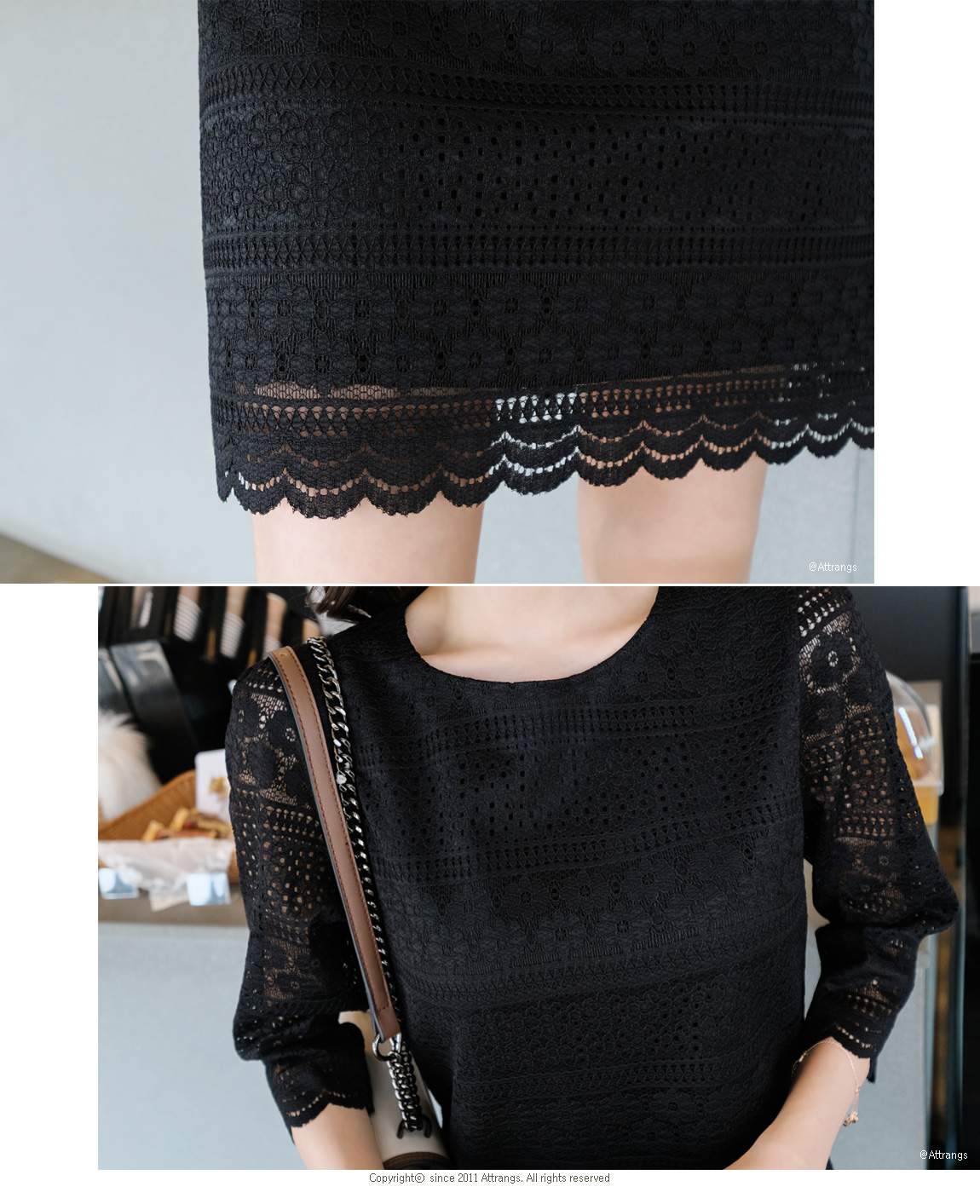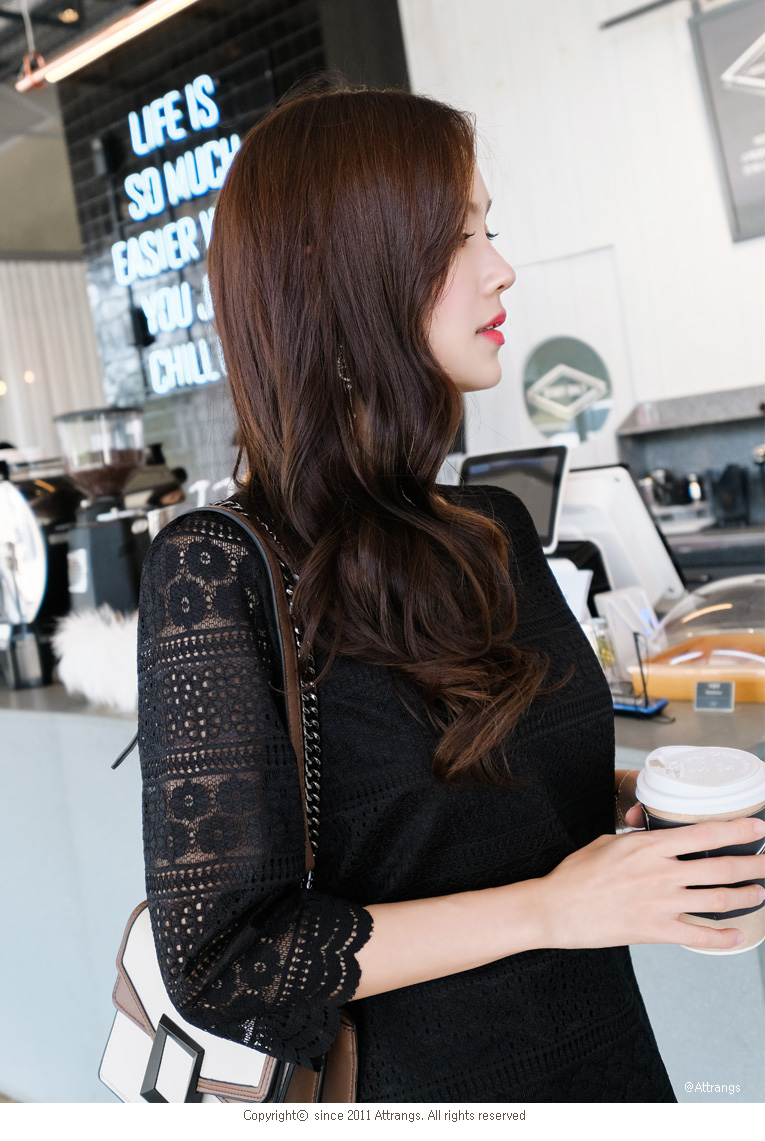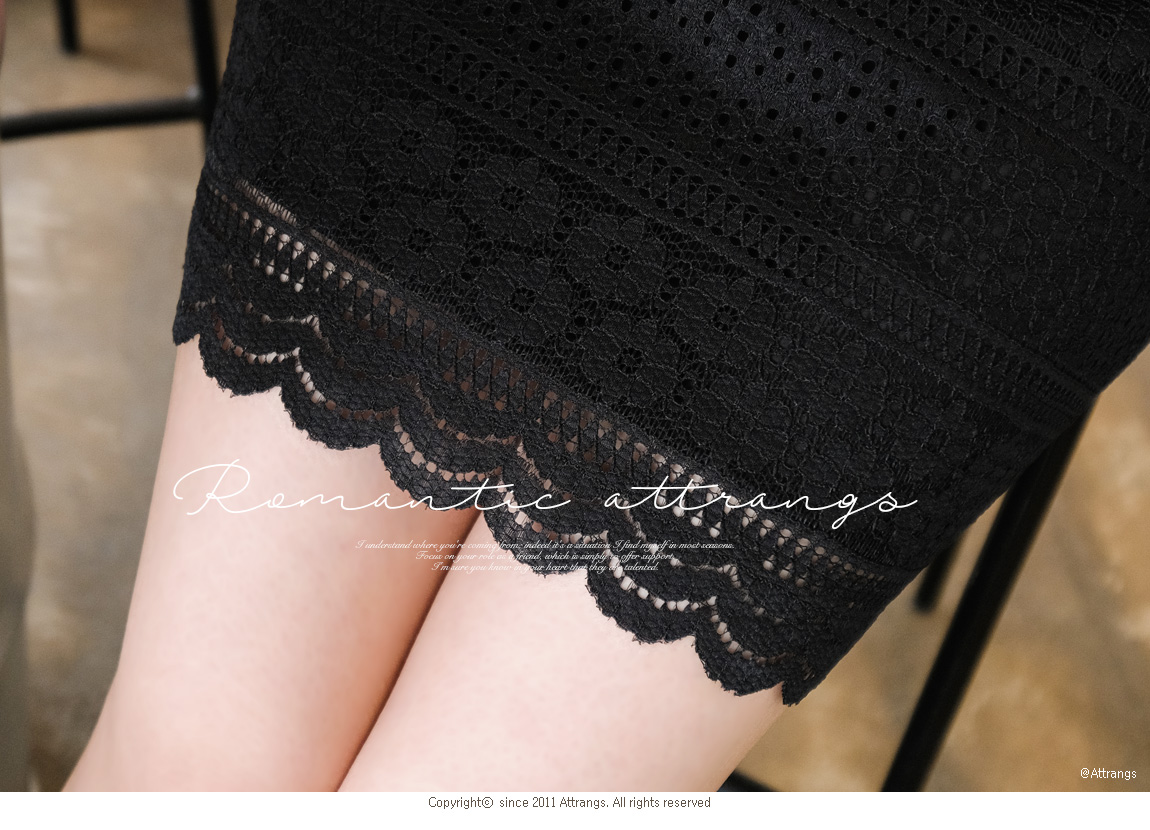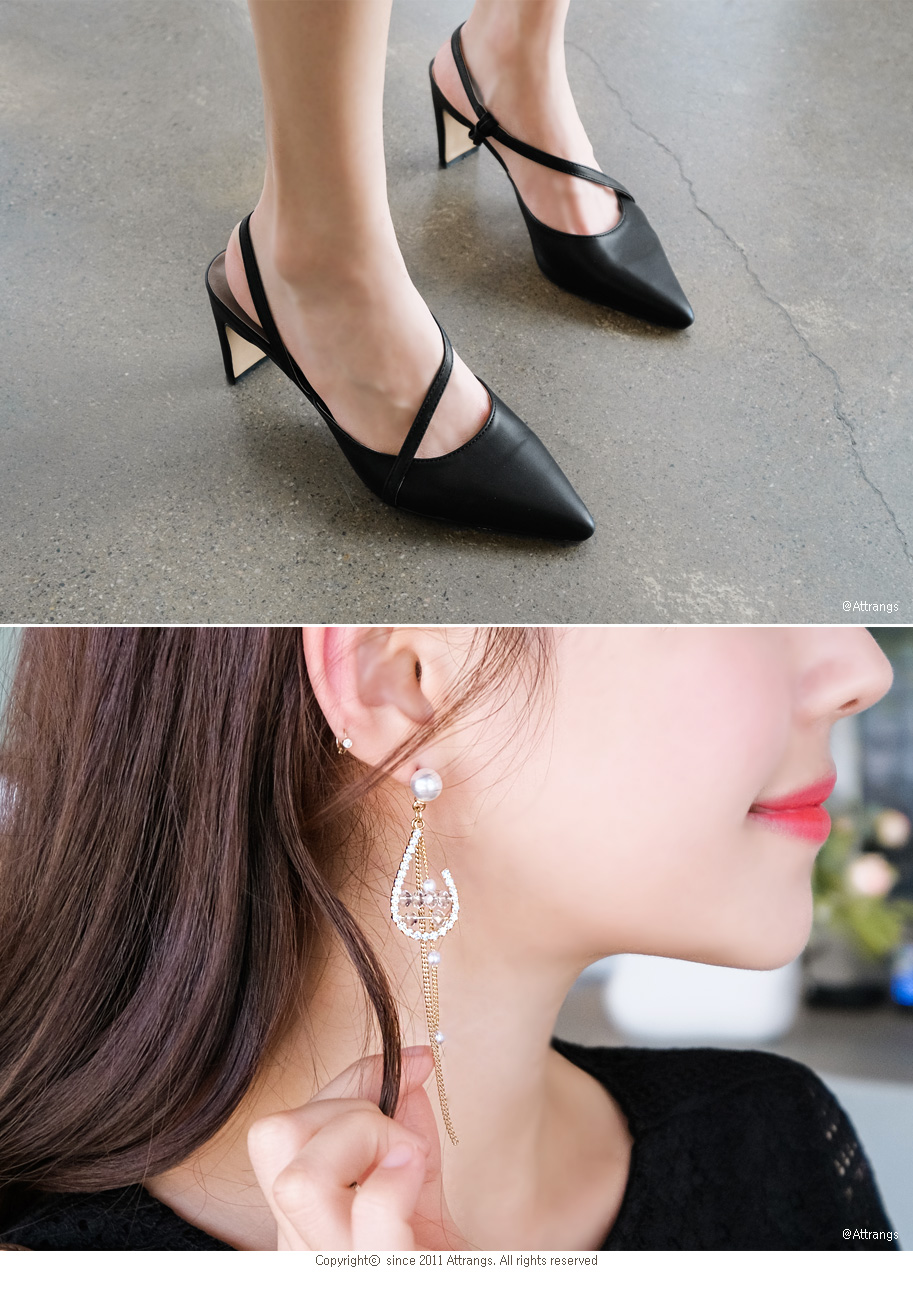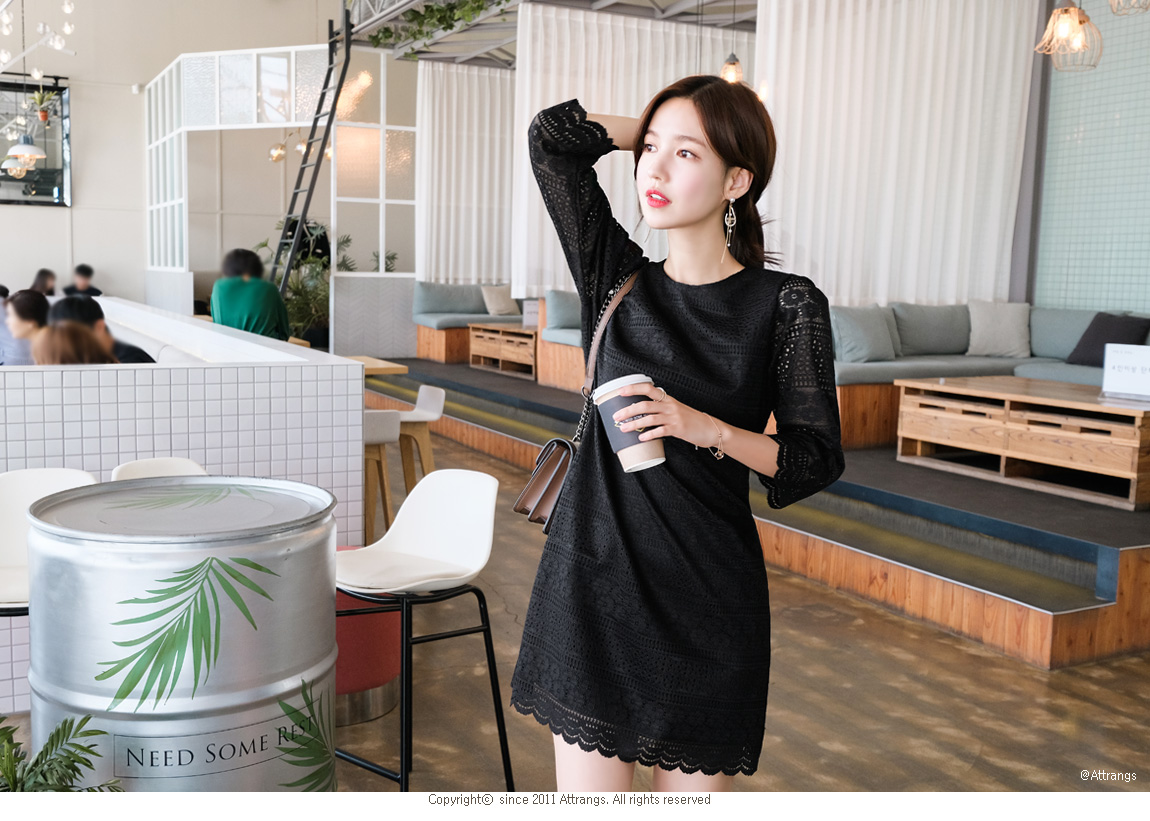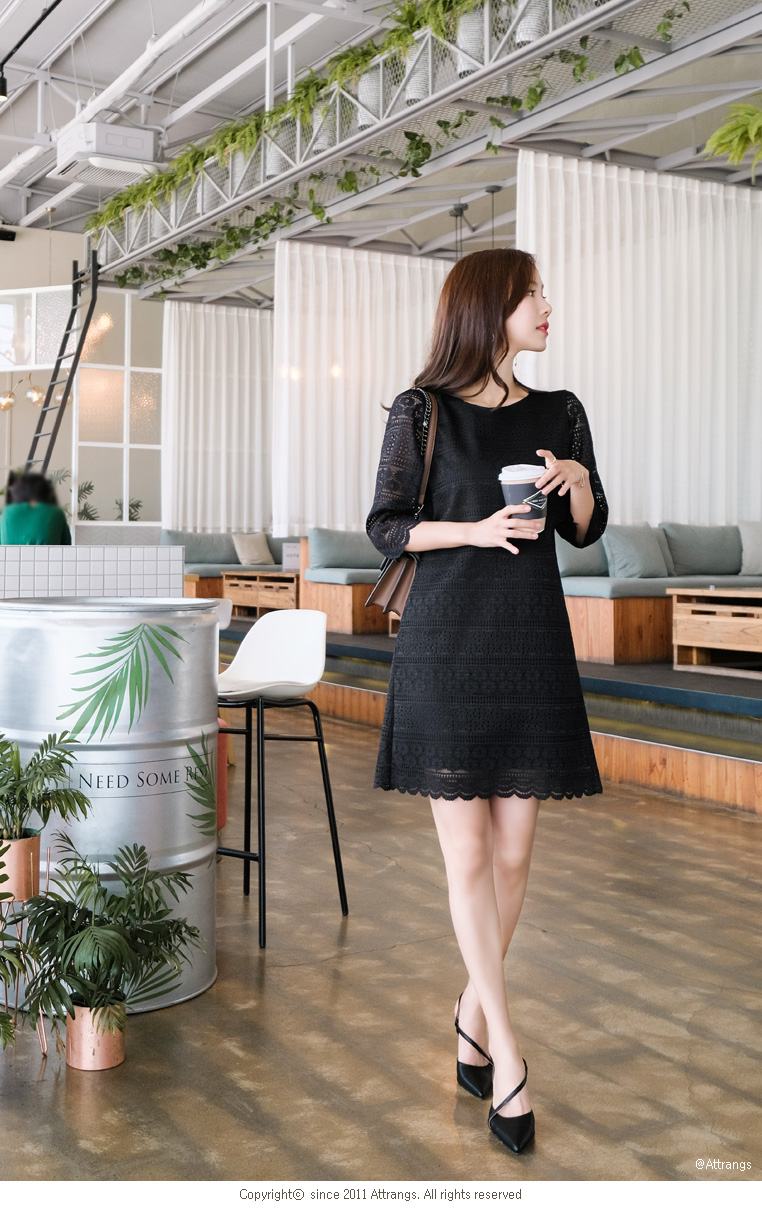 TYPE
Coat / コート / 大衣
FABRIC
Polyester / ポリエステル / 聚酯 (100%)

COLOR
SIZE
총기장
(M) 100 cm / 39.4 in
(L) 100 cm / 39.4 in

가슴단면
(M) 56 cm / 22 in
(L) 58 cm / 22.8 in

암홀단면
(M) 22 cm / 8.7 in
(L) 24 cm / 9.4 in

소매기장
(M) 65 cm / 25.6 in
(L) 56.5 cm / 22.2 in

어깨단면
(M) 47 cm / 18.5 in
(L) 48 cm / 18.9 in


COUNTRY (ORIGIN) MANUFACTURED
한국 / South Korea (韓国)