"Lovely chiffon shirring tie blouse"
♥ MD COMMENT
This lovely blouse is affordable and trendy!
It matches well with any bottom.
It's a blouse version of the dress
worn in a famous drama called Hotel Delu*a
♥ DETAIL TIP
The blouse is designed with long ribbon
strap along the neckline. You can tie a
ribbon sideways or make a tie in the front.
The shirring detail in the neckline
creates a voluminous look.
★ Due to the light fabric used, the blouse is see-through.
We recommend you to wear skin toned inner piece underneath.
♥ SIZE TIP
It's prepared in FREE size
so please refer to the detailed size below.
It's recommended for size 44~55.5
The model's height is
157 cm with a body size of 44
★ It is recommended to do dry cleaning for the first wash.
Afterwards, lightly hand wash with mild detergent.
────────────────────────
MATERIAL : POLYESTER 100%
Material : thin, Transparency : sheer
Flexibility : none, Linings : none
Washing method : hand wash, dry clean, separate wash
Please avoid using washing machine and dryer
────────────────────────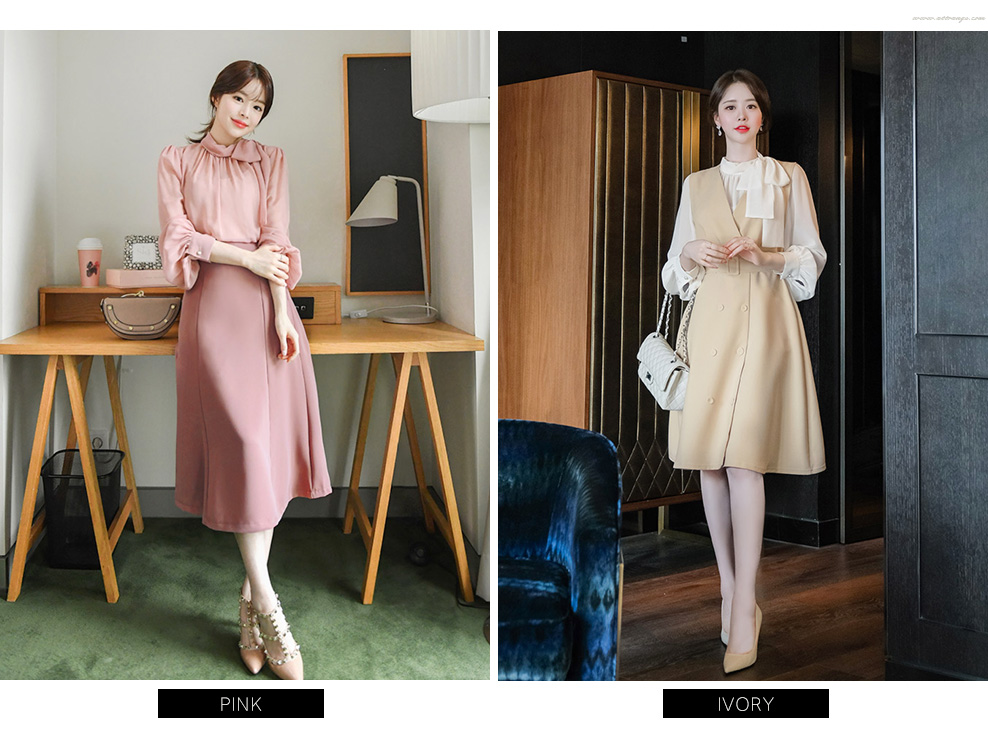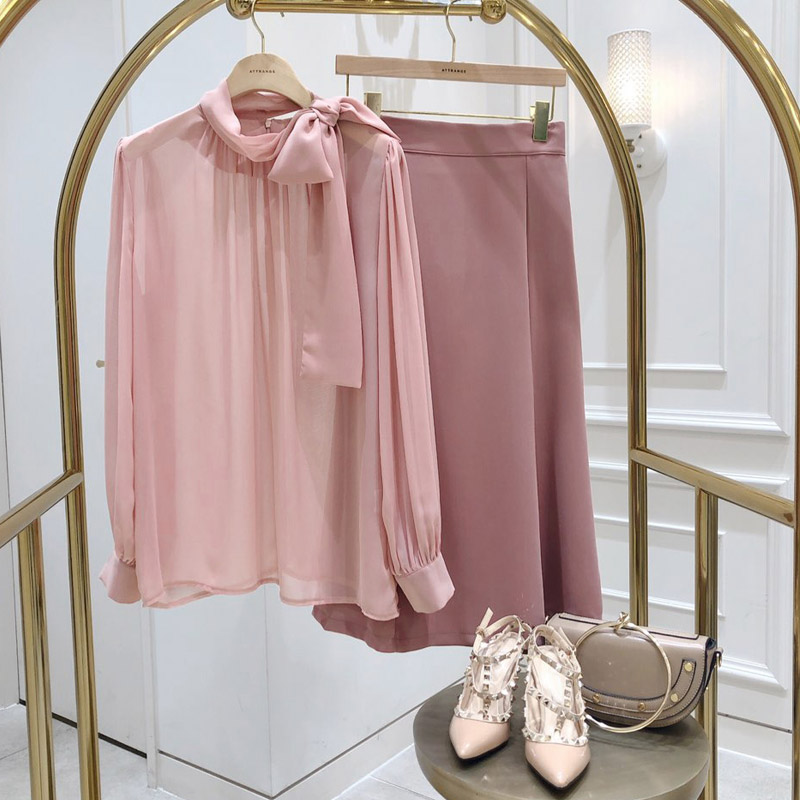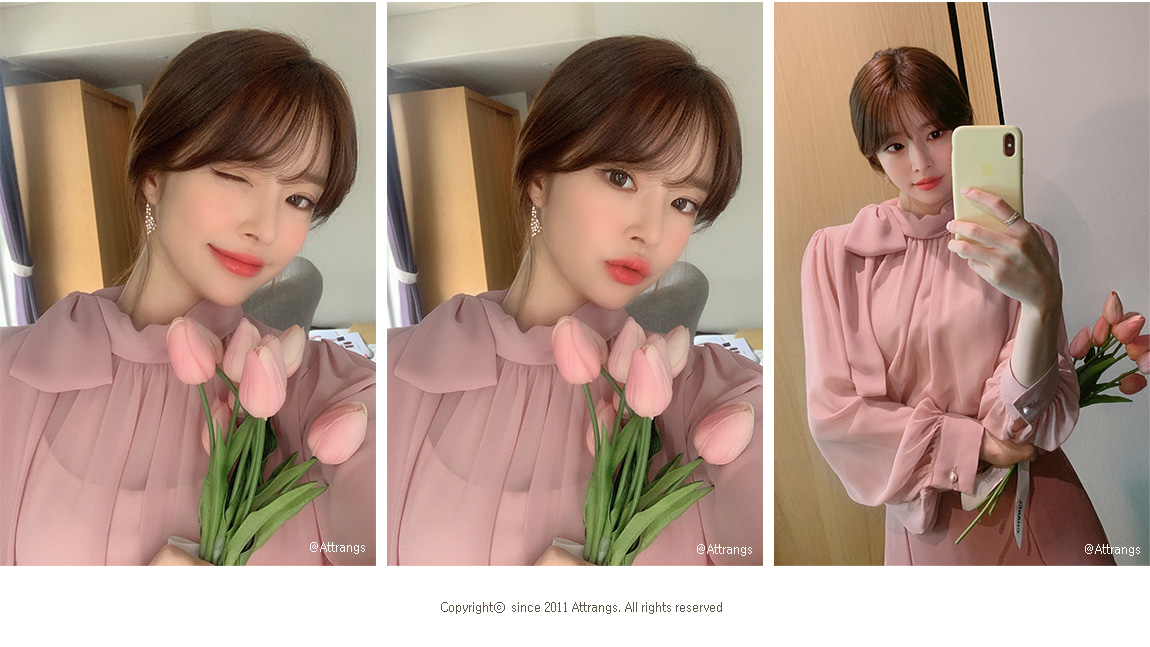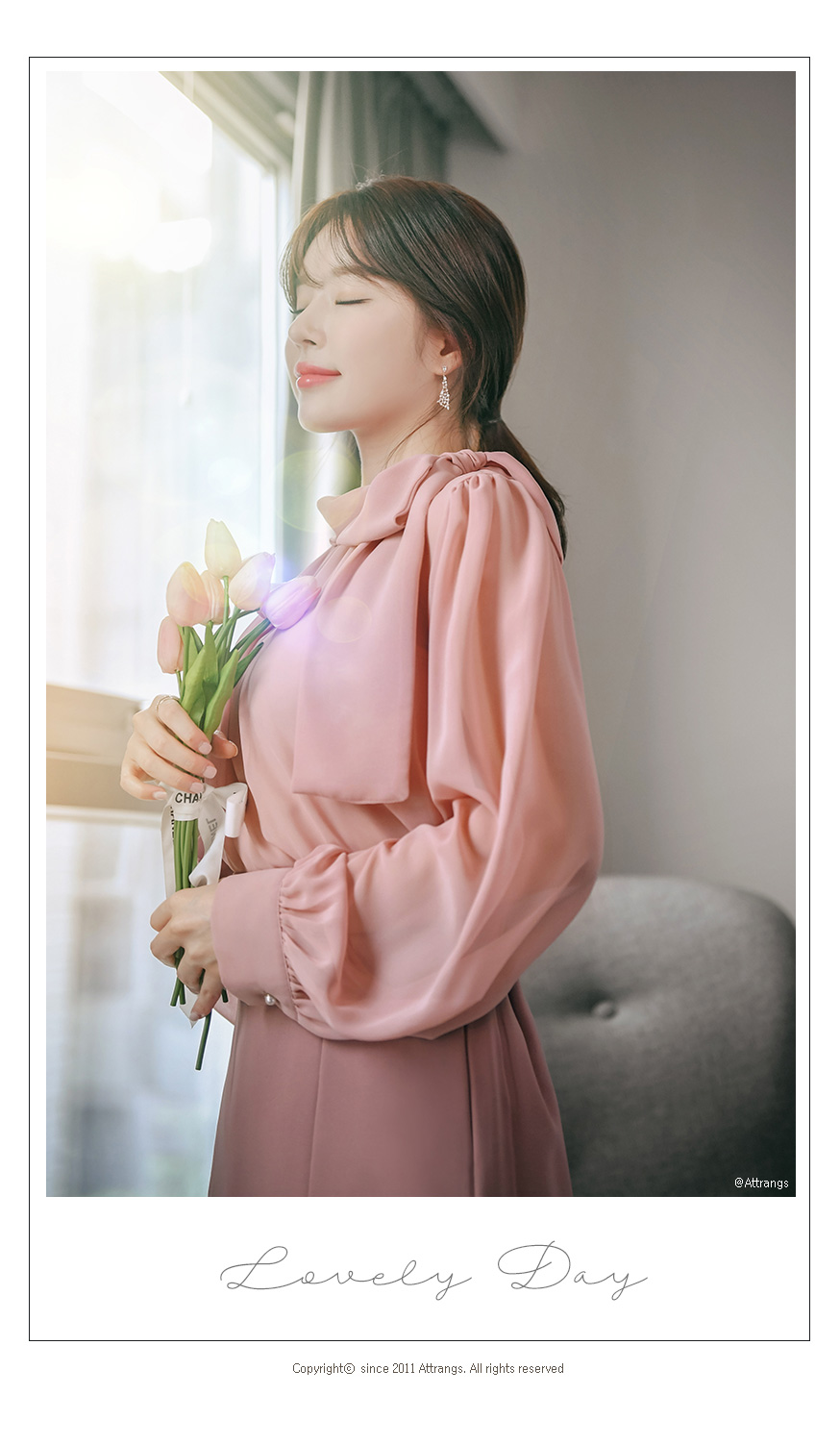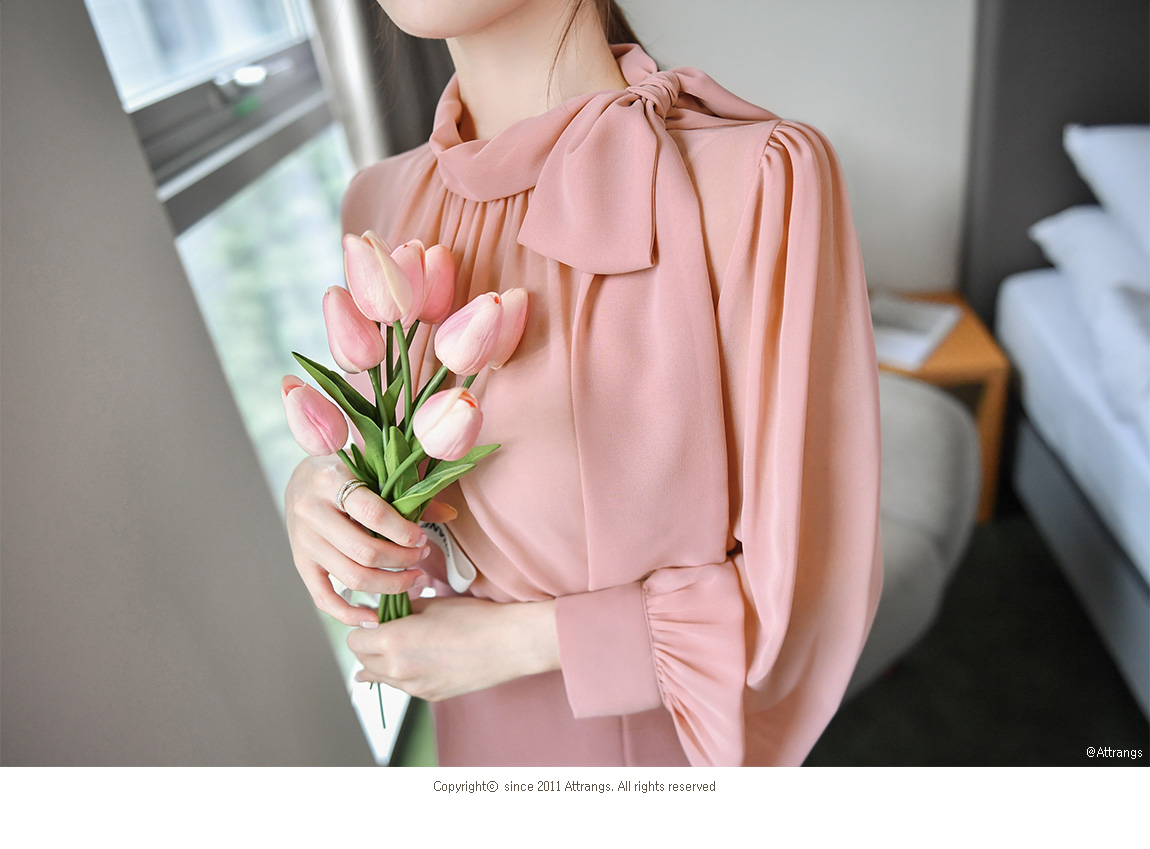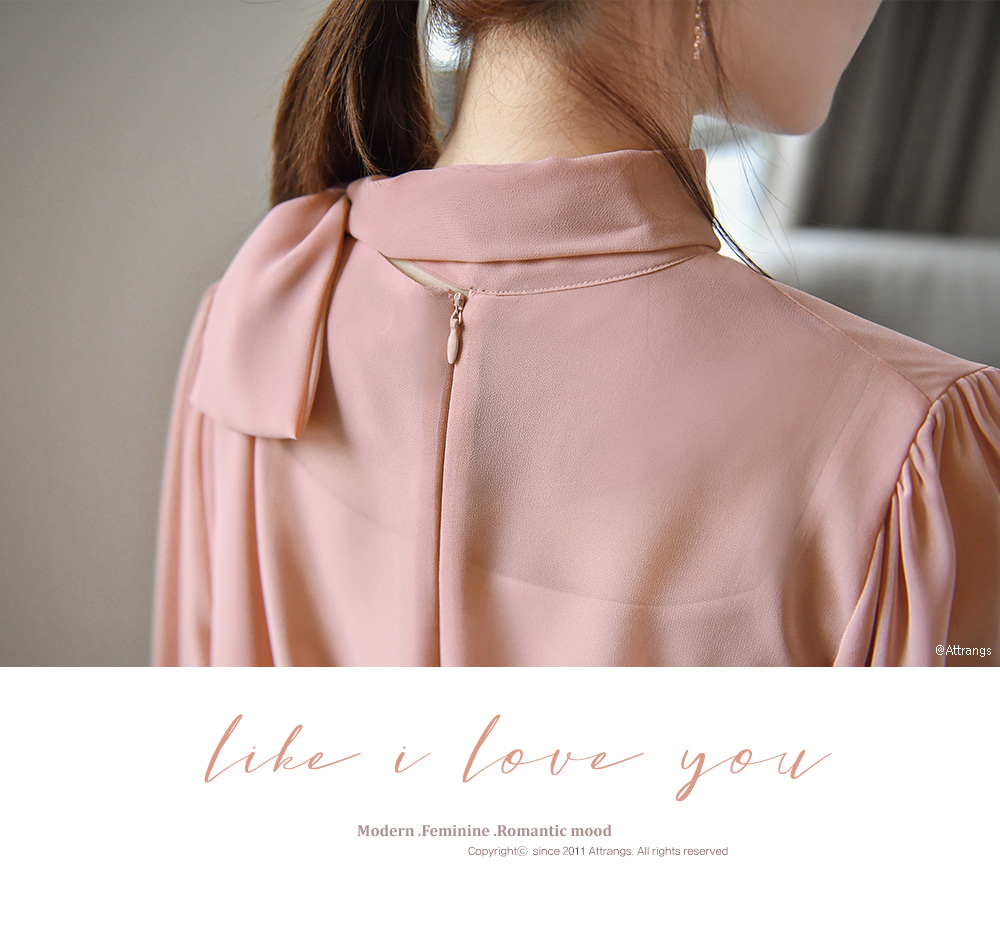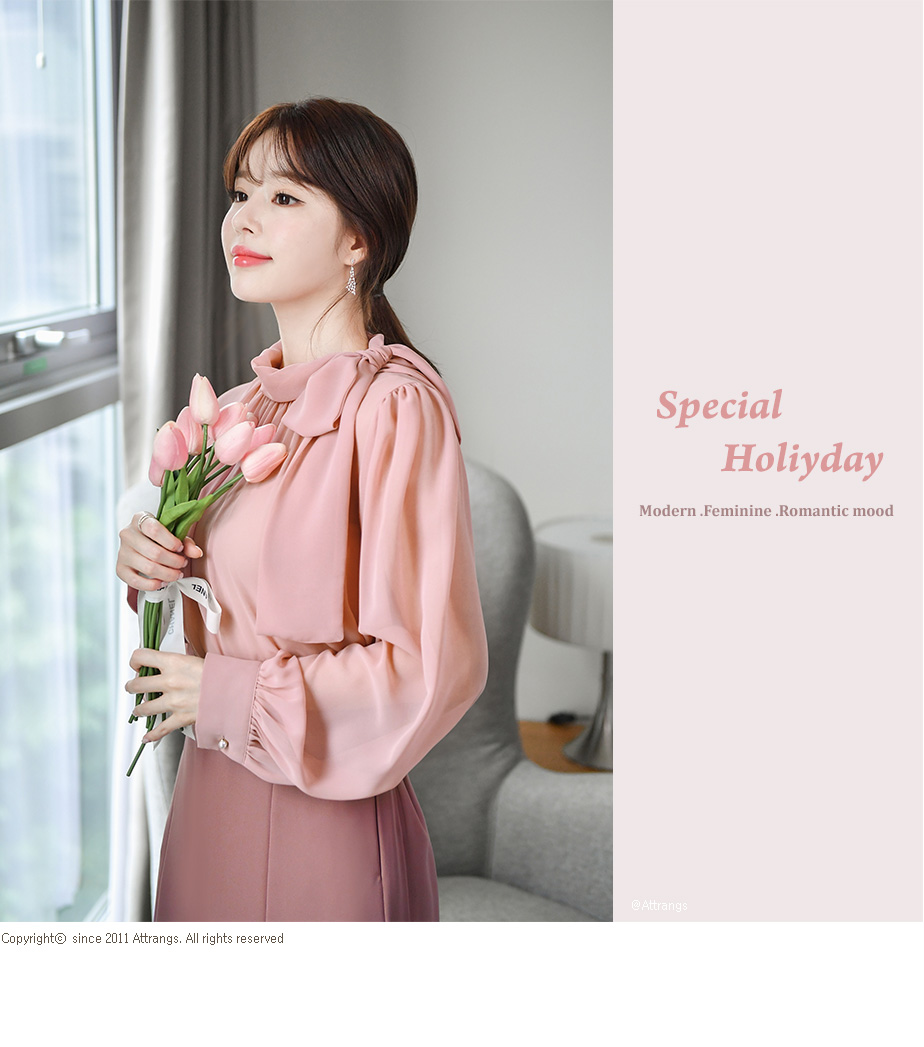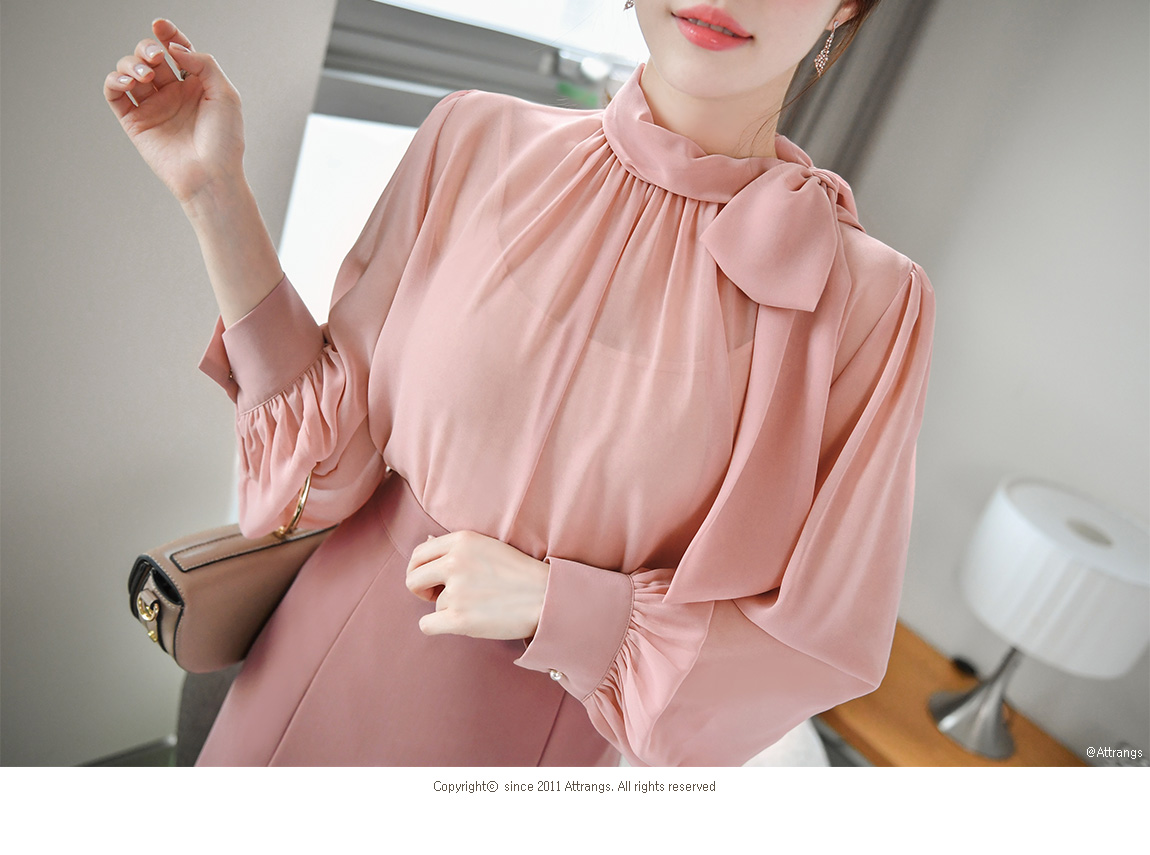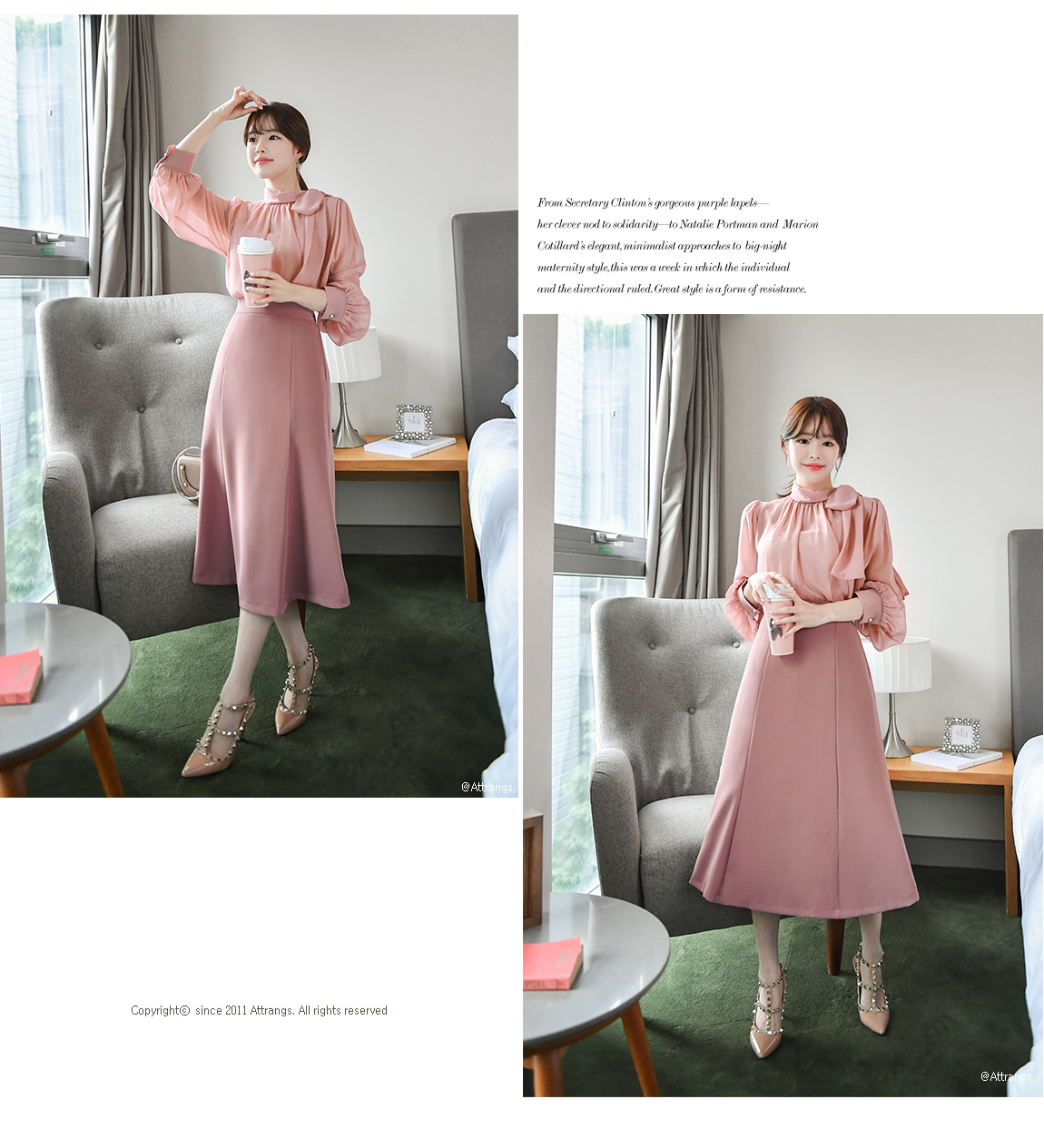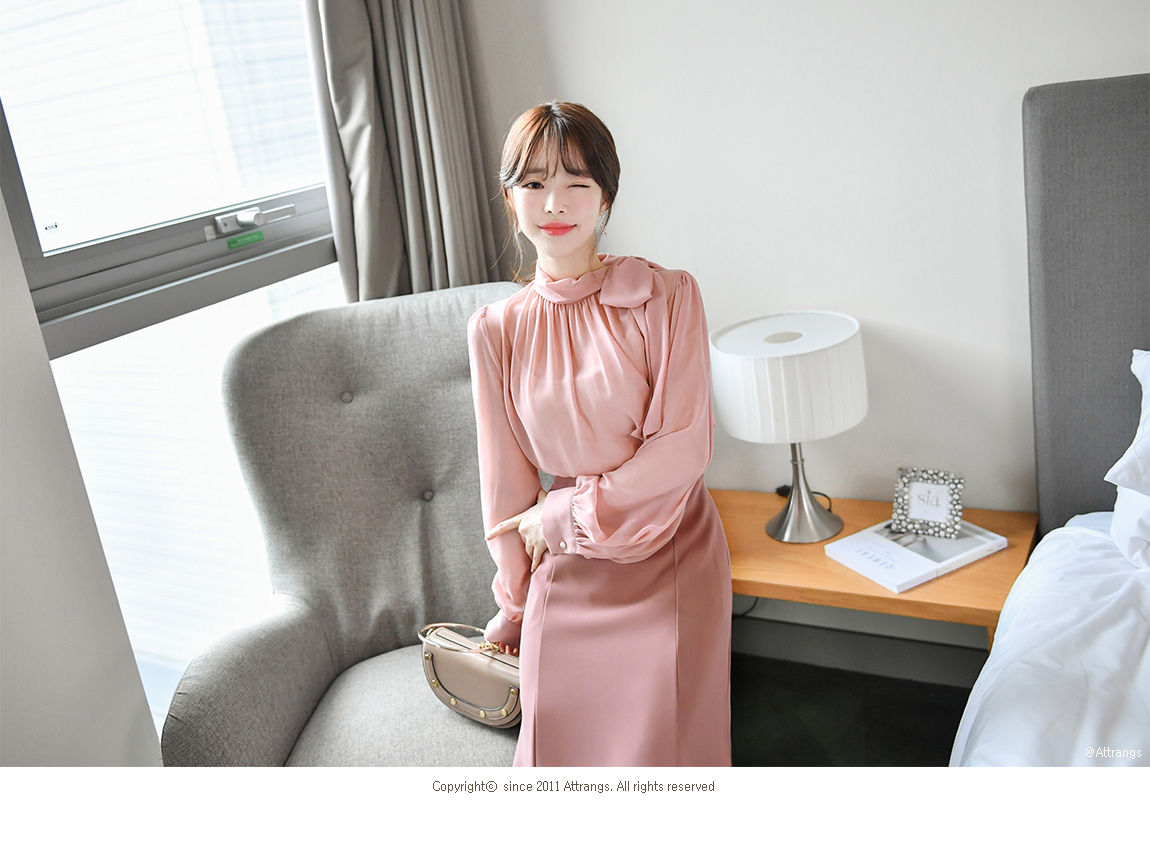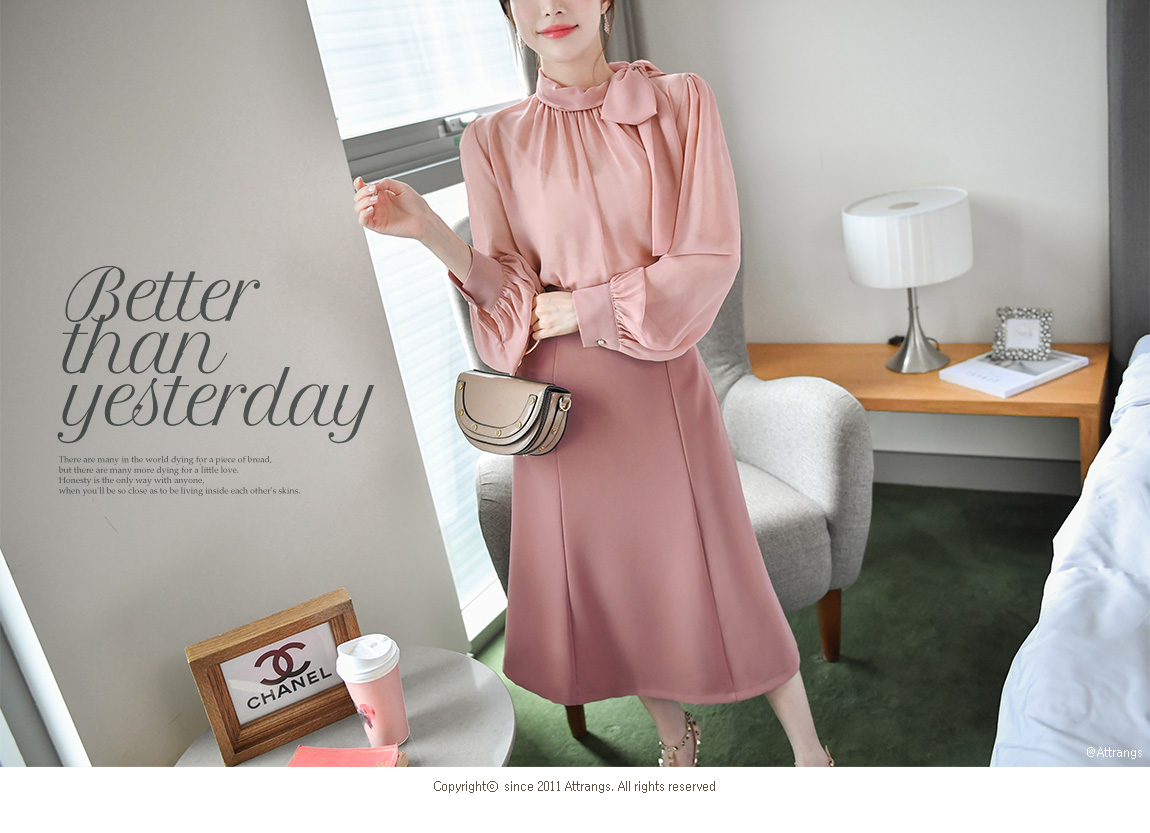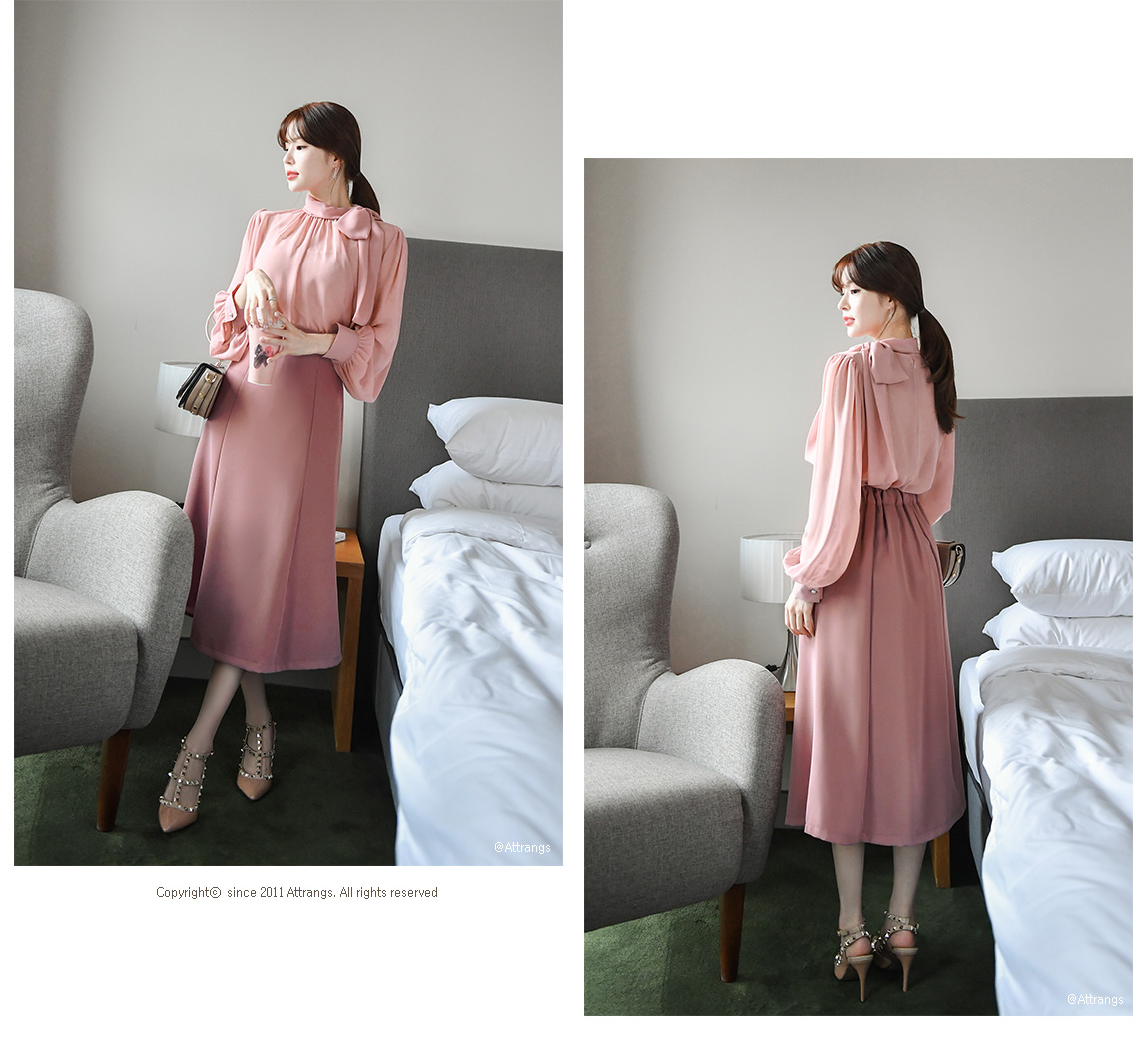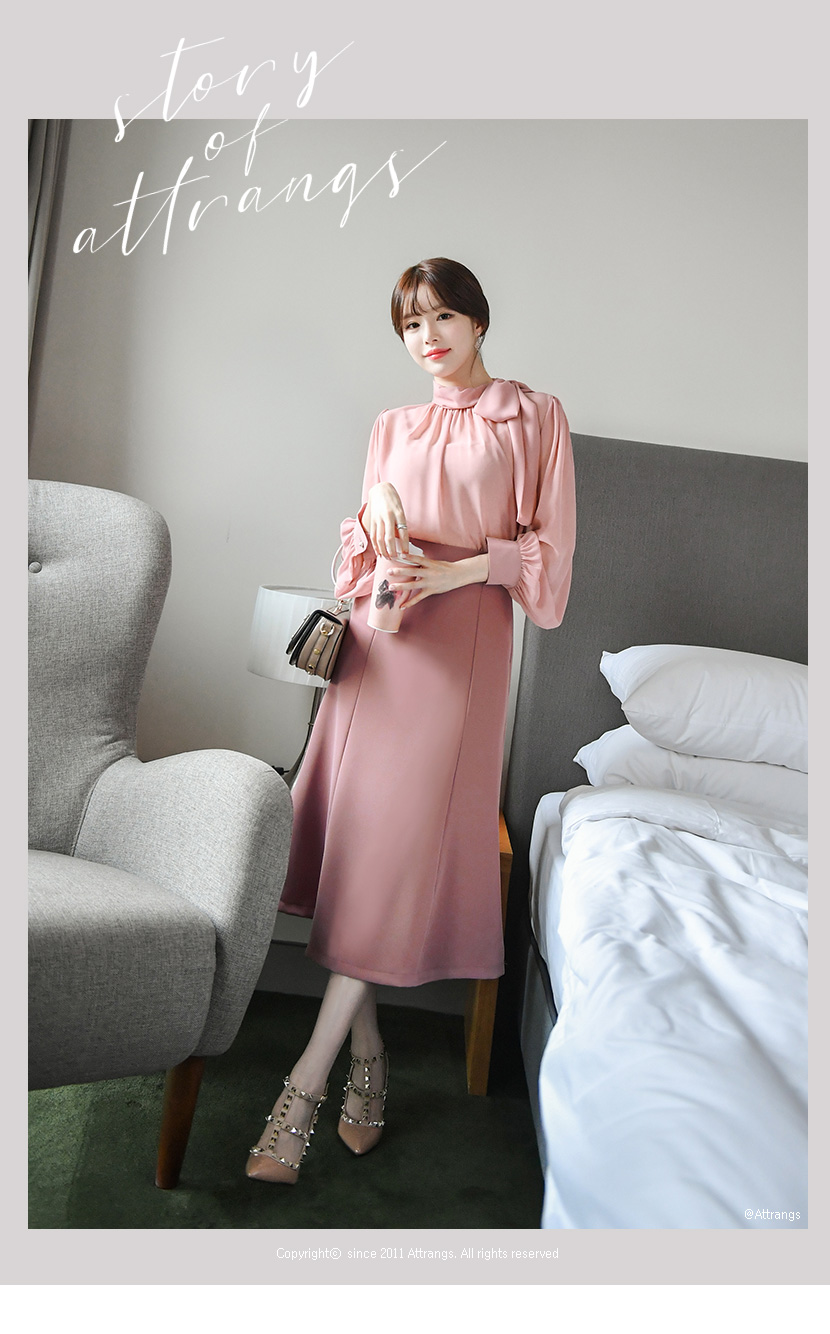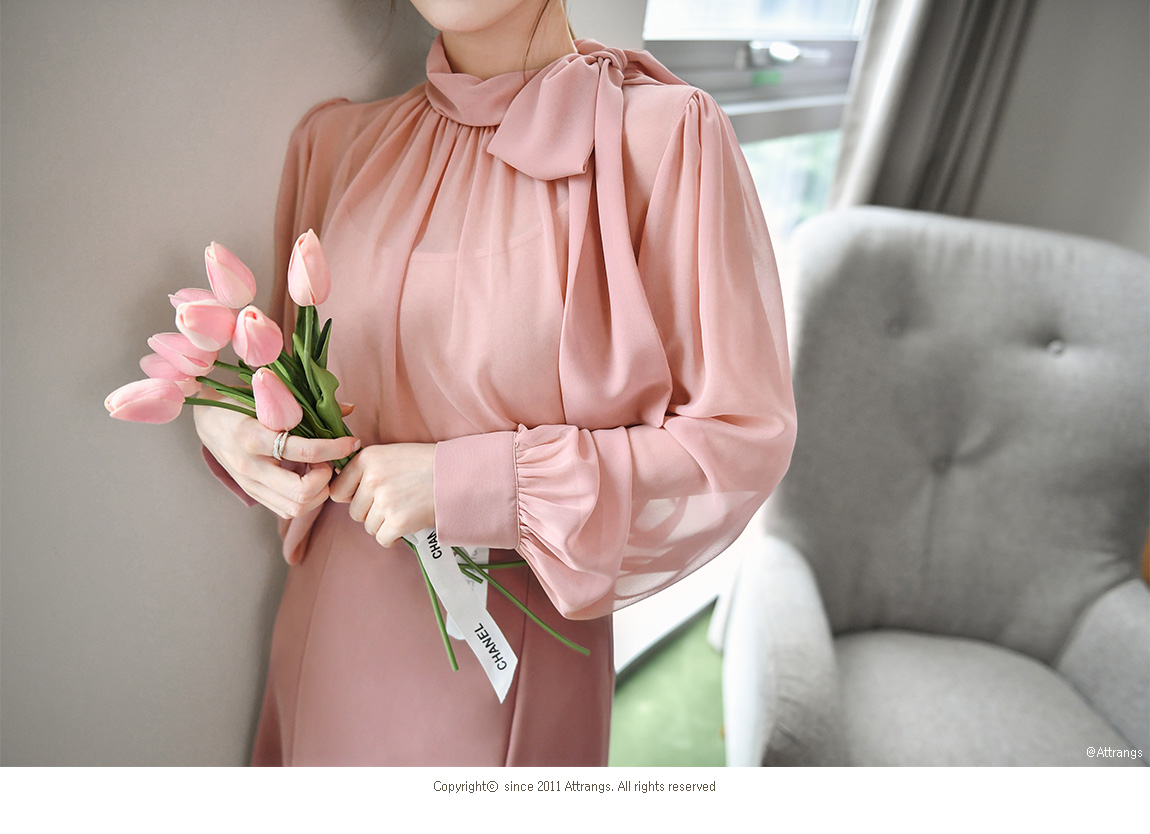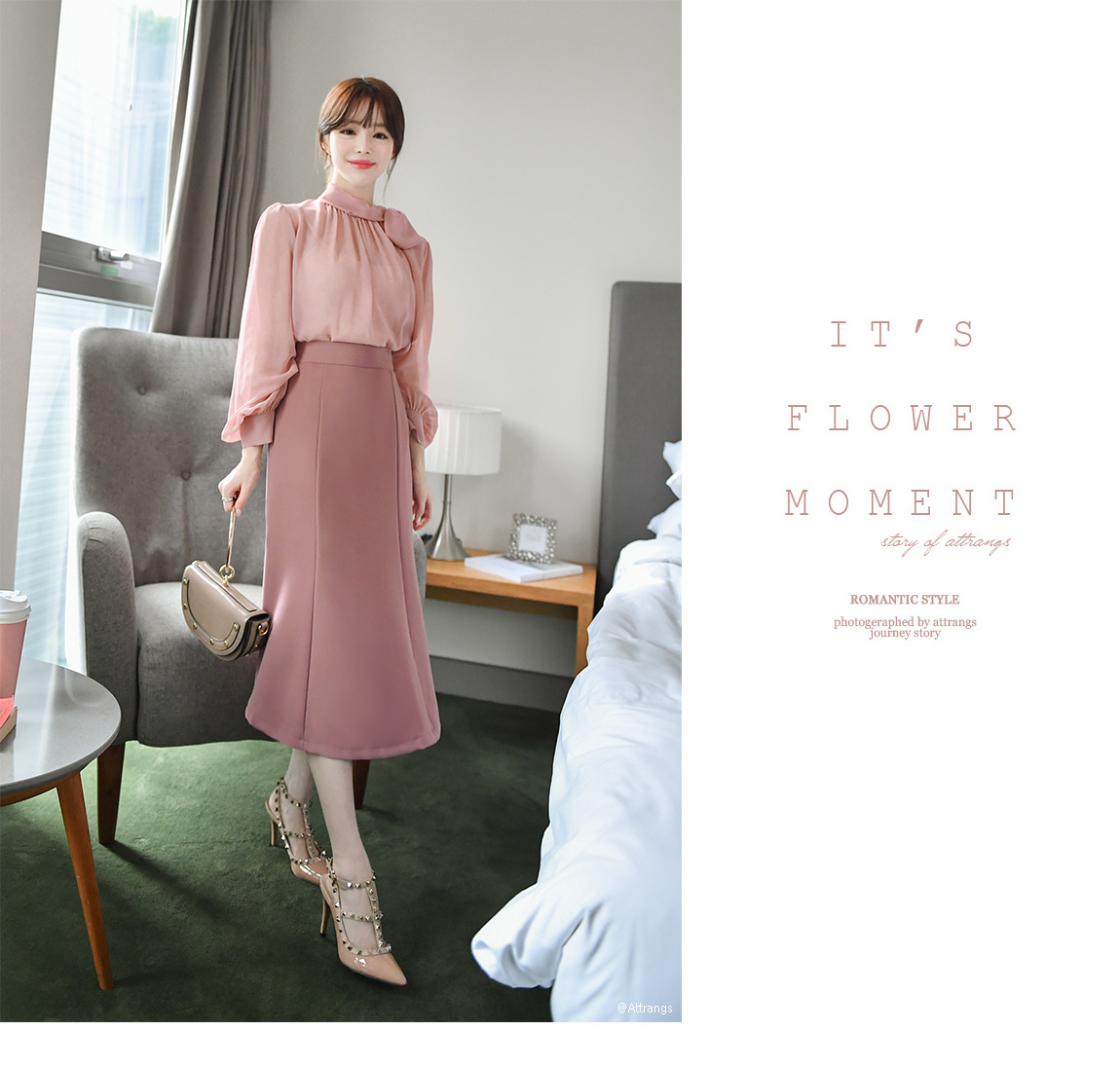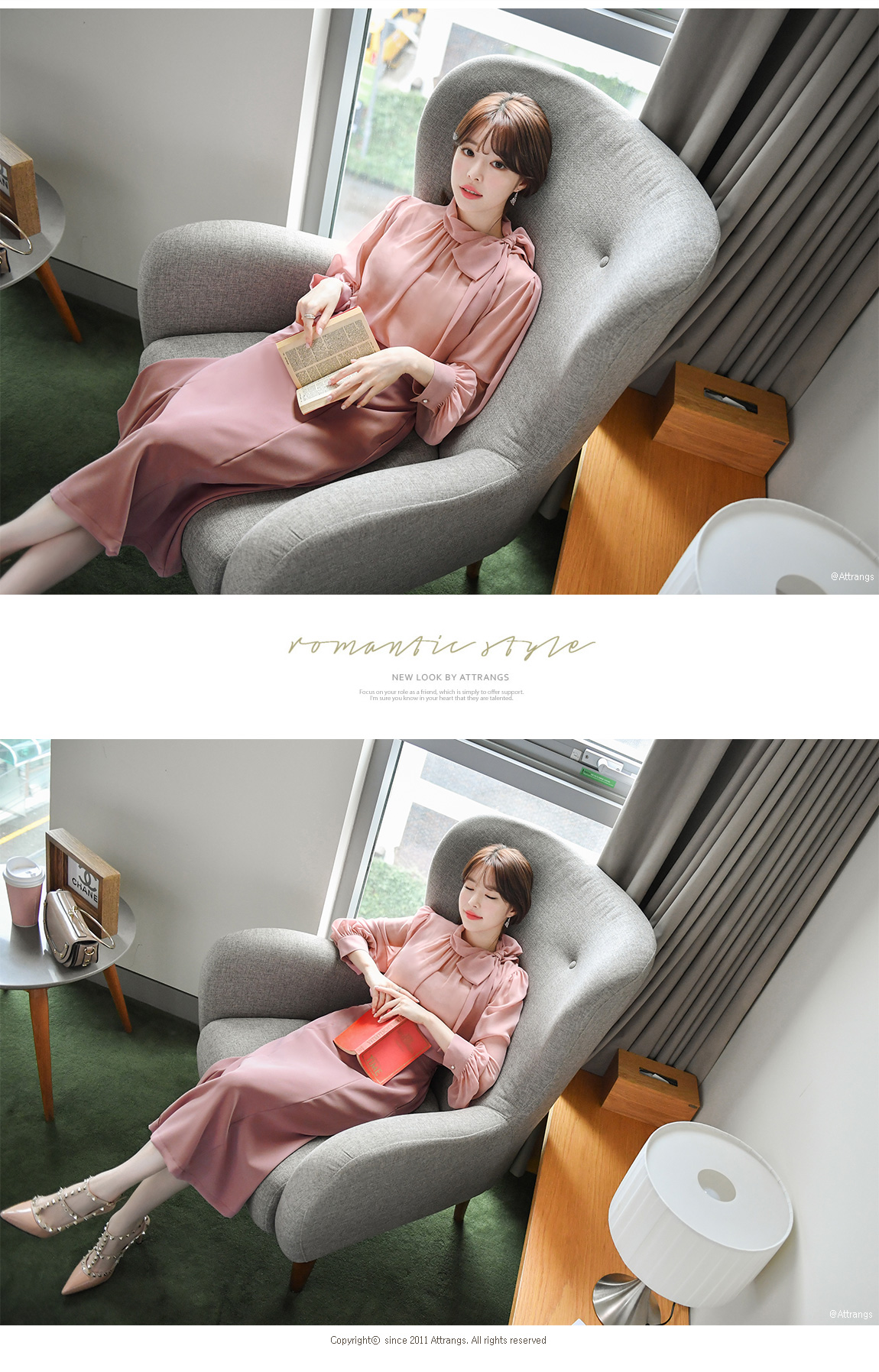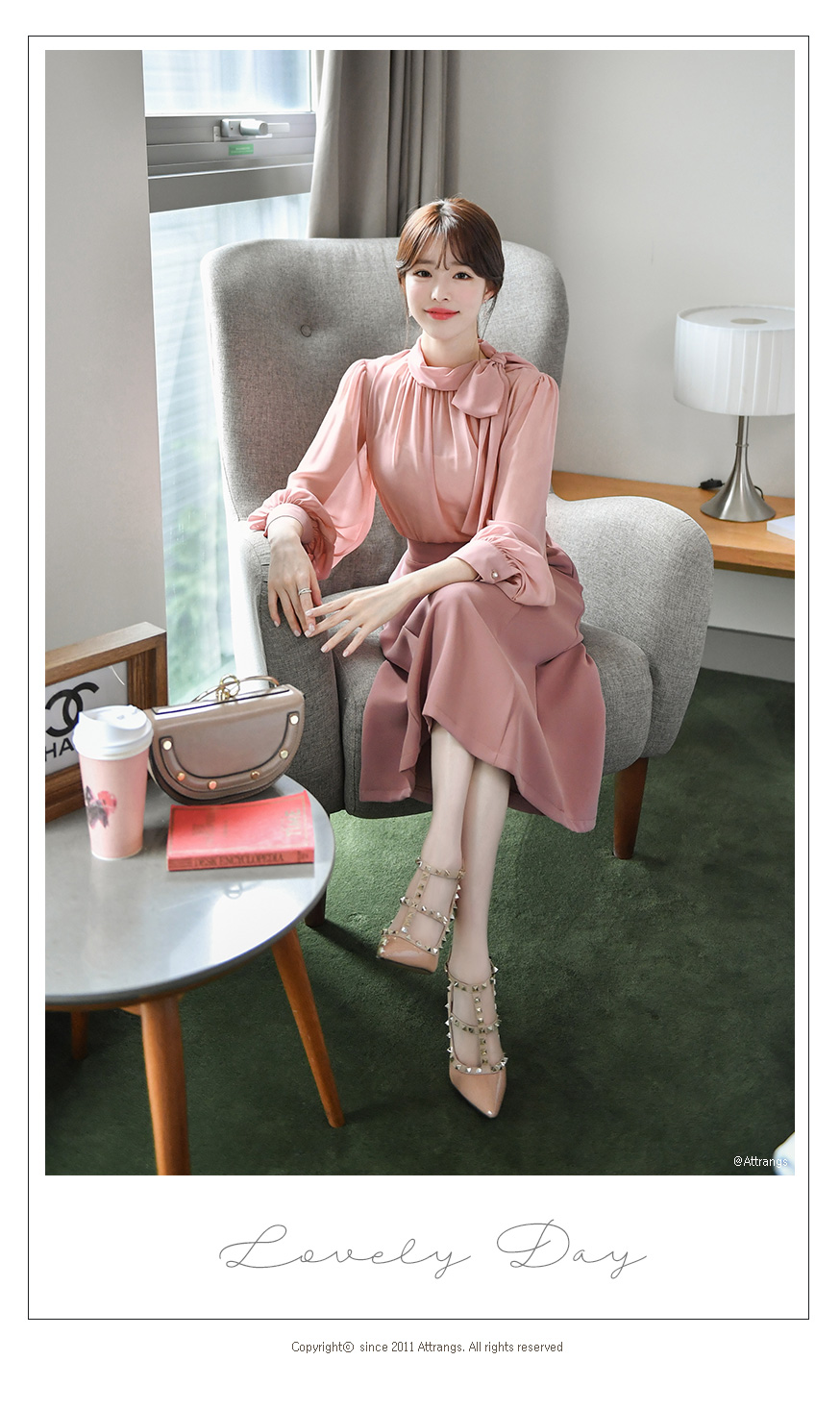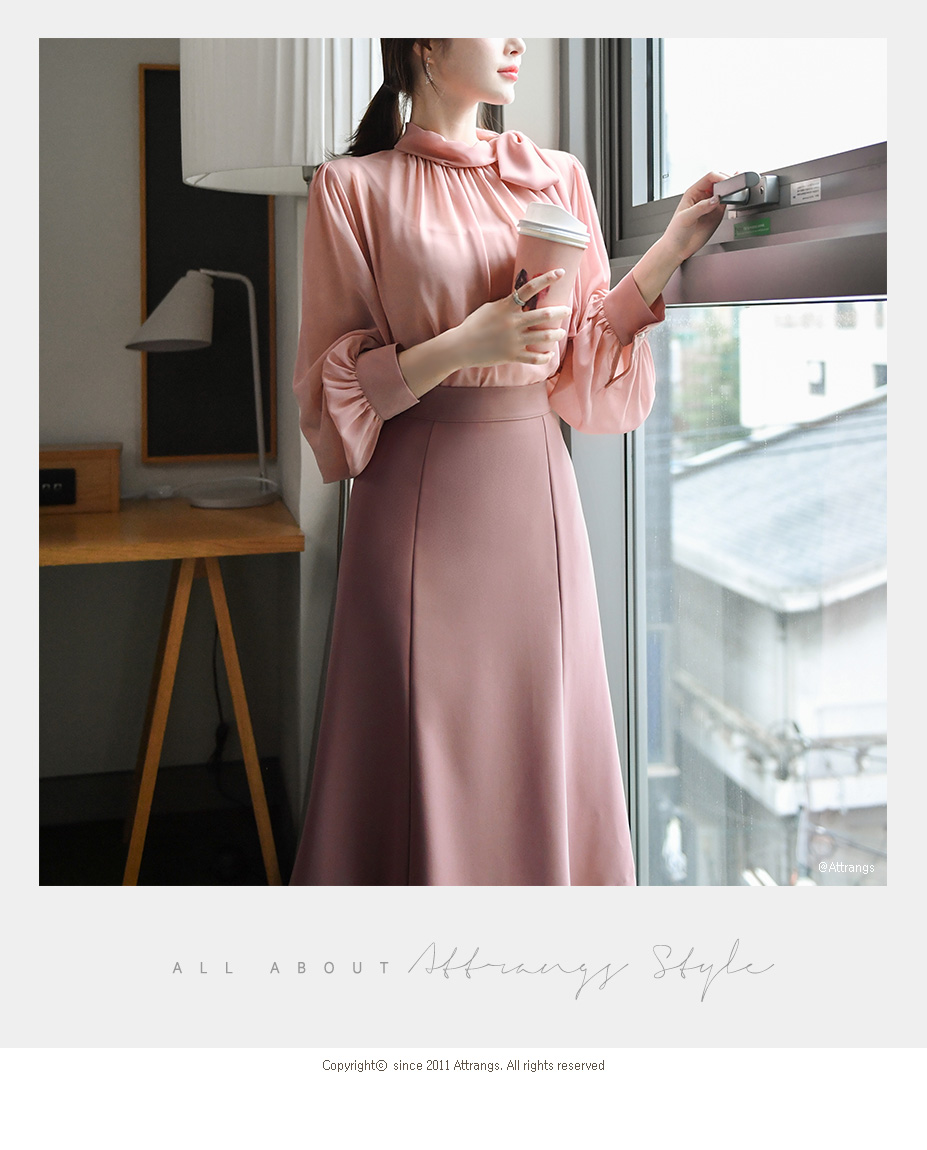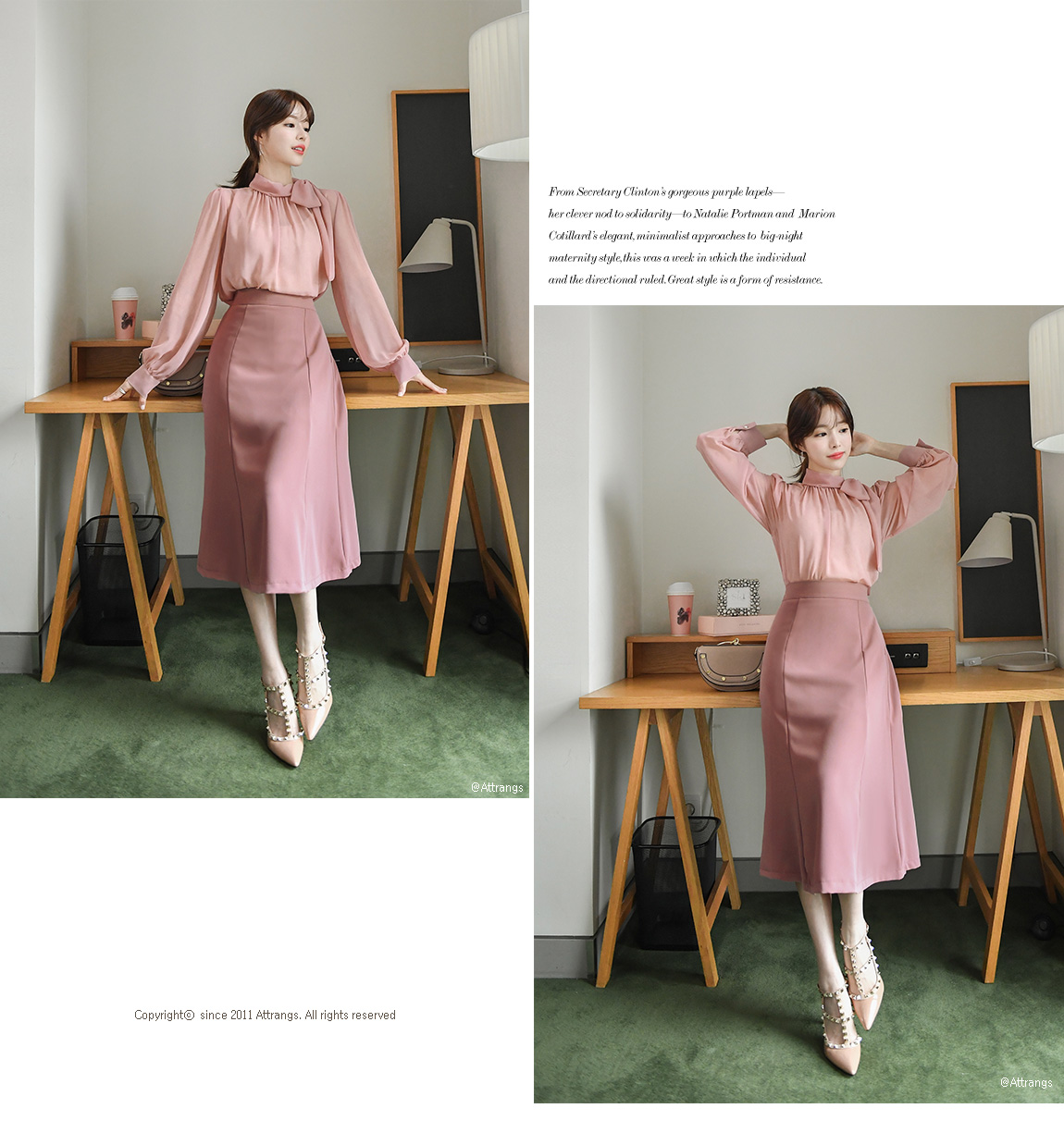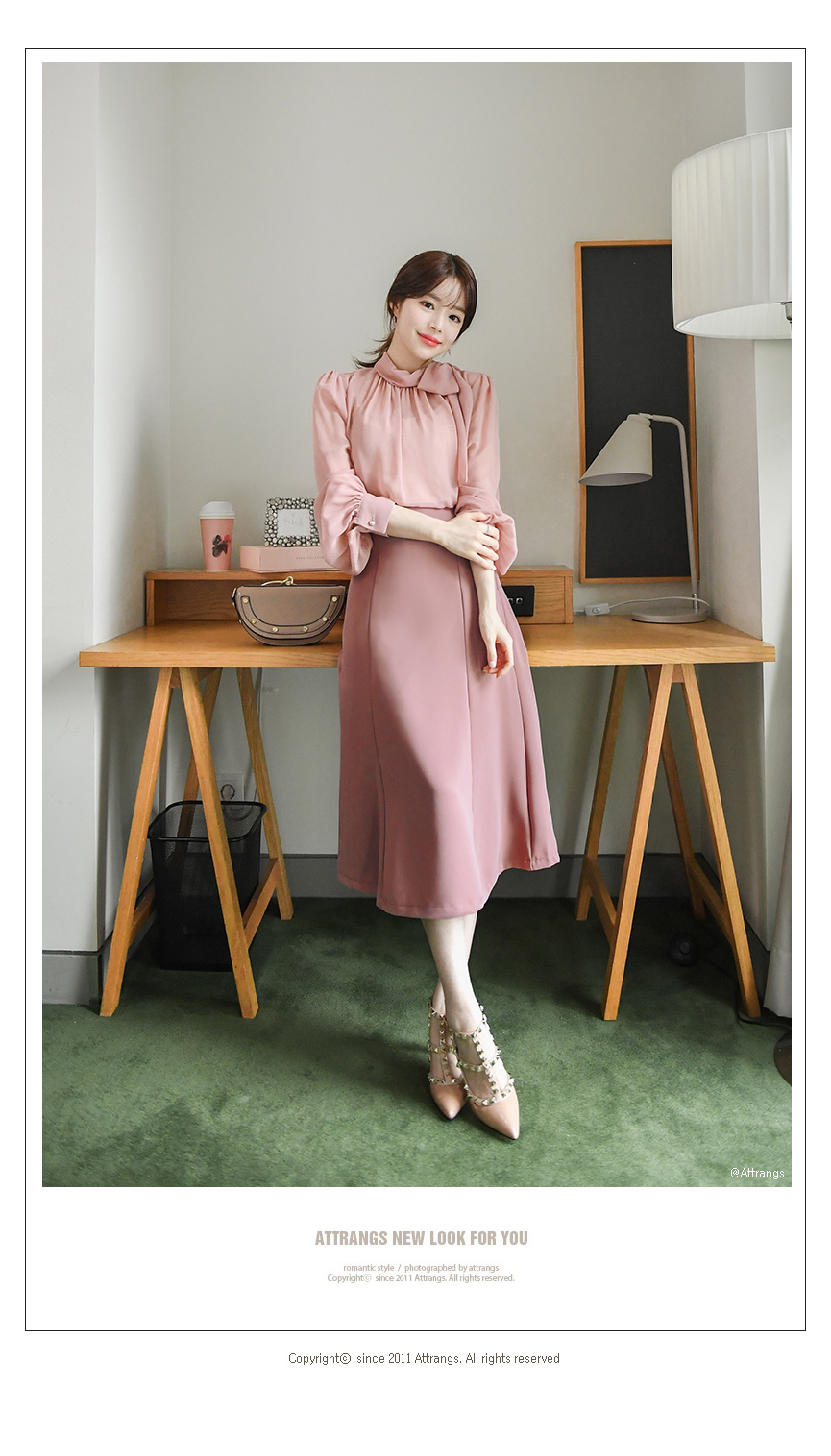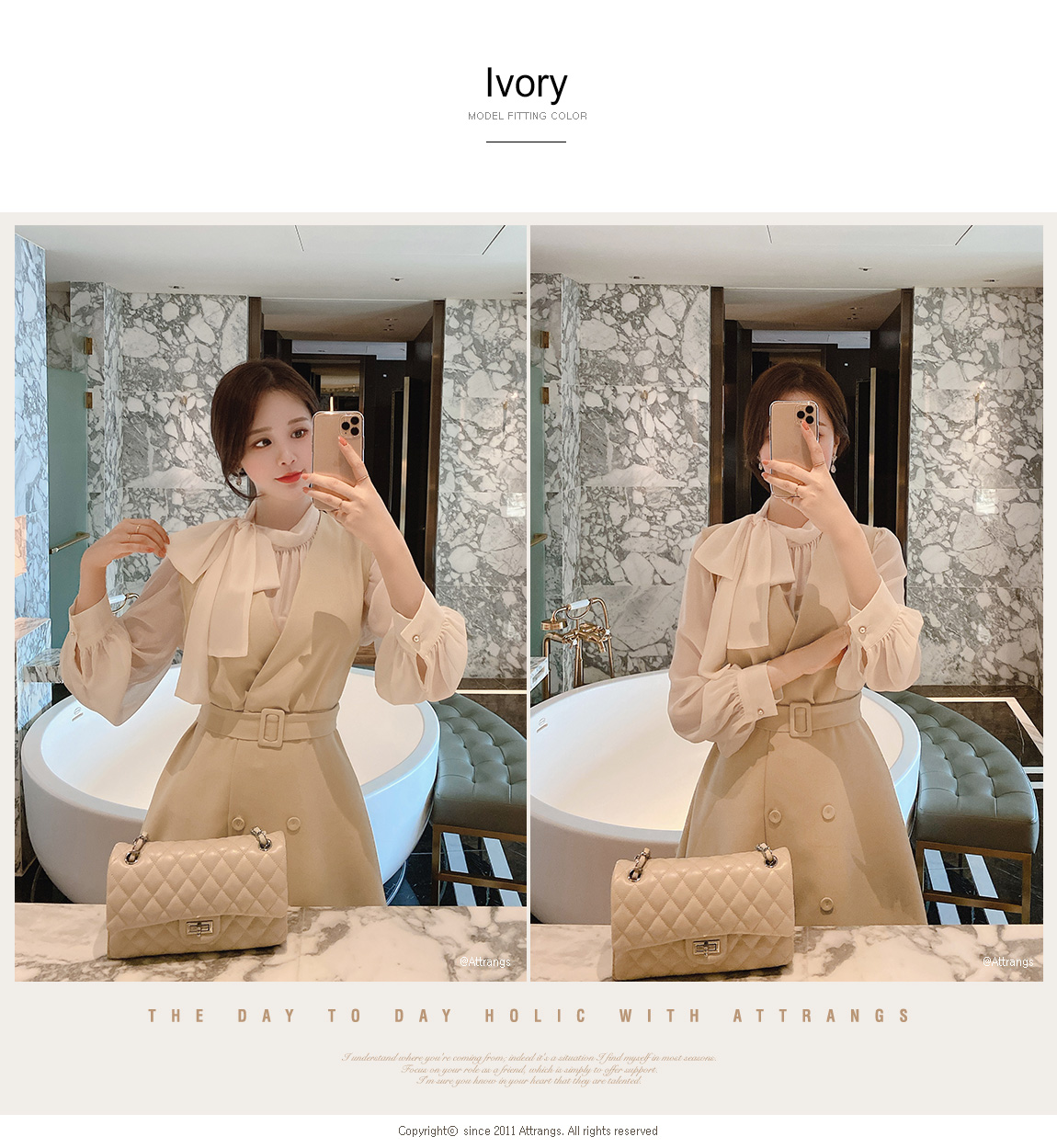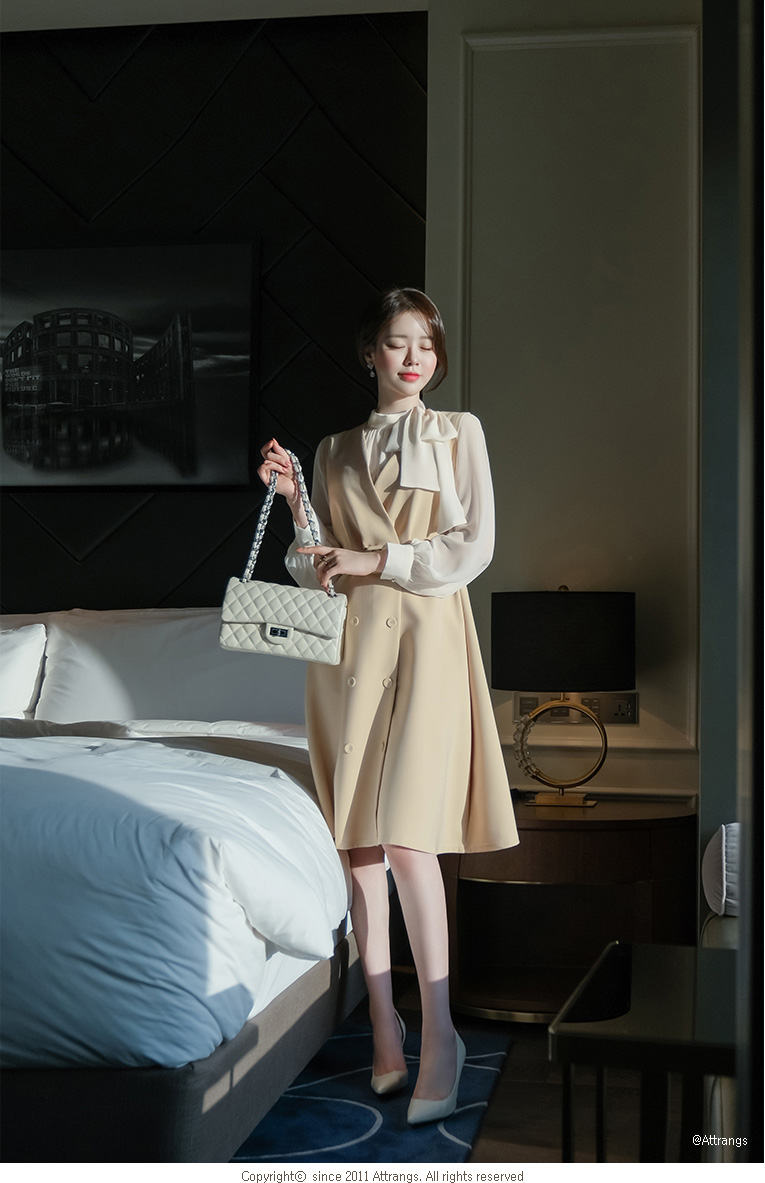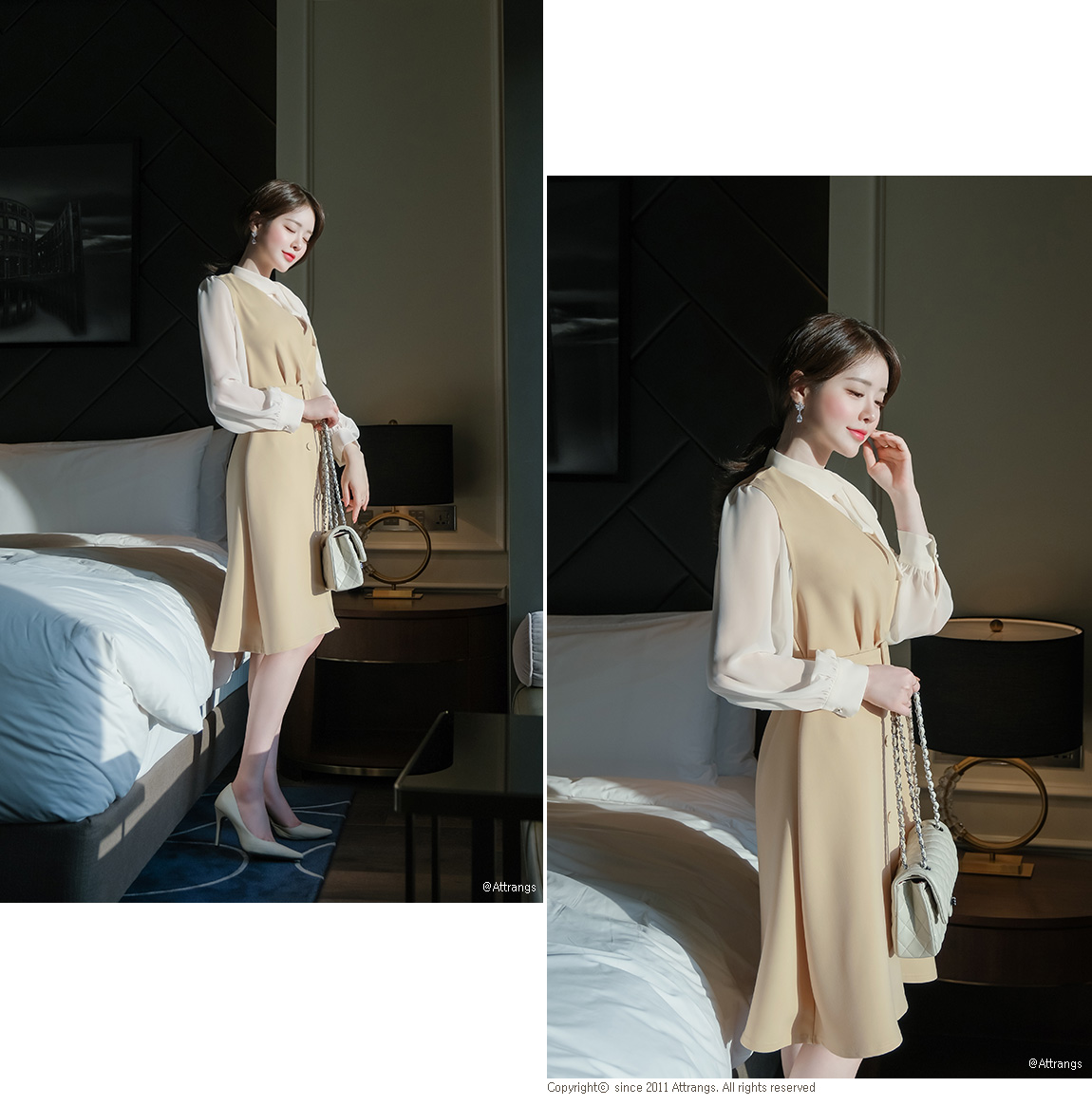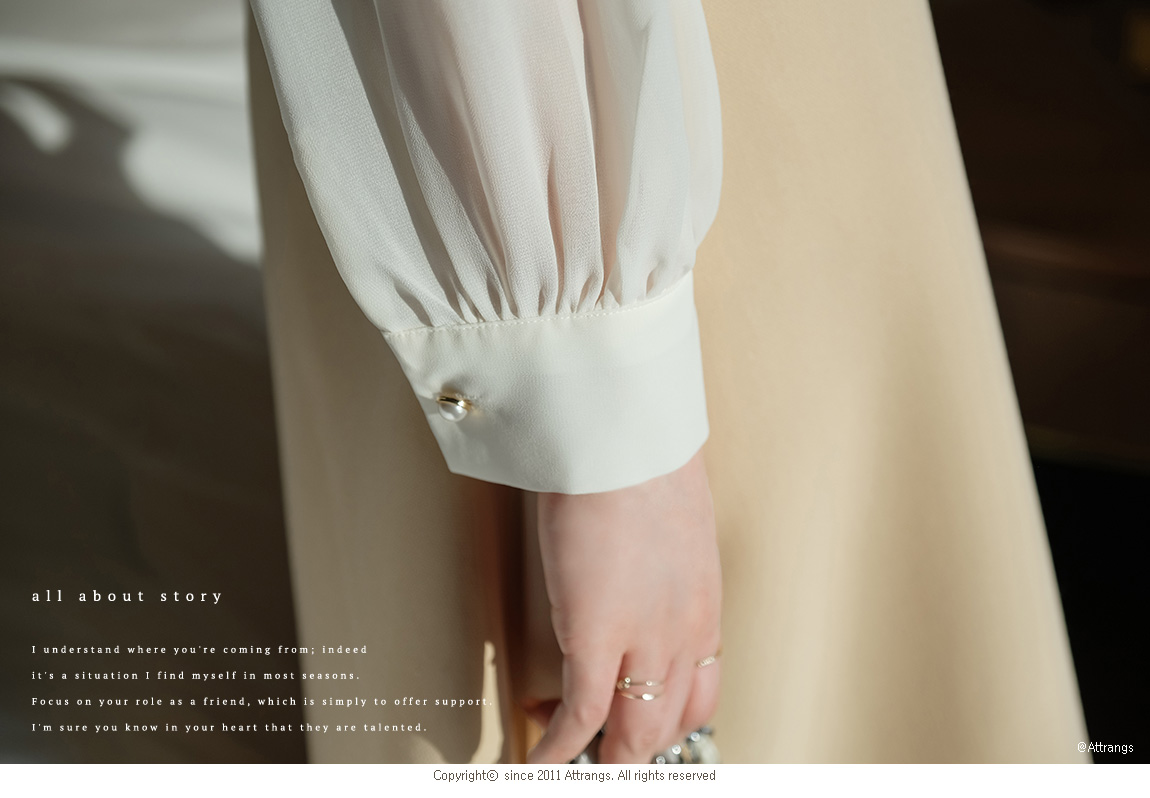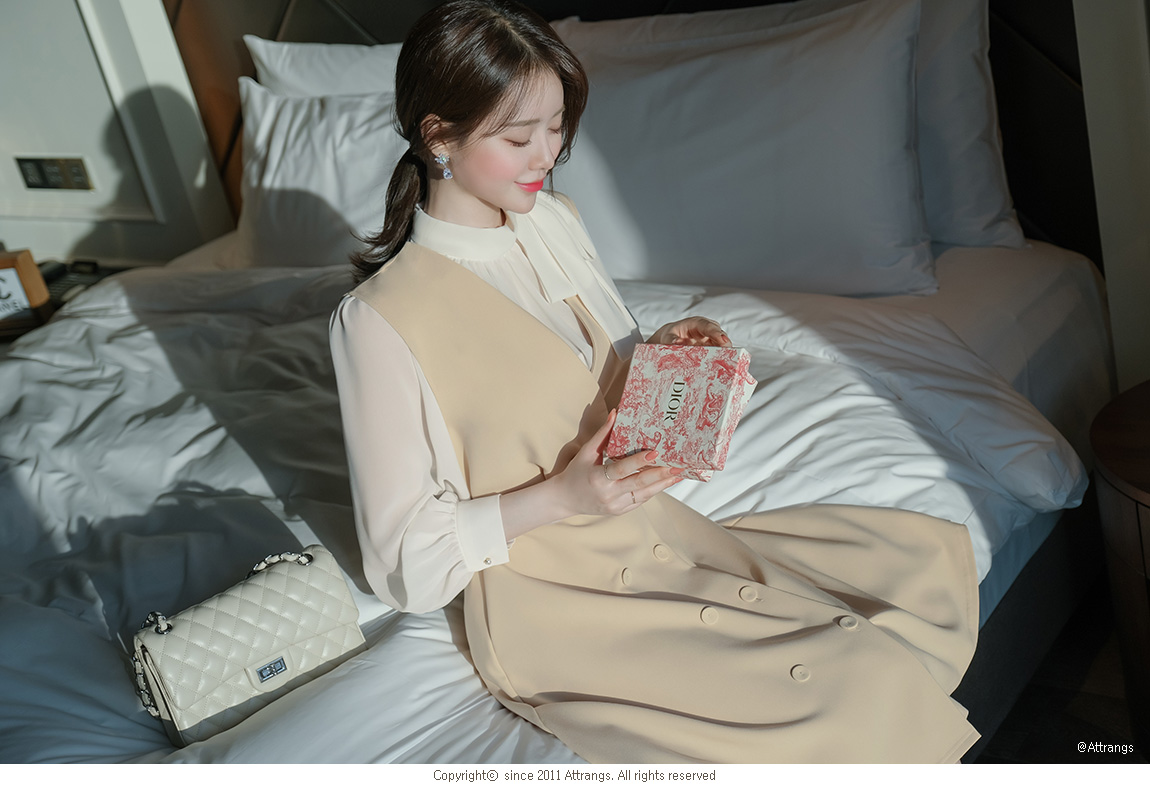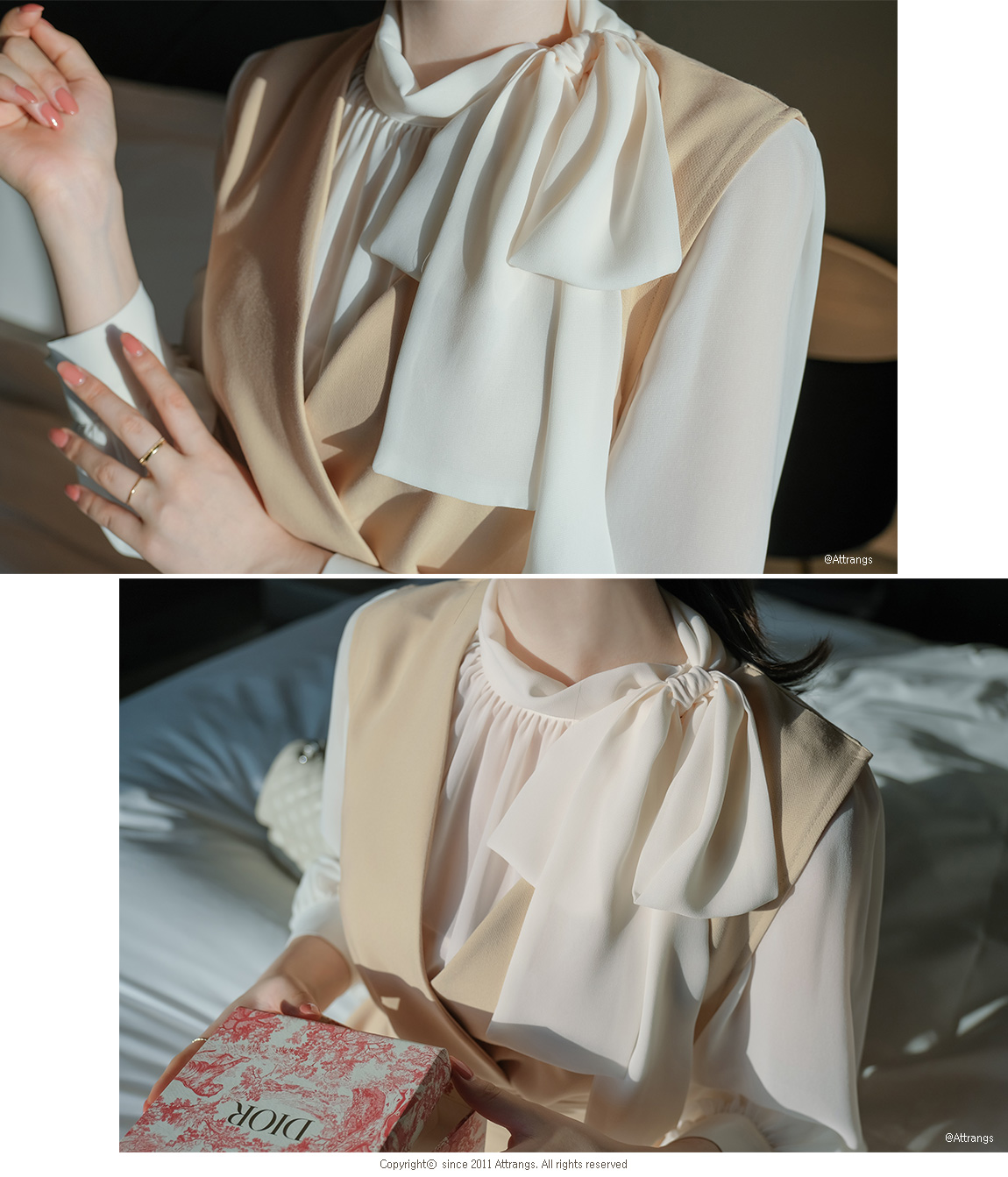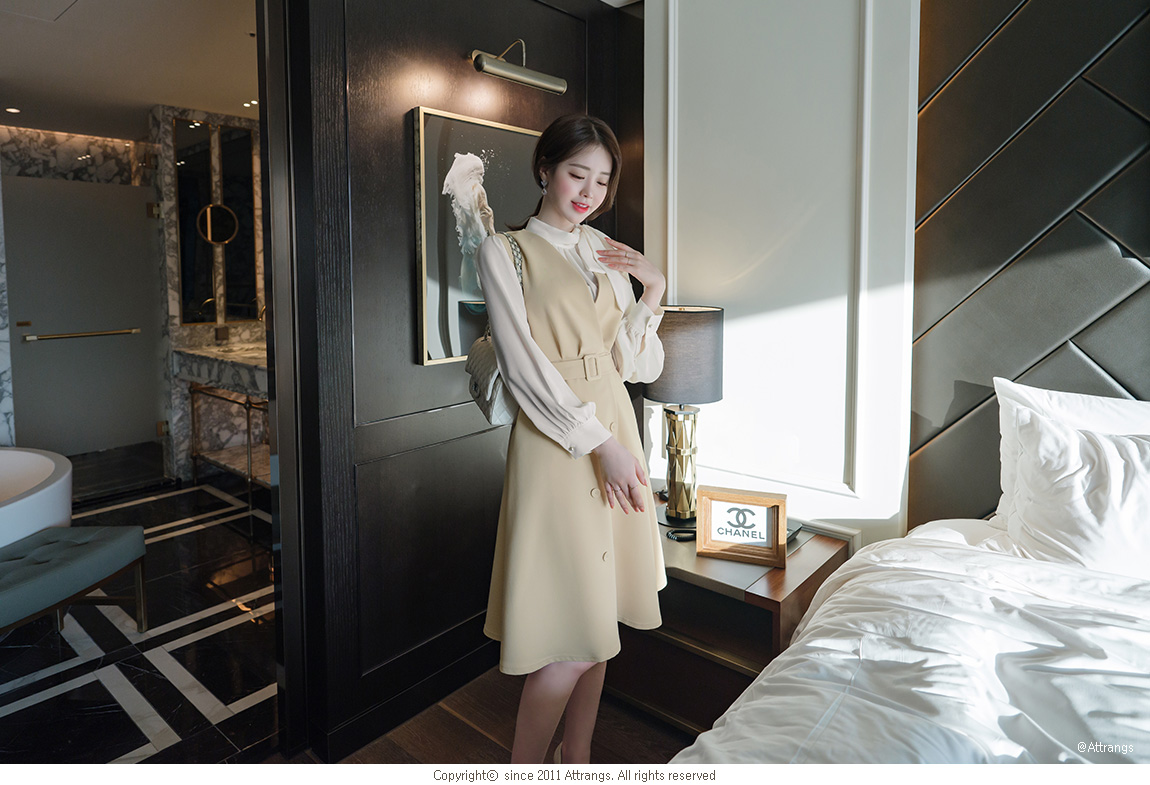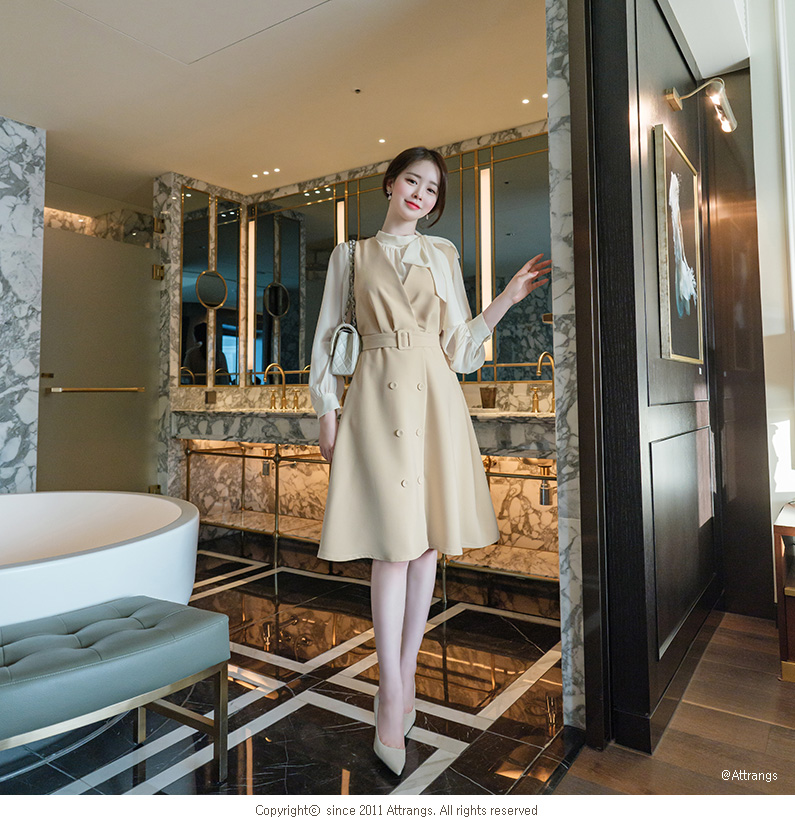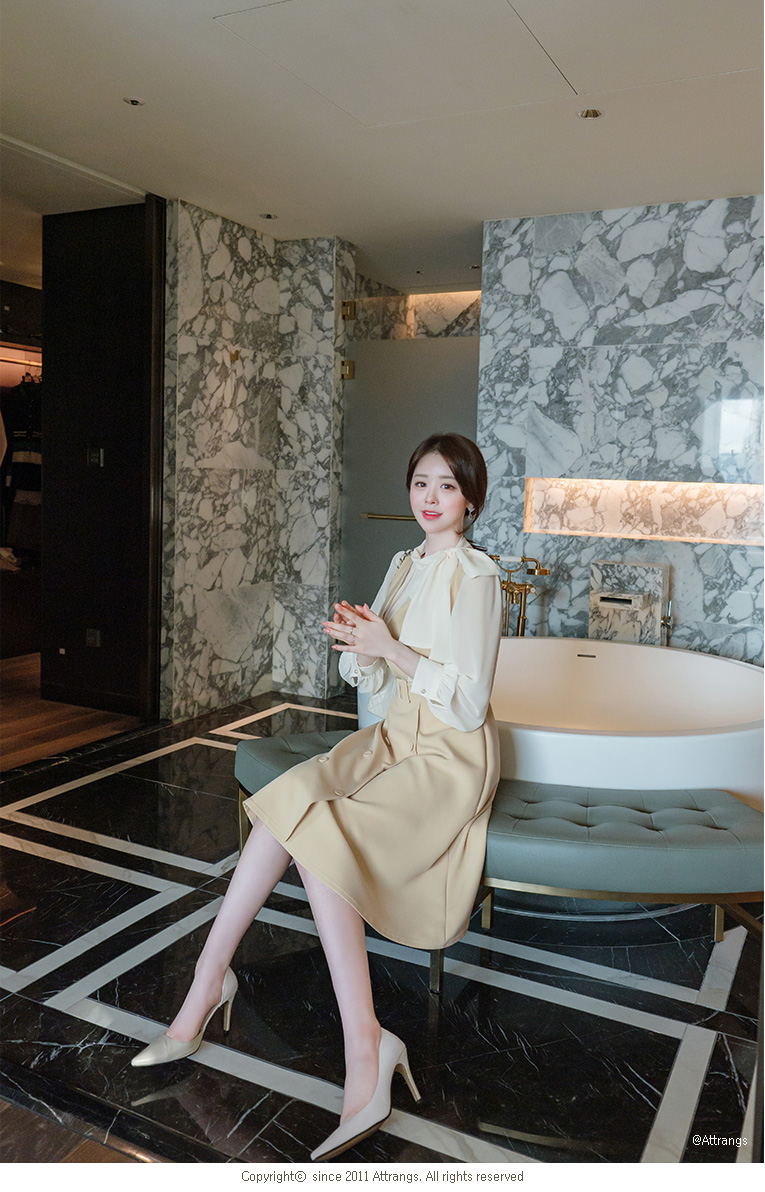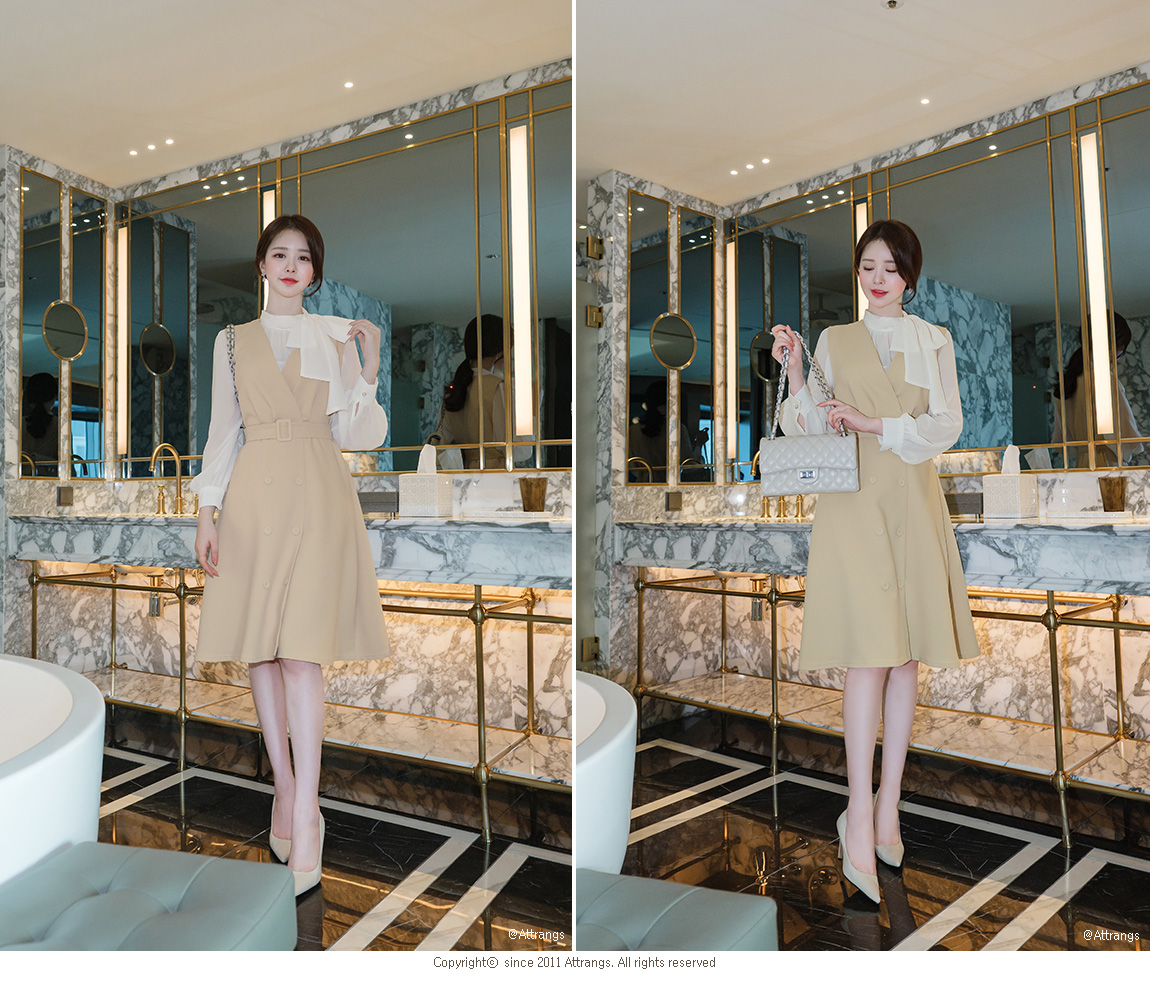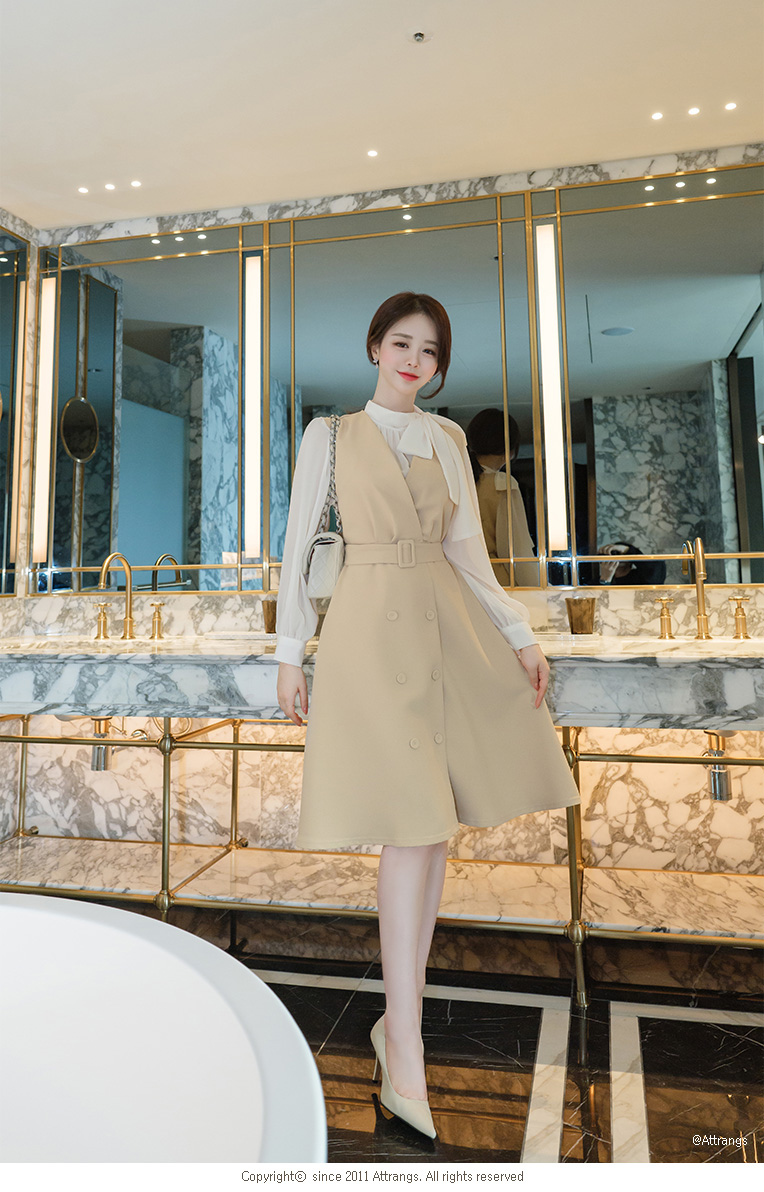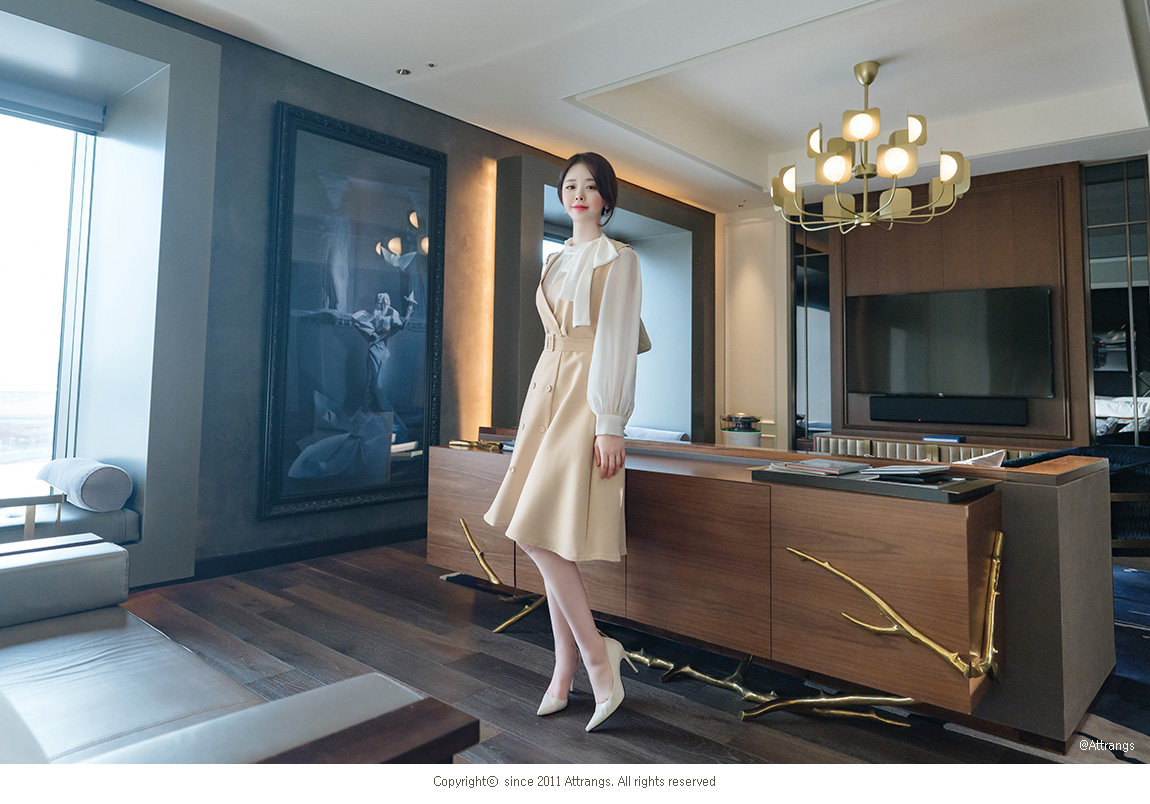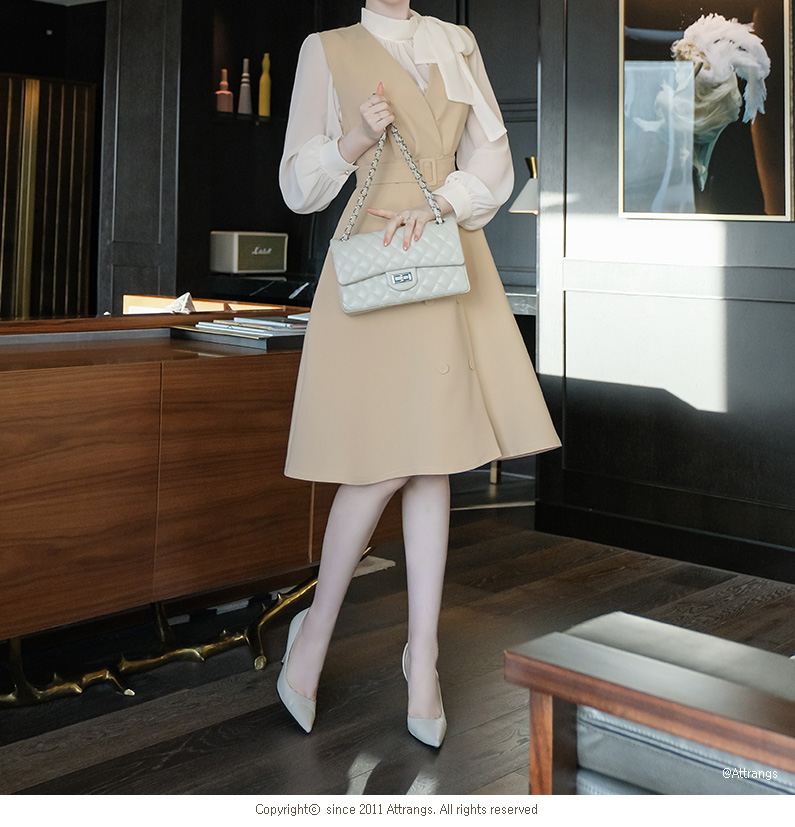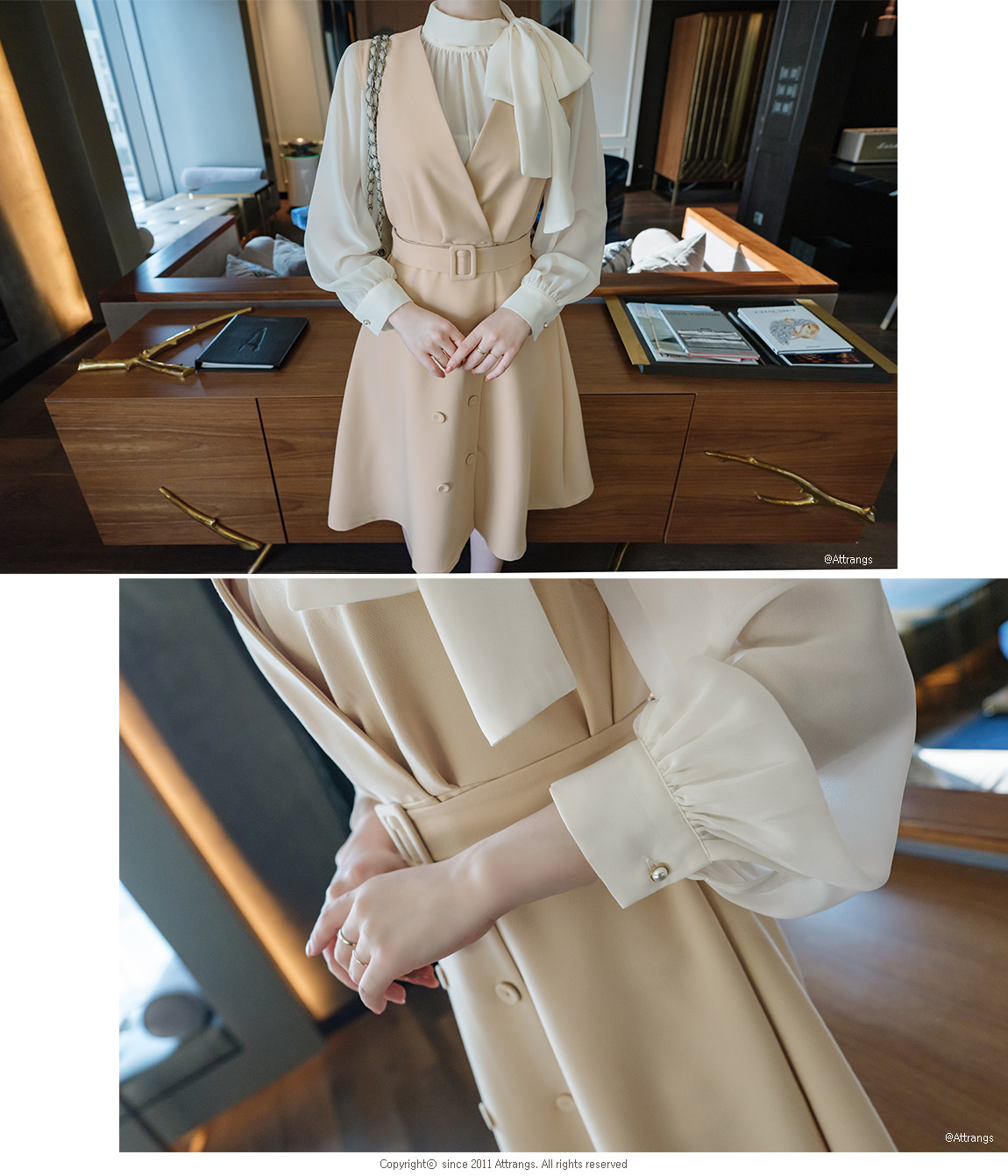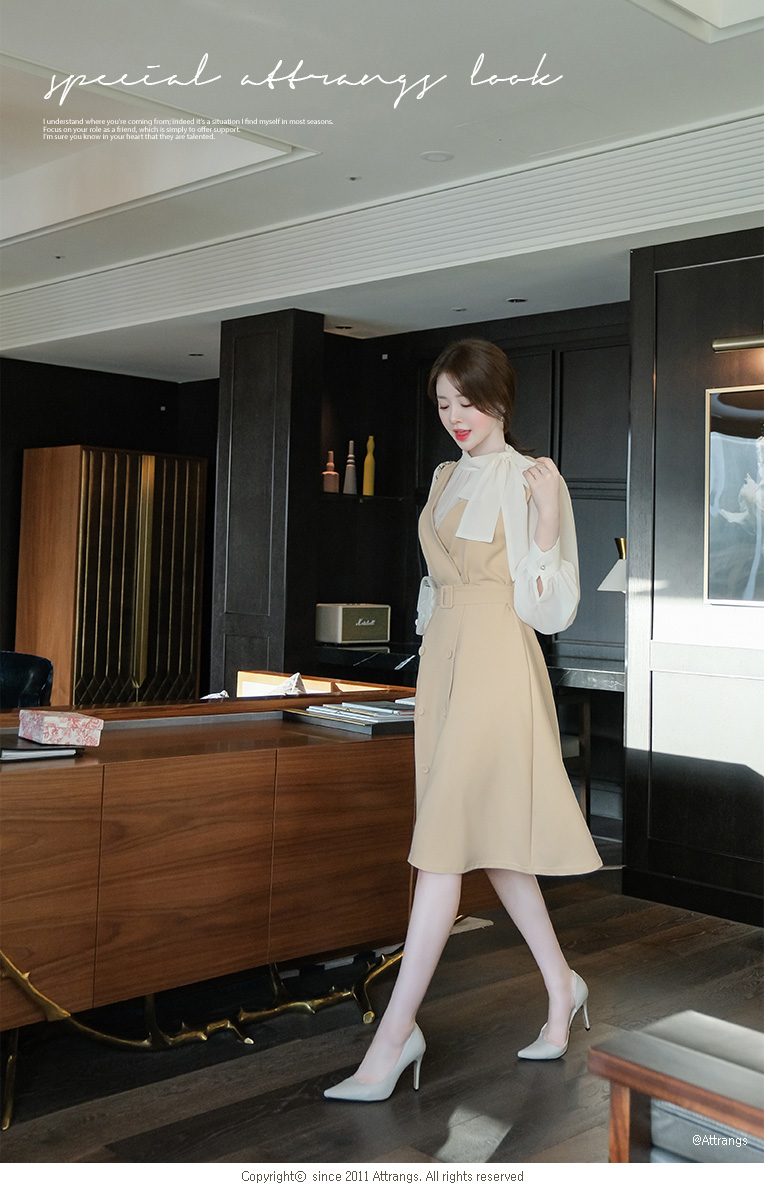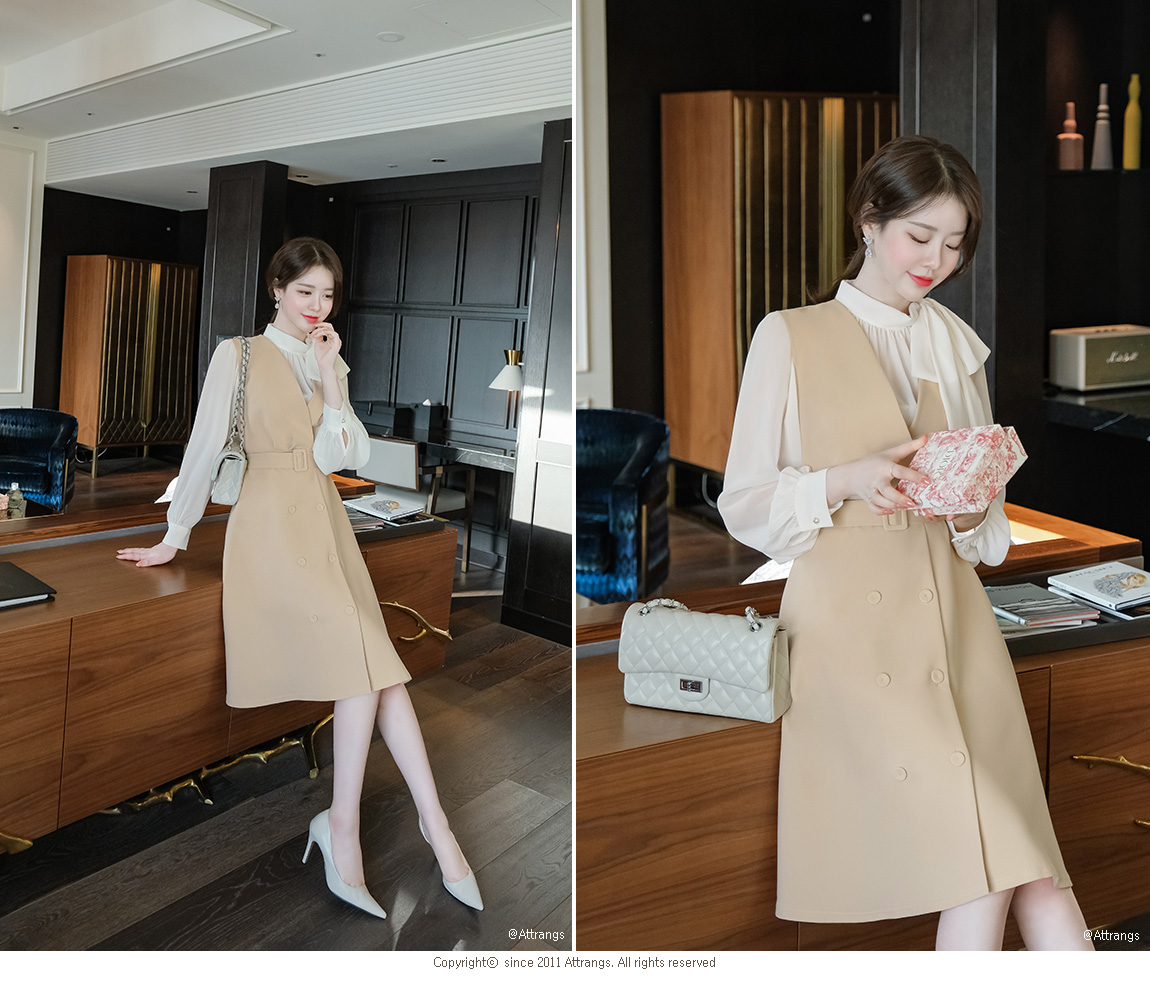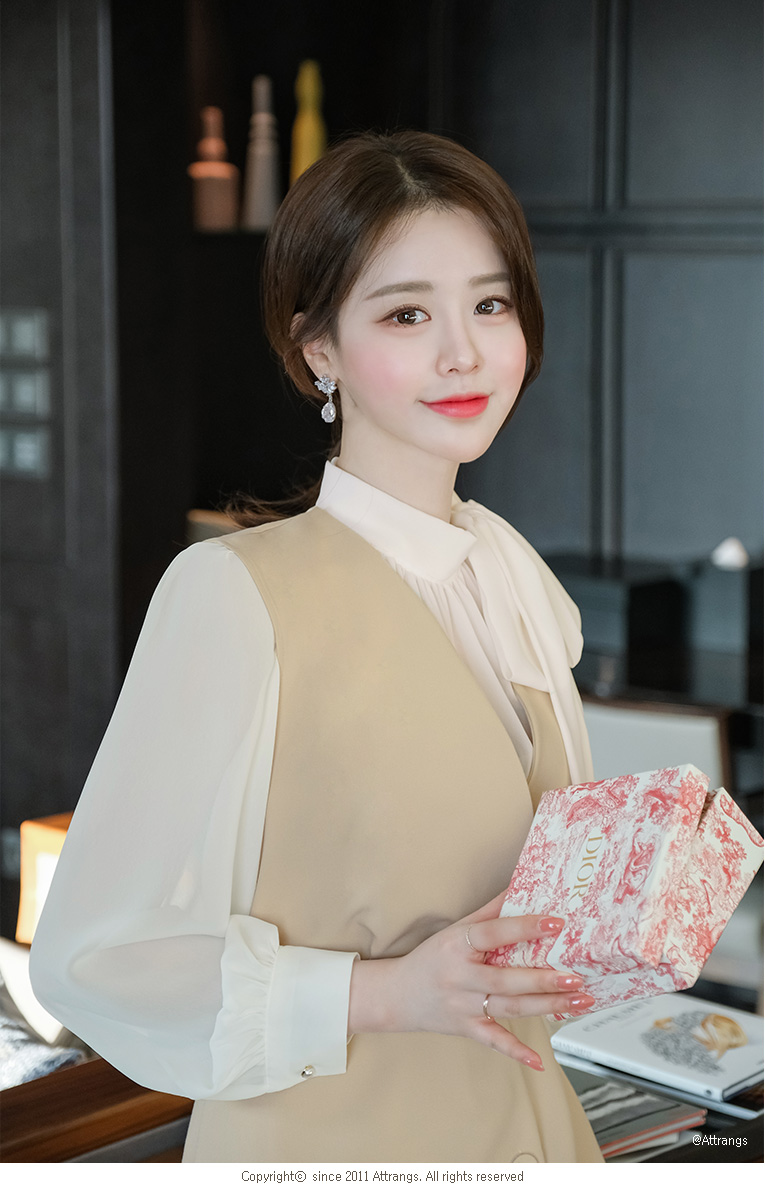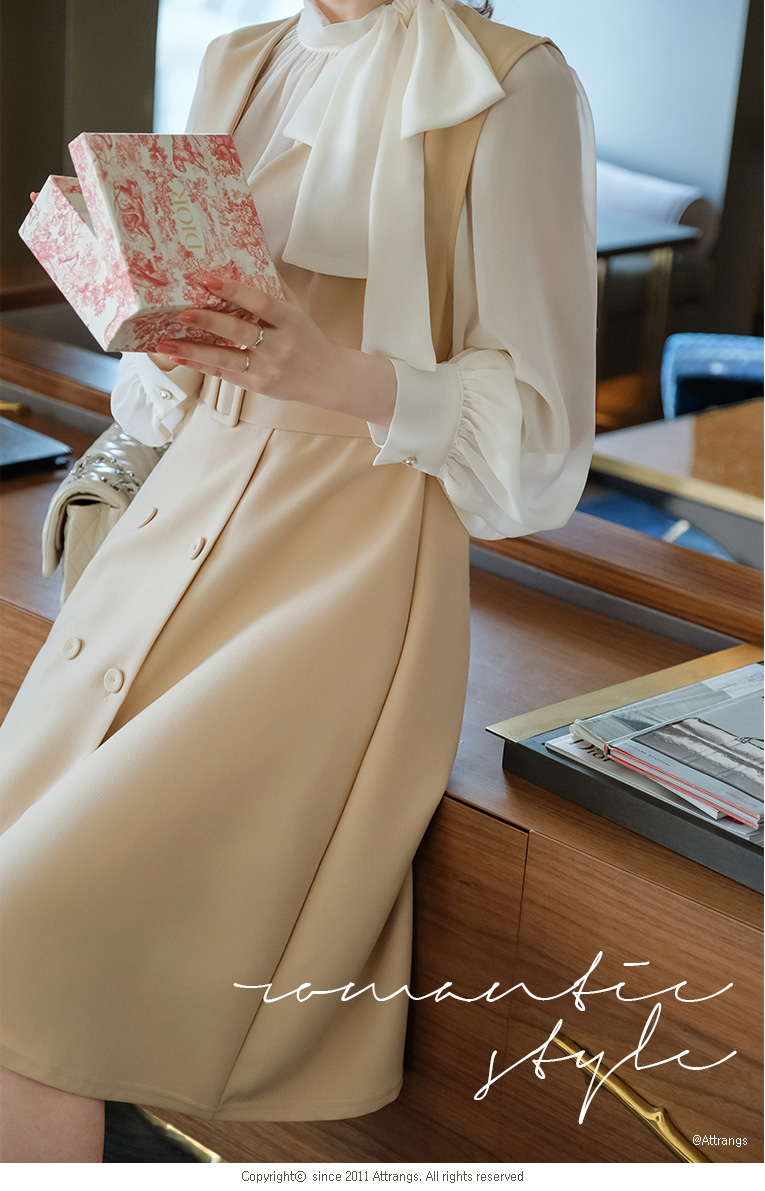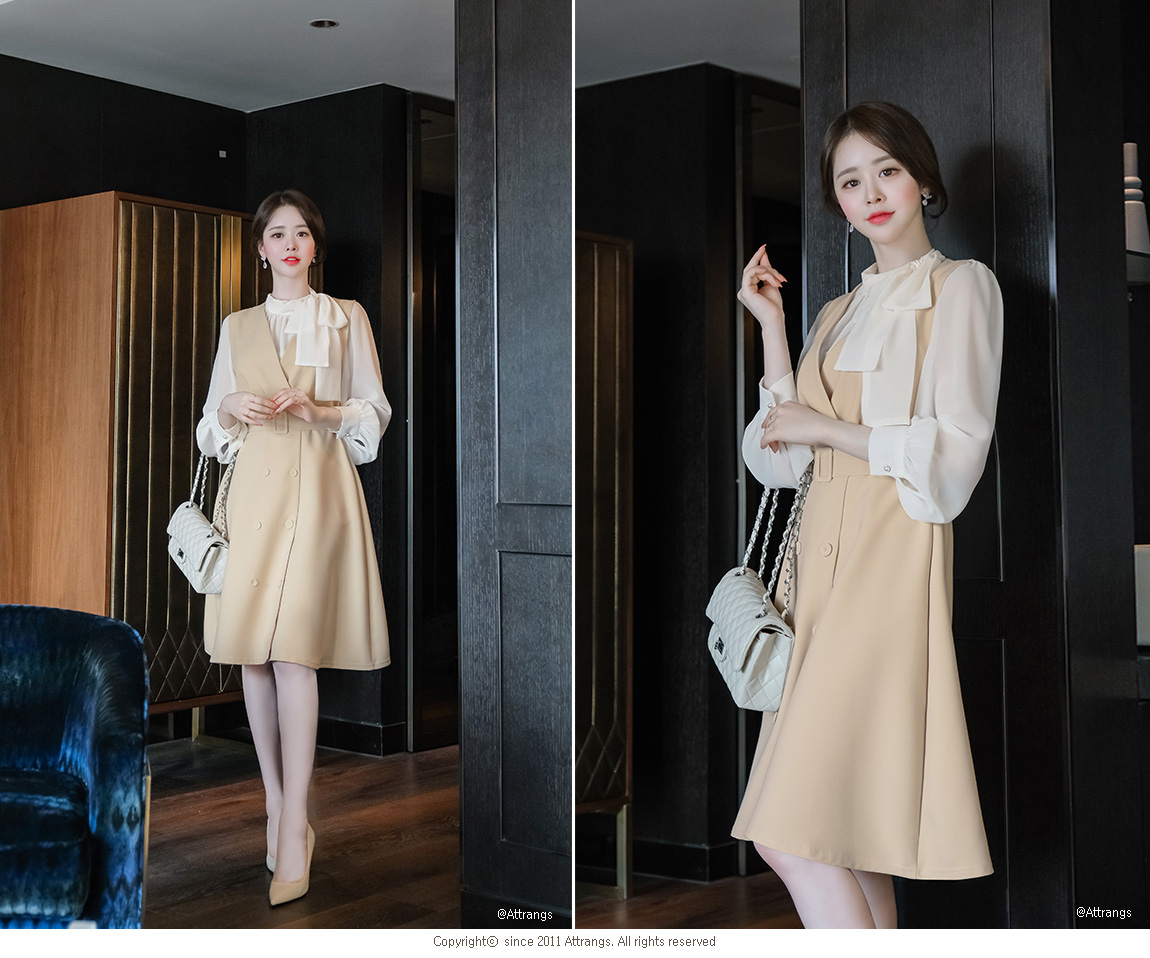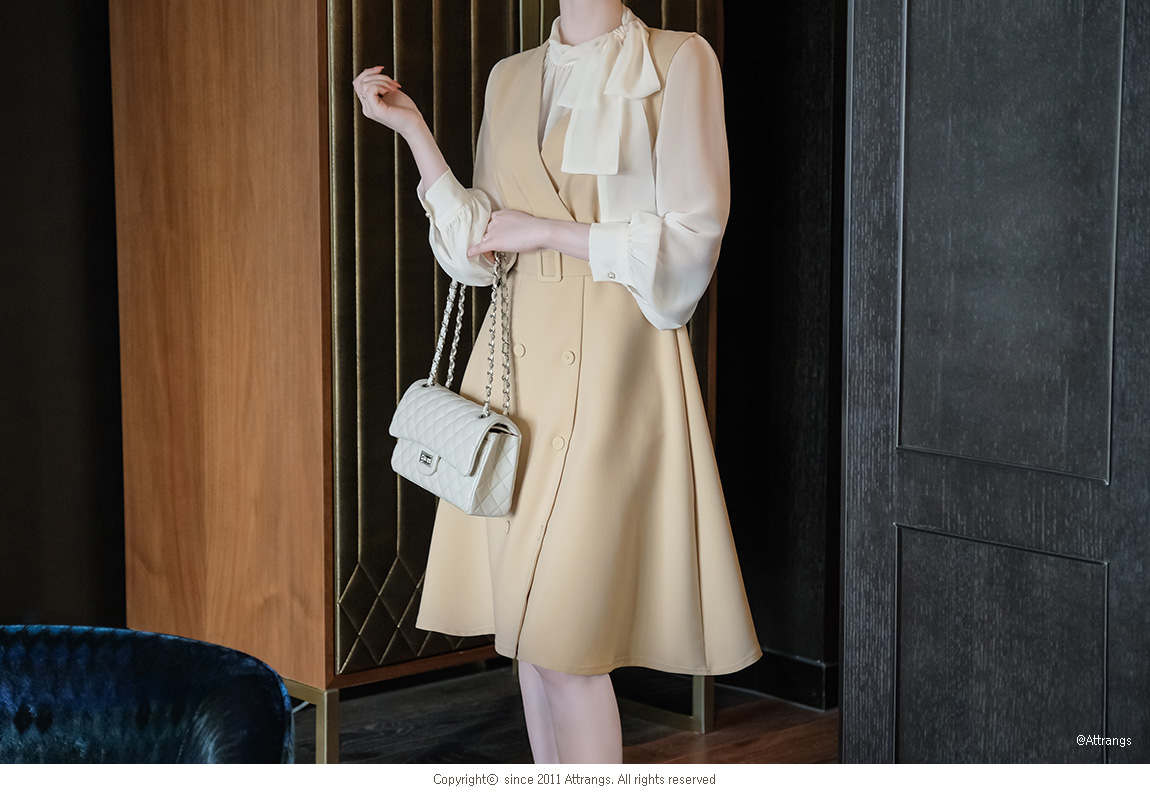 TYPE
Shirt/blouse / シャツ/ブラウス / 衬衫
FABRIC
Polyester / ポリエステル / 聚酯 (100%)

COLOR
SIZE
총기장
(Free) 65 cm / 25.6 in

가슴단면
(Free) 46 cm / 18.1 in

암홀단면
(Free) 24 cm / 9.4 in

소매기장
(Free) 62 cm / 24.4 in

어깨단면
(Free) 35 cm / 13.8 in


COUNTRY (ORIGIN) MANUFACTURED
한국 / South Korea (韓国)