[P000DQNZ] ac4771 Luxurious Clover Point Pearl Chain Mask Strap Necklace
(International shipping available)
Deals

Product Details
SIZE
Pendant Width

Pendant Length
Strap Length
(adjustable)
Free
1cm / 0.4in
1cm / 0.4in
52.5cm / 20.7in
"♥ATTRANGS MADE♥
Shinny pearl chain clover pendant
point mask strap necklace"
♥ MD COMMENT
It's a special mask strap for our Attis
that's .
It's a point accessory item that
adds bling to your daily look.
It comes with different colors
so feel free to choose according to your taste.
♥ DETAIL TIP
It's a gold metal base that gives off
a luxurious mood.
There a clover design on one side that
creates a fancy look. It's light and easy to use.
Don't lose the chance to enjoy
this lovely item.
♥ SIZE TIP
It's prepared in FREE size
so please refer to the detailed size below.
★It comes with 2 colors,
white and black.
──────────────────────
MATERIAL : BRASS + IMITATION PEAL
+ MOTHER OF PEARL
──────────────────────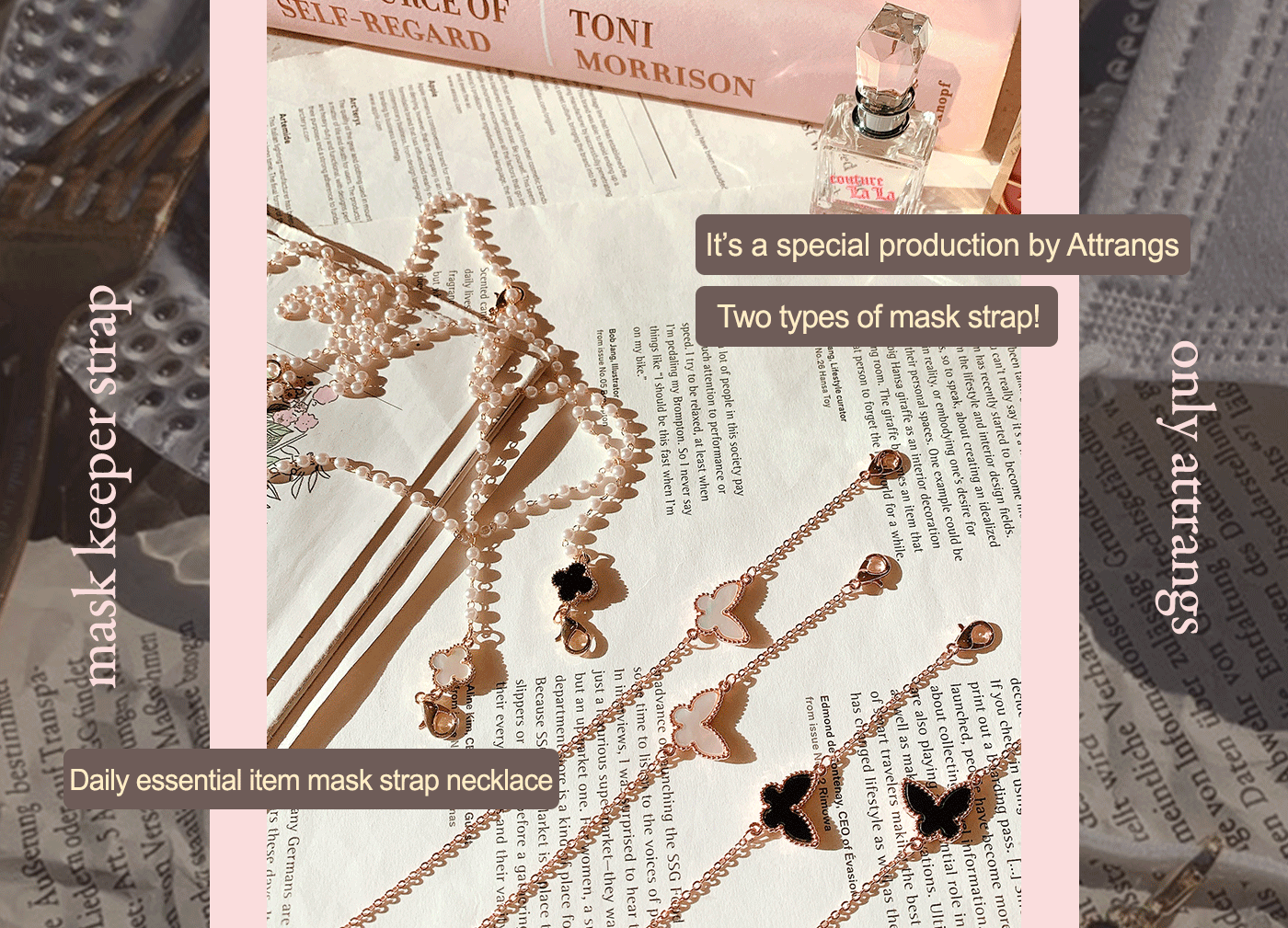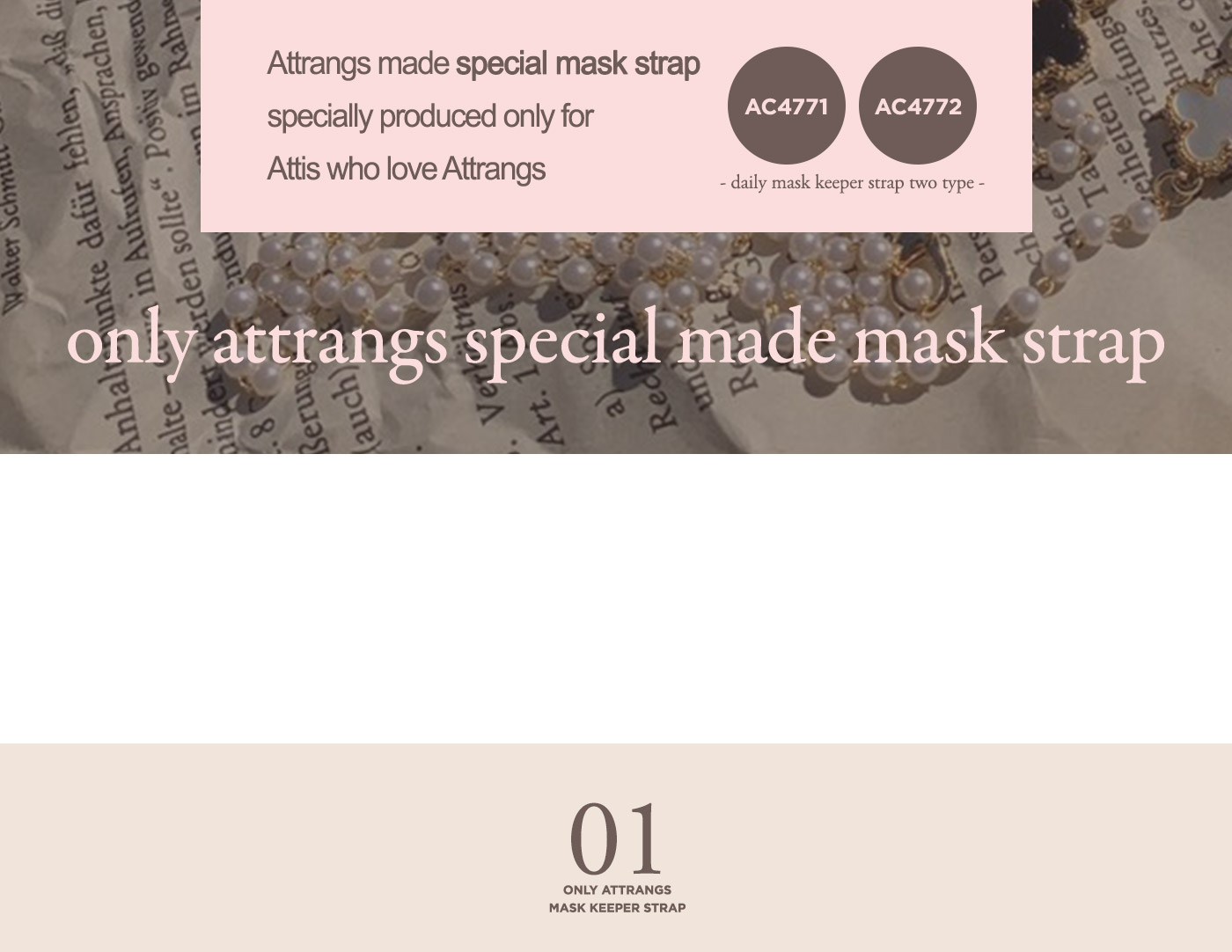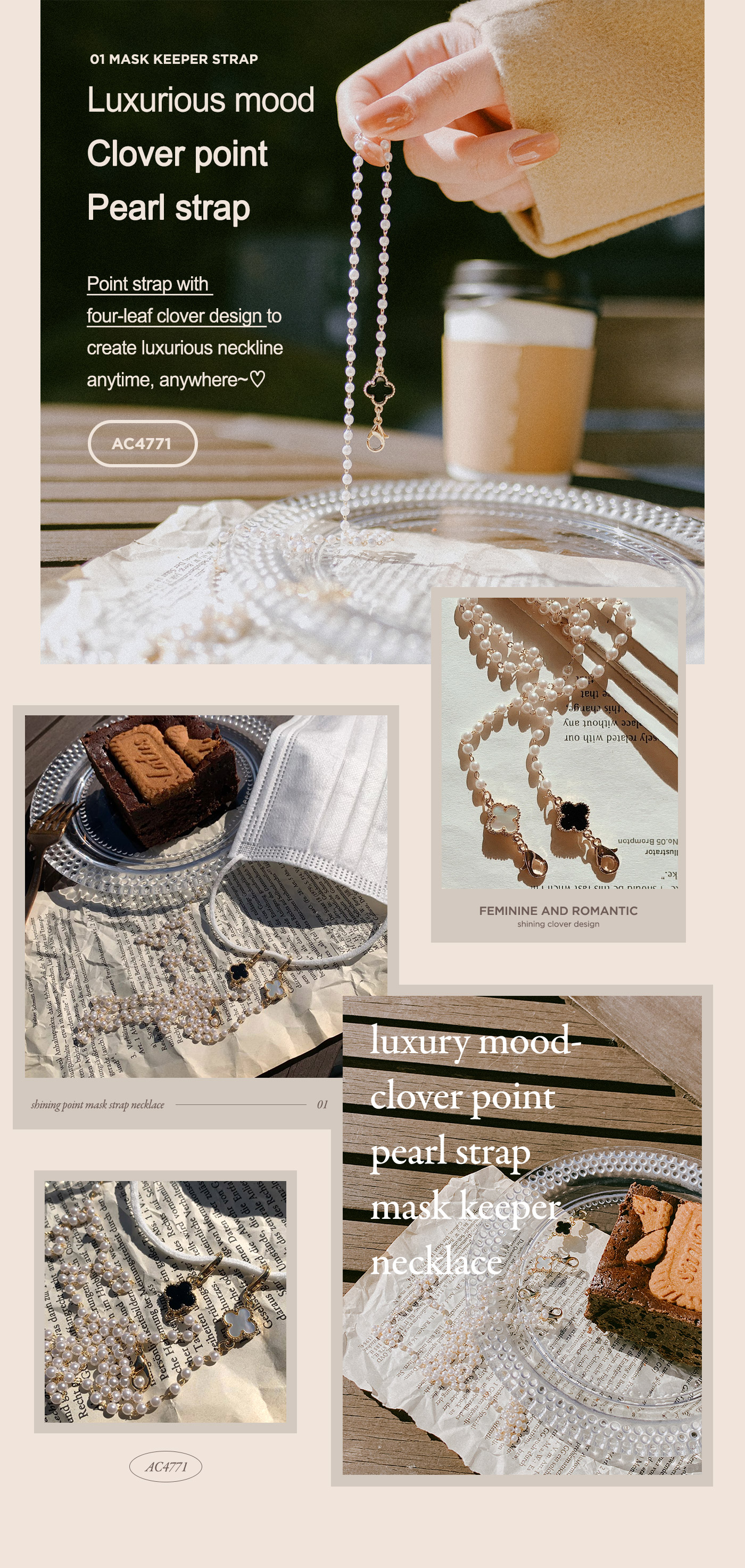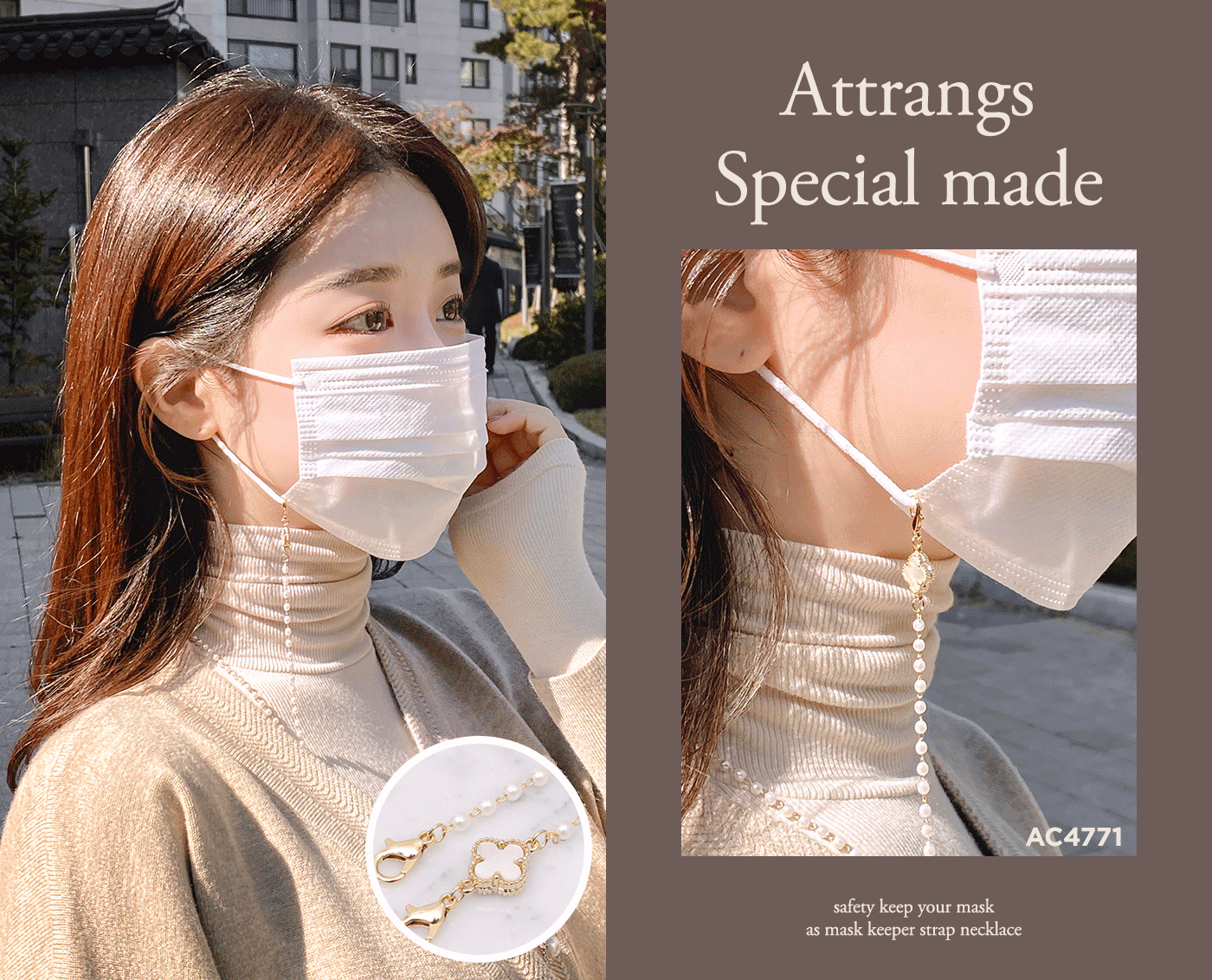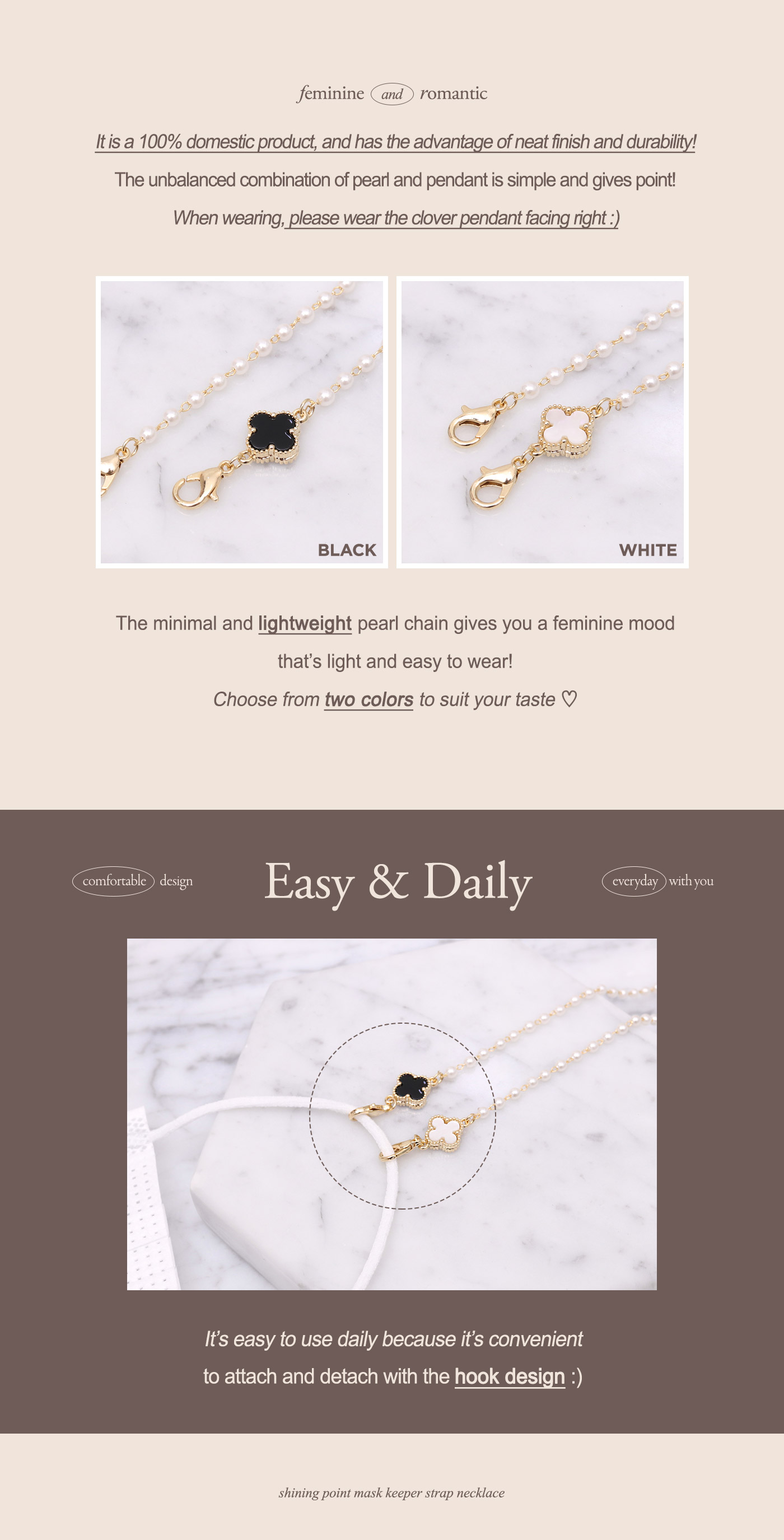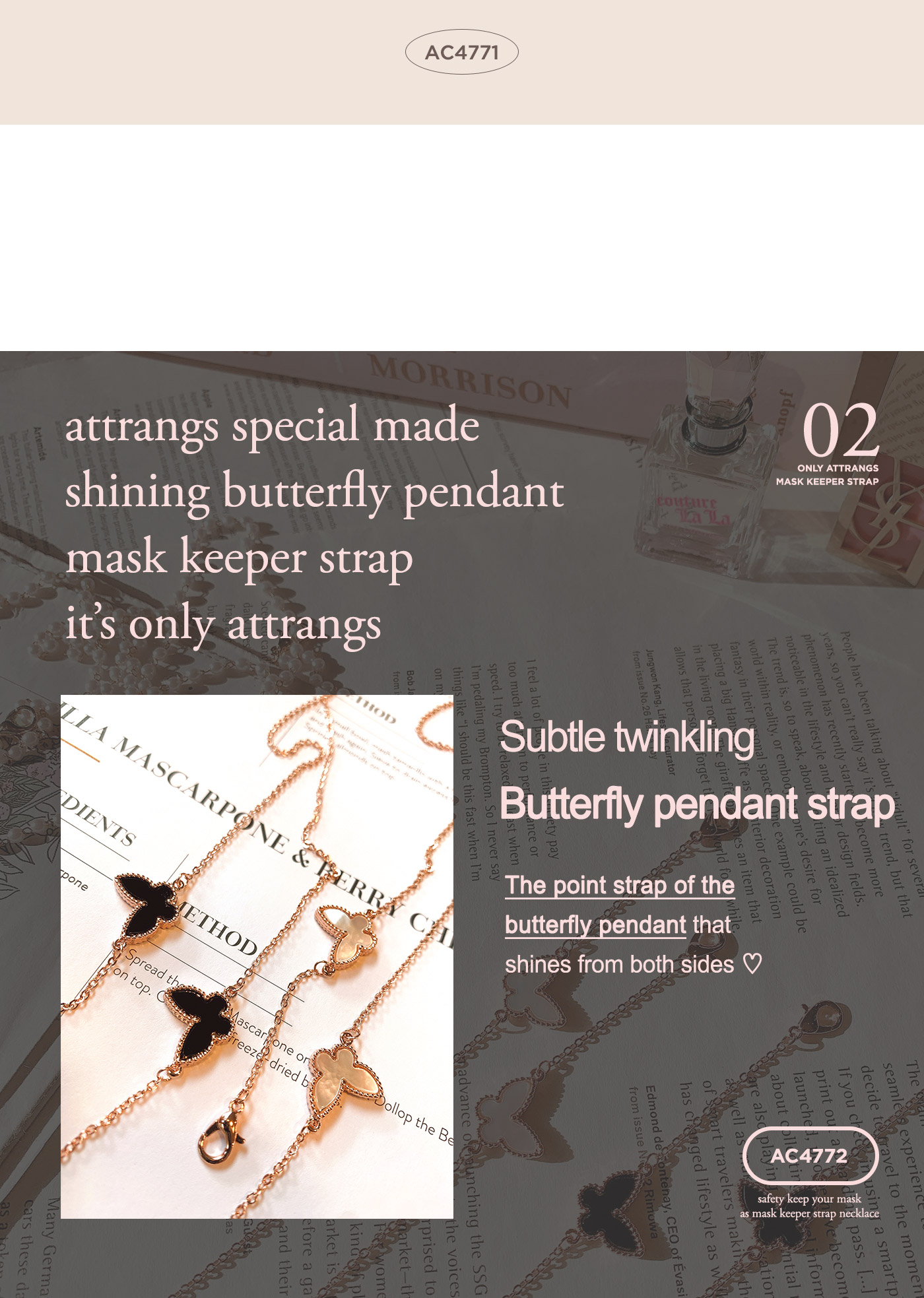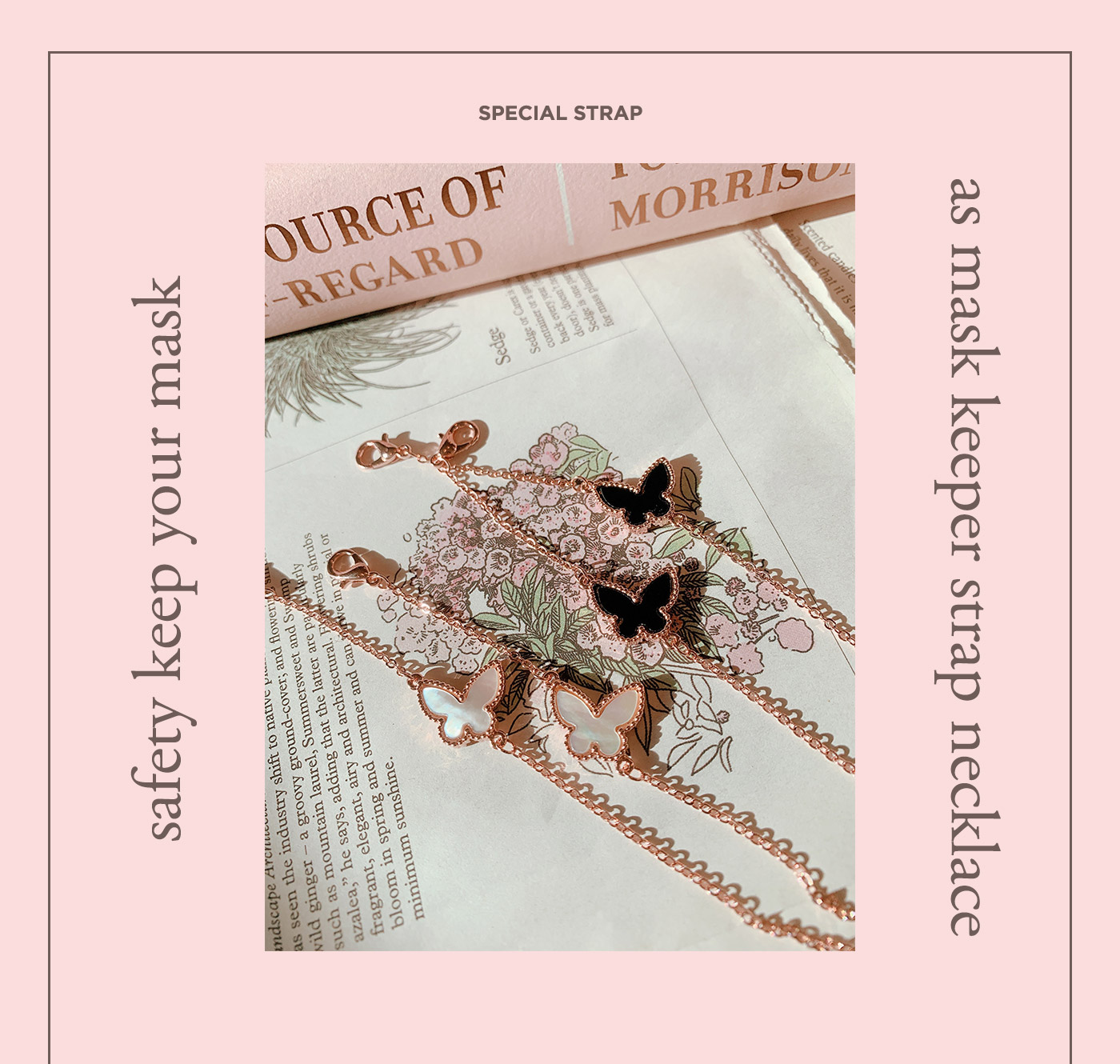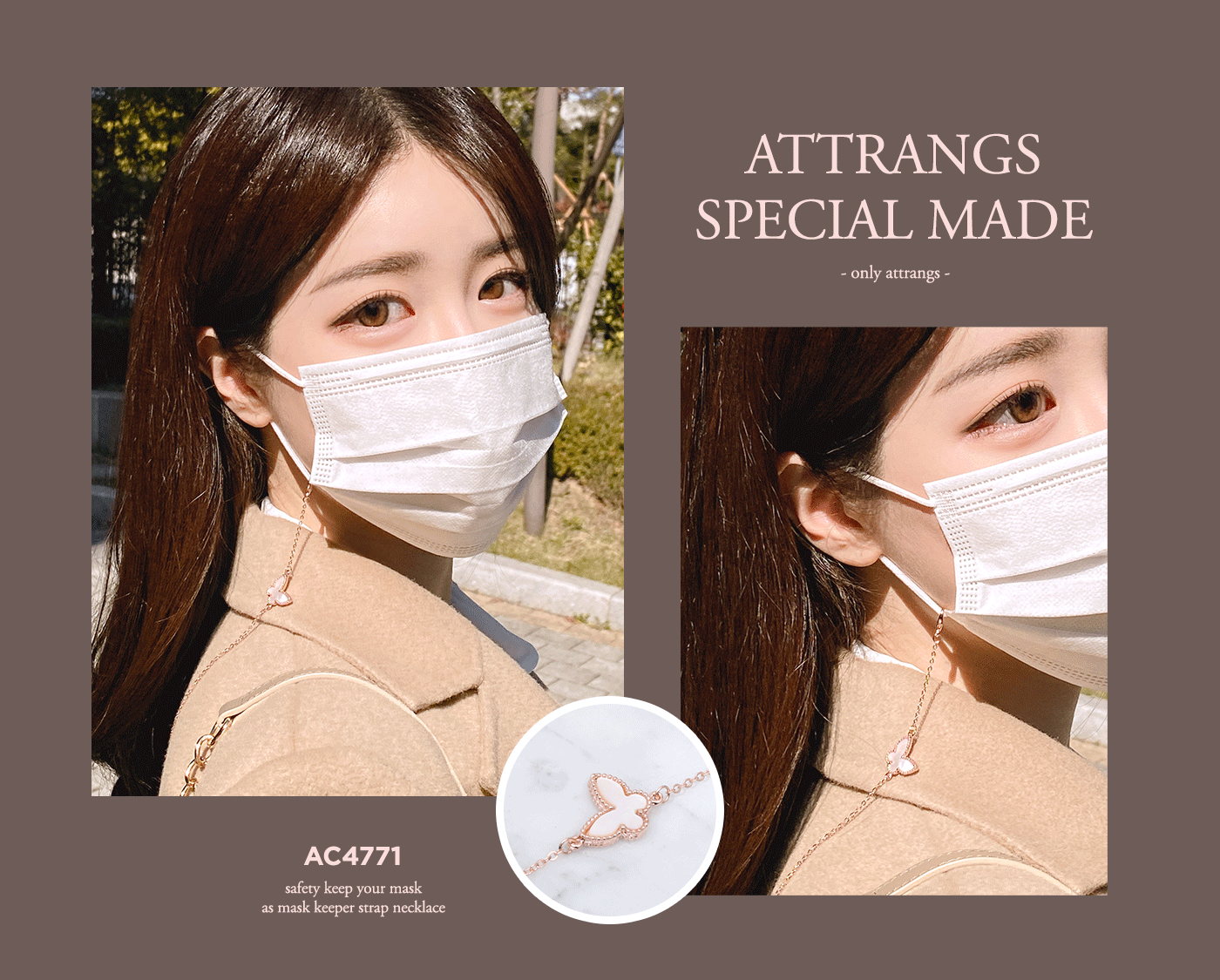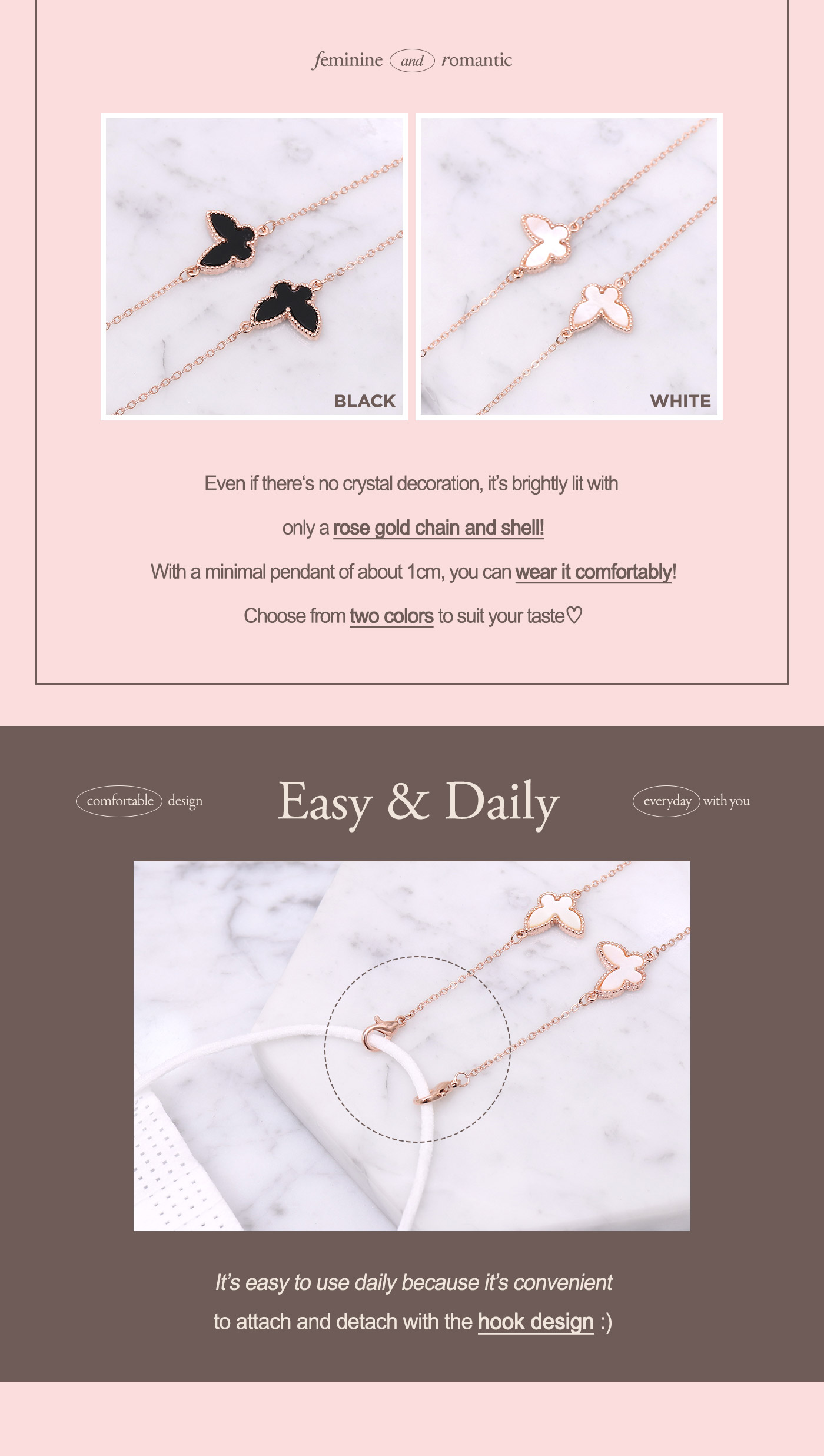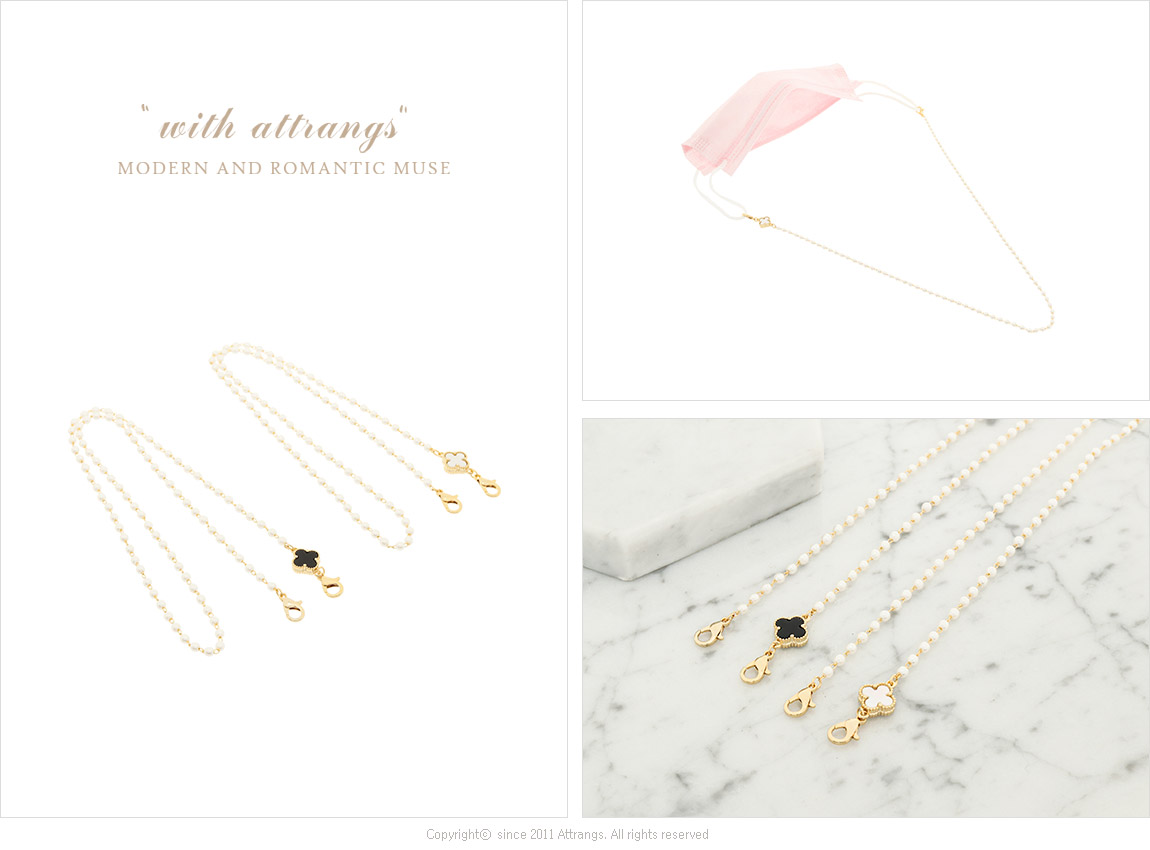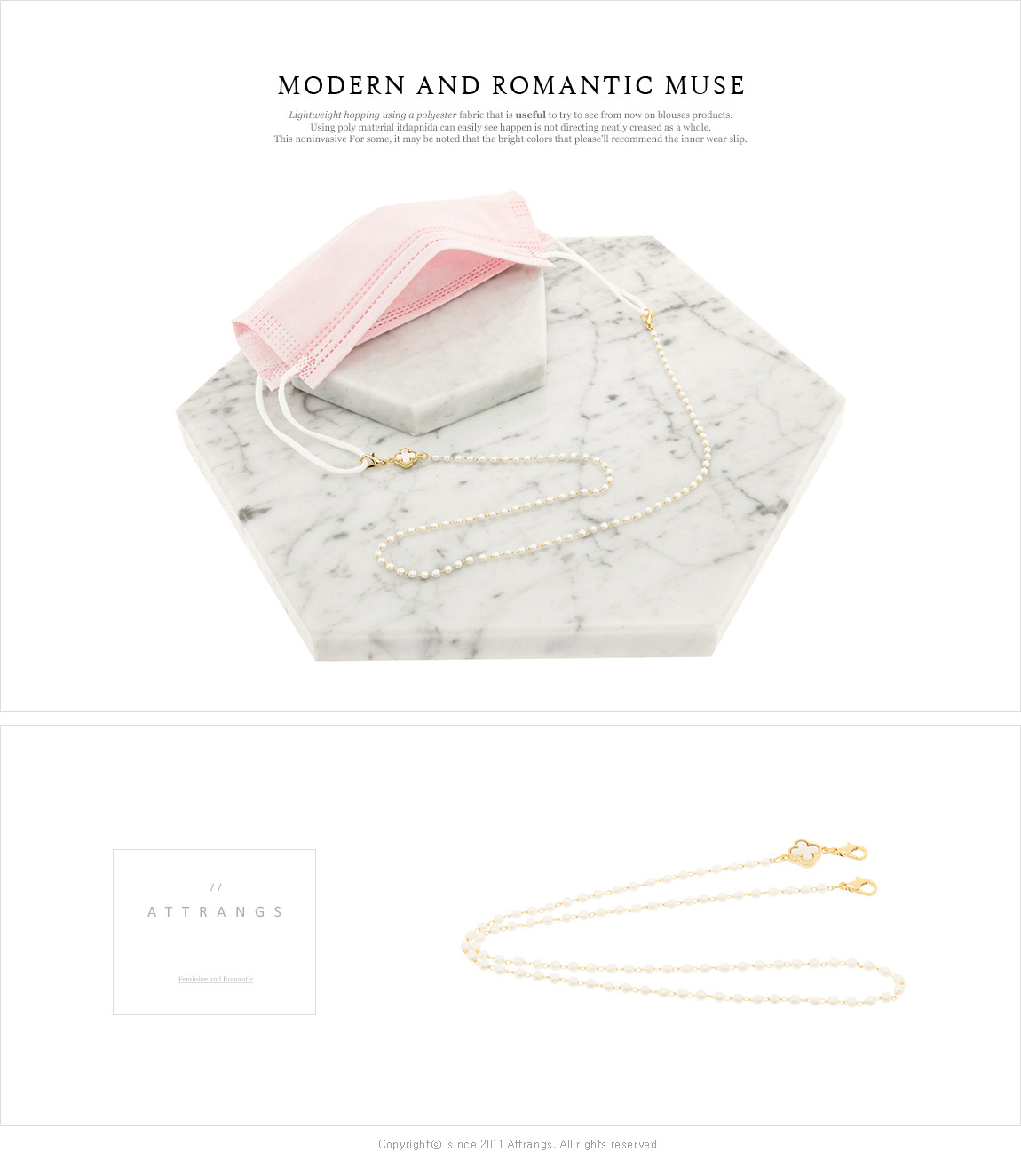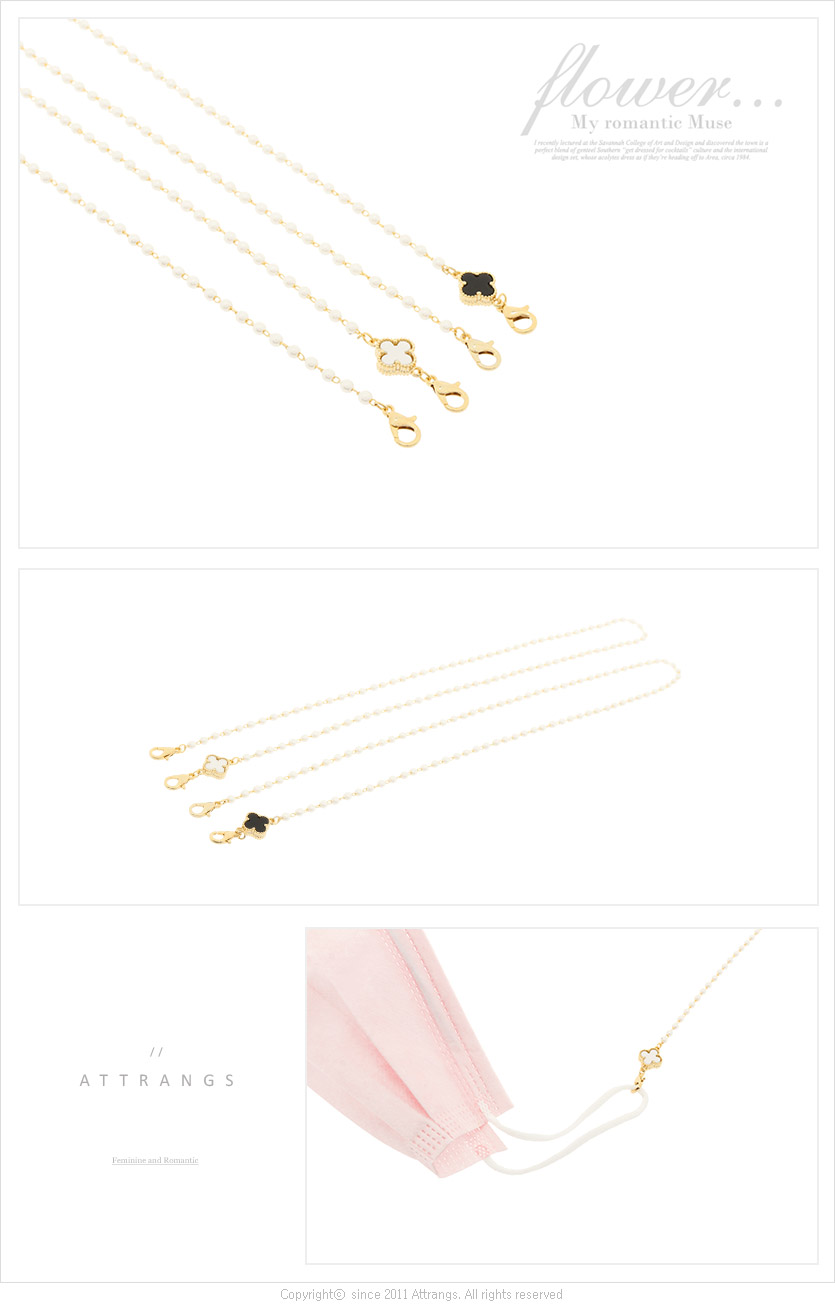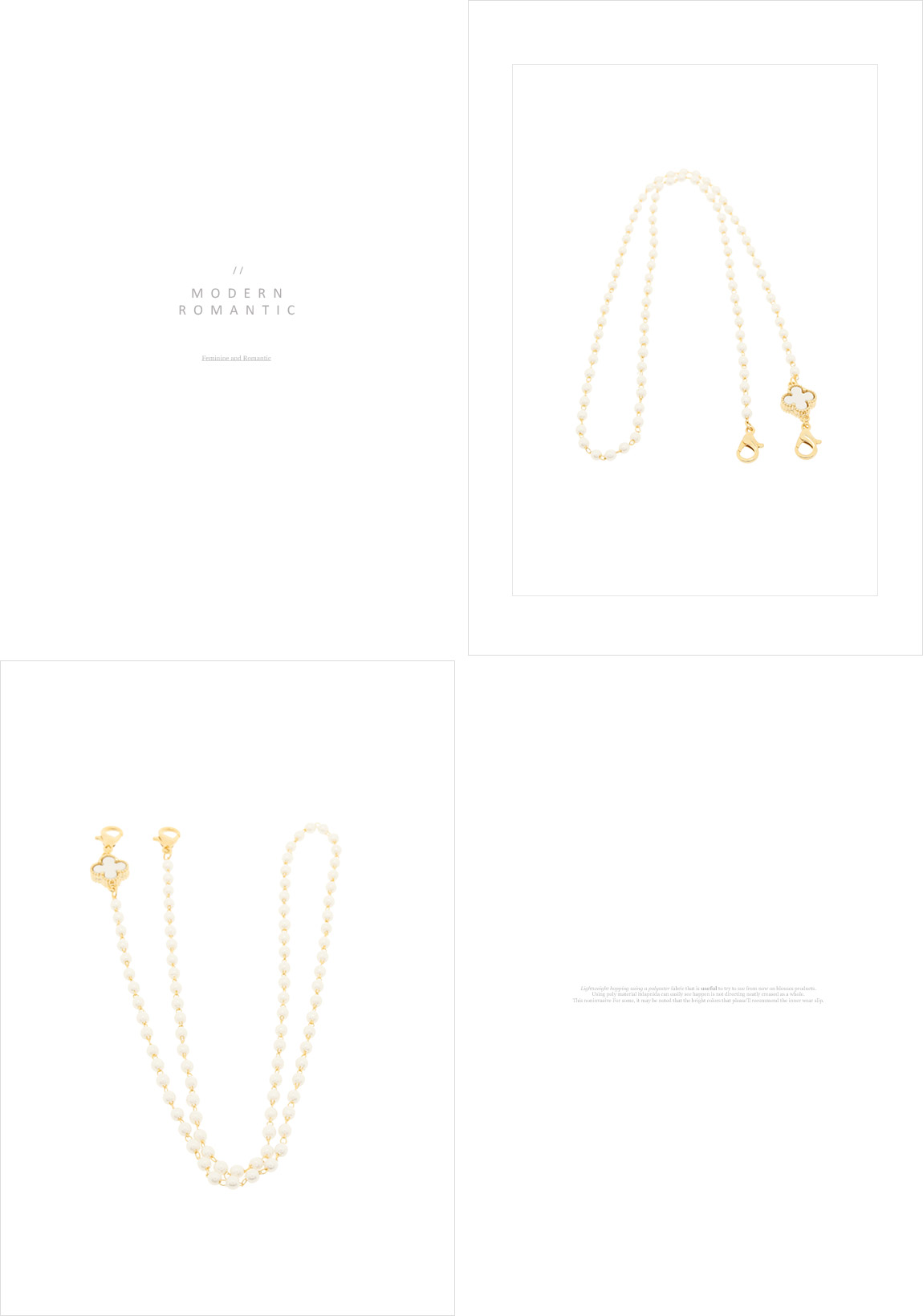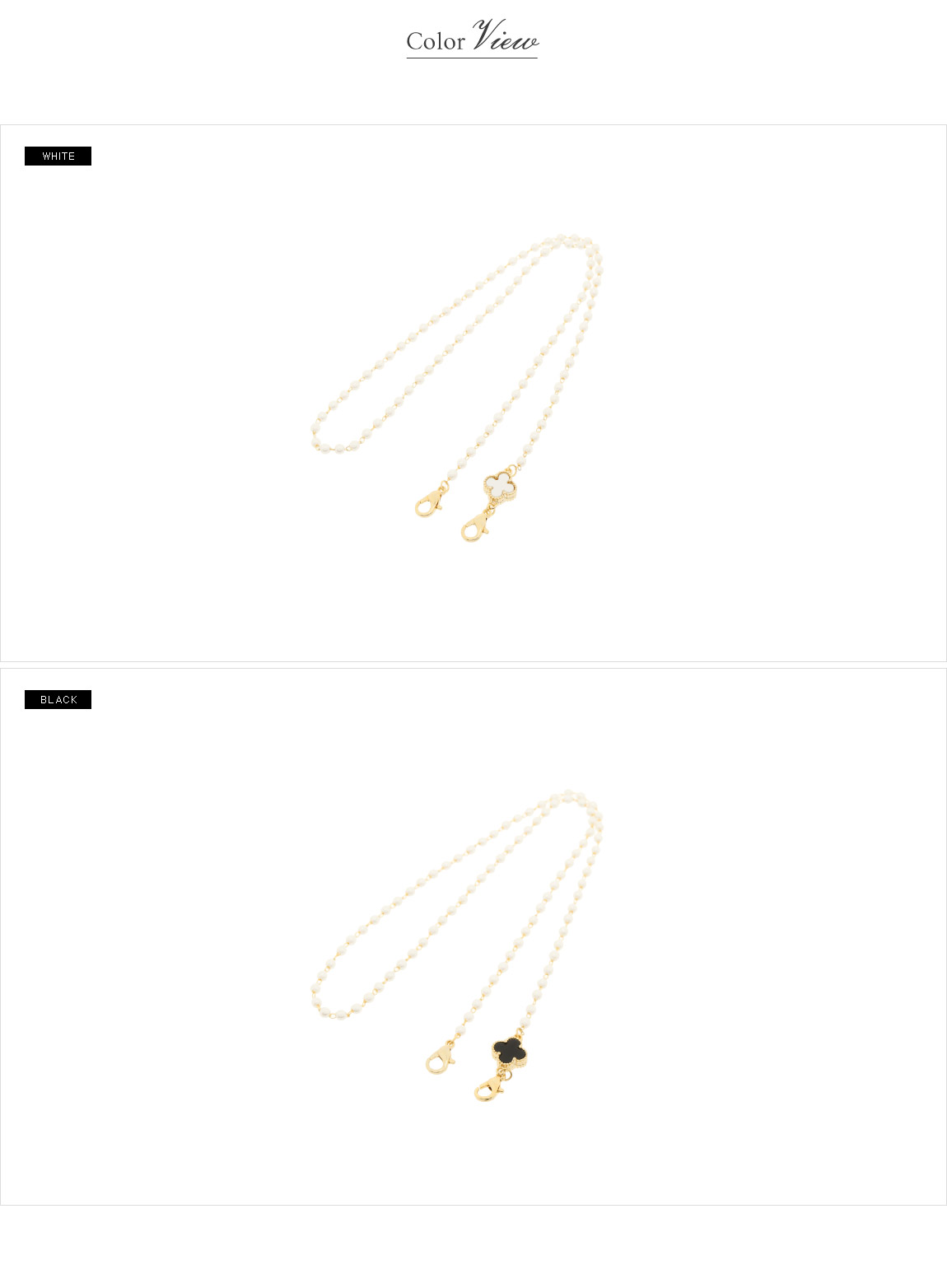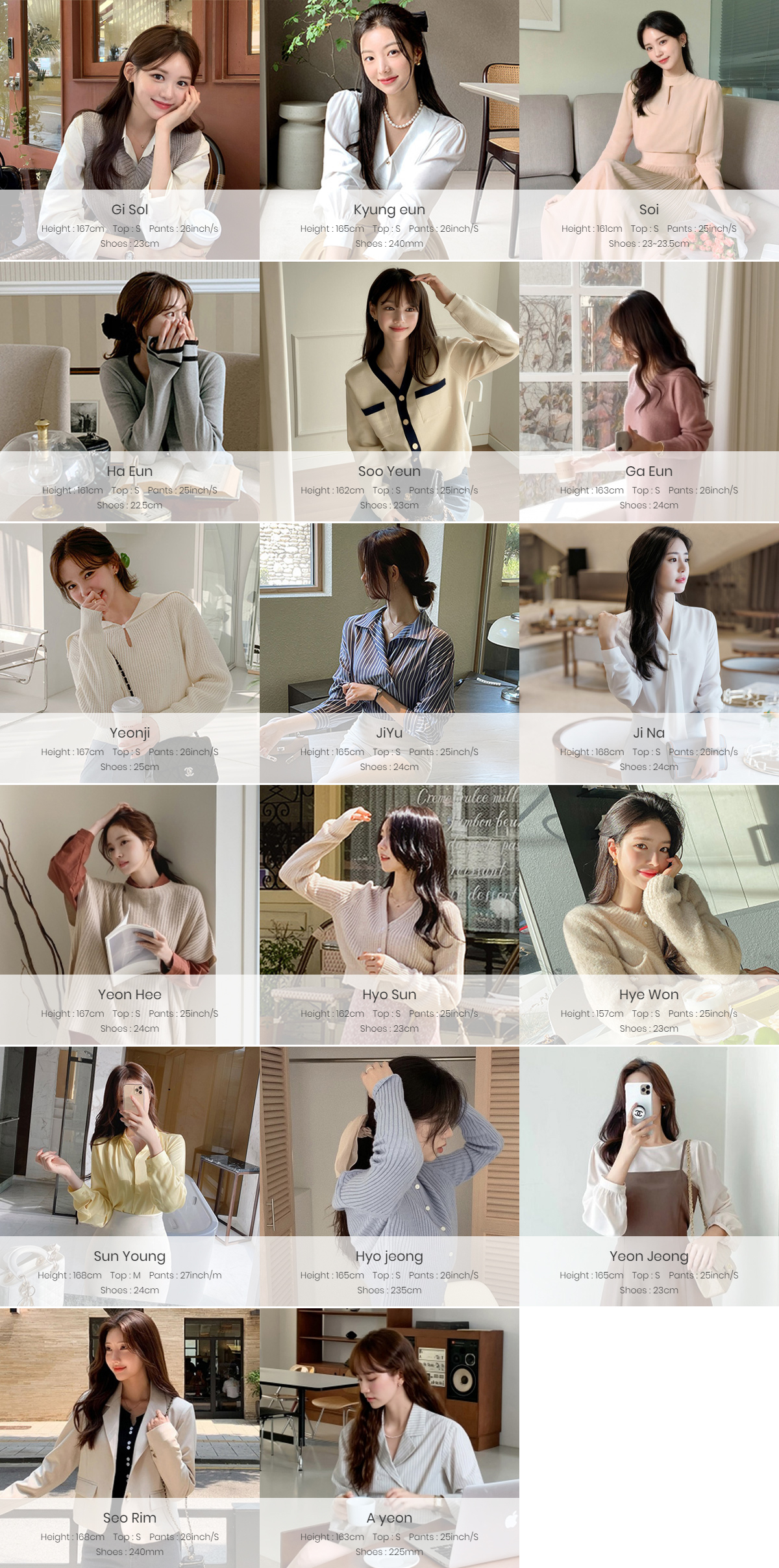 customer center
en@attrangs.com
Customer service Operations hours : Weekdays AM 09:00 ~ PM 12:30 / PM 01:30 ~ PM 06:00 (GMT +9)
Closed on Weekends and Holidays
bank info
NH 100067 - 56 - 137144
KB 087901 - 04 - 183507
owner : kimsino
Company info
Company Romantic Women's Apparel Attrangs / Corporate Name. SN Fashion Group. inc/ Owner Gu Gil-Ree/ CPO Yoon Si-Young/ E-mail en@attrangs.com
Business LIcense 215-87-38531/ E-Commerce Permit No 2015-Seoul Guro-1525/ COMPANY REGISTRATION NO. 110111-4304864/ Address 08382 Attrangs. 237-14. Guro-dong, Guro-gu, Seoul, Korea
RETURN/EXCHANGE ADDRESS (to) 08382 Attrangs. B1, 237-14. Guro-dong, Guro-gu, Seoul, Korea